Social scientists put their research into practice to deliver social impact
A project exploring alternative sanctions for war crimes in Columbia and a collaboration to improve debt advice in Northern Ireland are amongst 12 new initiatives funded under the ESRC Impact Acceleration Account at Queen's University Belfast.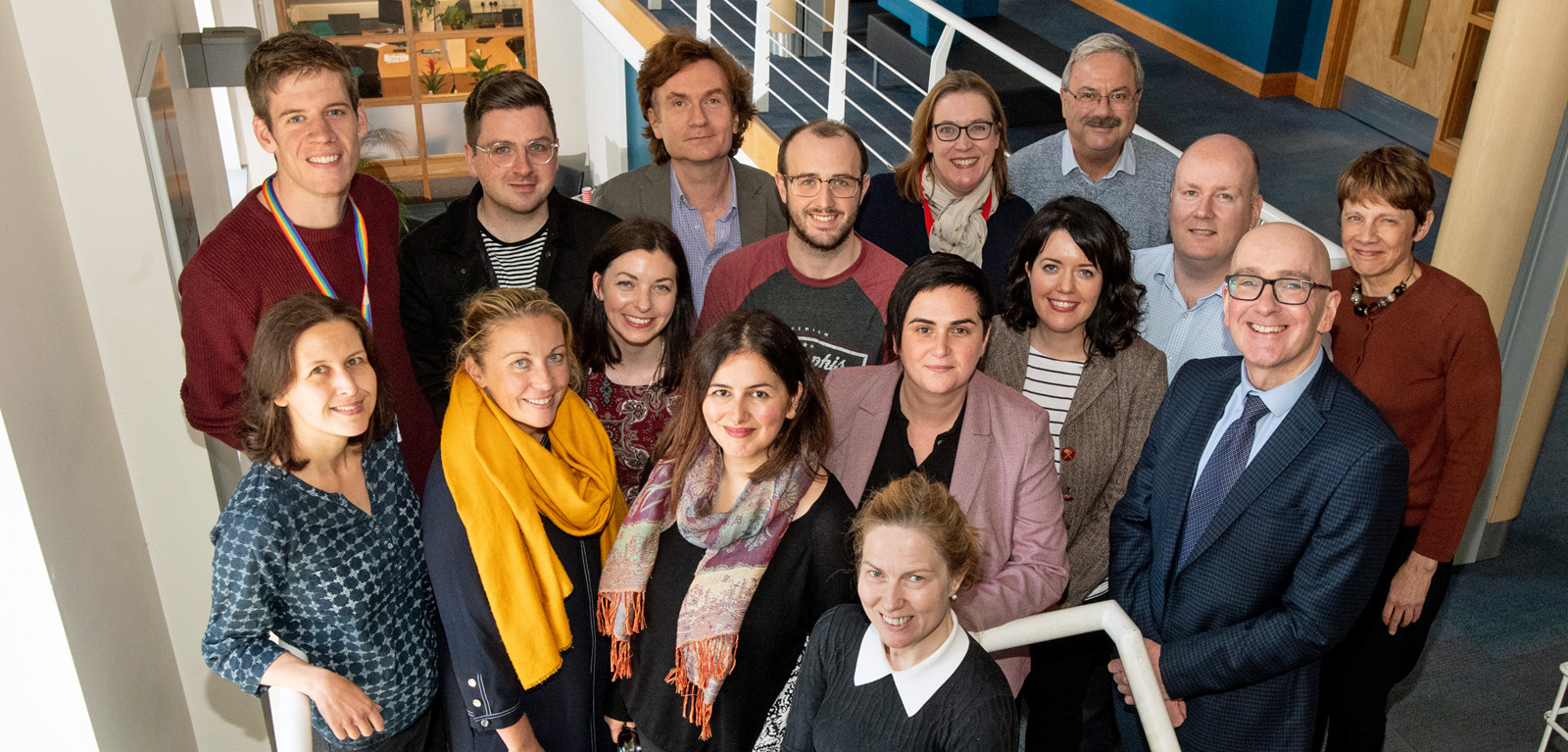 The initiatives aim to amplify the social and economic impact of social science research, and will see researchers from Queen's collaborate with policy makers, community organisations, NGOs and public bodies nationally and internationally to share their research and learn from practitioners in order to tackle major societal challenges together.
The award holders from the first round of calls are:
Professor Aidan Feeney (School of Psychology)
Dr Alice Panepinto (School of Law)
Dr Conor McCormick (School of Law)
Dr Danielle Blaylock (School of Psychology)
Dave Luke (Artios Global)
Professor David Phinnemore (School of History, Anthropology, Philosophy and Politics)
Dr Evi Chatzipanagiotidou and Dr Fiona Murphy (School of History, Anthropology, Philosophy and Politics)
Dr Katy Hayward (School of Social Sciences, Education and Social Work)
Dr Kinga Morsanyi (School of Psychology)
Dr Luke Moffett (School of Law)
Dr Olinda Santin (School of Nursing and Midwifery)
Dr Sharon Cruise and Dr Ciaran Mulholland (Centre for Public Health and School of Medicine, Dentistry and Biomedical Sciences)
Adrienne Scullion, Pro-Vice-Chancellor for the Faculty of Arts, Humanities and Social Sciences at Queen's said:
"We have been inspired by the creativity and innovation expressed in the proposals, and are excited to see the initiatives launch and begin to deliver positive impact locally and globally."
The second round of calls for impact initiatives is now open, with a deadline of Monday 2 December. Researchers from across Queen's whose work draws on social science disciplines are invited to apply.
Queen's is one of 26 research organisations from across the UK to be awarded an Impact Acceleration Account by the Economic and Social Research Council. The £1m scheme, that will run for four years, aims to build capacity, capability and opportunity for social scientists to make a positive contribution to society and the economy.
For more information and advice on how to apply, please visit: https://www.qub.ac.uk/Research/Our-impact/esrc-impact-acceleration-account/