Queen's University Belfast wins two prestigious HR awards
Queen's University Belfast has won two prestigious awards at the CIPD NI HR Awards 2020 at a remote ceremony on 1 October 2020.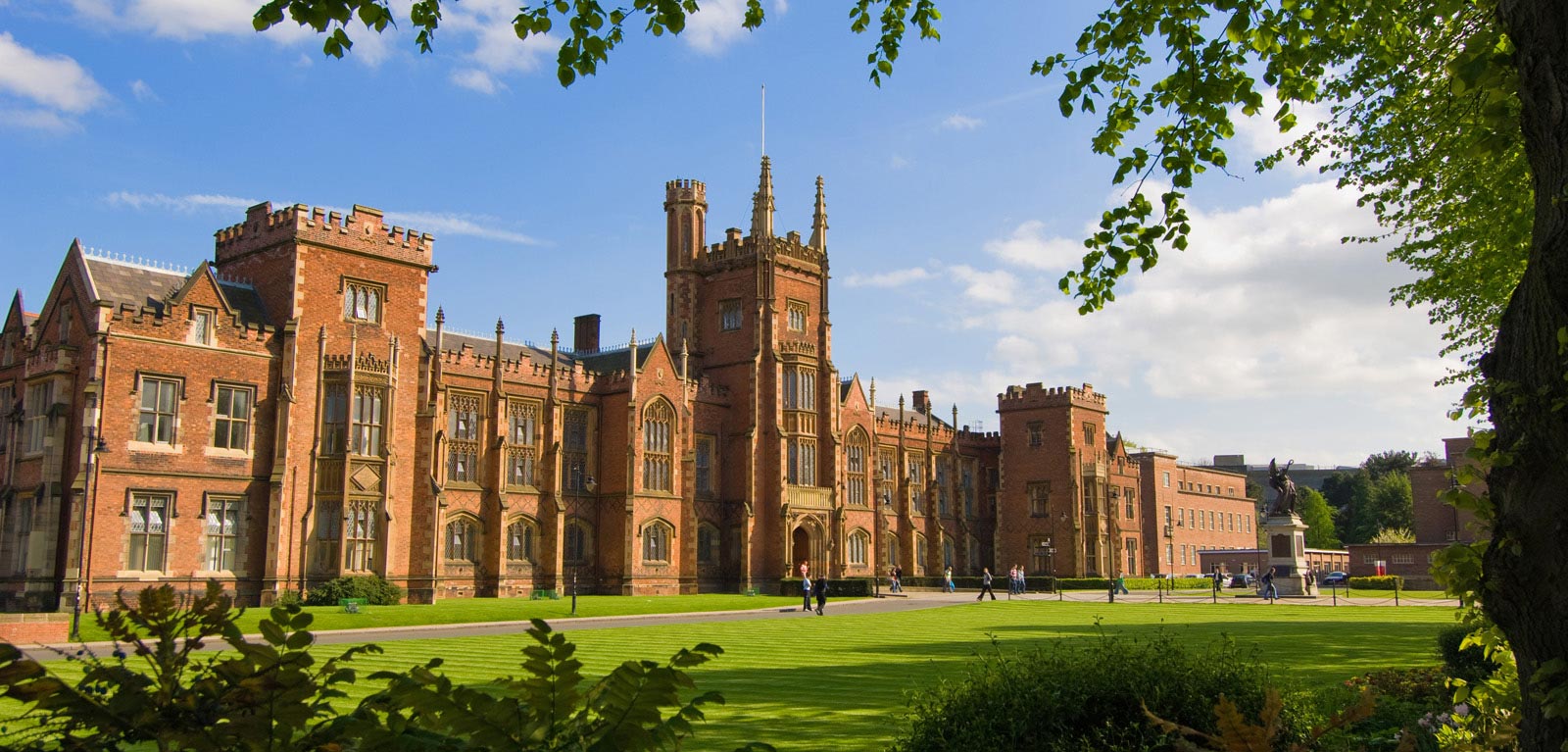 People and Culture were recognised in the 'Best Employee Engagement Initiative', for the University's Staff Forum, and 'Best Learning and Development Initiative', for the fresh approach to learning and development support offered for staff at Queen's.
The CIPD NI HR Awards are the most prestigious and highly regarded awards for the HR profession in Northern Ireland, and these successes highlight Queen's among the best organisations in Northern Ireland in organisational and people development.
In relation to the winning Learning Development Initiative, the judging panel said:
"This initiative clearly told a story of greater flexibility and control for staff learning – a very worthy winner which clearly demonstrated a passion to new and modern approaches to L&D that benefits the organisation and its people."
On the winning Employee Engagement Initiative, the judging panel said:
"This initiative demonstrated the drive and determination of everyone involved, providing a positive and constructive vehicle for employee voice with an overwhelming desire to maintain momentum ever through the current crisis. Impressive progress has been made within a short space of time, this elevated the entry to winner category."
Laura Lynch, Head of Organisational Development in People and Culture, said:
"We are delighted to have received this recognition from CIPD NI. As part of our People First promise, we are committed to putting our people at the heart of everything we do. We listened to the views of our staff and in response we refreshed our core learning and development offering, ensuring that all of our people are enabled to build their capability and support their career progression through meaningful learning opportunities. We are constantly striving to improve our delivery and resources, keeping up to date with technological developments in learning and development provision. This was thrown into sharp focus recently when we had to reflect on our approach as a result of the COVID-19 pandemic when in response we adopted an agile and flexible approach to learning and development.

"Our staff also told us that they wanted greater opportunities to have their voices heard and in response we established the Staff Forum in 2018. Although it has been in existence for a short period of time, the Staff Forum has been an excellent platform for our staff and senior leaders to co-create solutions that help shape and design a more positive Employee Experience.

"Winning both categories is a wonderful achievement and will encourage us to build on this success for Queen's."
Joanne Clague, Registrar and Chief Operating Officer and co-chair of the University's Staff Forum, said:
"I am delighted to learn that Queen's has won two awards – Best Employee Engagement Initiative and Best Learning and Development Initiative – at the CIPD NI HR Awards.

"As one of the largest employers in Northern Ireland, we are constantly striving to provide our staff with every opportunity to learn, grow and support their career development. Our Organisational Development Team has made a number of significant improvements in this area and it is wonderful that their efforts have been externally validated through the award of Best Learning and Development Initiative.

"The Staff Forum has also achieved a huge amount since its inception in 2018, having been instrumental in shaping the Personal Development Review, as well as developing the actions arising from our most recent Staff Survey. The Forum has continued its work despite the additional challenges presented by the COVID-19 pandemic. The positive nature of the Staff Forum showcases the University at its best and the award of Best Employee Engagement Initiative is fantastic recognition for all those, involved in the Forum, who represent the views of their colleagues and engage constructively with senior leadership to co-create solutions to effect real change in the University.

"Well done to all involved in both awards!"
For further information on Learning and Development at Queen's, click here, and for further information on the Staff Forum, click here.