Queen's academics awarded British Academy Mid-Career Fellowships
Two academic experts from the Faculty of Arts, Humanities and Social Sciences at Queen's have been awarded prestigious British Academy Mid-Career Fellowships.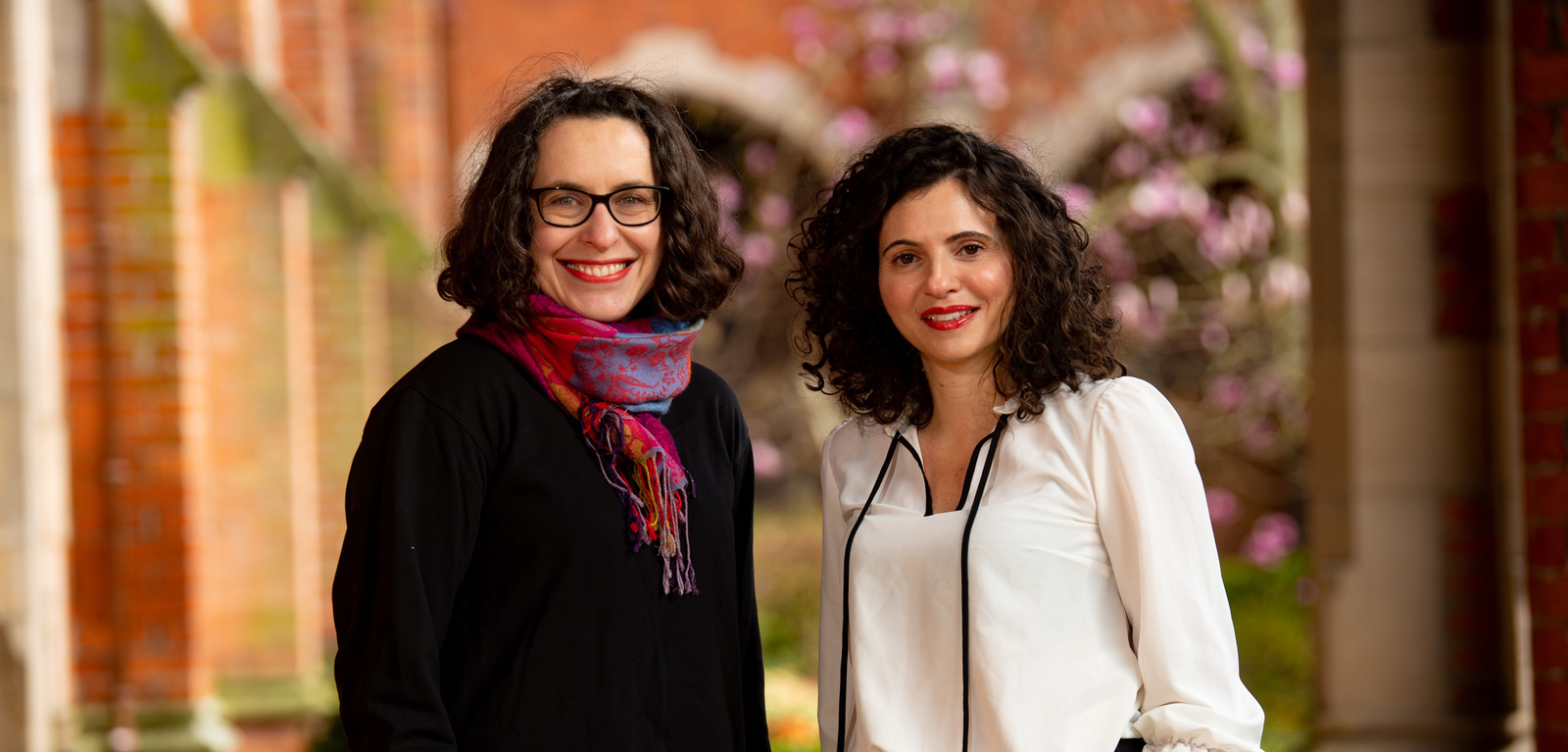 Professor Louise Mallinder from the School of Law and the Senator George J. Mitchell Institute for Global Peace, Security and Justice, and Dr Marilina Cesario from the School of Arts, English and Languages were awarded the prestigious Fellowships.
The British Academy Mid-Career Fellowships support individuals who are deemed to be outstanding researchers and communicators who will promote public engagement and understanding of the humanities and social sciences. It will also allow academics time to focus on a major piece of research, by enabling them to take time away from their teaching and administration commitments.
Professor Mallinder will use the Fellowship to advance the research on the legality, legitimacy and impact of amnesties enacted during armed conflict and peacebuilding that she is currently undertaking as part of the PeaceRep project, led by the University of Edinburgh.
Speaking about the award, Professor Mallinder said: "I am delighted and greatly honoured to receive this Fellowship. It will provide me with dedicated research time that will enable me to explore how states and other international actors engage with amnesty laws during and after armed conflicts and to reflect on what this means for the status of conflict-related amnesties under international law.

"This research should be of value to researchers working the fields of transitional justice and conflict peace, as well as mediators, activists and jurists."
Dr Cesario will use the Fellowship to produce a contracted monograph The Elements and the Environment in the Early Middle Ages which offers a comprehensive and interdisciplinary study of the four elements (Earth, Water, Air and Fire) and their impact on the environment in the period 600-1100, by looking at a wide range of textual and visual sources from both Continental Europe and the British Isles.
Talking about the Fellowship, Dr Cesario commented: "I am very grateful for this opportunity. This year-long fellowship will allow me the time necessary to complete my research on the elements and the environment in the early Middle Ages, and demonstrate how this study can enable present-day reflections on the planet and climate-related issues.

"Given the topic and interdisciplinary focus, this research will be of interests to academics working in all fields of medieval studies, intellectual history, environmental studies, history of science, history of art and the social sciences."

Professor Ian Greer, President and Vice-Chancellor of Queen's said: "I congratulate both Professor Mallinder and Dr Cesario on being awarded these highly competitive and prestigious British Academy Mid-Career Fellowships. Both are distinguished experts in their fields and these Fellowship awards reflect their commitment and passion to their research. I am delighted that they are being supported to continue with their next phase of research work, and I look forward to seeing the outcomes."