4 Reasons why there is nowhere quite like Belfast
From food so affordable she texted home to gloat to year-round live sports action, Canadian student Tamanna explains why she has fallen in love with Belfast.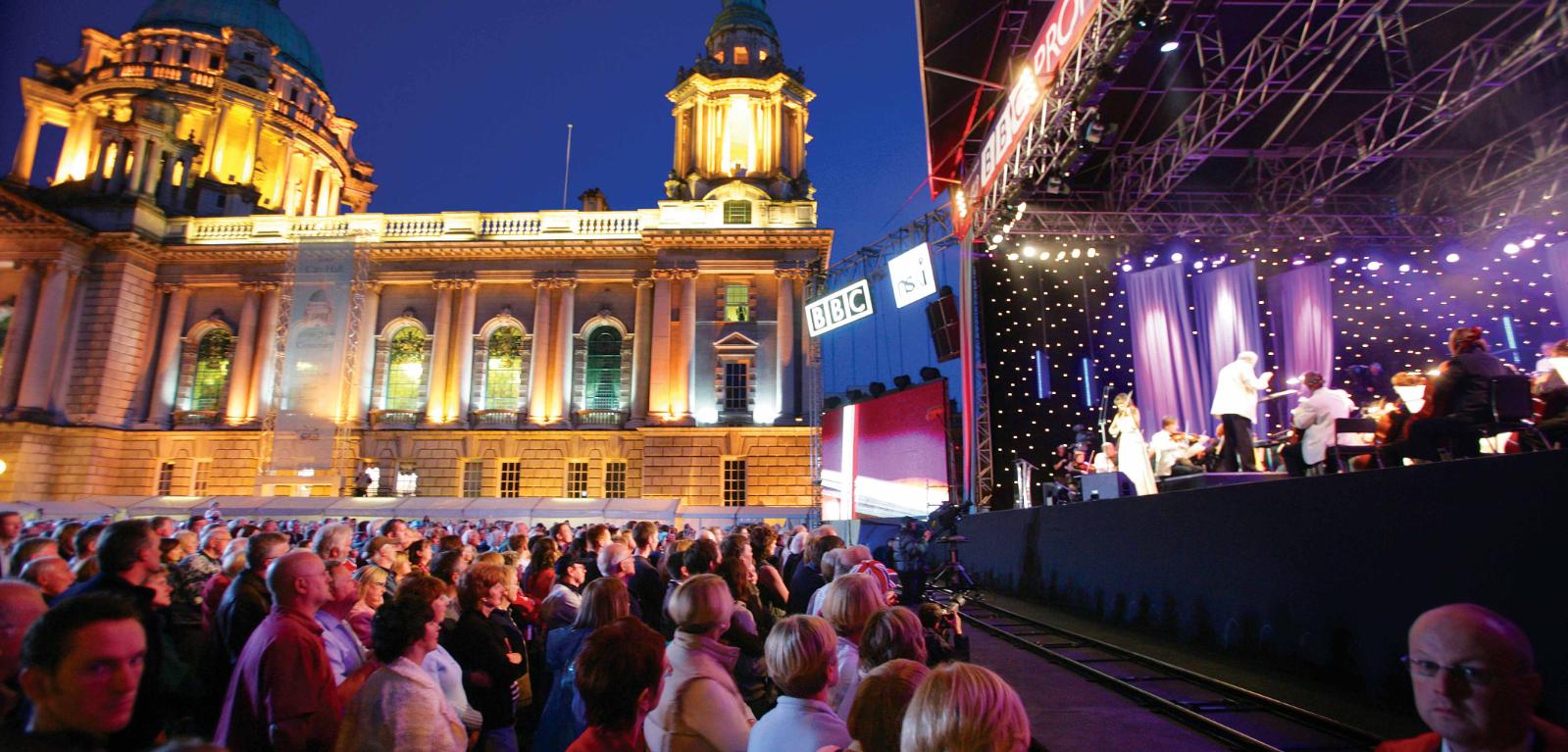 It's been about three months since I moved to Belfast to start my MA in Arts Management. When locals ask me how I'm enjoying Belfast so far, I feel like I have to try to play it cool because most of me just wants to scream "I LOVE IT AND IT FEELS LIKE HOME AND IT'S THE BEST!" I wish I was joking, but I have on more than one occasion said this and may or may not be in the process of convincing all my friends in Canada to move here.
The truth is, there isn't really anywhere like Belfast. I spent years travelling as much as I could. I backpacked through Europe multiple times, went on family trips to Asia and of course made it all around North America from NYC to LA and Toronto to Vancouver. Despite all the travel. I found it hard to leave my hometown, Edmonton. None of the places I visited felt like they could be my home… until Belfast. To be honest, I think I was here three days before I messaged my mom "I think I'm home." Here are just some of the reasons I love it so much.
1. It's a capital city with small town warmth
One of my favourite things about Belfast is that it has all the amenities of a big city with the warmth of a small town. There's lots to see and do, the pubs are definitely some of the best in the world and the food scene is on a steep incline. No matter what day of the week it is, there's something to do. Plus, the City Centre has that hustle and bustle feel. Despite all this, I can't even tell you how many times I have run into people I know (and I've only been here months). At any given time, on any given corner of the city, you can bump into someone you know. It's a really nice feeling to feel like you're not a stranger!
2. There is endless live music and sports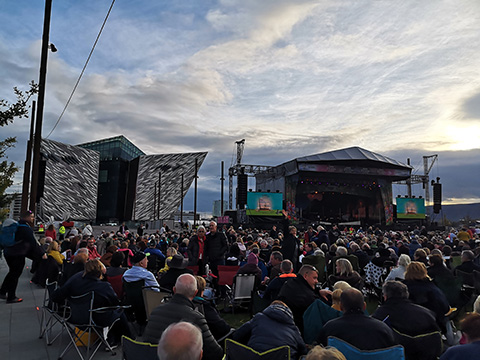 If you love live music or sports (or both, like myself), there is always something on. Countless bars and pubs offer live music every day of the week with no cover charge or ticket to get in. On top of that, Belfast has a booming indie scene. There's so many great bands that play at venues like the Oh Yeah Music Centre, Sunflower Pub or Limelight. On other nights, I have the option to check out the Belfast Giants ice hockey team at the SSE, and I'm so excited to get to watch Rugby and Football (AKA Soccer) live here too. It's crazy to me that there's live sports all year round and I can't wait to take advantage of it through my stay.
3. Student life here is affordable
I should mention how amazingly affordable events and things to do are. Event tickets are a fraction of the price of any city I've travelled around in Europe and North America. Plus, the general cost of living, like rent and groceries, are so much lower compared to the rest of the UK that you actually have the option to treat yourself without feeling any guilt. It's a win-win situation for you and Belfast.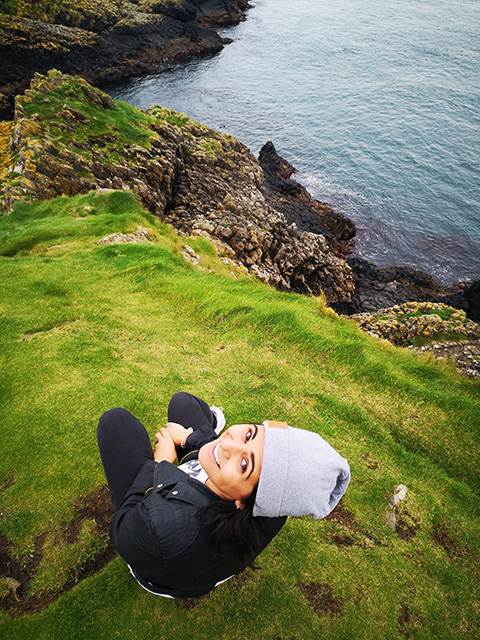 4. The people are the friendliest in the world
Lastly and most importantly, what makes Belfast a magical place is the people. The first night I came to Belfast I made friends with a range of locals who were so excited to welcome me… and that was before I even got to Queen's University! No matter where you go, everyone has time to smile, say hello, and have a wee chat. It was shocking how people welcomed me into their home at times for tea, just so that I wouldn't get homesick or miss family.
Queen's University spent a week welcoming all of us international students and every person seemed genuinely excited that we were thhttps://www.qub.ac.uk/sites/my-queens/welcome-orientation/ere. Every single day I meet more people who make me fall in love with Belfast. From the local butcher on my street who loves to chat about Canada and now often gives me extra bacon, to the new friends who offered to drive me out to the coast to experience a proper bonfire. They really feel like a new family.
There's nowhere that could make a stranger feel more at home.
Discover more reasons why there's nowhere quite like Belfast.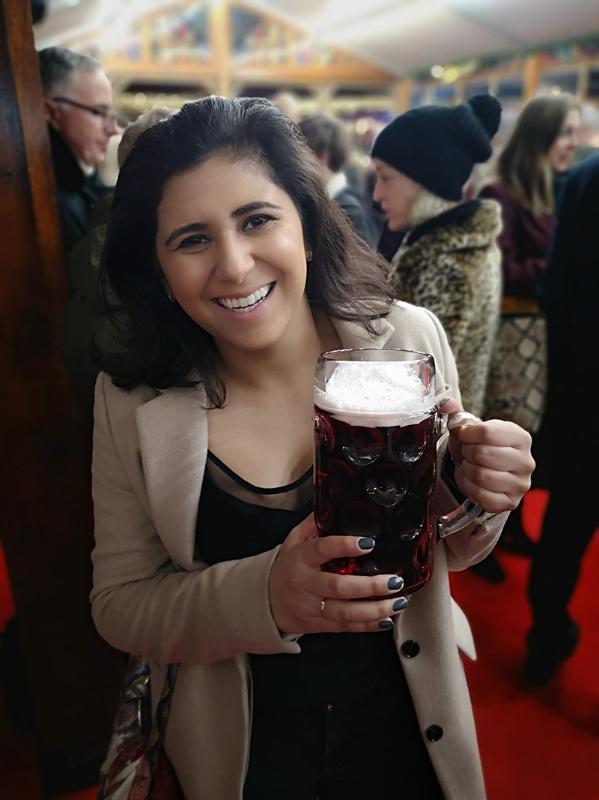 Tamanna Khurana, MA Arts Management