5 Easy Day Trips to do out of Belfast
Take a trip with Tessa around some of the most beautiful spots in Northern Ireland that are easily reached by public transport.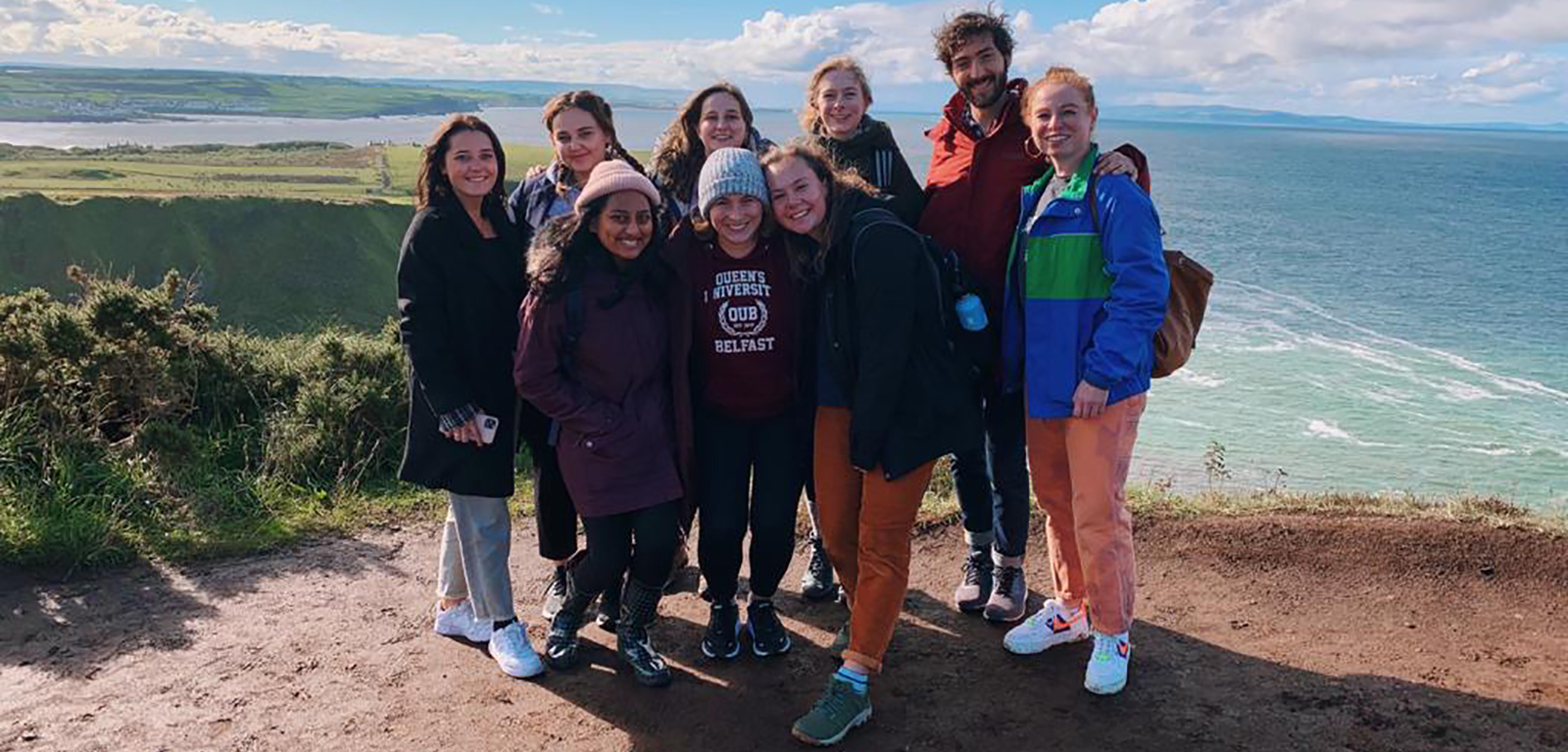 Belfast's central location makes for easy travel around Northern Ireland without a car. From buses to trains, I use Translink's app to travel with ease. These day trips are perfect for weekends during the semester. Especially when you're trying to save money but get out of town. Here are five easy day trips to do out of Belfast!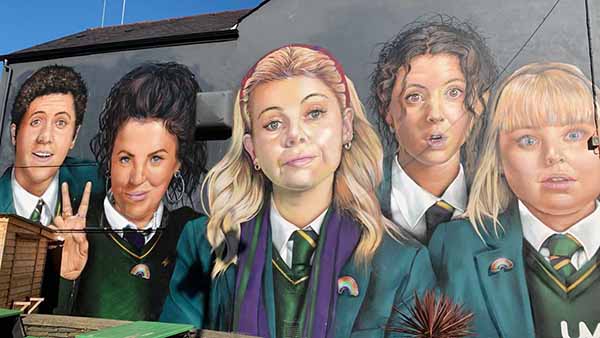 1. Derry/Londonderry
Just a 2-hour scenic train ride away from Belfast is Derry/Londonderry. Before moving to Belfast, I was told to watch the popular tv series, Derry Girls. Excitedly, I saw the Derry Girls mural displaying the main characters: James, Michelle, Erin, Orla and Claire.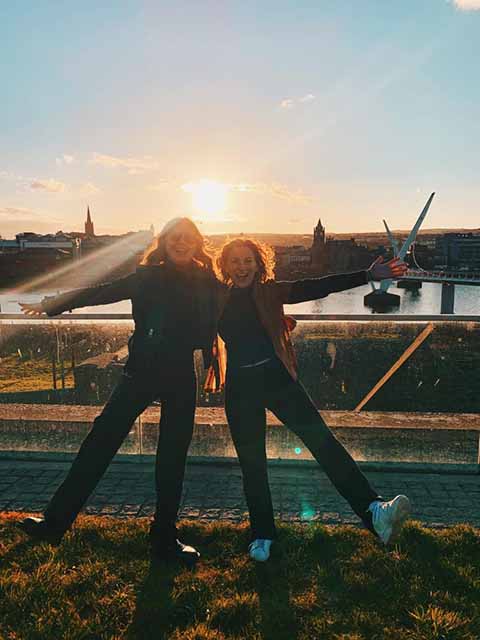 With my friends, Aoibheann and Beth, I walked the castle walls and saw the Troubles murals. On the way out of town, we walked across the scenic Peace Bridge over the river Foyle. We ended up staying the night with Aoibheann who is on her third-year medical placement at a hospital in Derry/Londonderry. However, it could easily be a lovely day trip with trains heading back to Belfast throughout the day.
2. Castlerock
The next morning, Beth and I decided to get off at the Castlerock train stop. Castlerock is on the way back to Belfast, but it was too sunny of a day to skip the beach. Just a five-minute walk from the train station was an ice-cream truck and the coastline.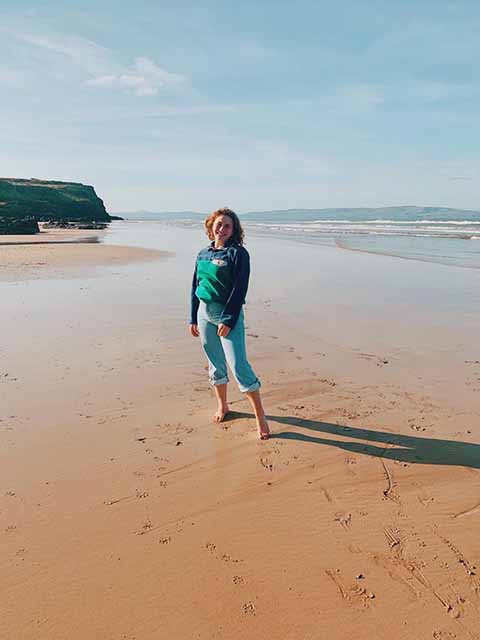 After dipping our feet in the water and climbing along the rocks, we hiked up to see the Mussenden Temple and castle ruins.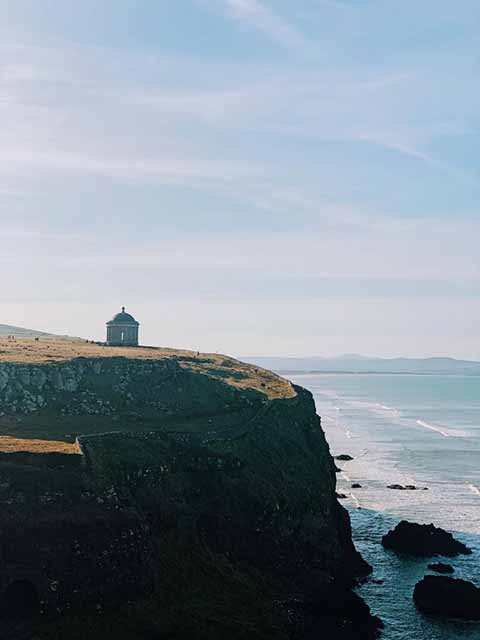 We spent about two hours at Castlerock before we hopped back on the train. If you spend the whole day there, I recommend doing the full hike over to the temple and ruins.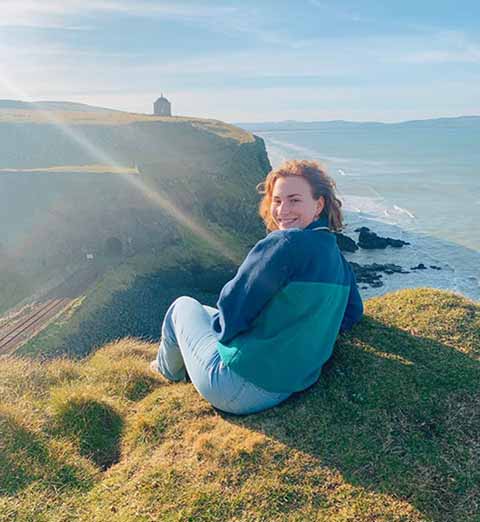 3. Portrush
If you are looking to go on an adventurous day trip, I recommend checking out Portrush! With Queen's very own Surf Club, I travelled to Coleraine by train. From there you can grab another train or bus over to Portrush.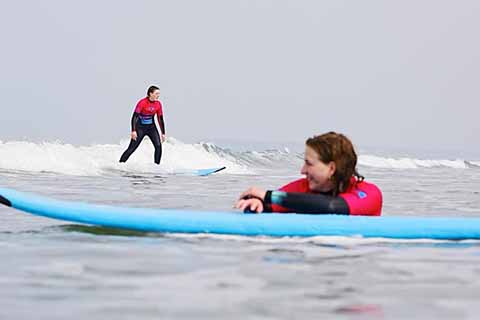 With the help of Troggs Surf School, we suited up and got in the water. It's been two years since I last surfed so it was nice to relearn. Portrush is a great beach for beginners if you're looking to try something new!
Additionally, Portrush has much more to offer if you are looking to relax on the sand or grab food and drinks instead!
4. The Giant's Causeway
If you're more interested in a structured day trip, I recommend taking a bus tour to Giant's Causeway!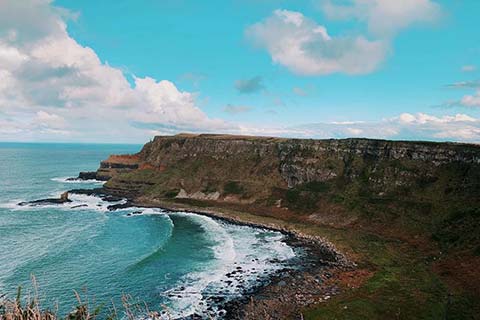 This all-day excursion could include other sites along the Antrim Coast. The bus tour I went on included stops at Game of Throne's sites such as the Dark Hedges.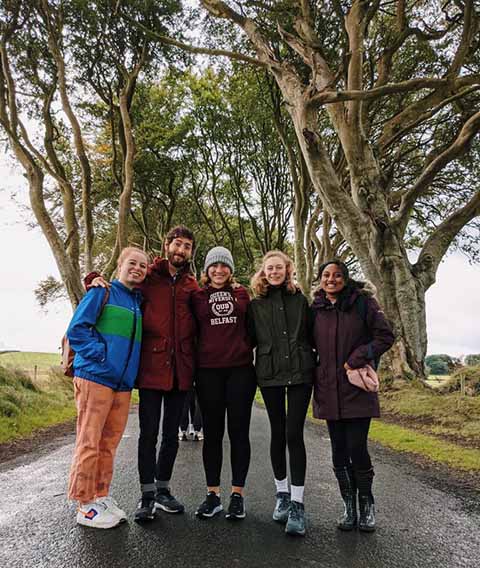 We even stopped at the Fullerton Arms Restaurant, a Game of Thrones themed pub, for lunch! When we arrived at Giant's Causeway, we had about two hours to hike down to the basalt columns while keeping an eye out for the giant, Finn McCool. I will say if you get motion sickness like I do, prepare accordingly. The roads up to Giant's Causeway are winding and hilly.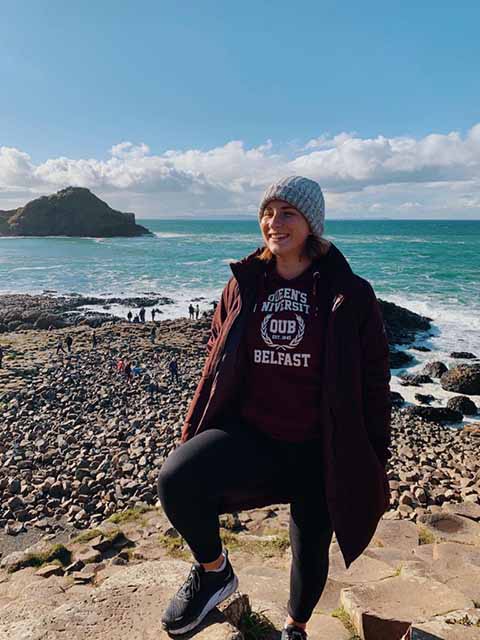 5. Cregagh Glen
Your day trip doesn't have to be far. Just a short bus ride from the city is National Trust Cregagh Glen.
This nature walk features a creek and a couple small waterfalls. Especially on a sunny day, you'll run into plenty of dogs on a stroll with their owners. There are also benches throughout the trial to sit and enjoy a packed lunch.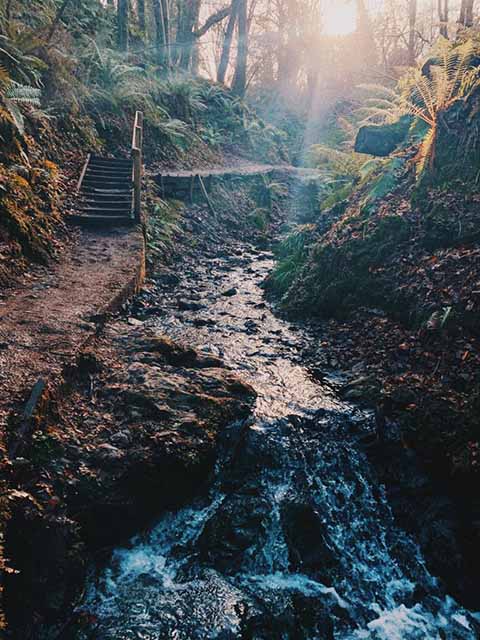 Fun tip: If you do day trips on Sunday, there is a discount on the trains. Additionally, if you are under the age of 24 you can get a yLink smart card, but if you're 24 and up there is a 24 plus card for students. Both these cards provide travel discounts as well! I hope these suggestions help you plan your next excursion! Happy traveling!
More info
Beyond Belfast - what to see and do
Tessa Rendina

Conflict Transformation & Social Justice | Master's Student | USA

I am a 22-year-old Conflict Transformation & Social Justice MA student at Queen's. I moved to Belfast from the Mid-Atlantic region in the US in September 2021. Outside of class, I play Gaelic football, volunteer for the Horn of Africa People's Aid NI by teaching English to migrants living in Belfast, and intern for the Centre for Democracy and Peace Building. Additionally, I love to hike, surf, and boulder (even though I am not the best at them). I look forward to sharing my experiences with you all!