A Weekend Adventure In Northern Ireland
Queen's MBA student Clare Rhine and some of her new friends at Queen's bundled up for a day of exploring the North Antrim Coast. They saw it all, including the famous Giant's Causeway and The Dark Hedges!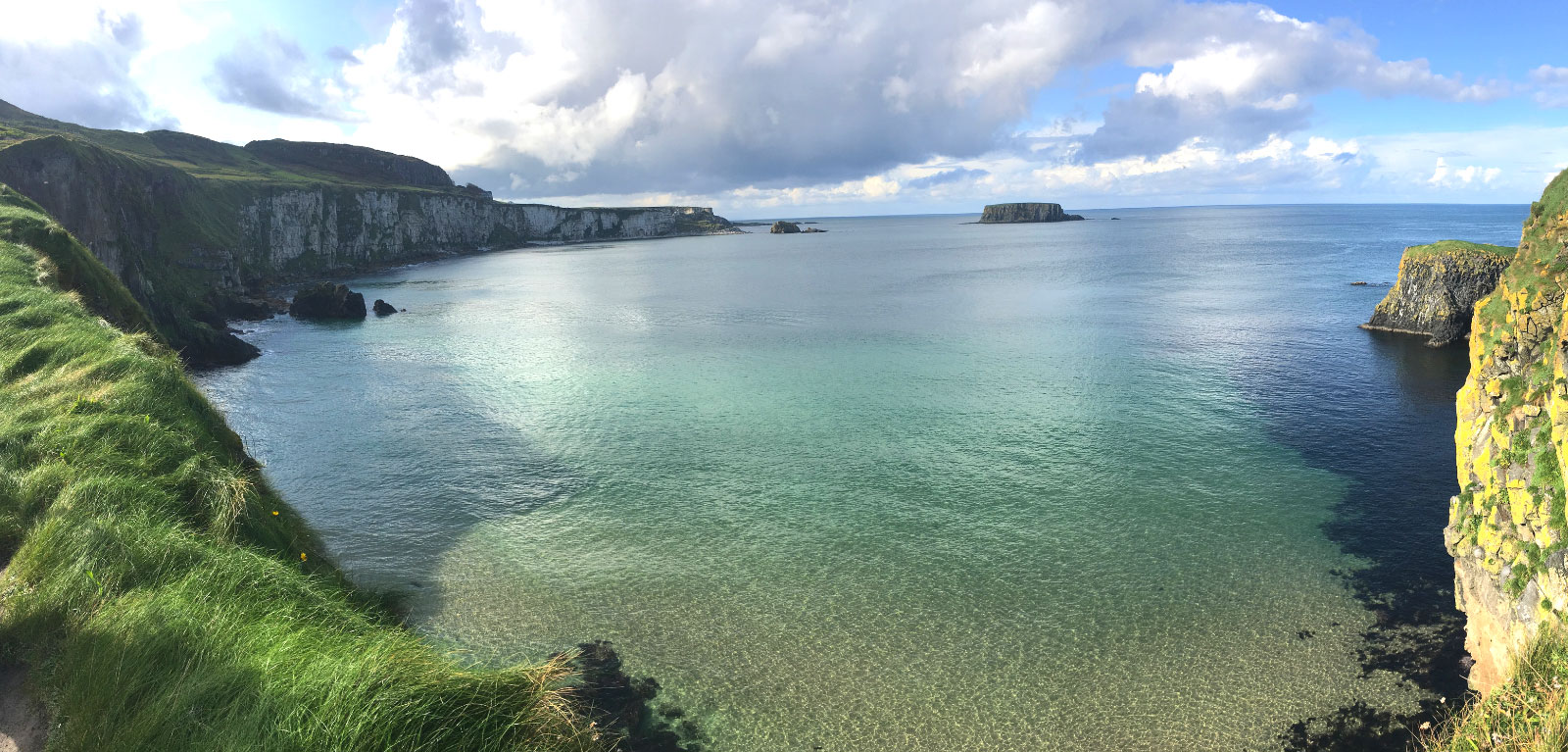 One of the best things about being new to an area (or in this case, country!) is that you get to have adventures and experience new things! A group of us girls from this year's MBA program went on a weekend adventure to explore the North Antrim Coast with Odyssey Tours to see the following;
Dark Hedges
Bushmills Distillery
Dunluce Castle
Giant's Causeway
Larrybane Quarry/ Carrick-a-Rede
Antrim Coast Road
Carnlough Village
Stop Number One: The Dark Hedges
Our first stop was the Dark Hedges, made even more famous by the hit HBO show, Game of Thrones. It has become so popular in recent years that buses are no longer allowed to drive up to it and you have to walk from the main road to the site. It was planted in the eighteenth century by the Stuart family to impress visitors to their mansion. Although history has made the trees famous and a key visitor attraction for the past two centuries, very little is actually known about the Stuart family! We took a tour, but it's just a one-hour drive away if you want to explore it yourself!
Stop Number Two: Bushmills Whiskey Distillery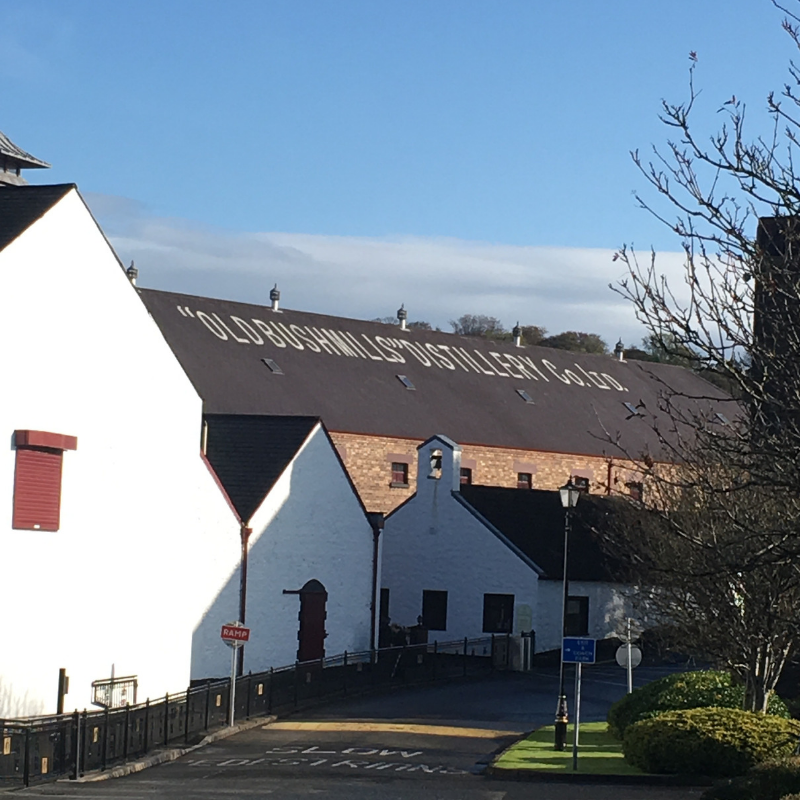 This was a place I have personally been to before, but I got to learn more than I did the first time! Did you know that in Scotland they spell it whisky but in the rest of the world (but more importantly, in Ireland) it is spelt whiskey? According to our tour guide that is because they don't know how to properly make whiskey and therefore, they can't spell it correctly either- cheeky!
Bushmills Distillery was granted its license to distil whiskey back in 1608 and they have been making whiskey with barley and from the water of the River Bush for over 400 years. This is actually how it got its name, due to the mills that made the barley and the river itself. They are also the only Irish distillery that has always used malted barley in all of their whiskeys, they never substituted for anything else. It also happens to taste really good on the rocks or in a mug of hot chocolate!
Stop Number Three: Dunluce Castle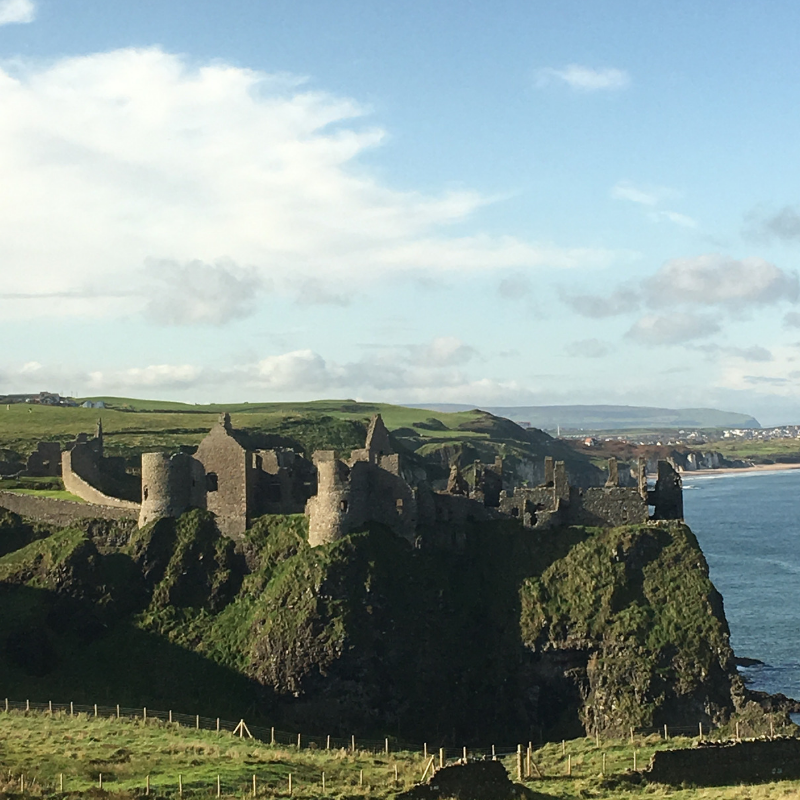 The third stop on the tour was the historically tragic Dunluce Castle. First documented in 1513 and owned by the McQuillan family before being passed on to the MacDonnell family in the mid-late 16th Century, there is a lot of history there. But the important part is a local legend about part of the kitchen that fell off the cliff face and into the sea killing all but the kitchen boy. Our guide said that the lady of the house refused to live there anymore, believing that the ghosts of those who had passed were haunting her. Then again, he also told us that if you are there late at night, sometimes you can hear their screams as the fell.
Stop Number Four: The Giant's Causeway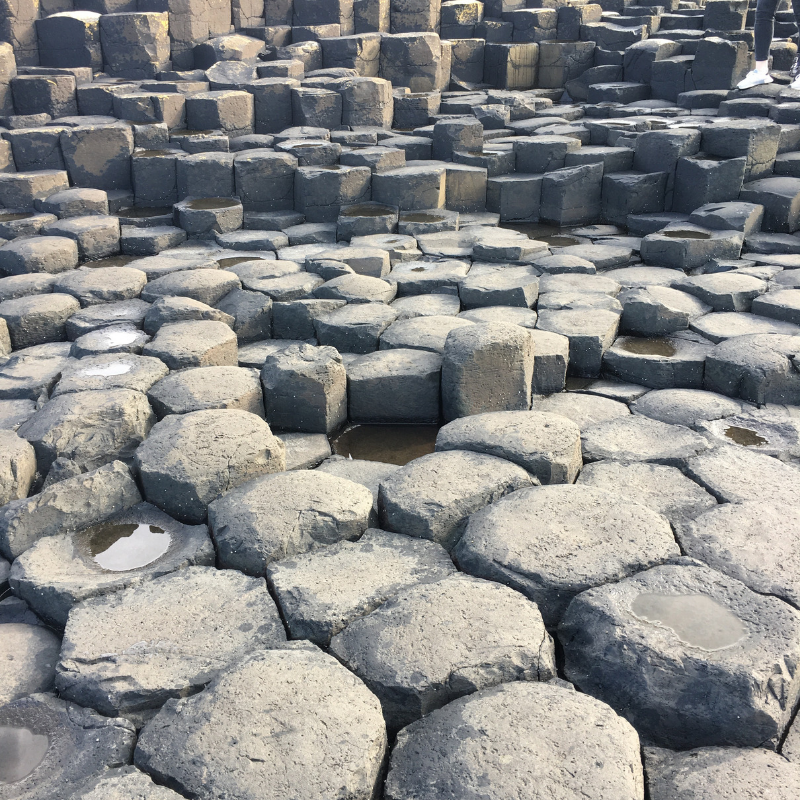 Off to the main attraction! The Giant's Causeway is the first UNESCO Heritage sight in Northern Ireland due to the 40,000 basalt stone columns that were formed by volcanic eruptions over 60 million years ago. There are a couple of ways of doing the Causeway. If you have a National Trust membership you can get in for free, otherwise, there is a fee to get into the Visitor Center where you can get a headset that tells you the history of the Causeway.
Alternatively, you can walk the Causeway on your own for free if you walk along the coastal path. We opted for a personal tour. It was an extra charge but it was worth it! We only had an hour there and I would really recommend giving yourself at least 2-3 hours to walk around the whole site and really enjoy the incredible beauty of the Irish landmark. Just make sure you bring a good windbreaker as it can get very cold in the wind regardless of what time of year you go!
Stop Number Five: Carrick-a-Rede Rope Bridge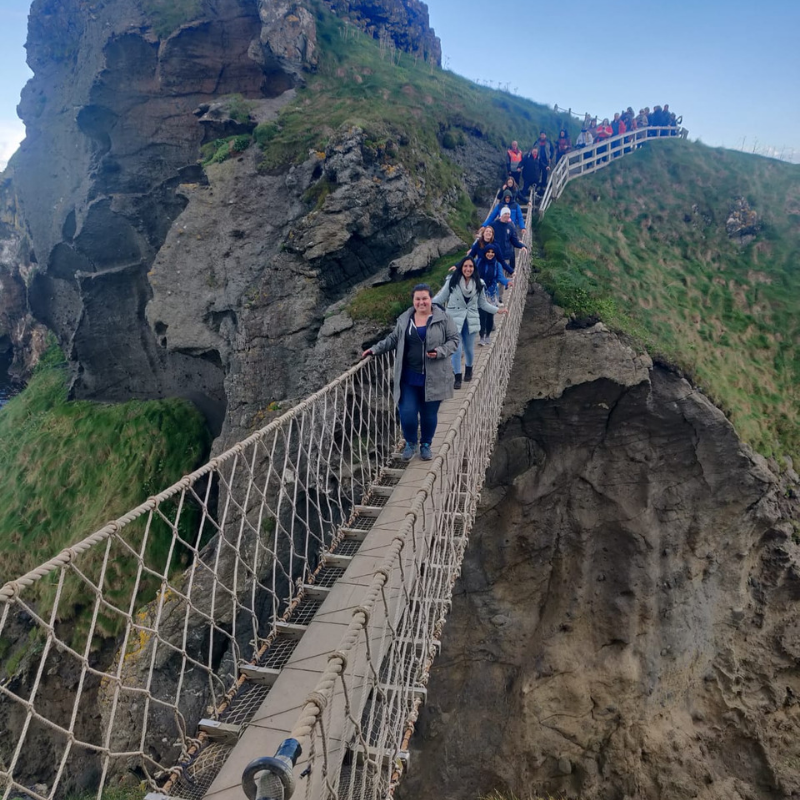 Our last real stop was another National Trust location, Carrick-a-Rede Rope Bridge. First built for fishermen in 1755 to allow them access to the small island where they would fish for the now endangered Northern Salmon. Be warned, if you do want to cross the bridge, there is another fee and the tickets to do so are timed (due to a limit on how many people can be on the island or cross the bridge at a time). If you decide to cross the bridge, make sure you make that decision BEFORE you make the trek there because you can only get a ticket at the entrance. It is a beautiful place and we were smart enough to save picture taking for the walk back. Mostly because it gave us a chance to breathe after climbing up all those stairs!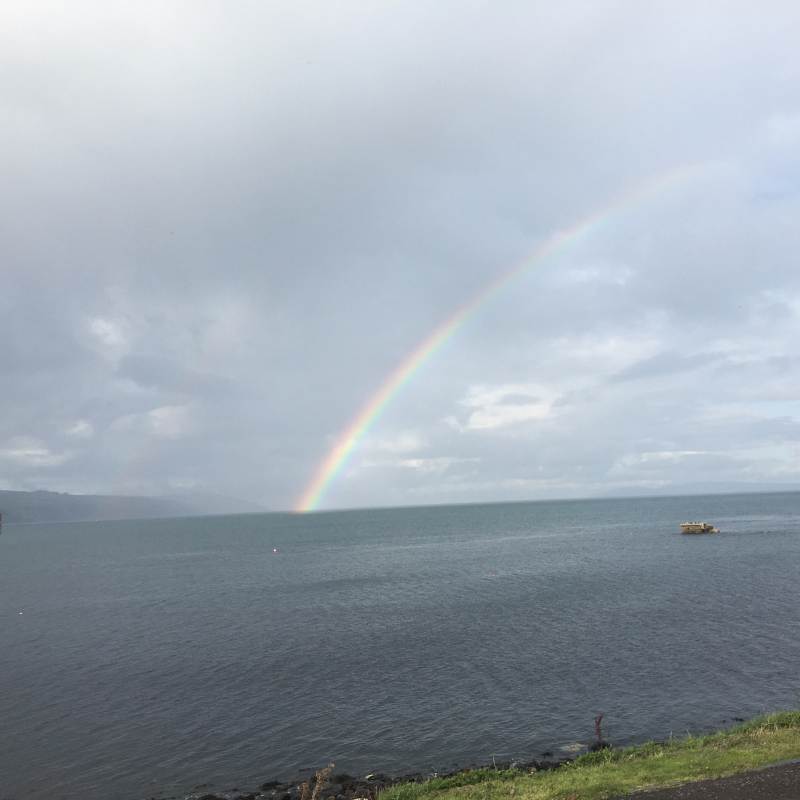 Our tour took the Antrim Coast Road back to Belfast with a short stop in the adorable village of Carnlough Harbour for snacks and a coffee. We were incredibly lucky to see a rainbow off the coast on our way back but no luck on any gold. Maybe on our next adventure!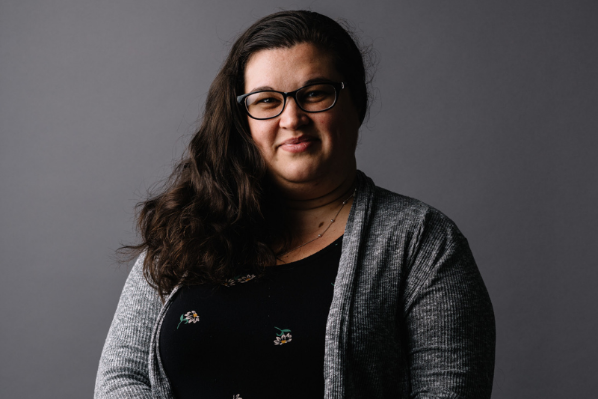 Clare Rhine, MBA