Belfast's inspiring literary history
Raven tells us about Belfast's rich literary past and present.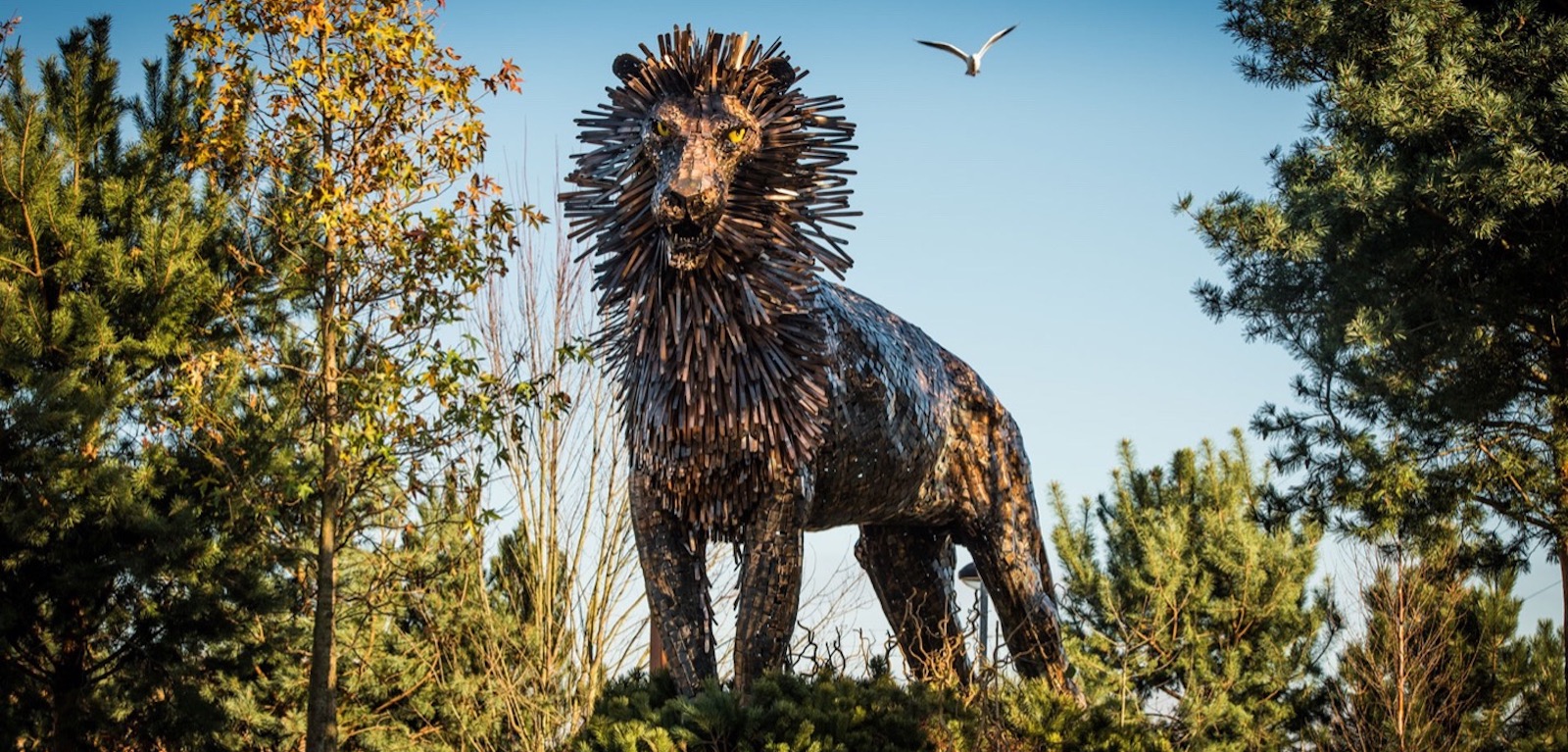 When we think of Irish writers, Dublin natives like James Joyce and Oscar Wilde might spring to mind. But Belfast has a rich and fascinating literary history all of its own. Here's a round-up of some of the best writing talent to come from Belfast.
C.S. Lewis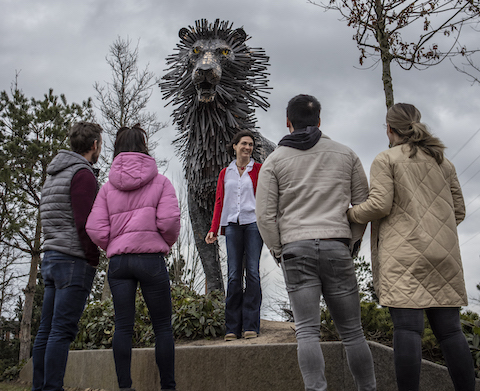 The author of the Chronicles of Narnia grew up in Belfast. Even after moving away from his childhood home, his love for his homeland never left him. He once said he would not "gladly live or die among another folk" than the Irish. You can visit C.S. Lewis Square in East Belfast, which was created to commemorate the author with bronze sculptures of his characters from The Lion, The Witch and The Wardrobe.
Lewis was especially passionate about the land's poetry and natural beauty. In fact, the Mourne Mountains which stand only an hour away from Belfast, inspired his vision of Narnia. I was fortunate enough to see the amazing Mourne Mountains myself on a trip organized by Queen's.
If you prefer to stick closer to home, my favourite place to study is a room in the McClay Library named after C.S. Lewis. You enter it through a carved wood replica of the wardrobe door in Narnia and set down your laptop on a round table with a beautiful, illuminated map from the books. It's light and airy, with great views of the university and the Botanic Gardens.
Seamus Heaney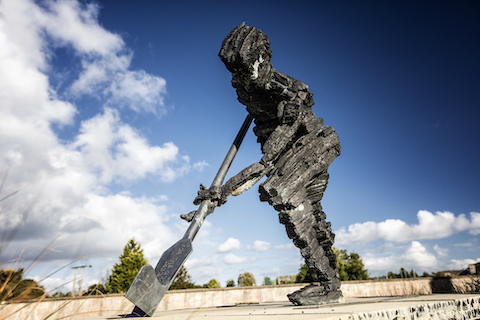 Described by The Independent as "probably the best-known poet in the world," Seamus Heaney grew up in County Derry-Londonderry and studied English Literature at Queen's. His work drew inspiration from his upbringing in Northern Ireland. He was awarded the Nobel Prize in Literature for 'works of lyrical beauty and ethical depth, which exalt everyday miracles and the living past.'
The Seamus Heaney centre here in Queen's is now home of creative writing at the university. It is a focal point for creativity in Ireland and has even been recognised as an international centre of creative and research excellence in the field of literature. So, if you're a fan of great poetry, where better to study than Queen's?
And, if you fancy travelling a bit further, you could visit Seamus Heaney HomePlace in Magherafelt where you can learn about his formative years and find books from his own collection.
"I've no spade to follow men like them.
Between my finger and my thumb
The squat pen rests.
I'll dig with it."
– Digging, by Seamus Heaney (in Death of a Naturalist.)
Philip Larkin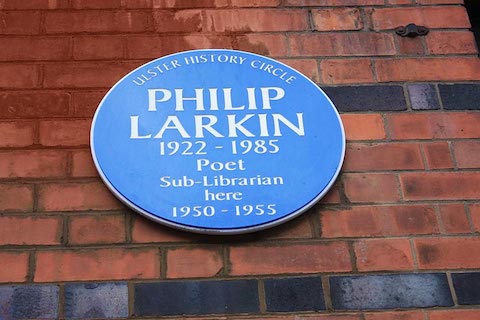 While he may be known as an English poet, Belfast played an important part in shaping Larkin's work. He spent five years in the city when he was appointed sub-librarian at Queen's and these five years are considered some of the most contented years of his life. If you take a look around campus, you will find lots of mentions of Philip Larkin, particularly on the graduate school (formerly the Queen's library) which bears his blue plaque.
Glenn Patterson
The screenwriter behind Good Vibrations, a comedy drama centring on the Belfast punk rock scene, teaches Creative Writing at Queen's. He is the author of many novels set in Belfast and has said, "Belfast is my city. That is where my imagination is most alive. You feel almost shaped, yourself as a human being, by the buildings that are around you."
That was certainly true for C.S. Lewis, and it's one of the things I love most about the Queen's campus. It's not hard to see how so many great writers have been inspired here. I certainly won't forget having my COVID booster shot in the Great Hall.
Kenneth Branagh
Kenneth Branagh is the director, screenwriter, and actor who created the recent film, Belfast. Although he has since become world-famous, he lived the first few years of his childhood in Belfast. A deeply stirring tale of family set at the end of the 60s, Belfast quickly became a massive international hit. It won the People's Choice Award at the Toronto Film Festival and garnered no less than seven Oscar nominations.
With a stellar soundtrack by fellow Belfast-native Van Morrison, it's moving and funny in equal parts. And if you come from overseas like me, it's a great recommendation for any grandparents who get confused about where you're going to university!
Derek Mahon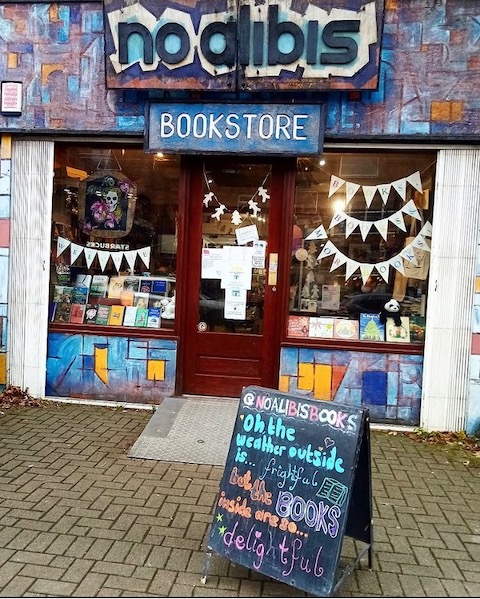 Another Belfast-born poet with a great literary legacy, Derek Mahon has been compared to W.H. Auden and Samuel Beckett. His poems are known for their unflinching depiction of the dark sides of life, innovatively paired with genuine hope and a sprinkle of ironic wit.
Mahon, along with Seamus Heaney and many other poets, were part of a collective known as The Belfast Group who met to hone their craft together. And there are still opportunities to meet other aspiring writers at Queen's today. The Queen's Writers' Society, the Scribblers, run a literary magazine called The Apiary, which is open to submissions from all students. You can also pick up hard copies from No Alibis, a quirky independent bookshop right next to campus.
Almost too many great writers to mention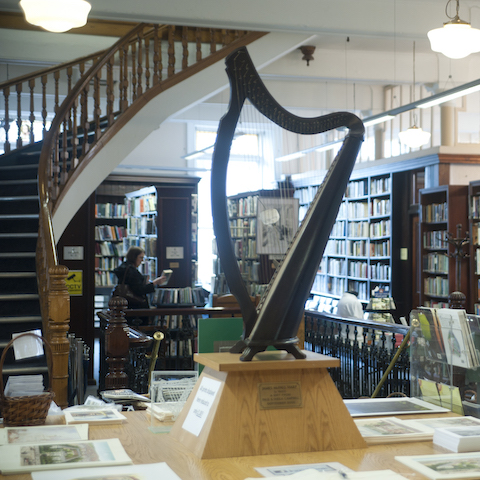 There are so many great writers with links to Belfast that it's impossible to write an exhaustive list. But here are a few more notable writers you may have heard of:
Anna Burns was the first Northern Irish author to win the Man Booker Prize in 2018 with her novel, Milkman. Her work is largely influenced by her experience of growing up in Belfast.
Jo Baker is a writer who completed her masters in Irish Literature at Queen's. She is known for her novels such as Longbourn, which is due to be adapted into a film soon. You'll also find a lot about Belfast in her work. She was awarded a Visiting Fellowship several years ago.
Michael Longley was born in Belfast and still lives here today. His poems are known for their meditative beauty and deep emotionality. He was awarded the Queen's Gold Medal for Poetry and recently participated in the BBC Radio 3 series, Letters to a Young Poet, which is a wonderful initiative taking inspiration from Rilke to encourage young writers.
"she is the touch of pink
on crab apple blossom
and hawthorn and she melts
frost flowers with her finger."
– A Touch After The Irish, by Michael Longley.
Raven Undersun

Anthropology | Master's Student | Berkeley, USA

I am a 21-year-old from Berkeley, California in the US, though I've lived in England for many years. I'm interested in mental wellbeing, self-development, music, and literature. After studying Psychology at Oxford for my undergraduate degree, I came to Queen's to study Anthropology. In my free time, I like yoga, playing music and singing, and creative writing.
Find out more
Raven Undersun, Anthropology MA
USA