The Best Gigs Happening this Summer in Belfast
With summer right around the corner, concerts are a great way to hang out with friends and enjoy some of the world-class talent coming to Belfast, rain or shine!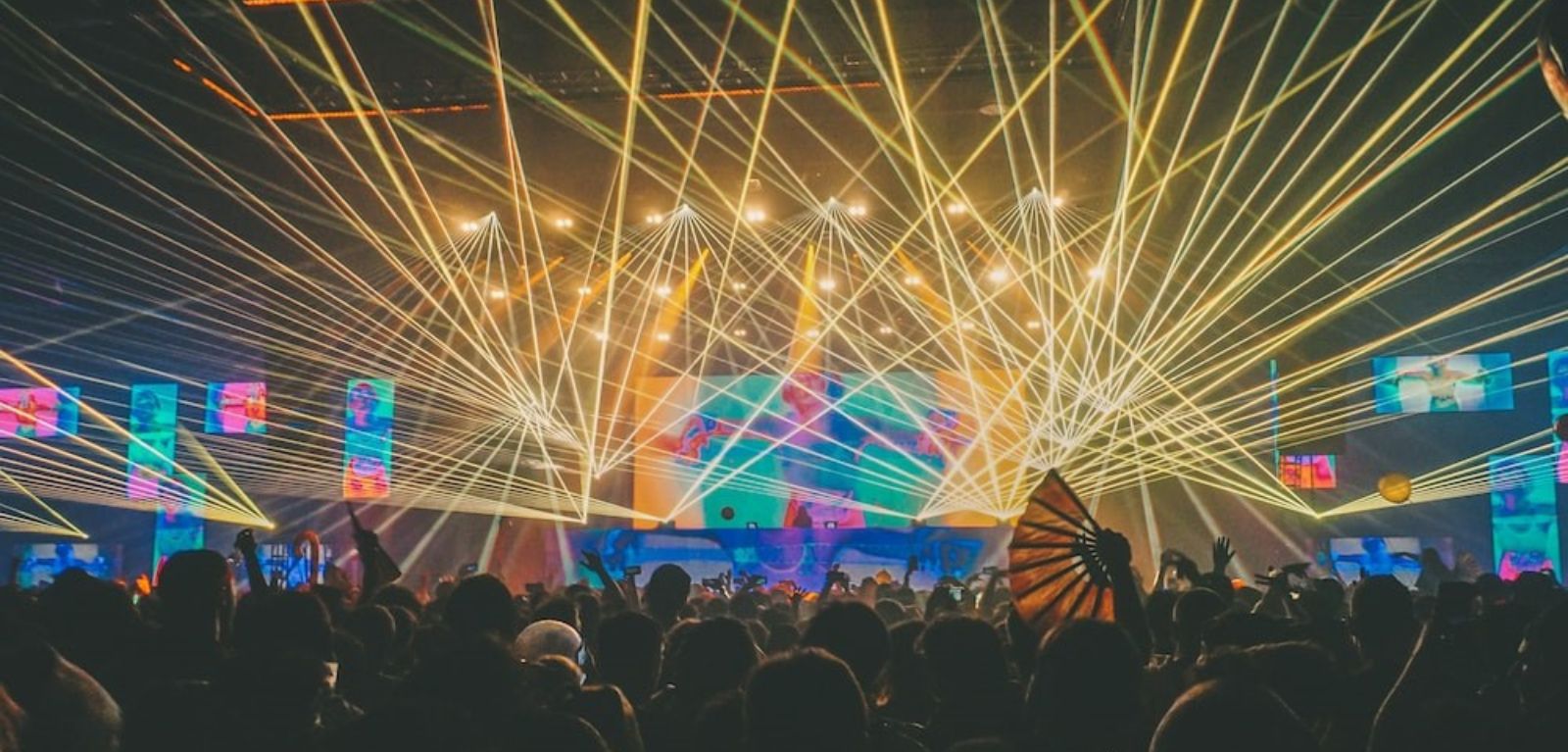 From local acts to world-famous celebrities, musicians of all career stage and genre can be frequently found playing live gigs in Belfast- and this is all the more true in the summer!
One of my favourite things about being a student at Queen's in the easy access we have to live music across the city- nothing beats a warm June day, an ice cold pint and the chance to sing my heart out with my friends at our favourite artist's performances.
If you're around this summer and looking for a fun-filled way to spend a day, below I've covered all the major festivals happening in and around the country. Check out what's coming up- truly, there's something for everyone.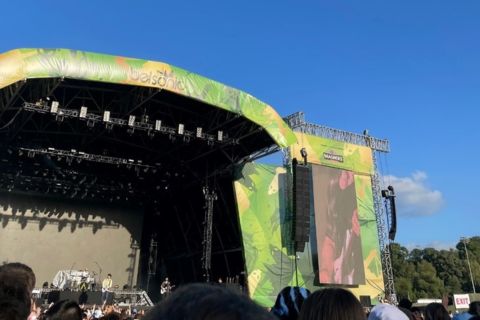 Belsonic
Arguably Belfast's biggest annual music festival, Ormeau playing fields are transformed at the end of June each year to welcome huge headliners to the stage. Beginning in 2008, the festival has grown to accommodate an audience of 15,000 and gigs that range from Rock and Indie, all the way to DJs and EDM. Growing up just 30 minutes outside of Belfast, it's been a staple of my summer for years, with fond memories of seeing The 1975, Green Day, Hozier and Picture This among others.
The 2023 Line up includes already sold out shows from Paolo Nutini, David Guetta and Sam Fender- but tickets remain available for the rest of the fantastic shows including Lizzo, George Ezra, Lionel Ritchie, Ben Nicky and Florence and The Machine. I'm headed to a few and already can't wait for the atmosphere!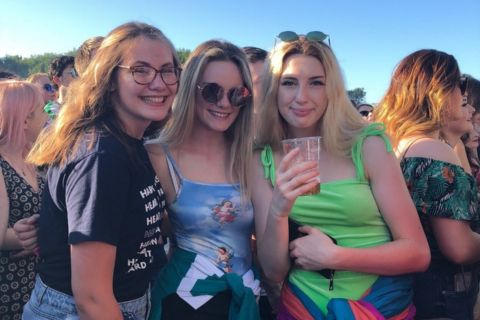 With friends at Belsonic in 2019
Check out dates and tickets for Belsonic here.
Live at Botanic 2023
A new concert series started up just last year, right at the heart of campus- Botanic Gardens. While it's already the place to be on a sunny day at the end of the university year, the festival's inaugural year saw it transformed with a huge stage to welcome the likes of The National, James Blunt and Tom Jones.
This year, the Ulster Orchestra's Classical returns after a sold out show in 2022, and both the Sugababes and Olly Murs are stopping by on tour, allowing you to dance the night away- a mixed bag, but one representing just how wide the genre mix represented in the Belfast music scene can be.
Get your ticket for Live at Botanic here.
Camp Dalfest
Looking for a true festival vibe? Camp Dalfest has just that! Having began life as the Dalriada festival of music & food in 1995, this 25,000 person event has grown to include multiple stages of music and dance, food and drink demonstrations, craft stalls, children's entertainment and more on the grounds of Glenarm castle. It's also particularly family-friendly.
This year, headliners include The Vamps, Sam Ryder, Sophie Ellis-Bextor and Scouting for Girls- sure to bring the nostalgia and the fun! Day and Weekend tickets are available to go and enjoy the festivities, or if you and friends feel really brave, the option of camping tickets remains available…
Check out the details on Camp Dalfest here.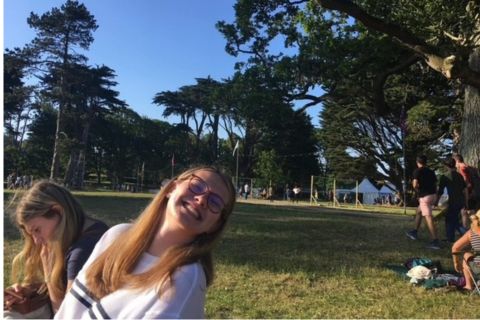 The gorgeous Glenarm castle grounds are perfect for festivals!
Stendhal
If you're looking to discover the best up and comers of Northern Ireland's local talent, the 13th Stendhal Festival in Limavady is designed to showcase just that. The festival covers 3 days of main-stage music and also includes family activities, comedy, art, food and drink- fulfilling its mission to be a way to celebrate all forms of art.
While I've never been myself, I've had friends attend and also play on stage who have loved the experience- covering indie, RnB, DJ sets and folk music galore, check out the line up, day passes and camping tickets here.
Find out more about Stendhal Festival 2023
AVA and EMERGE
Newer to the Belfast music scene are some huge EDM festivals!
AVA began in Belfast in 2015 to rave reviews (pun intended) and highlights the best of electronic music and visual arts each year at the Titanic slipways. This year's festival takes place on the 2nd and 3rd of June with DJ headliners Central Cee, Peggy Gou, Slowthai and Ben UFO- don your coolest outfit, because this is as close as Belfast gets to the vibe of the California desert.
Bookending summer at the other end is EMERGE- beginning just last year, huge names in EDM took to the stages at Boucher playing fields over the August bank holiday weekend, with the same planned for this year! The event is set up by Shine, the same company behind many of Belfast's weekly hot spots for a night out, and any pics I saw last year of the stage set up were mesmerizing. Headliners for summer 2023 include Camelphat, Mall Grab, Bicep Live and Carl Cox.
If EDM is your thing, it's another one not to miss- tickets for both can be found below.
Get your tickets - AVA Festival Get tickets for EMERGE Festival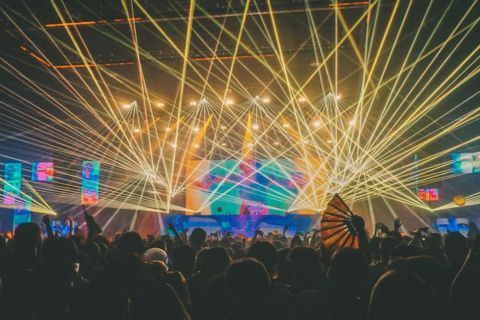 CHSq
The Belfast summer concert scene typically wraps up in late August, where the biggest names of music take to this stage, right in the city centre. Starting in 2017, this set of gigs always covers a variety of genres. This year, acts include Kodaline, N-Dubz and The Proclaimers to name a few! Definitely worth checking out for gigs that are easily accessible to student accommodation across the city and are sure to have something for everyone-
Ticketmaster has all the info on CHSq here.
Belfast Vital
Lastly, Belfast Vital - formerly known as Tennant's Vital- is one of Northern Ireland's longest running outdoor music festivals, starting back in 2002. Despite having moved around different sites and taking a few hiatus along the way, the shows now run consistently each August. Major headliners in the past include Green Day, The Killers, Snow Patrol and Eminem, each gig guaranteeing a fantastic atmosphere to sing your heart out and dance the night away.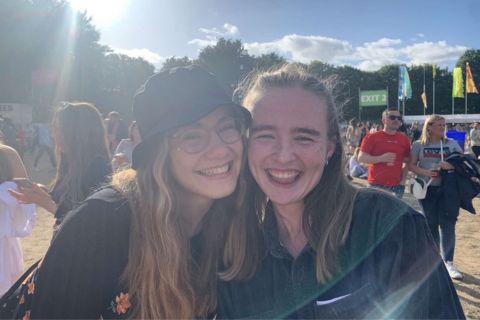 Summer festival vibes for days
This year, The Killers and Lewis Capaldi will headline gigs at the start of September- the perfect end to summer before Uni kicks off once more!
Get tickets for Belfast Vital here.
Regardless of what you're in to, between these larger festivals and the slate of great shows happening in venues and bars in Belfast year round, it's going to be a fantastic summer of music in Northern Ireland.
And even if none of your faves are playing, concerts can still be a super fun way to spend time with friends- a huge amount of the fun is also in the getting dressed up and enjoying the atmosphere. Make the most of it, and I might just see you there!
Find out more
Music and Nightlife in Belfast
Watch more vlogs about Student Life at Queen's
Kathryn Allen

Medicine| Undergraduate Student | Lisburn, NI

I'm a 21 year old student originally from Lisburn and starting my fourth year of Medicine at Queen's in September- I love my degree because it combines caring for people, learning fascinating things and working as a team. When I'm not busy surviving placement and exams, you can find me in one of Belfast's great coffee shops with a friend, going to concerts to get my fix of live music, or curling up to read a book with a carefully curated Spotify playlist on in the background!