A Week in the Social Life of a Student in Belfast
There's never a dull night in Belfast. With so many places to choose from American blogger Allison has put together her top picks for the best craic every night of the week!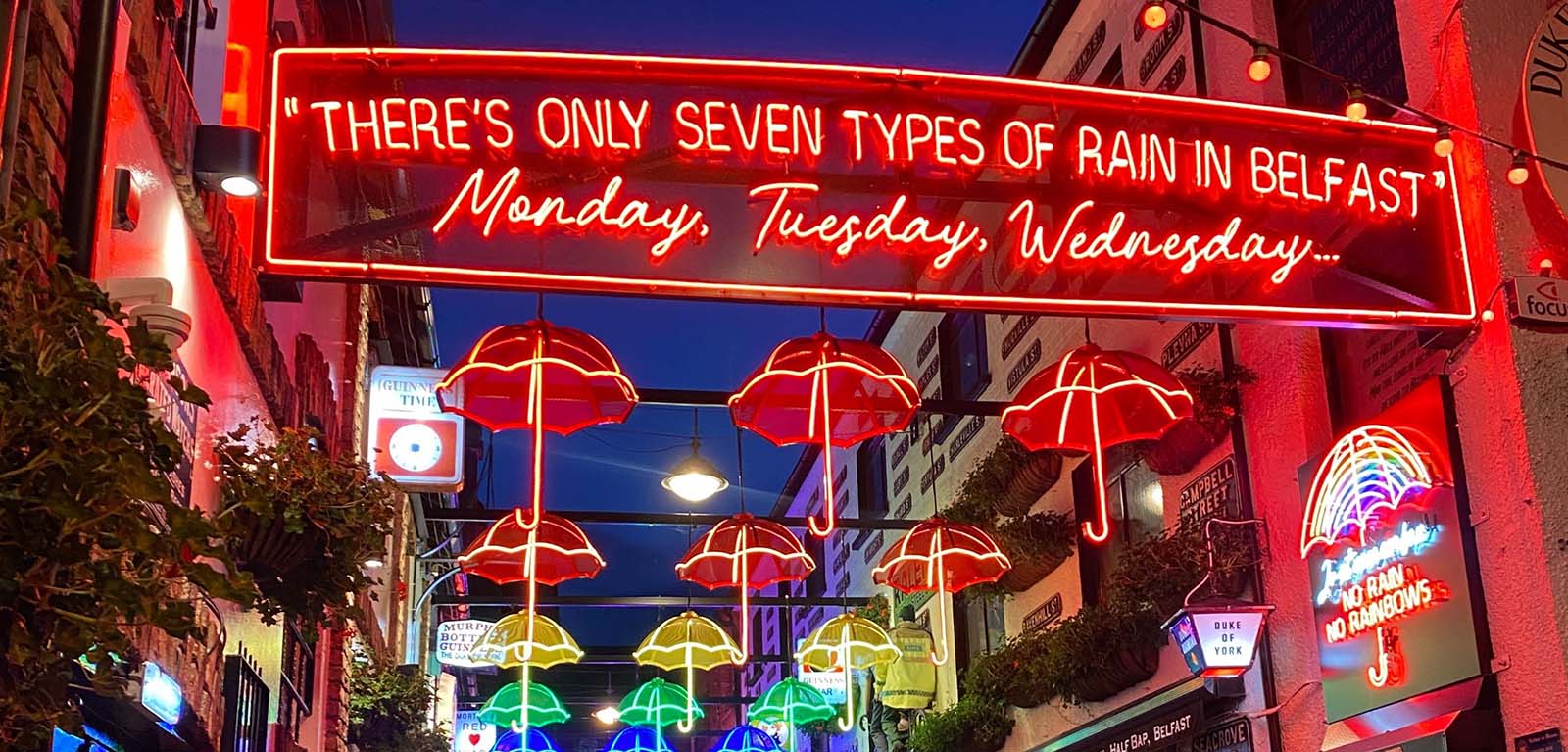 I have always considered myself more of a 'bar person' than a 'club person' which has remained true for my time here in Belfast. Luckily, Belfast does not fall short on its many pubs and places to have a drink! I have highlighted some of my favorite places to spend my nights out after I have put away the books for the day.
Mondays- Speakeasy
Queen's Student Union bar is home to Belfast's cheapest drinks you can find! Monday nights are "Trash Bingo" nights which is free to play. The atmosphere is always fun and there is something on almost every night of the week. It is a great place to start and end your night, especially since the drinks are well made and inexpensive.

Allison and her friend in The Speakeasy
Tuesdays- Union Street Bar
Although fun on any night, Union Street Bar hosts a trivia night on Tuesdays which has become one of my course's favorite things to do. The trivia questions are all over the place, so someone always has something to offer the team! During the weekends, the music in this place is always amazing and everyone is up and dancing once the lights go down. There are frequently song and dance competitions where you can win a free drink or two as well. I would highly recommend checking this place out!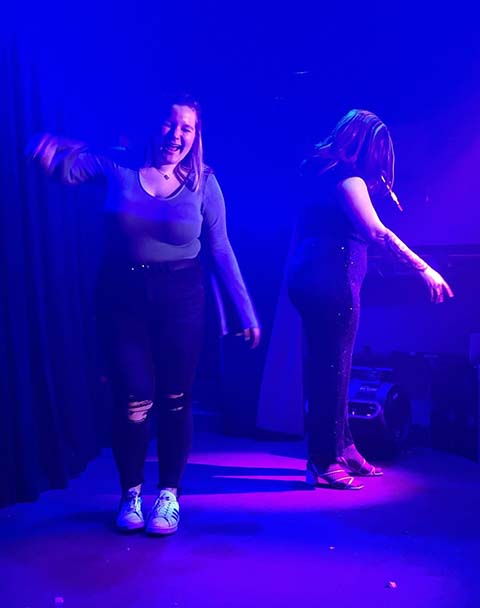 Dancing at Union Street
Wednesdays- Lavery's
Again, a great place for any night of the week! Wednesdays are one of my favorites because they do a comedy show on the middle level. The acts are always hysterical which leads to a great girls nights, date night, or anything in between. You do have to book a table in advance, but for just a tenner, you will have countless laughs and a great time. Lavery's has multiple floors that offer something a bit different from the next. They are also home to a huge pool hall which is always packed on the weekends.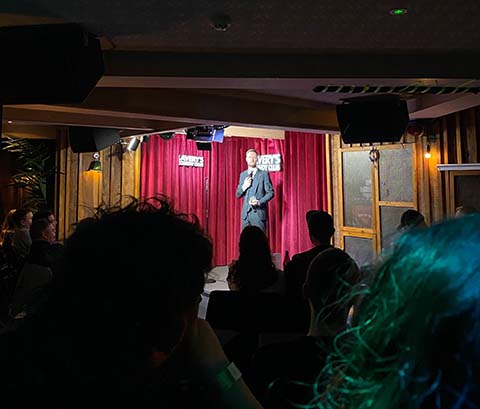 Comedy night at Lavery's
Thursdays- The Points
Compared to the others on this list, The Points could be considered more of a traditional Irish Pub. The theme of Belfast and nights out is live music and good craic, which this place does not miss out on. I love that they play traditional Irish music, which after a few shots of Baby Guinness, my friends and I always end up dancing to. It is a great place to meet up with friends after class for a pint (or two) since it is so close to Queen's!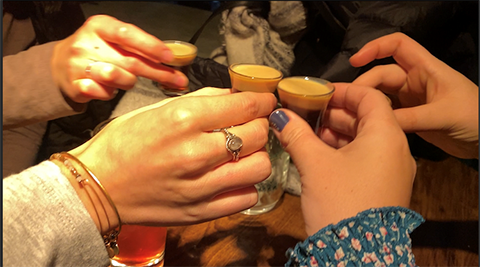 Baby Guinness shots at The Points
Fridays- Cathedral Quarter
I honestly could not pick a single bar for Friday nights, because any of them would be a good choice. Cathedral Quarter and area in city center that is home to some of the best bars in Belfast including the Thirsty Goat and my absolute favorite, the Dirty Onion.
On the weekends (and weekdays) both of these places are packed with young professionals and students alike who are ready to have a pint or two and dance the night away. There is always live music and plenty of people to meet!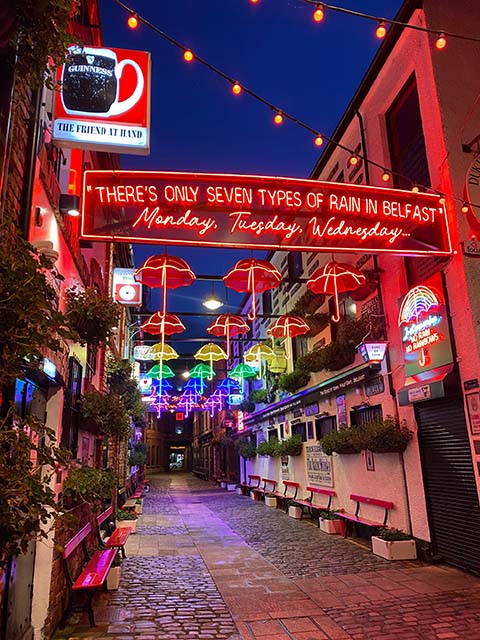 The rainbow umbrellas at Commercial Court
Saturdays- Filthy McNasty's
My absolute favorite place to head to on a Saturdays is Filthy McNasty's. Contrary to the name, this place is one of the best places to hang out! One of my favorite music acts plays here Saturday nights, so I always manage to convince a friend or two to come out with me. Filthy's has live music most nights which is a must in my opinion.
There is always a good mix of people within the inside, outside, and upstairs areas. By having so many options, everyone can find their own favorite spot to drink, dance, or chat!

There's always great live music at Filthy's
Sundays- Common Market
Going to markets on Sunday have always been one of my favorite things to do, and I didn't let that stop when I moved to Belfast. Common Market is a food market with beer stands. If you need some food to nurse your hangover, this is a great place to do it! There is a huge variety of food stalls that all have something a little bit different to offer along with amazing live music during the evening.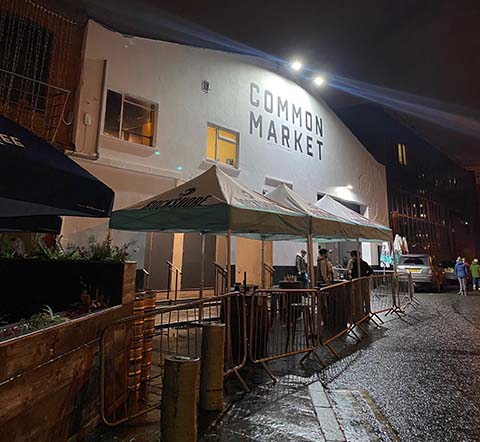 Common Market
Honorable mentions:
With a limited word count, I couldn't highlight all of the great places here in Belfast, so here is a list of other places to check out!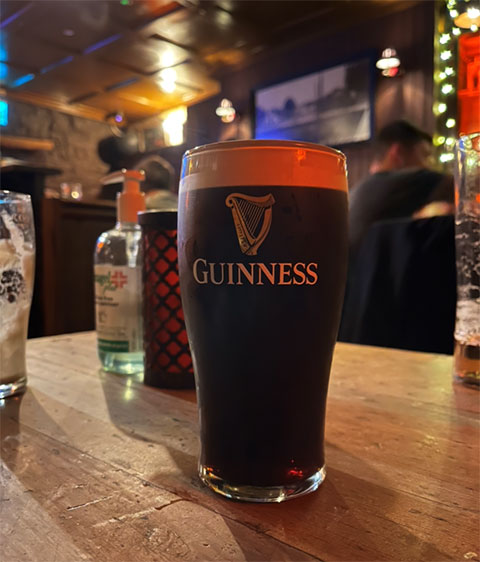 Creamy pint
No matter where you end up, you know you will be able to find a pint of Guinness.
Not interested in the bar scene?
Check out Georgia's blog: Alcohol-Free Fun in and Around Belfast
Always drink responsibly.
Find out more
Nightlife and Music In Belfast
Allison Linzing

Inclusion and Special Needs | Master's Student | Chicago, USA

I am a 25-year-old from Chicago, Illinois in the US. I have a passion for education and travel and decided to combine the two over the past few years. After teaching English for a year in Spain, I made the move to Belfast to pursue my Master's in Inclusion and Special Needs Education at Queen's. Along with my studies, I am involved in the Belfast Rotaract Club and spend my free time traveling to as many countries as I can.