Best Cafes for Studying Around Campus
A good cup of coffee can make a study session so much more bearable. However, getting that good cup of coffee along with the right atmosphere can be difficult. Check out Tejinder's guide to the best around campus.

Today I am sharing my list of the best cafes for studying around campus. Each café has different atmospheres which can be suitable for different study techniques. I've been to all these cafes to make sure they are good for studying!
1) Hope Café (inside McClay Library)
First up is surely the handiest café for studying around campus on this entire list! Hope Café is located inside McClay Library on the ground floor. So if you're studying at the library and you need a change of scene, it can be quite convenient to just come downstairs, get a cup of coffee and study at one of the tables at this café! It's also a good place to go if you prefer studying with a group of friends, or need to talk about details with someone.
Similar to The Pocket, this café is not for people who like to study in complete silence. I would recommend going here if you enjoy a slight buzz of noise in the background while you study. One super good trait about Hope is that it is open until pretty late in the evening, which is always a must for students and those late night study sessions!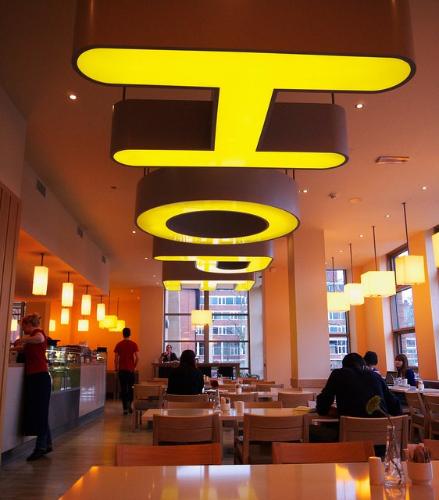 2) Clements (on Elmwood Ave)
Previously located inside the Students Union building, there is now a location of Clements on Elmwood Avenue. This new location of Clements is very conveniently located close to the main campus (Lanyon building) as well as the MBC, so it can be easy to go here after class to get some coffee and hopefully get some studying done! It has a relaxed atmosphere and comfy seats to sit in whilst you cram for exams. Plus if you get addicted to their delicious cake selection, they also have a café on campus, inside the MBC. Now, it doesn't get much handier than that when you need a coffee and cake to fuel your study session!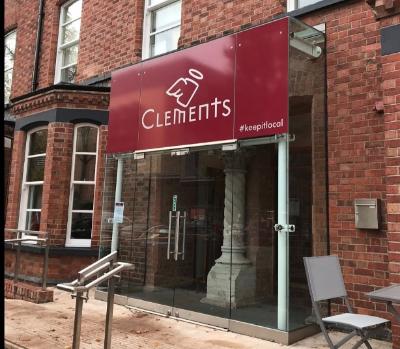 3) Starbucks (Lisburn Road)
Starbucks is located across from the Medical Biology Centre (MBC) and is a short walk from the Lanyon building and Peter Froggatt Centre. While this location gets very busy during the daytime due to the large influx of students getting their daily caffeine fix, I've noticed that the atmosphere significantly mellows down during the evening (specifically after 4 pm).
If you're a person who enjoys studying in a very calm and quiet environment, coming here after 4 pm can be nice for solo studying or even group studying. They are open pretty late most days – and I know how important those long study sessions can be! Also, there are MANY outlets for plugging in your electronics, which is essential! So, go get that Pumpkin Spice Latte and get some work done!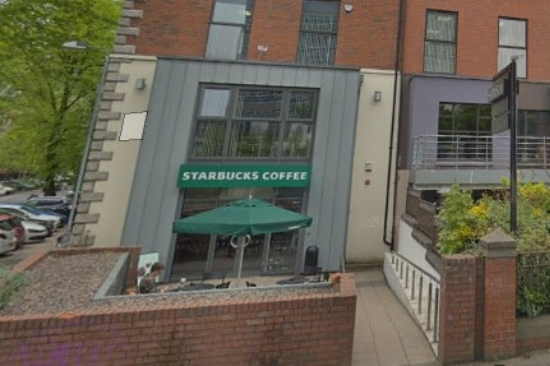 4) Town Square
This is a café that also serves a lot of food and drinks. It is located at 45 Botanic Ave, which is only about a 5-minute walk from the main campus. They have many outlets (essential!) for plugging in electronics, they have great food (I especially love their fries), the coffee is great and the atmosphere is very warm and friendly. If you're not a coffee person, they make a stellar hot chocolate as well! I think this location can be suited for both individual and group study sessions.
5) Bob and Bert's (Stranmillis)
This chain has many locations in Belfast, but the one I specifically found useful for studying around campus is located at 46-48 Stranmillis Rd. The hours for this location are very good as they are open relatively late most days. They also have a separate section upstairs with many tables, couches and outlets. I went here many times during exams last year and I think the atmosphere is most suited for individual studying.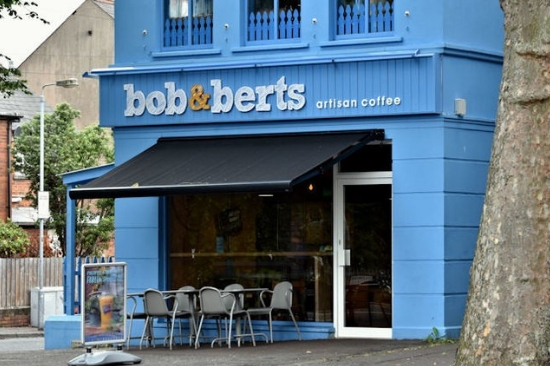 6) Ground Espresso Bar
This café is a bit far from the main campus but is super close to the new Queen's Accommodation buildings (BT1 and BT2). It is located on the corner of Queen Street and Wellington Place. I would say it is about a 15-20 minute walk from the main campus and a 5-minute walk from the new accommodation buildings. I recently found out that this is one of the first stand-alone cafés for this chain!
They have quite a high number of outlets and they also have nice little-secluded couches to sit on. The noise level has always been very minimal, and I've noticed that many people come in here to study and get work done. I particularly enjoy getting a latte and slice of their sticky toffee pudding when I'm there for a hard-core study session!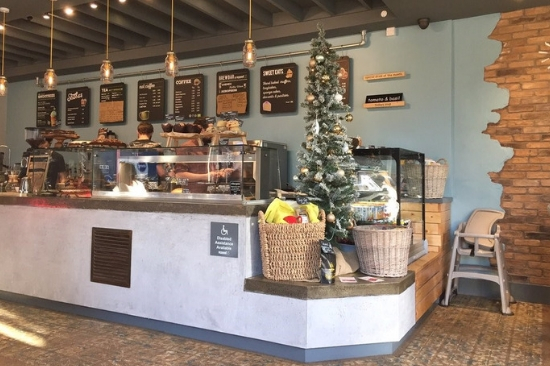 7) The Pocket
This café is located at 9 University Rd, right across the road from the Lanyon building. It is a quaint and tiny café, almost like a little pocket (the name makes SO much sense now!).
The Pocket is not for people who like to study in complete silence. If you are like me and enjoy a small buzz of background noise, coming here is probably a good decision. However, make sure to check the hours as they tend to close around 6 pm on most days. I like going to this café to study if I ever have a long break between lectures. If you go here, try their mocha or iced latte! Also, getting a corner table can be super handy!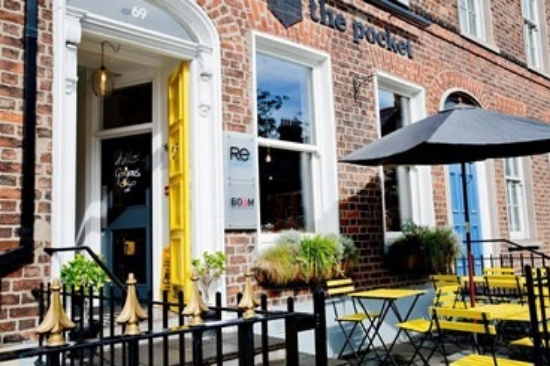 8) Starbucks (Botanic)
Located at 90 Botanic Ave, Belfast this is another location of Starbucks which I think it well-suited for studying. They have some good tables upstairs where it is quieter, for studying. I have been to this location at various times of day and I have never found it to be too noisy. I enjoy the white noise in the background of people making light conversation while I read over notes and get work done.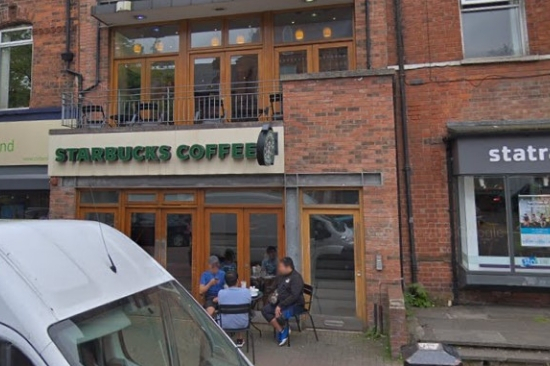 A few notable mentions have to go out to The Junction which is inside the Peter Froggatt Centre, if you're looking for a vibrant place to get a good coffee and have a group study session, this is perfect. Also, if you find yourself down in the Titanic Quarter at the ECIT building then Krem is the perfect place to go.
Hopefully, this list gets you started on your own journey to finding you're the best cafes for studying around campus. This list is obviously only a short compilation of the many great venues around the University, we have such a good selection here it would be impossible to mention them all!
Queen's University has a fantastic selection of cafes on campus, you can find out more about them here.
Tejinder Gill

Dentistry| 2nd year | Canada

I am a 24-year-old Canadian girl through and through! I came to Belfast in Sept 2017 to start my degree in Dentistry. While I do have a degree from Canada (in Biochemistry), coming to Belfast has been an entirely new experience. I am part of the Canadian American Student Association and I am also a Residential Assistant, so if you see me around, say hi! I love reading, sports, singing but above all, I am a coffee fanatic, so I am always up for a chat over a delicious cup of coffee!

‌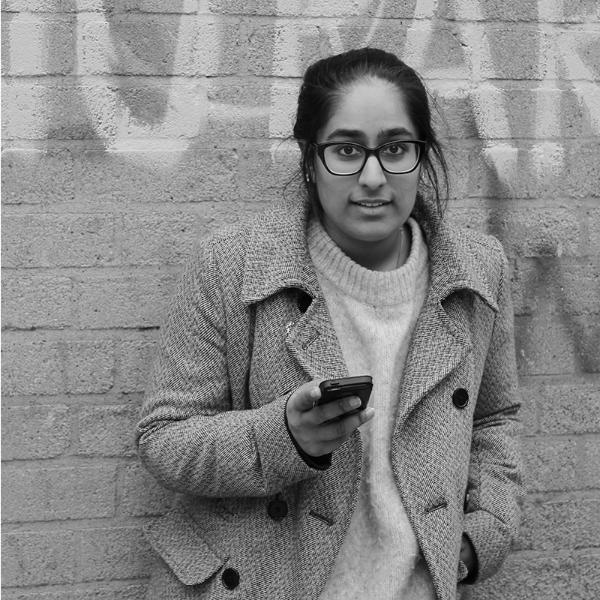 Tejinder Gil
Student blogger, BDS Dentistry