4 reasons you'll never be the same after Erasmus
In the first semester of second year, I studied at the Universitat de Barcelona. My Erasmus experience was one that gave me the invaluable experience of adapting to other cultures.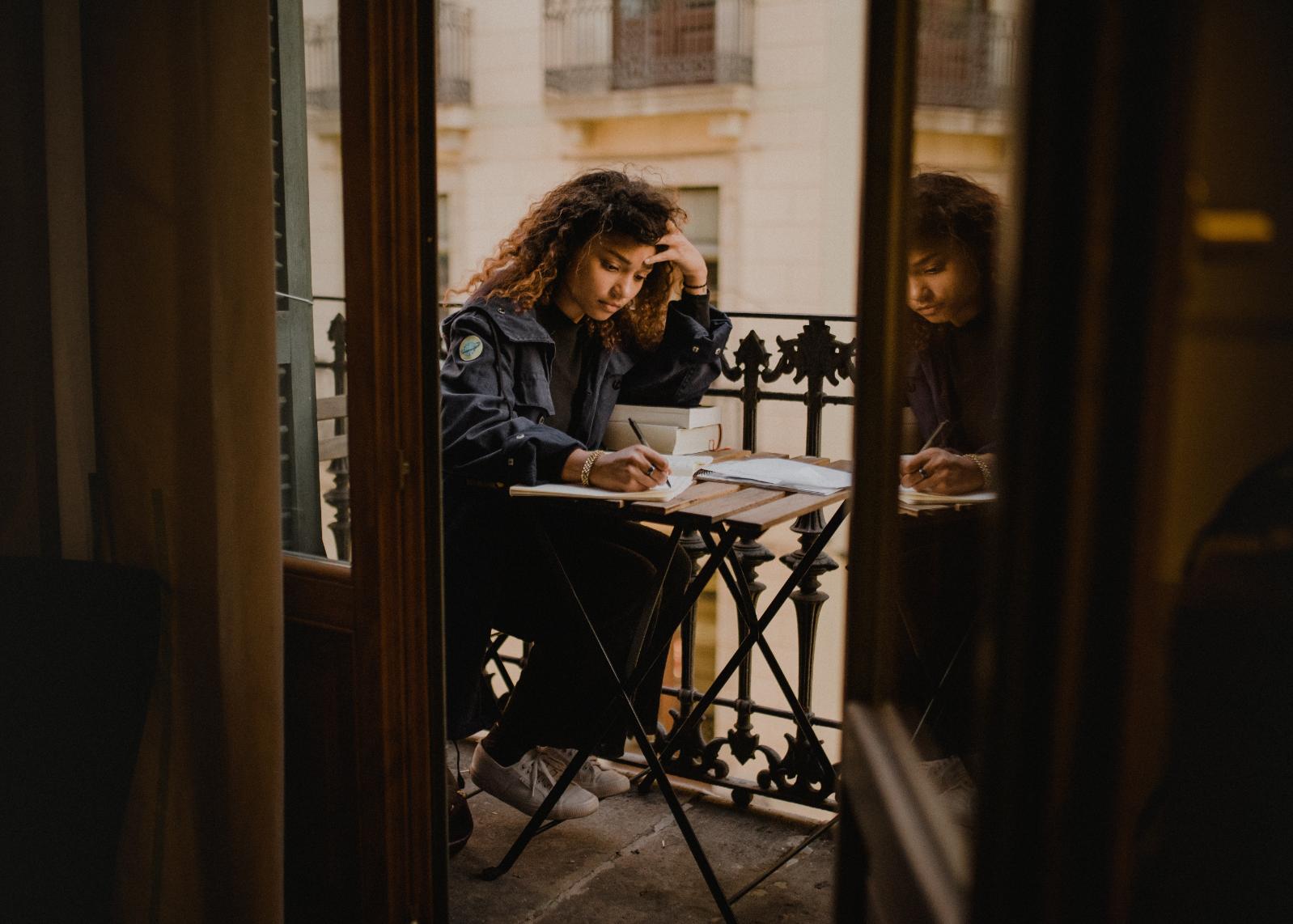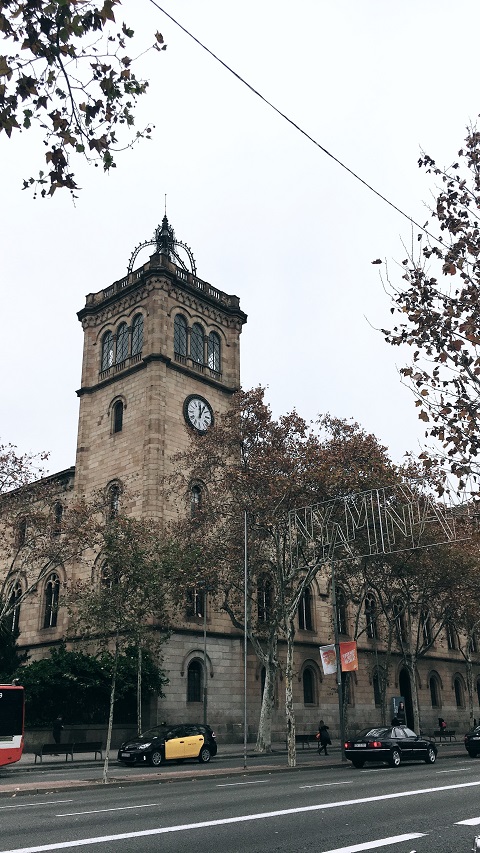 Universitat de Barcelona
You'll make friends from all over the world
I was told to arrive in Barcelona 2-3 weeks before the term began. In those 2-3 weeks, I reached out to Erasmus Facebook and Whatsapp groups, and began to make international friends. It was great to have a support system who were all on the same boat- we were all studying away from home, adapting to a new culture, and experiencing a different way of life. Before leaving for Barcelona, I assumed that I would make mainly Spanish friends- but because of the international groups I was a part of, I ended up meeting people from places like France, Poland, Canada, Mexico, Sweden, and Turkey. I really only met Spanish people in class, where we worked on group projects together. I even met others that came from Queen's like me, but were studying different subjects.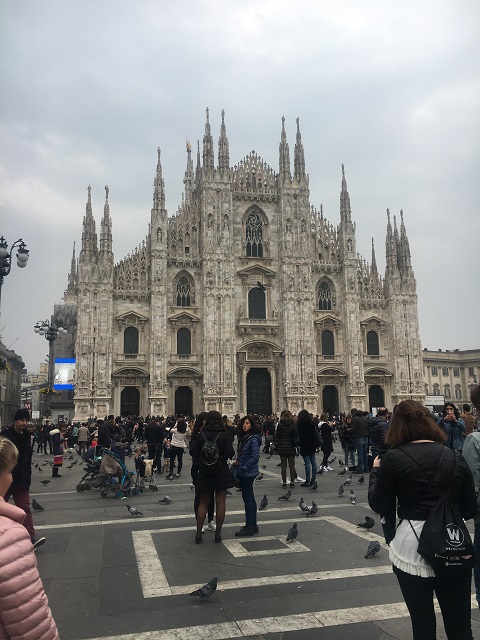 ‌
Duomo in Milan
Travelling will bring your friends closer together
Creating international links with other students was fantastic and going to an international university was amazing, but the friends I made while exploring Barcelona were undoubtedly the best part! Although many of these friends studied in different universities to me, it was great to have social experiences outside my university life. I travelled with them, visiting Salou, Costa Brava, Milan, and Budapest. Travelling massively enhanced my experience overall, and gave me something to look forward to when I was bogged down with uni work!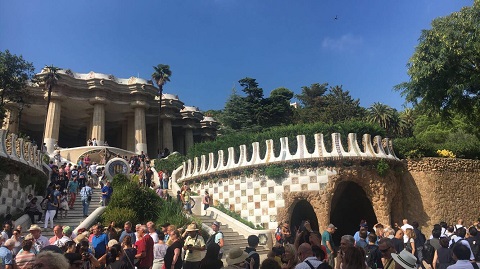 Park Güell
You'll quickly adapt to local customs
Adapting to a new culture came as a bit more of a shock than anticipated. Even small things- like the fact that it is normal to eat dinner quite late in the evening, or that nightclubs tend to stay open until 5 or 6 in the morning- were aspects that took time for me to adapt to. Even the weather- as an Irish girl, I'm not used to months of pure sunshine! Even though there were cloudy days, it was almost always humid, and only rained a few times. I probably invested a small fortune in the Spanish sunscreen business!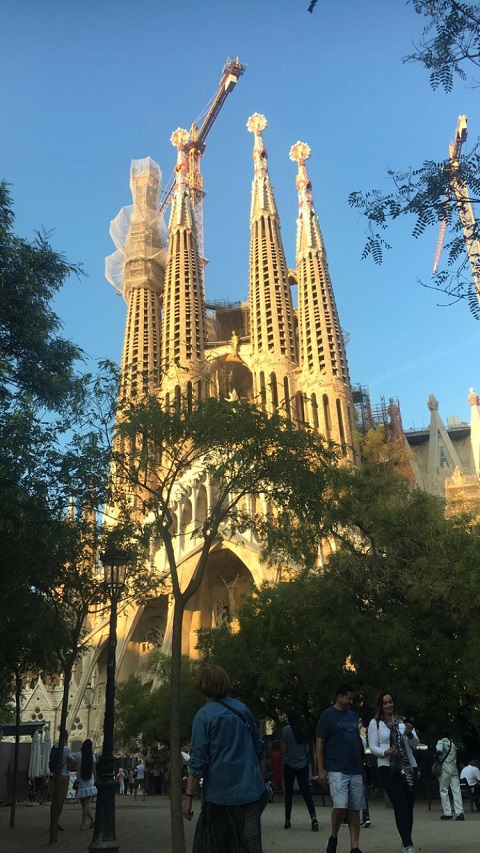 Sagrada Familia
You'll learn about new topics
In spite of all the adaptations, my university experience was incredible. The classes that I took were so interesting, and many of them were classes that I would not have been able to take at my home university. In terms of grading style, there was a mix of exam, class participation, and written assignments. As someone who finds this mix of grading styles less stressful than modules that are 100% exam based, this mix allowed me to perform to the best of my ability. I was also able to take classes that were suited to my favourite aspects of English literature, such as Shakespeare.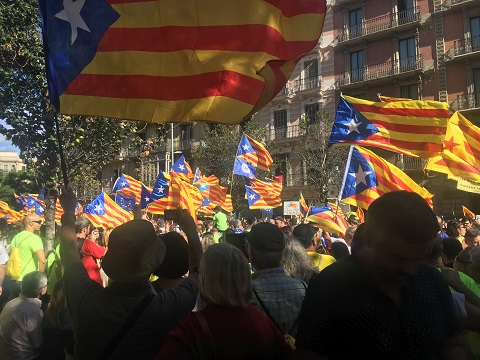 Catalan Day in Barcelona
When I think about the new culture I have experienced, the friends I have made, the independence I have shown, and the joy I felt throughout my four months in Spain, I can conclude that it was a fantastic experience that I would recommend to anyone!
Find out more how the Global Opportunities at Queen's can enrich your Queen's experience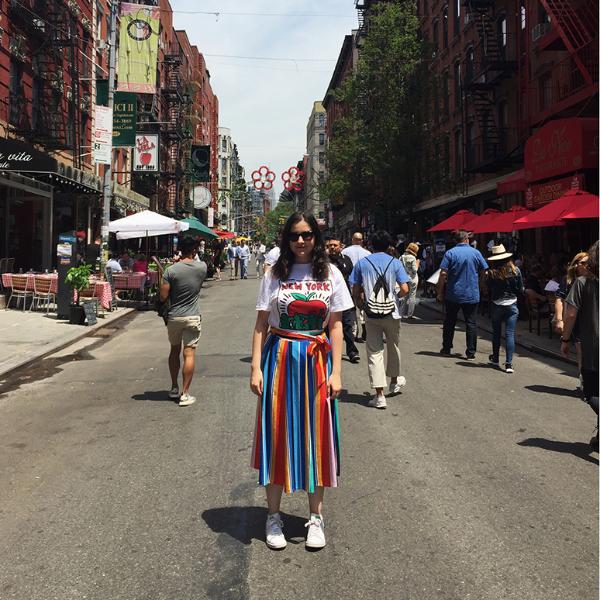 Marese O'Hagan
BA English and Social Anthropology