8 Awesome Companies Affiliated With Queen's
You can take advantage of our links with some of the biggest employers in Northern Ireland.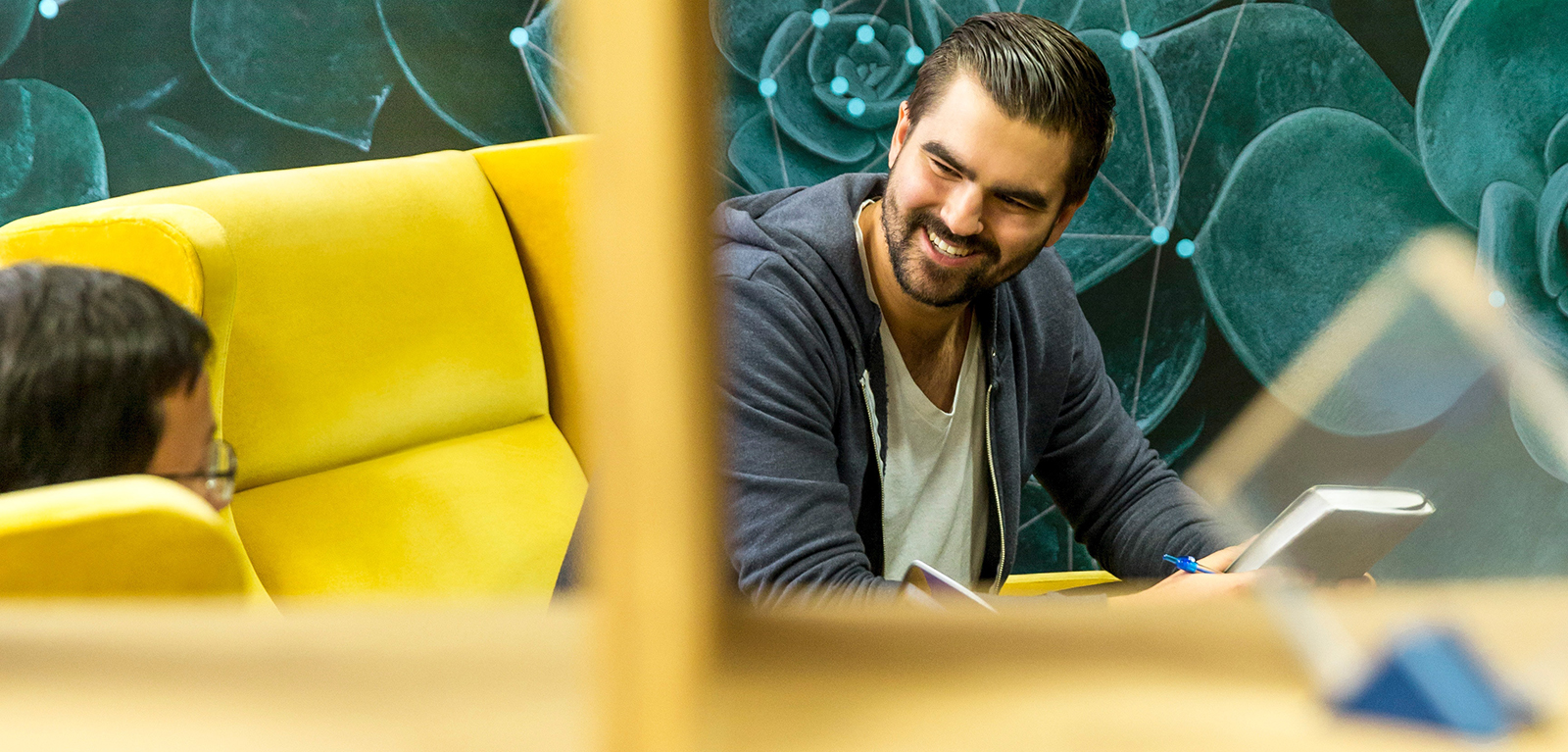 When you are a student at Queen's, our specialist Employer Engagement team work to communicate your value to potential employers in the global job market through a range of activities. These include internships, placements, employer workshops, graduate schemes and more. Here is just a snapshot of the big-name employers we work with to enable your future career.
1.PricewaterhouseCoopers (PwC)
PwC has a long-established reputation as one of the best employers in the world, consistently ranking in the top 20 eFinancialCareers Ideal Employer Rankings for both the UK and the world. Why do our graduates love it so much? The company offers solid training and development, a positive organisational culture and flexible working options. PwC has recently teamed up with Queen's to offer a unique technology degree apprenticeship.
2. Allstate
With a new state-of-the-art building opened in Belfast this year, Allstate NI employs over 2,000 people across Northern Ireland. It has a reputation as being a rewarding place to work thanks to the company's focus on diversity of thought and ideas. Collaboration and team-work is the name of the game here, with every view point valued. There is also a strong focus on learning and development. Here's what Queen's alumni Rebecca Watson (Msc Maths, 2013) has to say:
3. EY
Thanks to manageable working hours, open and transparent communication and flexible working options, EY is ranked among the top 20 ideal employers 2018 (eFinancialCareers Ideal Employer Rankings 2018). There has never been a better time to join the Belfast office as it is set to become a thriving and pivotal part of the wider firm in the coming years. This means plenty of opportunities for career progression and the opportunity to work with clients around Europe and the US.
4. First Derivatives
Voted among the Best Places to Work in the UK and Ireland (Glassdoor, 2017) First Derivatives offer plenty of opportunities for talented graduates including three graduate programmes and placement opportunities. There are opportunities locally in the Newry HQ, as well as globally in locations such as Boston, Hong Kong, Zurich and Philadelphia.
5. Citi
Ranked among the top ten employers in the world (eFinancialCareers Ideal Employer Rankings 2018), Citi is known to be progressive on issue such as diversity and corporate responsibility. The company fosters a working culture with open and transparent communication. You can expect a personalised career roadmap with plenty of support and training and a social community with company clubs and events.
6. Deloitte
The company values individualism and entrepreneurship, allowing you to grow your own talents. The office's modern, multifunctional spaces encourage ideas and creative thinking, so it's no wonder Deloitte is a fixture on the Ideal Employer Rankings (eFinancialCareers, 2018).
7. A L Goodbody
Career development is a key focus at this law firm, so you can expect a supportive environment where diversity and creativity thrive. The firm values collaboration, fosters a team spirit and embraces core values of integrity, respect and commitment.
8. KPMG
KMPG has a reputation for a positive organisational culture, offering employees flexible working options and a positive organisational culture with open and transparent communication. The firm ranks in the top 20 in eFinancialCareers Ideal Employer Rankings 2018.
Discover placement, work experience and intern opportunities at Queen's