Careers and employability
Careers Services at Queen's
From one to one careers advice to focused skills development, you can access a range of employability programmes including off campus industry visits, insights into management and leadership and interactive skills workshops that align to the key attributes employers look for in graduate talent.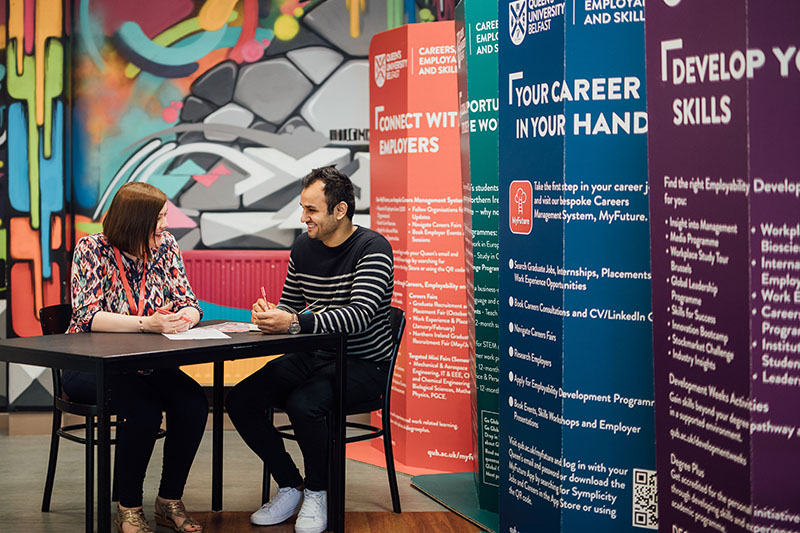 OUR EXPERTS ARE HERE FOR YOU
Our Careers and Employability team supports students across all subjects.
You will have full access to and support for up-to-date resources and networks, enabling you to develop your skills and confidence, take advantage of opportunities including studying abroad, and work experience to prepare you for that graduate job.
See how the Careers, Employability and Skills team can help you.
Our team will enable you to:
Make informed career decisions
Develop your skills and confidence to compete in the graduate job market
Refine your job search skills
Add an international dimension to your experience through study and work abroad
Produce professional CVs and submit quality applications
Impress at interviews and assessment centres
Network with potential employers and alumni
Read more
Read less
---
FUTURE READY
Our specialist Employability team work to ensure that students have the necessary skills, knowledge and learning, paving the way to future employment.
From one to one careers consultancy to focused skills development, you have the opportunity to take part in a range of employability programmes including off campus industry visits, insights into management and leadership and interactive skills workshops that align to the key attributes employers look for in graduate talent.
---
---
Why do a student internship?
EMPLOYER-SPONSORED SKILLS AWARD
Degree Plus allows you to gain accreditation for both personal development and work-related activities outside your degree
The award is supported by employers who recognise the value of extra-curricular experience. Over 2,000 students graduate with Degree Plus every year.
Find out everything you need to know about DegreePlus.
---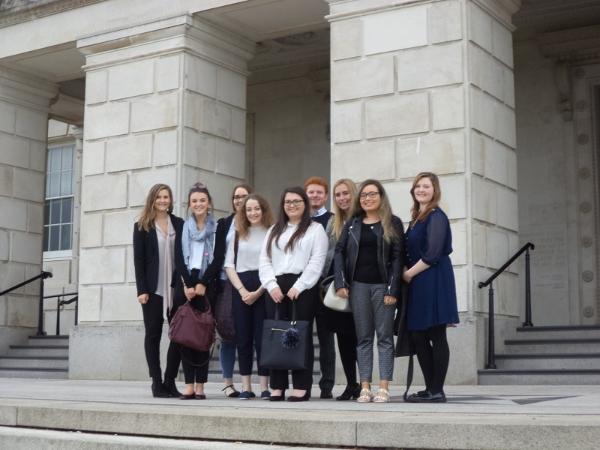 I've gained a real insight into the media industry via meeting successful journalists. Joining The Edit has helped expand my skills, improve my confidence and really added to my CV. Orla Traynor
English and History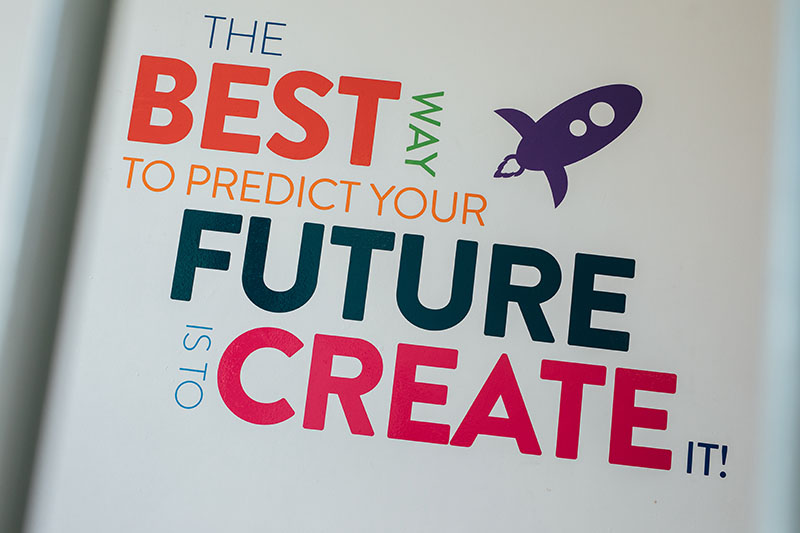 PROFESSIONAL DEVELOPMENT OPPORTUNITIES
Examples of Queen's Career Development opportunities include:
MyFuture – a career management system that allows you to search jobs and book events or an appointment with one of our Career Consultants.
Development Weeks – three weeks within the academic year to participate in activities, both studies-related and extracurricular, accredited by Degree Plus. This space allows you to enhance your student experience by delivering to peers and participating in cross-discipline and inter-faculty activities.
Get Employment Ready Award – Learn how to express your skills and qualities to employers on paper, online and in person.
MEDIA Programme – spend one year learning about different aspects of the media sector and working on The Edit publication.
Workplace Study Tours
Insight into Management
City Scholarship programme


Read more
Read less
---
QUEEN'S STUDENTS ABROAD
Broaden your horizons and enrich your university experience
This practical industry or sector experience can be a fantastic learning opportunity and prove invaluable in launching your graduate career. Every year we welcome overseas students to Queen's through our Erasmus and Study Abroad schemes, whilst our students travel to our overseas partners.
See our Global Opportunities page for more details.
---
Considering Studying Abroad?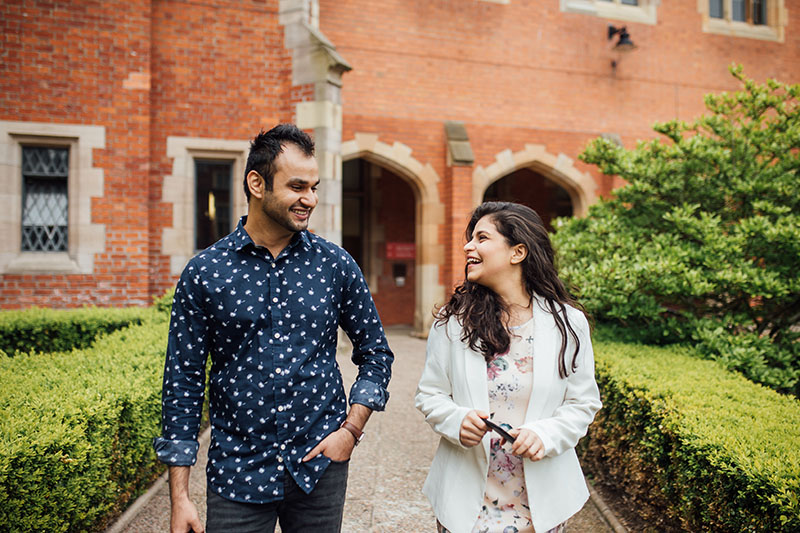 ENTERPRISE AND ENTREPRENEURSHIP
We're proud to say our graduates play a leading role in the senior management of 80 of Northern Ireland's top companies.
We prize entrepreneurship and academic ability. We also work with the team of enterprise advisors in the Students' Union who are there to support students in starting businesses, through free advice, incubation space, enterprise programmes and competitions.
See how Enterprise SU can help you get your business started.
---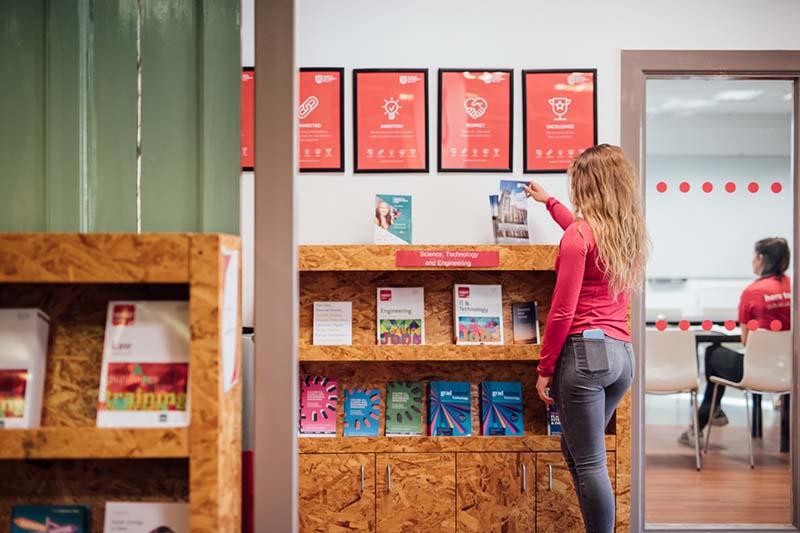 CONNECTING YOU WITH EMPLOYERS
Many employers hire graduates that they already know, so you'll reap the rewards of our industry links.
Employers attend on campus at regular intervals for Careers Fairs, Employer Panels and other skill development sessions, supporting early student engagement. Our placement and internship programmes also offer insight into how businesses operate, preparing you for the world of work.
Queen's is working in partnership with local, national and global industries.
Strategic corporate partners include:
Seagate
Bombardier
Petronas
Infosys
Almac Group
Strong engagement with local companies including:
Moy Park
Randox Laboratories
TG Eakin Ltd.
Macrete Ltd.
Andor Technology plc
Wrightbus Ltd.
Read more
Read less
---
See how you can benefit from these opportunities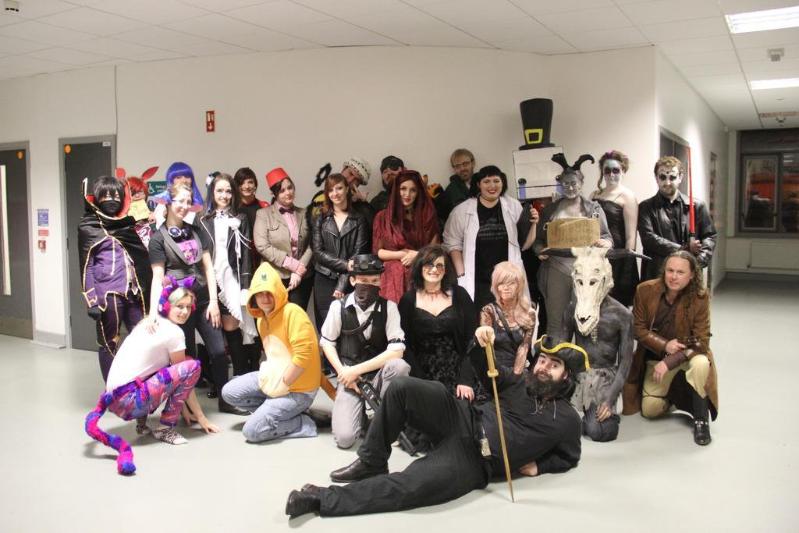 CLUBS AND SOCIETIES
From Queen's Radio to Quidditch, Dance to Dragonslayers- there is a society to suit everyone at Queen's.
We have over 200 student societies organised by and for students and if there's nothing you fancy you can always start up your own!
Hone your talents, meet like-minded people and develop skills to impress employers by joining a club or society. You can even get credit towards a Degree Plus accreditation if you help out with the management of a club or society.
Take a look at the range of Clubs and Societies on offer at Queen's.
---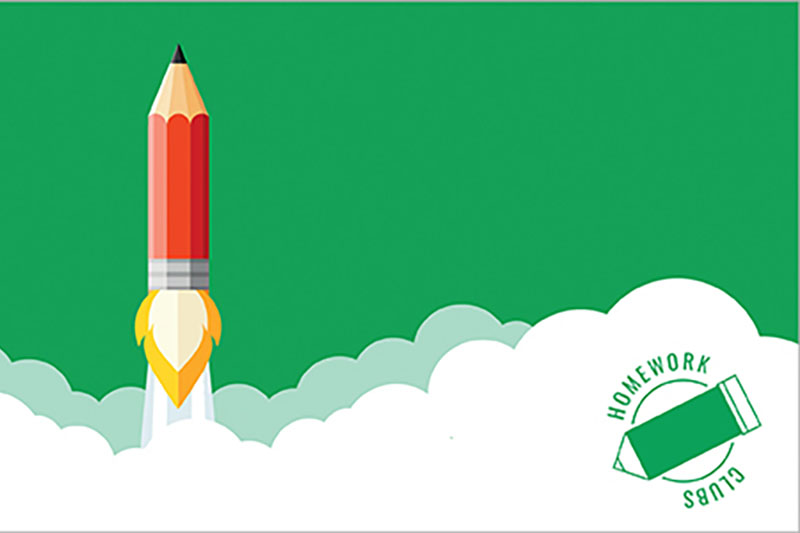 VOLUNTEERING OPPORTUNITIES
See how you can make a massive difference to people's lives, the community, or the environment.
Volunteering will help you meet new friends, have loads of fun, boost your CV and get a well-earned break from your university work. You can also get it formally accredited by earning Degree Plus credits while volunteering.
Whatever you're passionate about, there's a volunteering opportunity that's right for you.
Take a look at what's on offer on our Volunteering page.
---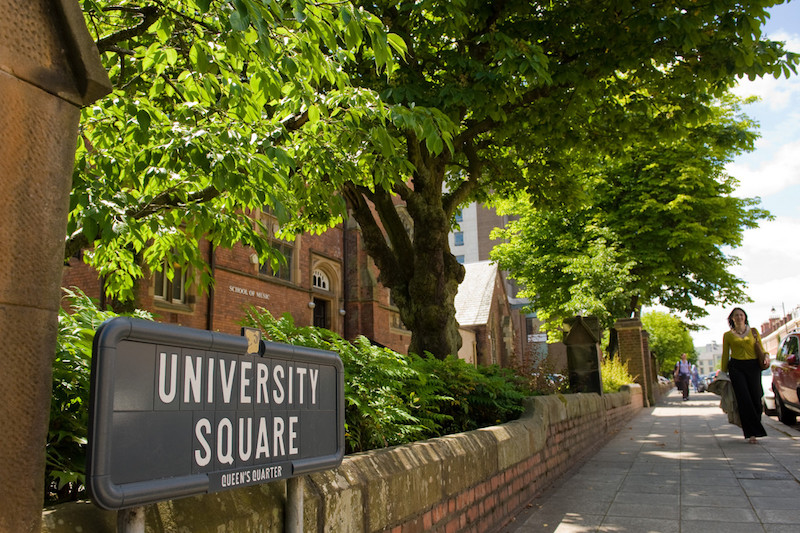 ALUMNI
Follow in the footsteps of success
As the UK's 9th oldest University, our history is rich with brilliant leaders, inspiring thinkers and incredible achievers who have been shaping a better world since 1845.
Read more about our high-achieving graduates on our Alumni page.
---