My Internship with Funds-Axis
Jia Xin shares her experience in doing an internship with a regulatory technology company, and how she found working in an office environment for the first time.

Funds-Axis are a RegTECH (Regulatory Technology) company, with a unique combination of regulatory expertise and best-of-breed technology. They take the complex challenges with risk, compliance and regulatory reporting and make them very simple.
I got a summer internship in late July with Funds-Axis so I have been very much occupied with full-time work for the past 2 months. However I have had one of the best experiences trying out different things and learning new things at the same time.
Initially I did a lot of data entry – which can be quite boring and tedious – but I was not choosy in what I am doing. During my first week I uploaded investment rules to the website. Then I was able to get into the substance in my next two weeks. I had to look up different investment laws from different jurisdictions (for example, Ireland and Luxembourg) and write short articles about them based on my understanding. I was also told to extract regulatory texts from the EU Law directive to be included in the portal.
Working for the Global Disclosures Team
I started working with the Global Disclosures Team during my 6th week onwards. For a couple of days I was repairing and sourcing broken links that were taken from the portal. To support the team in the Global Disclosures project I compiled URLs and webpages of regulators, third party associations and law firms from the jurisdictions of all the countries. It was a lot of hard work in terms of the amount of content I had to look through and filter but I enjoyed what I was doing.
During my last week in Funds-Axis I got to learn HTML code when I was asked to fix formatting errors in the Global Exchanges portal. In my limited amount of time I also uploaded two market reviews to the portal – I got to put my new HTML coding skills to good use when doing that!
Free time
During my free time at work I familiarised myself with investment rules and got to drill down to the substance that I was not able to access during my work. I have to admit that investment rules are not my number one interest but instead of shying away, I chose to take the opportunity to learn as much as I could as I know that the more knowledgeable I get, the more benefits I am going to get in the future.
This is also my first time working full-time in an office environment, and I could not be more grateful to be given this opportunity as I know many students might not have the chance for that experience after they have completed their first year of studies. Initially I was reluctant about taking the position as I know many companies will only hire interns who have at least completed their second year. However when I was told that I had passed the interview stage, I was happy that I applied for it because you never know what could happen if you never try.
During my internship I was able to come across 'Applied Law' as the company incorporates investment laws from different jurisdictions, write them in a way that is easier for non-legal persons to understand and upload them in their website so that their clients are able to view, understand and comply them without too much difficulty. I'd have to say this internship makes me appreciate the course I am doing even more. It was not surprising when I found out that a number of my colleagues at Funds-Axis were law graduates.
Go for it!
My advice to students who are opting for an internship: Don't hesitate and hold back – go for it. Find your own space and don't worry too much if the path you have chosen is significantly different from your peers. There are many ways to stand out amongst the crowd and find your own way!
Discover Law at Queen's or read about Shreya's internship with Santander.
Jia Xin Chang

LLB Law| 2nd year |Malaysia

I'm a 20-year-old Law student from Malaysia with a weird accent. I'm occasionally talkative, however I'm a natural introvert. I'm a lone ranger who enjoys her solitude and calmness, but I'm not anti-social. I'm a music lover and I play the piano, and constantly regret not picking up a second instrument when I was younger. I love singing but I'm not vocally trained. I don't listen to any other music except rock - the heavier the better! Sometimes called weird by my friends, but I prefer to think of myself as unique. I have had an immense passion for writing ever since I was very young, and I write in both English and Chinese. I was the editor of my school bulletin and a student journalist during my high school days. I'm now a casual blogger and I enjoy my job (despite suffering from writer's block all the time). Welcome to my space.

‌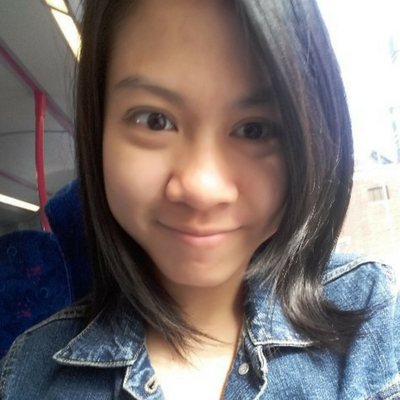 Jia Xin Chang
Guest Blogger