Why it's time to get excited about Queen's Knowledge Transfer Partnerships
ICYDK, Queen's is the top university in the UK for KTPs having managed around 350 projects and with 420 graduates employed after taking part. Here's your at-a-glance guide to the programme.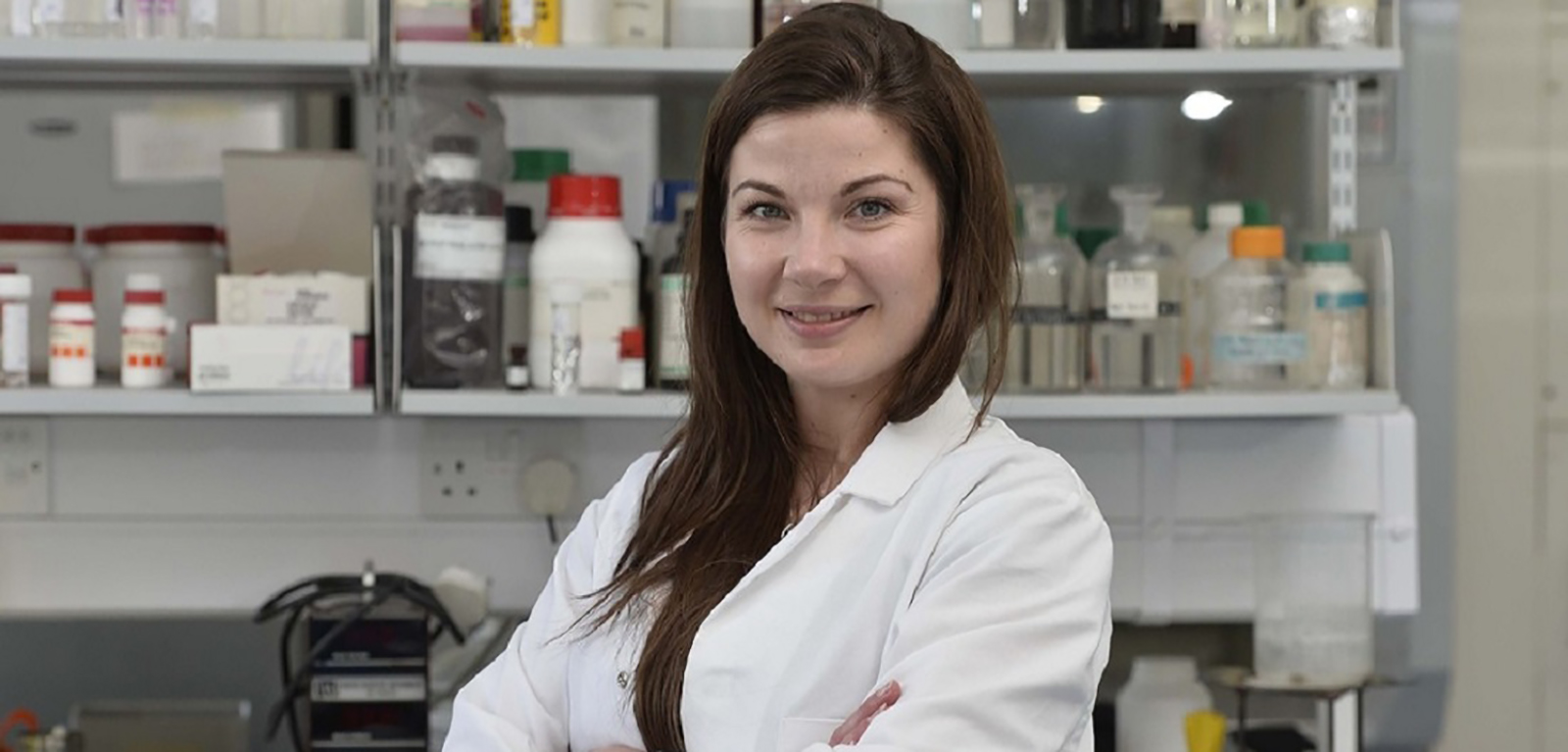 What is a KTP?
It's a collaboration between academic institutions, the business world and graduates (known as associates). The programme enables small to medium businesses (SMEs) to access the university's skills and expertise to increase competitiveness, productivity and profitability. The programme also provides vital industry links for the university, and opens up career opportunities for our graduates.
How can a KTP help me?
Through the KTP programme at Queen's, we're creating jobs for our graduates. Since 1993, we've help 400 graduates forge a career through a KTP, created 700 industry jobs and generated millions in profits for the NI economy. Around 60% of associates are offered a permanent role after completion of their project (Invest NI).
What kind of companies get involved?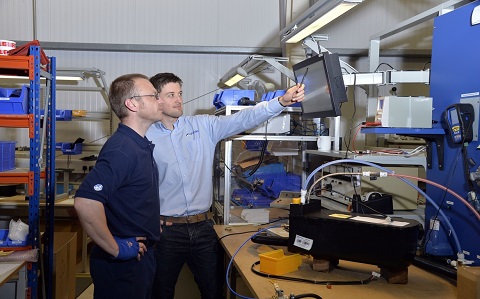 Here is just a snapshot of some of our recent KTP success stories.
A project with the concrete manufacturing company Bullivant Tarranto was named UK's best KTP in 2013. The project aimed to reduce energy costs and environmental impact and drive forward innovation in the construction industry.
Research at the School of Civil Engineering led to a partnerships with concrete manufacturers Macrete Ireland. The school's work with the company led to the development of the unique 'flat pack' FlexiArch bridge.
A successful KTP is allowing Cirdan Imaging to accelerate processes in cancer diagnosis, using advanced imaging systems to differentiate between normal and abnormal cells.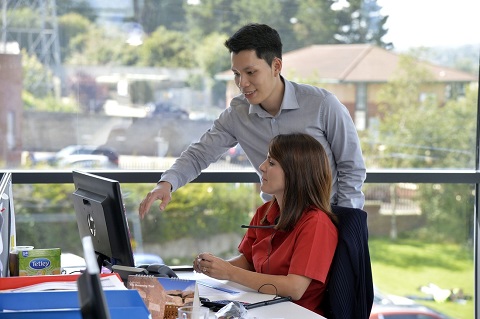 A collaboration with Autoline Insurance has allowed the company to develop the use of data analysis technology. This technology helps to give motor insurance underwriters a clearer driver risk profile.
Through a KTP, specialist engineering company Munster Simms has been able to set up an in-house electronics and software capability.
What do our graduates say?
Matthew Tanswell, MEng in Urban and Rural Design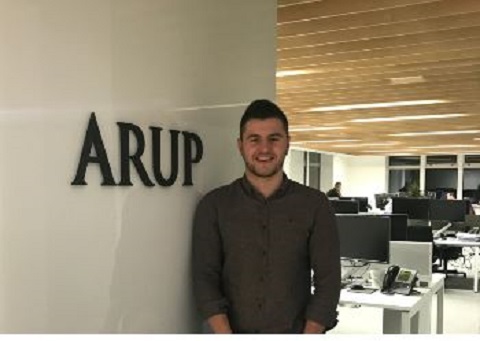 Matthew is currently working for ARUP, a global independent firm of designers, planners, engineers and consultants.
"The support and belief afforded to me from my university lecturers played a fundamental role in my decision to continue at Queen's University Belfast pursuing the KTP route. The KTP program allows you to gain experience and skills from leaders in your field of work. The program itself opens up a wealth of opportunities which would not be available in a typical graduate job.
I would highly recommend the KTP programme because it can further your career, your prospects and it allows you to take on new challenges that you would not get in a normal graduate role."
Agnieszka Czerwiec, PhD Raman spectroscopy and imaging systems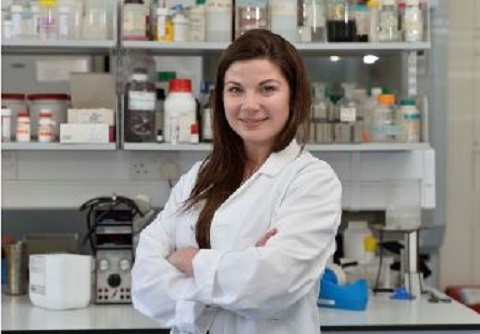 Agnieszka worked on a KTP with Cirdan Imaging and Queen's to develop advanced imaging systems that will differentiate between normal and abnormal cells – ultimately speeding up cancer diagnosis.
"The problem we're trying to solve is very challenging and we have to look at it from different angles at the same time. I've been given a unique opportunity to work on something of enormous interest to me. Working with (supervisor) Dr John Nelson and Hugh Cormican (Cirdan founder) is an honour – John for his research and Hugh because he is such a successful businessman. I have deep respect for both of them."
Gavin Fenton, MEng Computer Science
Gavin is working for Intelligent Environments, an international provider of mobile and online solutions.
"The major benefit is the focus on personal development, through both the time allowed for working on new skills and the resources given. There is no way I would have been able to develop my own skills and get the same level of experience in a generic graduate position. I have been able to get experience with cutting edge tools and technologies, had formal training in project management in a highly regarded management college and work on a truly meaningful project.
I would recommend the KTP program to anyone who wants to progress fast in their career as a KTP gives you the right level of challenge, responsibility, reward and room for personal development that you need to get ahead in any field."
More KTP success stories
What does industry say?

"Northern Ireland truly excels in terms of the use and performance of our KTP programme. We outperform other regions in the UK in terms of delivery of projects and we've approximately 60 live KTP projects currently. That is over 8% of the UK total. It is a phenomenon that is very successful within Northern Ireland. In fact, Queen's is ranked number one in terms of the number of live projects."
Dr Vicky Kell, Director of Innovation, Research & Development, Invest NI
"Unitrunk has had a massive benefit from the KTP programme at Queen's. It gives the company an opportunity to move slightly outside its comfort zone and see the processes and improvements that maybe they are unaware of. The university has the experience when it comes to innovations and what cutting-edge technologies are out there. They can help the company apply them actually in the real world."
Graham Milligan, Unitrunk Ltd
Discover more about our KTP Programme
Images Daniel Smyth/Queen's University Belfast; KTPjobsni.com; Northern Ireland Tourist Board and Visit Belfast