Top Tips to Bag that Summer Internship
It's the time of year to begin applying to Summer Internships. Accounting student Suzanne has some top tips on how to apply, prepare and get the spot!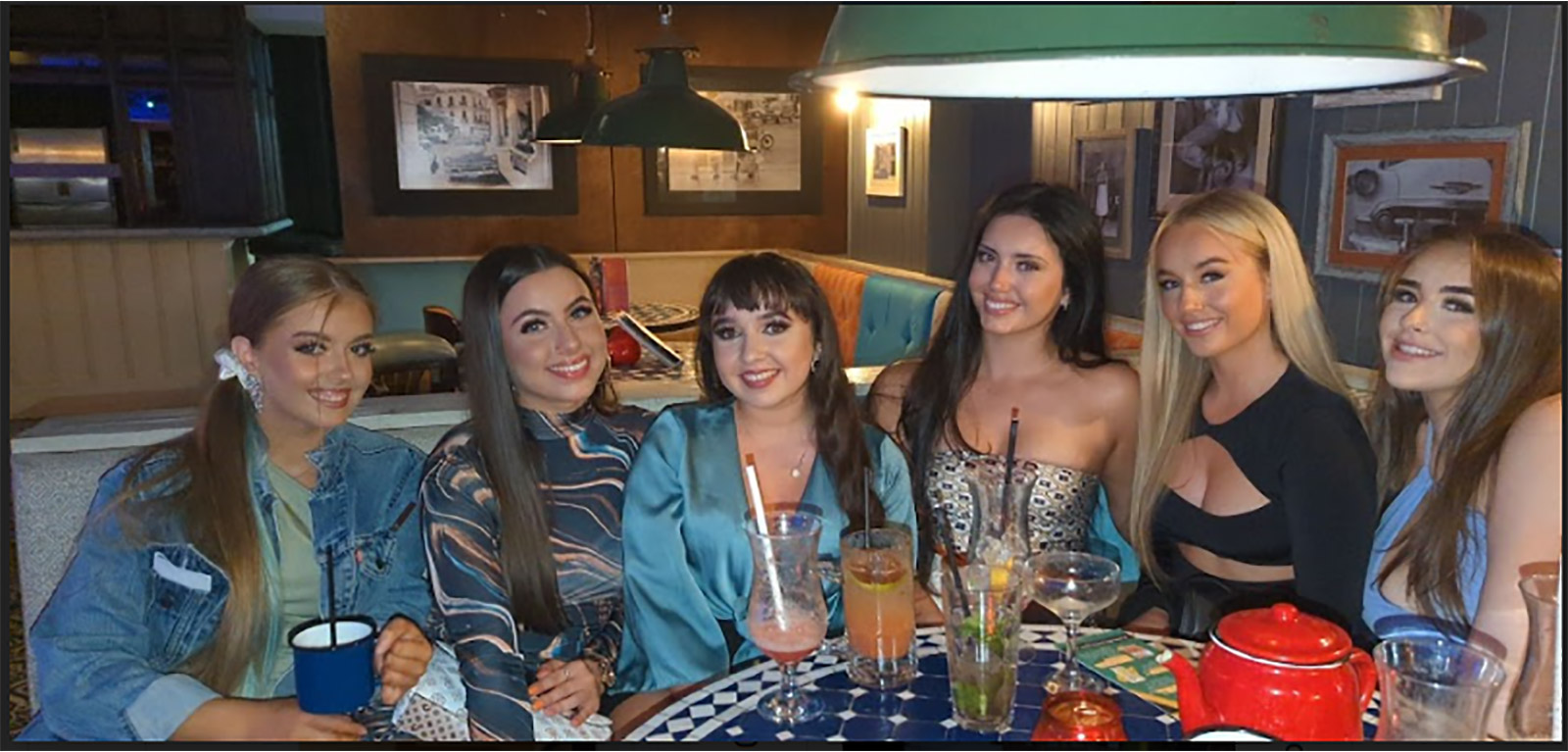 Many companies in Belfast and around Northern Ireland usually start to post and advertise their Summer Internships around now which provides students with great opportunities to learn or perhaps result in a graduate job.
Where can I find an internship?
There are many ways of finding what internships are available. A useful app to have is the 'Simplicity App' which advertises placements and internships. This app allows you to apply directly to these internships, although you can also apply through the company websites as well.

Tip: Make sure you research the Company and the different roles available before applying as there can be various departments to intern in e.g., audit and tax are very different roles.
The social media accounts of companies are also a very handy way to see what you could be doing on the programme and provide excellent networking opportunities before beginning your internship.
Another way to see what opportunities are out there is to come along and attend the Queen's Careers Fair which takes place every February in the Mandela Hall and the Whitla Hall.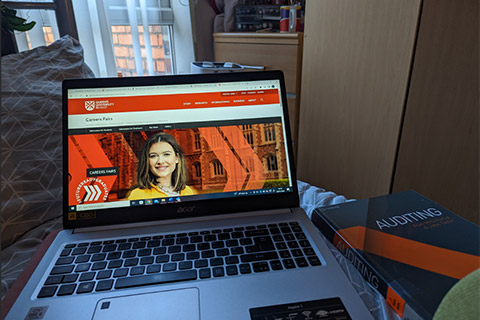 There's also an internships and Go Global Showcase each February which highlights a number of funded summer internships available for students.
Tip: You must register for these events to reserve a space, so register early.
How do I apply?
Most internship applications involve completing a form to list your skills and experiences. These forms can be accessed from company websites or social media. Whilst some can be time consuming, they are good ways to review your CV and reflect on what tools you have and what you could be doing better. It's good to save a copy of the details as you might be able to re-use them in another application.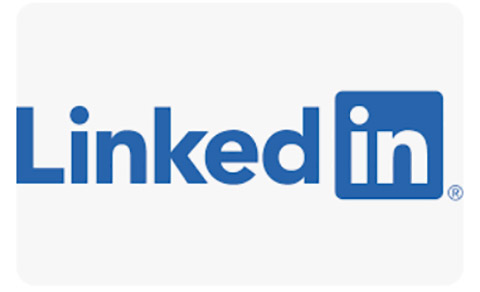 Tip: Linkedin is a great networking app that allows you to see what kind of skills may be useful to have going forward or perhaps act as goals for you to complete when doing the internship.
Some companies like EY and PWC have a cognitive test as part of their application process as well as a form and interview. GmcG in Belfast also included a group exercise instead of these tests. Although most internship applications usually include a form and an interview only.

How can I do a good interview?
Interviews can be very daunting, especially if you are new to them. My main tip is to appear confident even though you may be nervous. Most interviews are back to being in-person, which usually take place in the company's office. The dress code is usually business casual and I often found looking at the Company's Instagram page as a good place to see what business casual outfits people wear.
Tip: Prior to the interview make sure you find where the interview is taking place, how you're going to get there and that you arrive around 10 minutes early.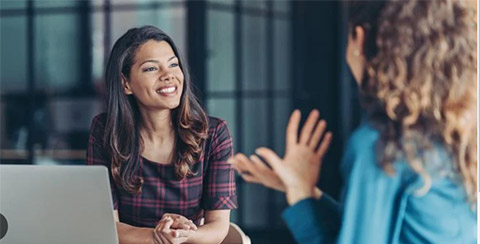 The interview questions typically consist of what skills you can apply to general work situations, how you've handled a problem in the past and any hobbies you have outside work or uni.
How can I stand out in a group exercise?
Group exercises don't happen for all internship applications, however, I did encounter them in my application for GmcG accountants in Belfast. Six of us sat around a table and were provided with a problem to solve in the space of 40 minutes. Don't worry if the answer isn't obvious because typically the people assessing you are looking at how you work in a team, how you problem solve and the thought process behind your conclusion.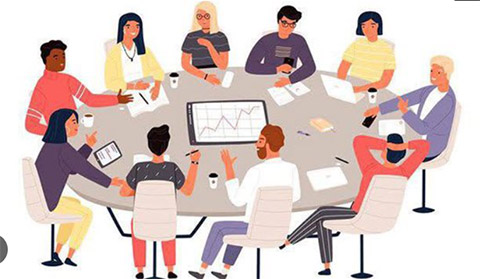 Tip: Group exercises can be very intimidating because you're working with strangers. However, I would say to make sure to voice your thoughts but also encourage others to share their views if they are a little shy.
Any other tips?
In my experience, don't be afraid to try new things and meet new people. Often in these internships everyone is in the same boat and extremely nervous at the beginning. Highlighting your previous experiences and what skills you have learnt from them will make you stand out a mile. Appearing confident but not cocky is also a plus.
Tip: Apply to internships that you think will benefit your future career path but also look like they could be a lot of fun.
Tell me about your experience
In my first and second year at Queen's I applied to as many Summer Internships as I could. I was successful with my KPMG application in first year and was invited back to complete another Summer Internship after second year.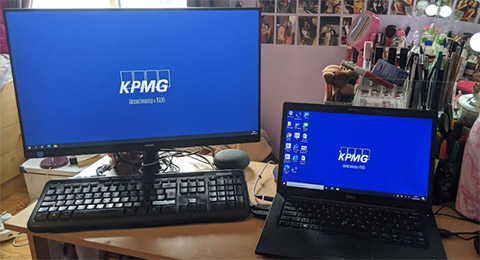 KPMG Belfast was an amazing experience where I met friends for life. I was placed in their Audit department where we were given some client work and as a group, presented our work on an audit case.
KPMG also sent all the interns on multiple trips to Dublin for training which was a good opportunity to network with people all over Ireland.
What did you gain from it?
As a result of this internship, I was offered the opportunity to begin my professional career after graduation or to continue with further education in the form of a funded master's degree and a training contract. I chose the masters route and I'm looking forward to future opportunities with KPMG.
Last Summer I also completed a four-week internship with GmcG in Belfast, who gave me an insight into their tax, audit, accounts, and forensic accounting departments. Everyone was really welcoming and always ready to lend a hand if you were stuck. The forensic department was fascinating, and I learned lots that we don't cover in uni.
Overall, applying for a Summer Internship is great experience and even if you don't get it first time round, don't be afraid to try again.
Find out more
Careers, Employability and Skills at Queen's
More blogs about Studying and Courses at Queen's
Suzanne Mooney

Accounting | Undergraduate Student | Northern Ireland

I'm a 21-year-old from Dungiven, a small town just outside Derry. I'm in my final year of Accounting at Queen's. I'm also a student ambassador as well as a member of the Accounting Society Committee and Student Voice. When I'm not in uni I love to play Squash at the PEC, go to the cinema, and go out with my friends.