How I started my business while studying
Claire tells us about the businesses she runs, how she manages her work/life balance and what she's learned from the experience. She also gives great advice on where you can find support for your next business at Queen's.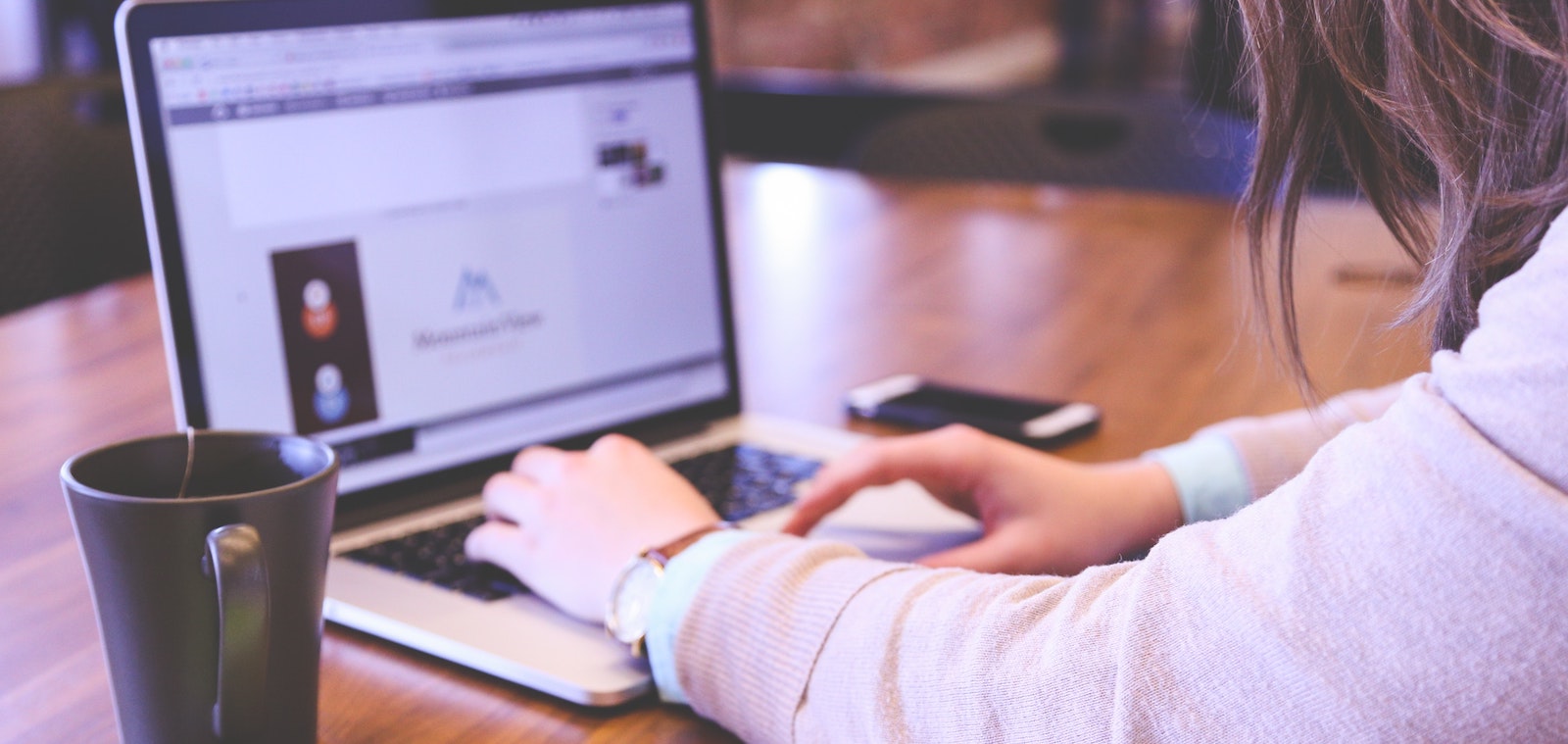 I started studying for a degree in Business Management at Queen's in 2019. I also started my first business in this year, driven by my passion for business and my keen interest in entrepreneurship, along with the wide range of opportunities and support offered by Queen's.
I'm now in my third year at Queen's and I run four businesses, a beauty-based business 'Liberal Beauty', a phone and watch accessory brand 'Cell Stop', a digital design business and drop shipping business, all alongside my studies. I am an active advocate for all things entrepreneurial at the university.
How I get the right work/study/life balance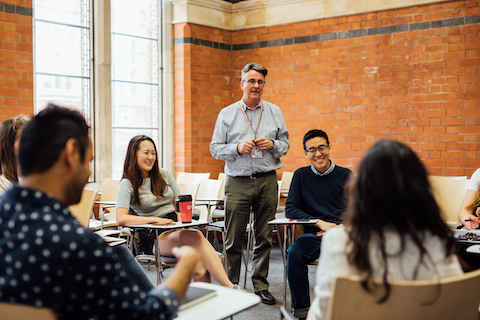 Running a business while trying to balance studying, attending lectures, and socialising may sound like a stressful nightmare, but my experience has been the total opposite. Running a business has been a dream compared to my previous life of juggling different part-time jobs. I have found that I can fit my business tasks around lectures and university commitments. When a last-minute social opportunity arises, I'm almost always able to put a pause on business activities for the evening which has certainly been a great benefit to my social life.
As my own boss, I never have to ask for time off for deadlines; I don't have to run off to a part time job after a long day of studying and during exam time. With some prior planning, I can temporarily decrease my workload and take a step back from my businesses to focus on my university work. My work-life balance is great!
In my day-to-day life, I fit in my business tasks of packing orders, updating my website, or running to the post office in those little pockets of time between lectures where I had previously been more unproductive by tucking into a chocolate muffin at the Junction Café or aimlessly running around campus waiting for my next class to begin. These small sacrifices have allowed me to build successful businesses while reaping the benefits of self-employment and enjoying my university experience.
Find support and opportunities from Queen's and the SU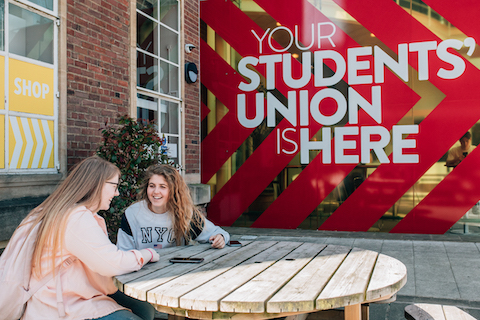 One thing that pushed me to start my own business in first year was the fact that the university and students' union really encourage and support budding entrepreneurs. The range of opportunities available are excellent, and I believe every student with a passion for business should take advantage of them.
Enterprise SU is there to help and support all students no matter what stage they are at with their business. They offer a wide range of programmes including 'Dragons' Den' where students can present their ideas and win a share of £20,000 of funding. There is also the 'Make It Happen Fund' where students can receive £1,000 in funding to get their business off the ground. They also offer students free office space for a year in 'The Hatch' and business one-to-one sessions with expert advice.
In my first year of university, I applied for the 'Innovateher' programme, which I would recommend to any entrepreneurial women looking for support and insight into the world of business. I am currently putting together an application to Enterprise SU's 'Make It Happen Fund' to receive some extra funding for a new business idea.
The opportunities and funding are there and available for the taking – there really is no better opportunity to start your own business.
What I've gained from being an entrepreneur at uni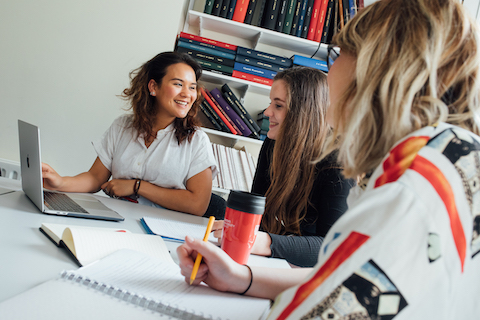 Starting my own businesses while studying obviously had monetary benefits. However, there were even greater rewards in the form of flexibility with my time, being my own boss, and developing skills by running every aspect of a business. This has given me incredible and unique skills to add to my CV and this has resulted in me being offered a range of great employment and placement opportunities (and I haven't even graduated yet!).
The communication, time management and problem-solving skills I developed have been of significant use during the group work aspect of my business management degree. I even found that, while searching for a placement, running my own businesses was the hot topic of all my interviews. Starting my own businesses set me apart from other applicants and was a major factor in me receiving offers from all the companies I interviewed for.
Want to launch your business? Now's your chance!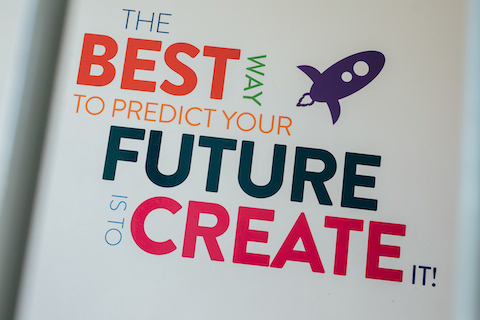 Do you have a business idea you want to explore, or do you want to take your established to the next level? I recommend you go for it and apply for the range of great support and programmes offered at Queen's. In addition to the possibility of replacing a part-time job and increase the flexibility around your studies, the experience could help develop your skills, improve your employability or even turn into your full-time job after graduation. What have you got to lose?
Claire Ford

Business Management with Placement Year | Undergraduate Student | Belfast, UK

I'm a 21-year-old based in Belfast. I have always had a passion for business and entrepreneurship which led me to business management at Queen's University. Alongside my studies I am an entrepreneur, content creator and blogger.
Find out more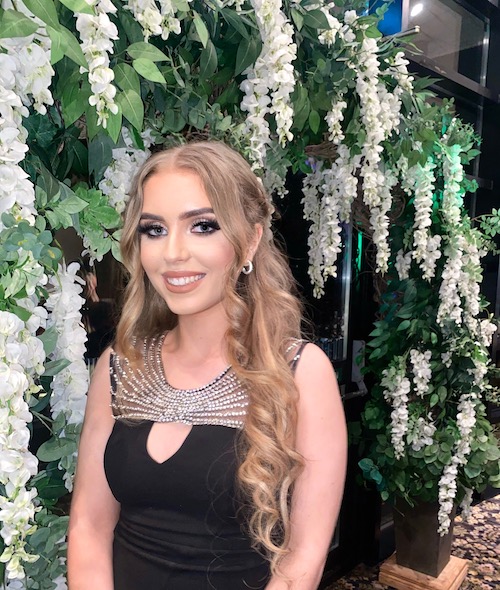 Claire Ford, Business Management BSc
Belfast, United Kingdom