Open Day: 5 Places to Check Out in Belfast While You're Here
If you're coming to the Open Day then let's hope you've got an hour or two to spare before heading home as there's a load to do in Belfast. Here's 5 things to check out while you're here.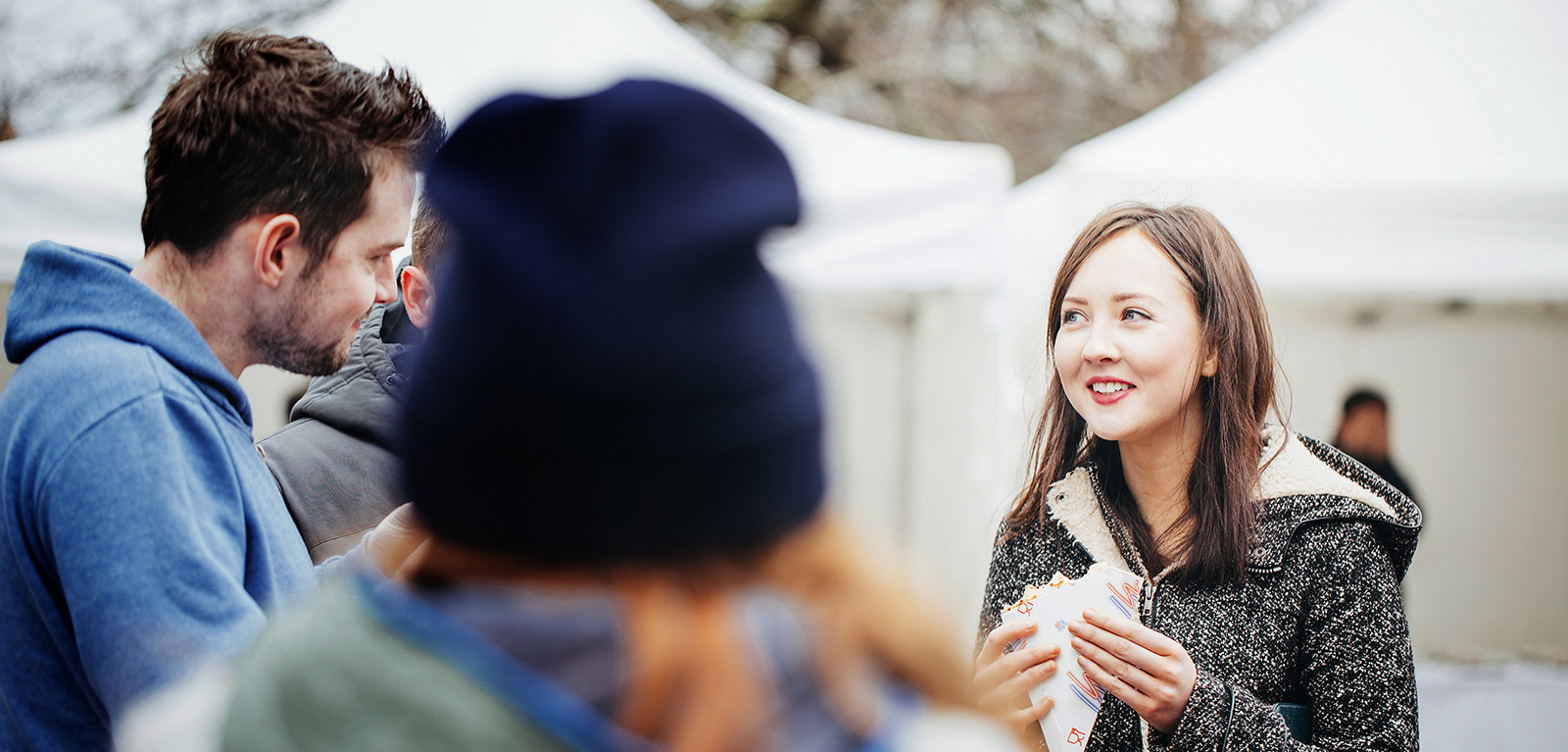 1.Botanic Gardens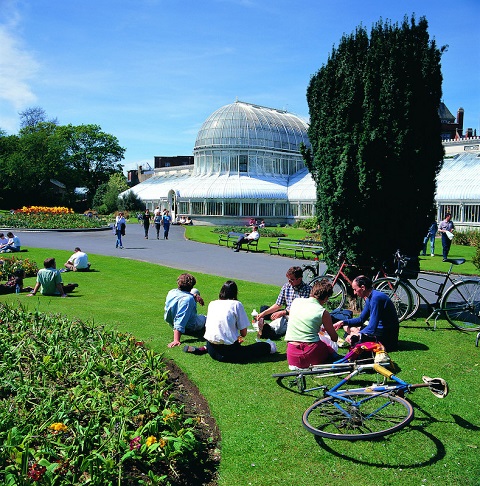 Just next to the main campus is Botanic Gardens - a 28-acre green space perfect for relaxing in if you've got a bit of time. Here you can experience the proper life of a Queen's student and chill out on the grass. In the summer, this is the perfect revision spot - especially if the ice cream van is around! In Botanic Gardens you'll also find The Palmhouse and The Tropical Ravine House - two huge glasshouses with a whole host of tropical plants. If you've ever watched spooky crime drama The Fall (the one with Jamie Dornan and Gillian Anderson) then this was partly filmed here.
2.Ulster Museum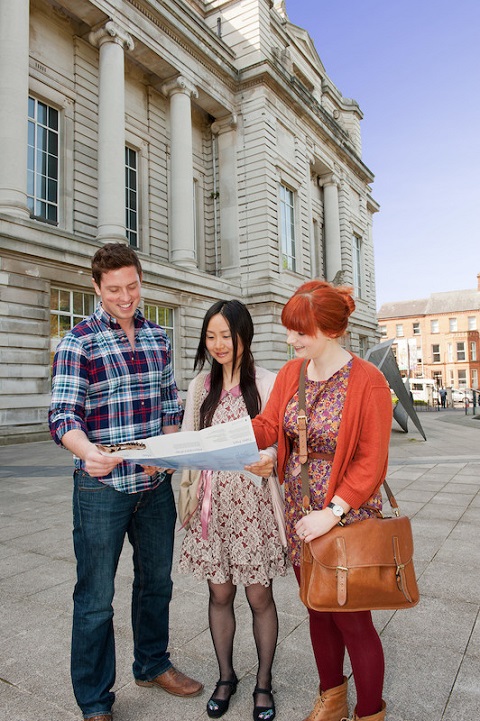 If it's a bit wet, and to be honest, Belfast can be at times, then escape from Botanic Gardens and head to the nearby Ulster Museum. Here you'll find a load of history on Northern Ireland. If like me, you're not too much of a history fan and instead are a Game or Thrones boffin, then there is a 77m long Bayeux style tapestry charting every twist and turn of the GoT series so far. Be careful though – the tapestry could easily be a spoiler for those of you who aren't up to date. I'm still traumatised after someone spoilt the brutal Red Wedding on me!
3.Botanic Avenue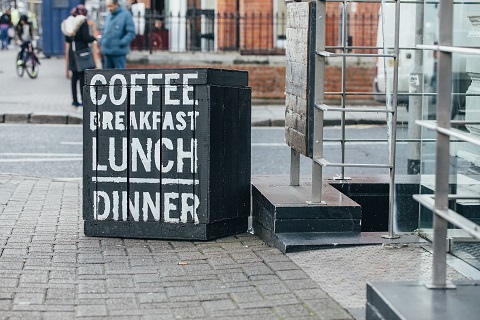 If you regularly read my blogs then you'll know I'm a bit obsessed with food and therefore obsessed with all the foodie outlets on Botanic Avenue. There really is every cuisine imaginable on this street: Northern Irish, Japanese, Chinese, Mexican, Thai, French, Danish, Italian and even North East England in the form of Greggs! This street is also one of the areas where you can get a lot of student housing for second year onwards. It's so handy as it really is on the doorstep of Queen's.
4.Crown Bar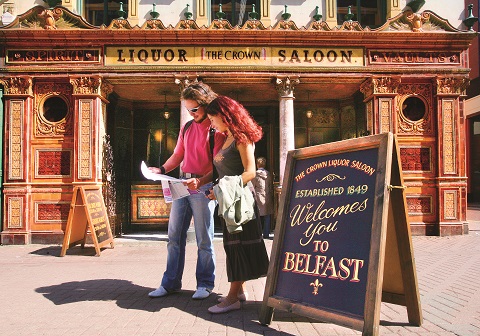 Want to head into the city? The Crown Bar is a good watering hole for you! It's one of Northern Ireland's best known pubs and dates back to 1826. It's definitely worth a visit and if you or your parents are Guinness fans, (I'm not personally!) then I'm assured that the black stuff tastes amazing here! It's also just across the road from the Europa Bus Centre making it super easy to get back to the airport at the end of the day.
5.Victoria Square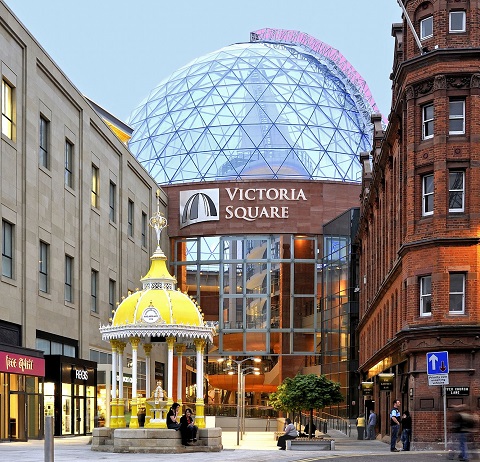 Shoppers, roll up! Belfast is perfect for all shopaholics with all the big brands and more niche independent stores too. Just head into the city and wander through the streets, not forgetting the two main shopping centres - Castle Court and Victoria Square. Or just find yourself a café and put your feet up – Open Days are long days!
Register for Open Day
Peter Moor

English with Linguistics | 2nd year | Huddersfield, England

I am 19 year old Yorkshire lad, born and bred but now studying English with Linguistics at Queen's. I decided to come to over to Northern Ireland after many holidays visiting family across the country. I am part of the university politics society and the debating society. This semester I'm also doing a French language course - wish me luck! I'm a keen swimmer which is certainly needed when this country has so much good food to offer!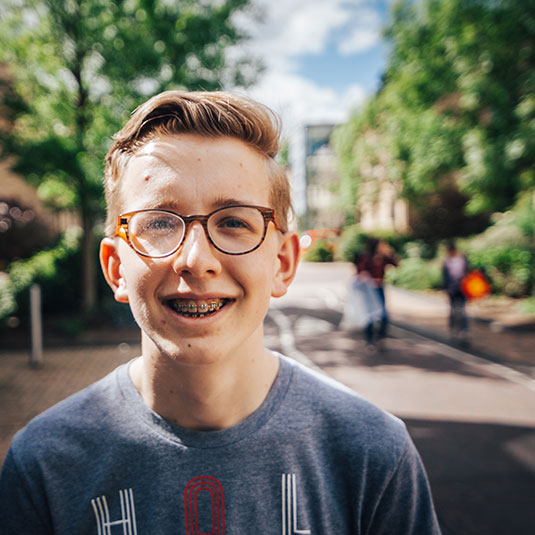 Peter Moor
Student blogger, BA English and Linguistics