Six things to do on a day trip to Dublin
The Irish capital is less than two hours by train and costs as little as a tenner return, so it's well worth a day trip, says undergraduate Peter Moor, from Huddersfield, England.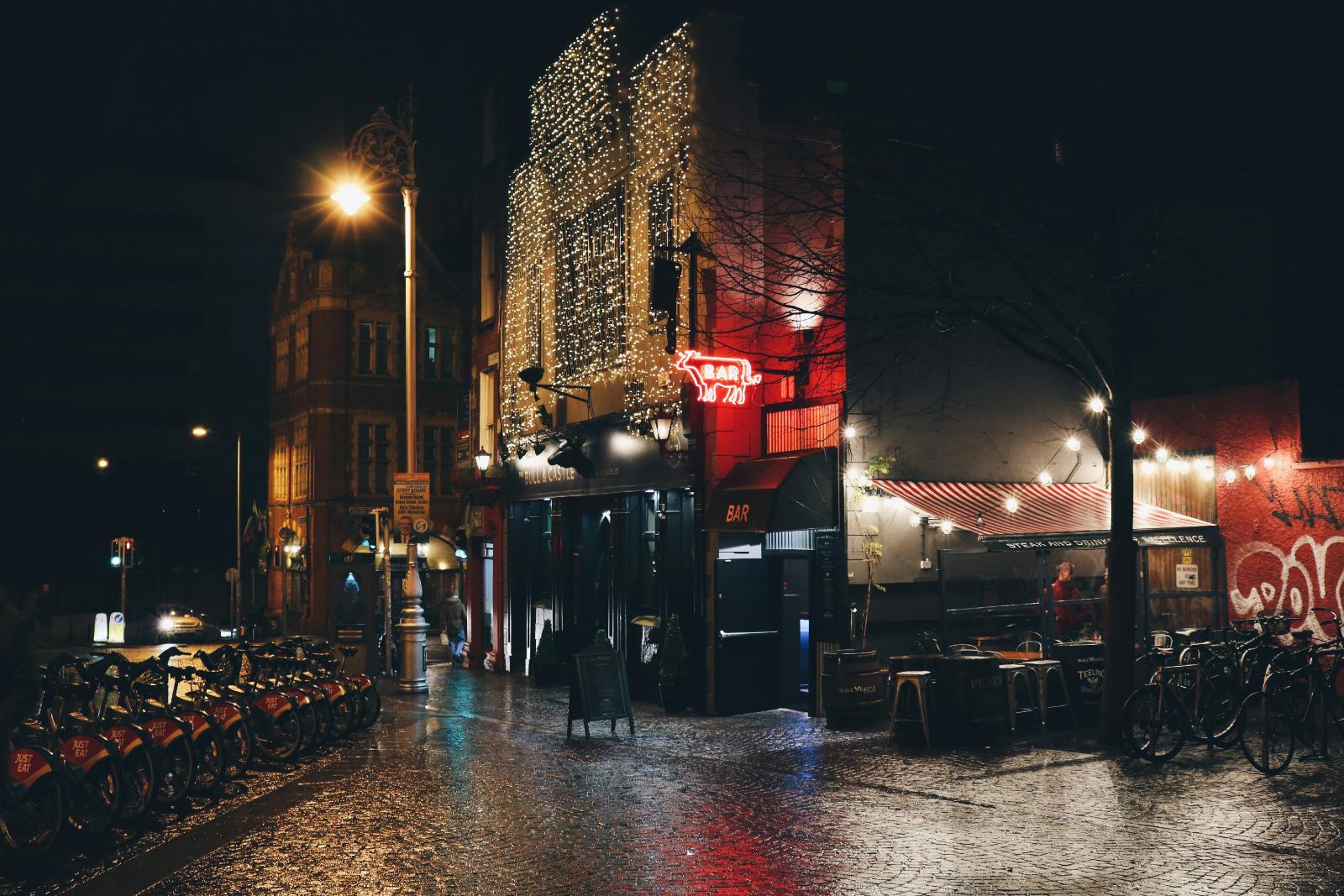 #1.Refuel with a sweet treat

As soon as you get off the train, head straight towards O'Connell Street. Before you get there, nip into Ann's Bakery to energise yourself for a day wandering around the city. I can certainly recommend their huge slices of apple pie – so tasty they alone are worth the train ride!
#2. Hit Up Penneys (Primark)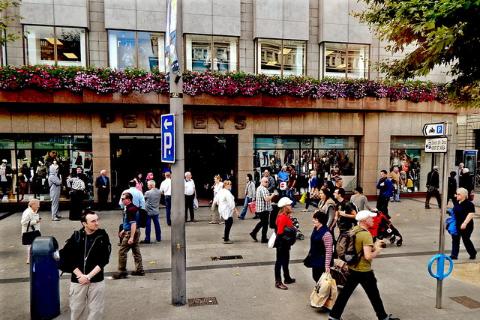 If you're anything of a stingy shopaholic who doesn't really put their hands in their pockets, then you are probably a Primark worshipper. I will admit the Belfast Primark isn't great (don't get me started on how it's pronounced over here - Prymark/Premark?) but Primark's Southern Irish sister Penneys is the stingy shoppers paradise over three floors.
#3. Cross the Halfpenny Bridge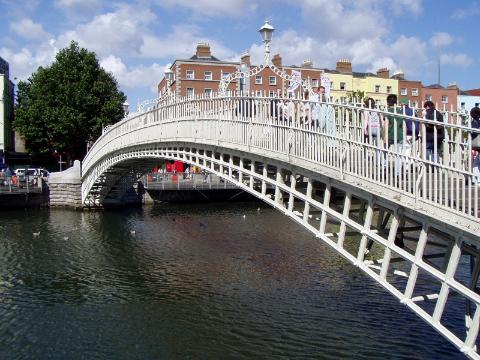 Once you come out with bags full of bargains then it's time to cross the famous River Liffey over the Halfpenny Bridge. This will bring you to the bustling Temple Bar area. Amongst the buzzing atmosphere, you're bound to find some hen and stag dos staggering around, hungover from the night before. However tempting these hoards of foodie places look on Temple Bar, they'll charge you an arm and a leg so I'd recommend sneaking into the side streets to grab some lunch if you're not too full from your excursion to Ann's Bakery.
#4. Check Out TCD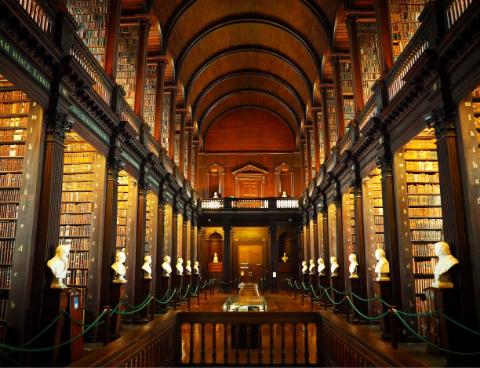 Serious Potter vibes at the Books of Kells!
After lunch, why not head to arguably the second best uni on the island, Trinity College Dublin, the home of the ancient Book of Kells – a manuscript of part of the Bible from the 9th century. You do have to pay around 11 euro, but it's definitely worth your while. It's just like Madam Pince's library from Harry Potter with ladders up against the shelves although they don't move by the power of magic and there is no restricted section (not that I know of!). (Pst! If you're a fan of this sort of building, then have sneak peek in the Graduate School back at Queen's - I'm not an architecture buff but the Graduate School could persuade anyone!)
#5. Indulge in some retail therapy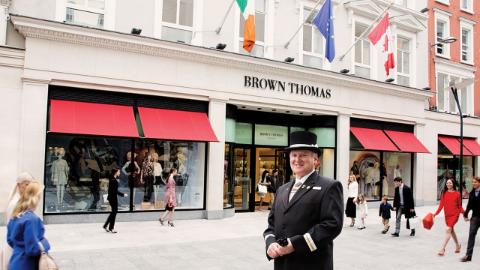 Warning: your student budget might not stretch to Brown Thomas!
#6. Sample the Black stuff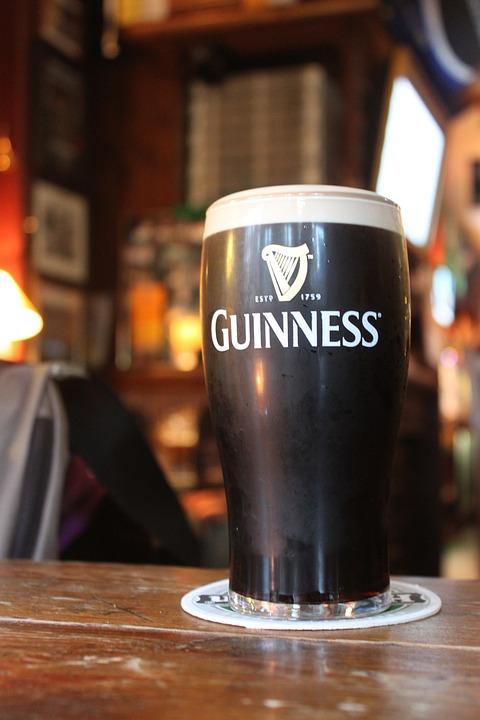 If you're sick of traipsing round the city with all your shopping (you really should have brought a bag carrier!), then why not find a traditional Irish pub. It would be wrong to go to Dublin and not indulge yourself with a pint of Guinness or two (or three!). People say you will never have a Guinness that's as good as a Dublin Guinness. Apparently, the sacred Tayto crisp also tastes even better in the South!
Peter Moor

English with Linguistics | 2nd year | Huddersfield, England

I am 19 year old Yorkshire lad, born and bred but now studying English with Linguistics at Queen's. I decided to come to over to Northern Ireland after many holidays visiting family across the country. I am part of the university politics society and the debating society. This semester I'm also doing a French language course - wish me luck! I'm a keen swimmer which is certainly needed when this country has so much good food to offer!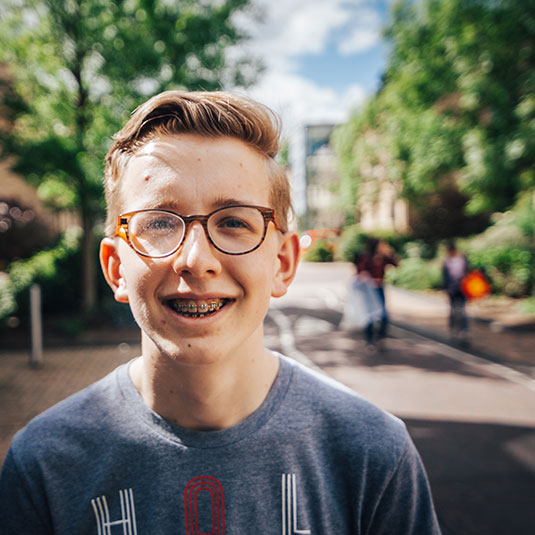 Peter Moor
Student blogger, BA English and Linguistics