Why the GB Scholarship is a great reason to choose Queen's
How does £2,500 a year sound? How about free flight, room upgrades and more? Read on…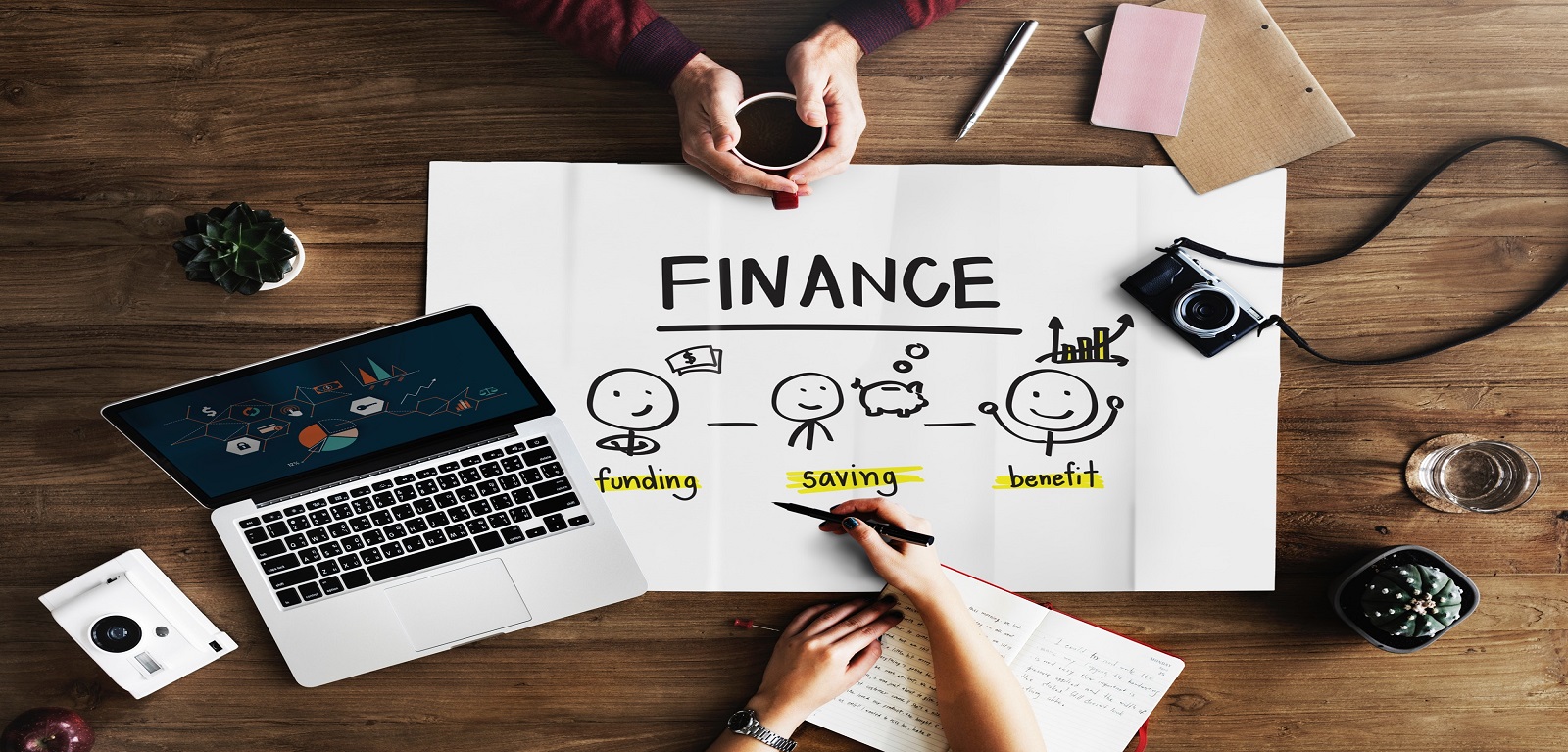 Our scholarships are not just for straight A students
Among the common misconceptions about our scholarships is that they are only for straight A students. That's not the case. At Queen's we believe in rewarding hard work so if you meet the conditions of your offer – whatever the grades – you could be eligible for a fee reduction plus other benefits.
There's no nerve-wrecking interview
Yep, you read that right. There is no gruelling application form or interview process – students who meet the criteria will automatically reap the rewards. Here's a rough guide to what you could save:
AAB students could save £2,500 per year on fees
ABB students could save £1,750 per on fees
Students who meet their offer could save £1,250 per year on fees‌ ‌
You can live a VIP lifestyle on campus
Our GB scholarships are not just about reducing your annual tuition fees (though that's a big bonus!). As a GB student, you'll have the opportunity to choose a scholarship option with accommodation and lifestyle benefits. This is a VIP-style package which includes three flights home each year, free shipping of luggage (ICYDK, VIPs don't carry their own bags!) as well as other perks like free cinema trips, free gym membership, plus a free room upgrade in Queen's accommodation.‌
What our students say…
Don't just take our word for it, here's what some of our GB students have to say about how the GB scholarship has benefitted them.
'I'm saving just under £2,000 a year'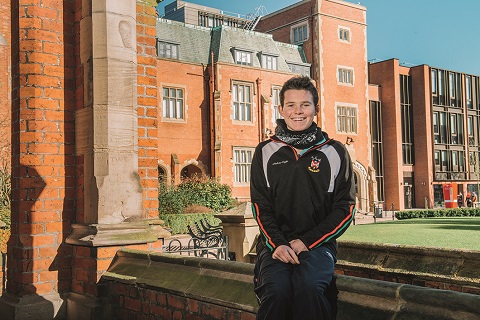 "The GB scholarship has benefitted me in a variety of ways. Financially, it's fantastic as I'm saving just under £2,000 per year. In addition to this, the money for flights during my first year was very convenient and saved a lot of money."
JAMES HADLEY-PIGGIN, BA SOCIAL ANTHROPOLOGY, DEVON
'I saved £14 a week on accommodation AND got a room upgrade'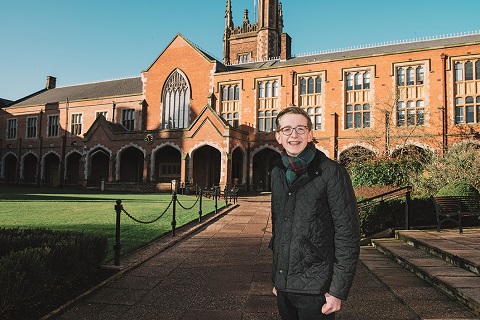 "As part of the GB Scholarship package, I got an en suite room in Elms BT9 with a discount of £14 a week which was a great money saver! The GB Scholarship is brilliant."
PETER MOOR, BA ENGLISH AND LINGUISTICS, HUDDERSFIELD
Find out more about how you could benefit from our GB scholarship packages

.