Top tips for Moving to Belfast from England, Scotland or Wales
With this guide, moving to uni in Northern Ireland will be as easy as moving to the uni down the road in England.

1. Get over the Irish Sea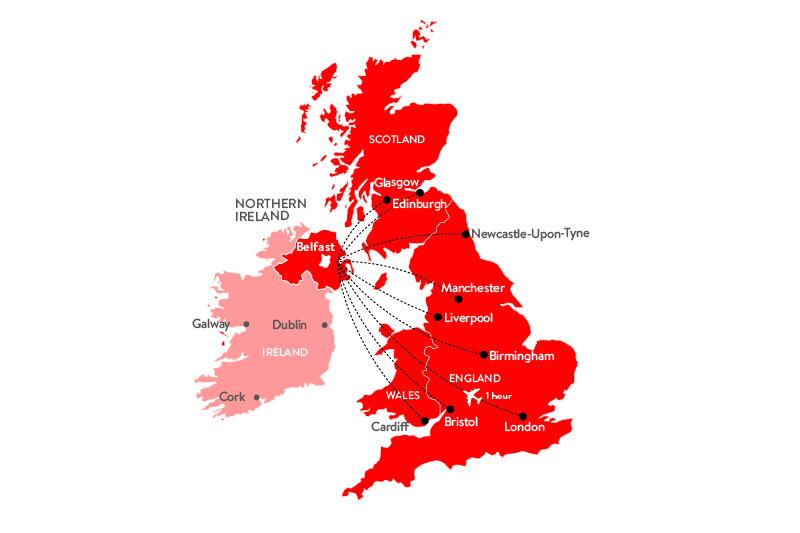 For this you've got two options: ferry or flight. The ferry is a good option as you can pile the car with all of the knick knacks you want. Alternatively, the quicker option is flying into either Belfast City or Belfast International. It's still pretty easy to get all your knick knacks over. Get a decent hand luggage suitcase and fill it full. Then pay for a a hold luggage bag – if you get a 23kg one with Flybe then you'll can avail of their buy one get one free deal, giving students 46kg of luggage!
2. Public transport to the accommodation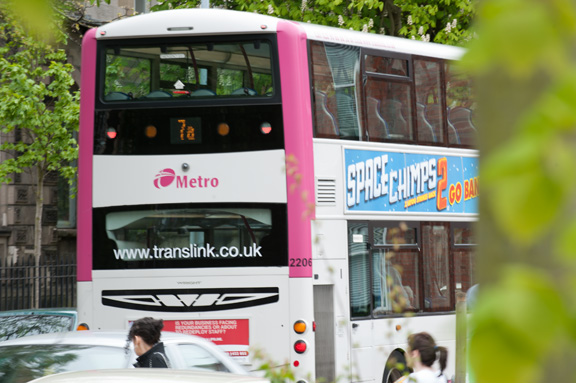 It's super easy to get from both airports to the centre of town. From the City Airport it's a bit closer – take the 600 bus that takes about 15 minutes. Or from the International Airport take the 300 bus – it takes about 35 minutes. Both are cheap too, especially with a y-Link card that students can get (which also gives you money off hot drinks at Clement's Coffee, FYI). If you're staying at Elms BT1 or BT2 then the bus goes to the Europa Bus Centre which is only a few minutes walk away. If you're at BT9, then get the number 8 bus from outside the Europa.
3. Taxi to the accommodation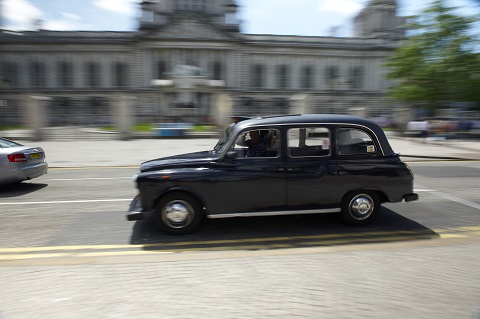 Don't want to bother with buses? Taxis in Belfast are pretty cheap with a single fare from the City Airport costing over a tenner and from the International around 30/40 quid. The two main Belfast taxi firms are ValueCabs (028 9080 9080‬) and FonACAB (‭028 9033 3333‬), so give them a ring or use their apps.
4. Car Hire
If your family are coming over to help move you in, then you might want to hire out a car with a firm like Avis, Hertz or Europcar. This means you can easily transport all your luggage to the accommodation. For moving in day, there'll be parking available for BT1 at the Royal Belfast Academical Institution School, BT2 at the InvestNI car park and onsite at BT9. A car will also let you do a big supermarket shopping trip (although you could just schedule a supermarket home delivery to your accommodation). With a car you could even nip to IKEA near the City Airport, or just wait till the IKEA trip that will be running on Saturday 22nd September.
5. Kitchen and Bedding pack
So you don't have to bring all your bedding and pots and pans over with you, you can get a kitchen and bedding pack for as little as £65 – see Queen's accommodation site for what you get in it! If you're on the GB scholarship then you lucky devil – you get it for free!
6. Buy a doorstop
Here's a top tip from a friend. Buy a doorstop, then your door is always open. This means you're always on the look out for your new flatmates and can offer them a helping hand with all their unloading!
7. Get a group chat going
The first person to arrive has a very important job – get the group chat started. It's your choice, Messenger, WhatsApp or Snapchat. It's the essential way of getting to know everyone and planning your flat Fresher's night out!
The 29 things you'll want to bring to uni.
Peter Moor

English with Linguistics | 2nd year | Huddersfield, England

I am 19 year old Yorkshire lad, born and bred but now studying English with Linguistics at Queen's. I decided to come to over to Northern Ireland after many holidays visiting family across the country. I am part of the university politics society and the debating society. This semester I'm also doing a French language course - wish me luck! I'm a keen swimmer which is certainly needed when this country has so much good food to offer!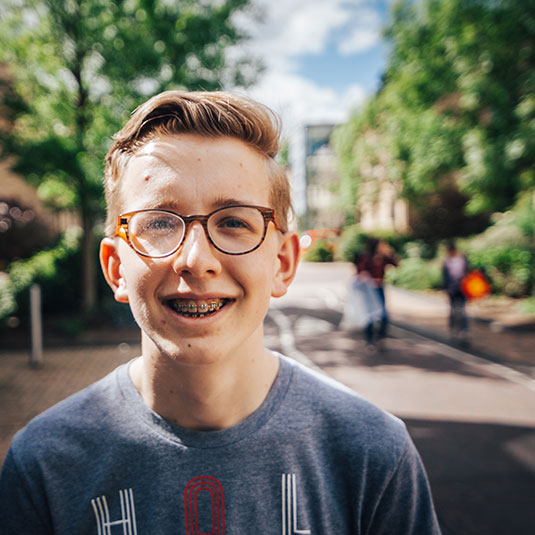 Peter Moor
Student blogger, BA English and Linguistics