My Placement Experience: Engineering
Nothing brings engineering to life like experience in industry. Hear from Engineering student Rossita on her placement experience.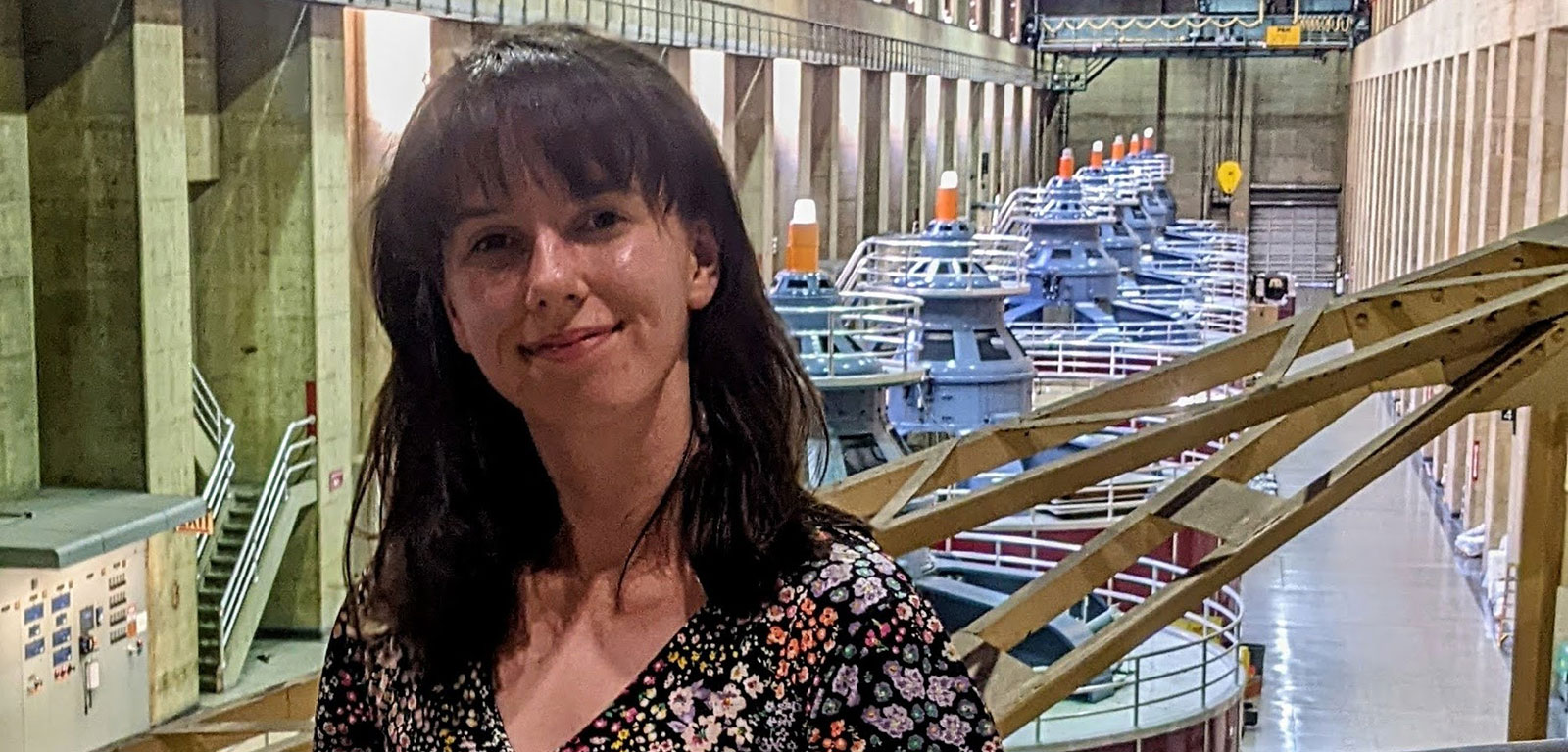 Studying engineering in the classroom can make problems seem distant and all about abstract equations. Nothing brings engineering to life like experience in industry. On a placement you get exactly that – experience.
Tell us about your placements
Throughout my studies, I have completed two summer placements and a 12-month 'year in industry with NIE Networks. In that time, I've been in different departments and had the opportunity to see how the company works across business areas. I've experienced office-based and site-based working, every day has been something different.
During my year-long placement, I was in the generation team helping to plan connections for small-scale solar and battery storage applications and testing new software for customers before launch.
What did you gain from your placement?
Working in industry gave me a greater appreciation for problem-solving and creative thinking, essential to any engineering discipline. The experience reminded me why I chose my course in the first place and got me excited for my future. Involvement in real-life projects with real-time consequences and targets pushes you beyond the remits of your degree. Placements really help your employability (as you might expect). However, the thing I was most surprised about though was how much I developed as a person.
What did you do on your placement?
On my placement, I was able to apply skills I'd learned through my course (like coding, analytical skills and network simulation) but applied to different contexts. I had the opportunity to work with new software and discover more about systems and processes.
Has your placement helped with your final year?
The placement strengthened my learning when returning to full-time study as I have developed a wider knowledge base. I can now imagine the scenarios we study in class because I have seen them for myself.
Can you get extra qualifications by doing a placement?
Using all of this learning and my portfolio of work I applied to become professionally registered through the Engineering Council as an Engineering Technician. This has given me another qualification alongside pursuing my degree and helps me to demonstrate I have professional as well as academic skills. My employer supported me through the process, including advice and relevant training.
Did you anything surprise you about your placement?
Aside from technical skills I also developed a number of soft skills. As an engineer, I hadn't considered the importance of customer service skills before starting my placement but I soon found my footing when working directly with stakeholders on their projects.
What were the benefits of your placement?
A huge benefit of placement is the number of people you will meet within the company. Take the chance to grow your network - not only for your LinkedIn - but also as an opportunity to meet people of all different ages, job titles and from different places. For me, this was a great way to meet people who lived locally outside of the student population. Many of the employees at my place of work were engineering graduates themselves. They were all so generous with their time and had plenty of advice. You might find you make some new, unexpected friendships.
Were there any downsides to your placement?
Placements can be tiring. You may feel like it's a steep learning curve, I certainly did. It took me a while to get into the swing of things, my room was messier than ever and I felt like I had a lot of catching up to do. Starting out can be overwhelming as you complete onboarding, try to memorise everyone's names from the office whilst getting used to technical jargon and your responsibilities. But that's okay, when you settle in and look back you'll see how much progress you made in a short amount of time.
How did your placement differ from studying?
The difference between university life and working life is definitely noticeable and it can be a challenge to transition between the two. University doesn't require a professional dress code and ironed shirts. But then when I transitioned back to student life, I missed the daily routine I was accustomed to, being out on site and the regular paychecks.
Even if you find placement tough, I still say it's worth giving it a go. Maybe you find a company with a great corporate culture and a direct route to a graduate job. Or maybe you work out what you don't want from your career (which at this stage is just as important as working out what you do want). Either way, it's a perfect chance to discover things about yourself more than anything.
What has been the biggest reward from your placement?
Of all the things I've learned through my placements, the biggest change has been my growth in confidence. Reflecting on what I've done I feel proud of my achievements and more prepared and surer of myself as I continue my studies and beyond. My number one piece of advice is to go for it and apply for as many placements as you can. I underestimated the importance of placements before I did mine. Whether it's 12 weeks or 12 months I've been able to learn something about myself and the world of work through all my placement experiences.
Find out more
MEng Electrical and Electronic Engineering
Careers, Employability and Skills
Rossita Maclean

MEng Electrical and Electronic Engineering| Undergraduate Student | Staffordshire, England

Originally from Staffordshire, England, I moved to Belfast to study MEng Electrical and Electronic Engineering at Queen's. Alongside my degree, I'm currently setting up a society for Women in STEM through the Student's Union. In my spare time, I like hiking in the Mournes and watching stand-up comedy in Belfast. Four years in and I'm still discovering new things about Northern Ireland.