Join our Club: Spotlight on Boxing
Joining a Society may be the best thing you do in your life! Okay, maybe not that important, but it can make the difference between a good university experience and a great one. Here's James with his experience...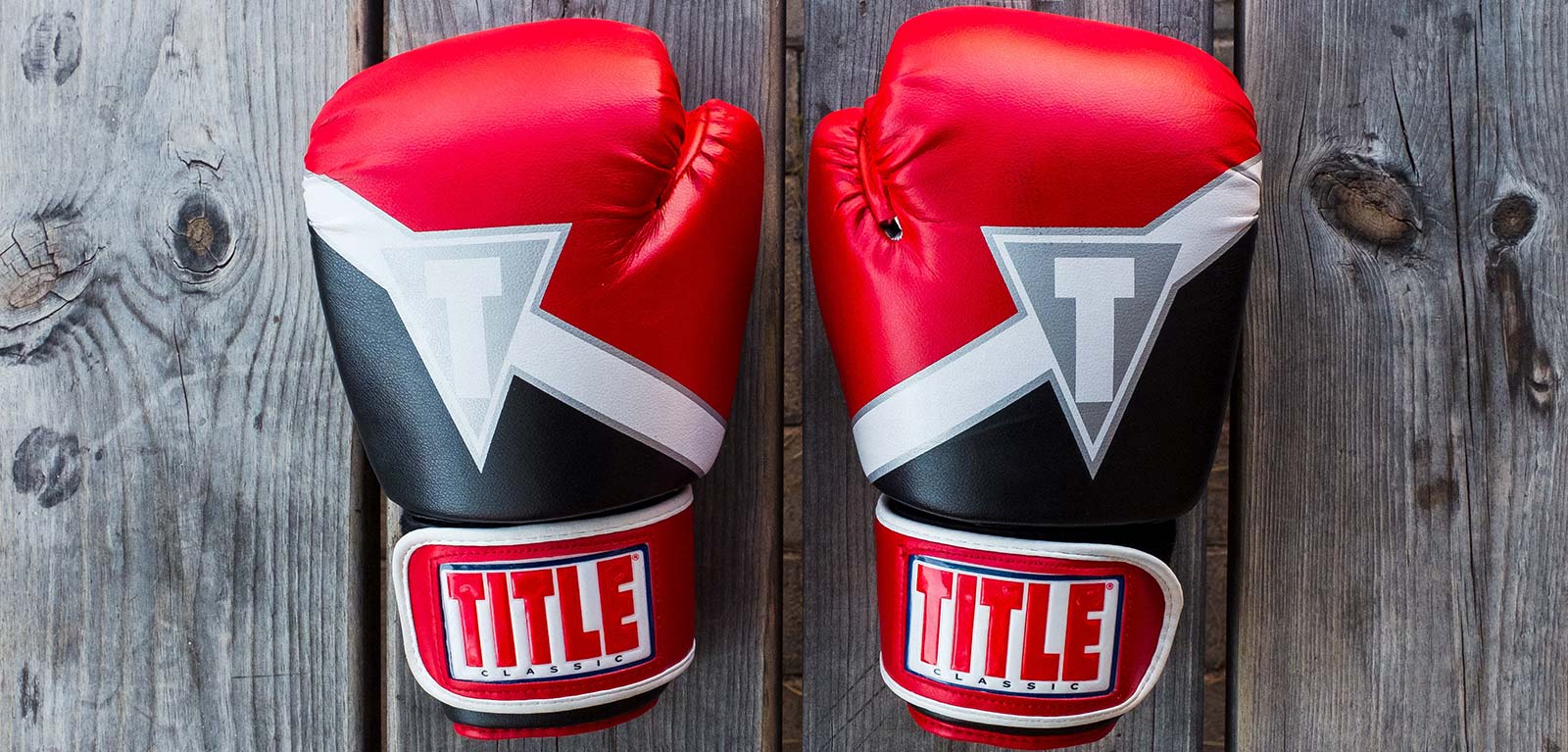 Are you involved in many clubs and societies?
For me, my three favourite sports are football (soccer now I'm on exchange in the US), golf and boxing. I tried out for football trials but unfortunately, I did not make the team, and disappointingly did not play as much as I would have liked to throughout the year. However, I did regularly play golf recreationally and went on occasion to the Golf Society, which is a great place to use the driving range at a very cheap price!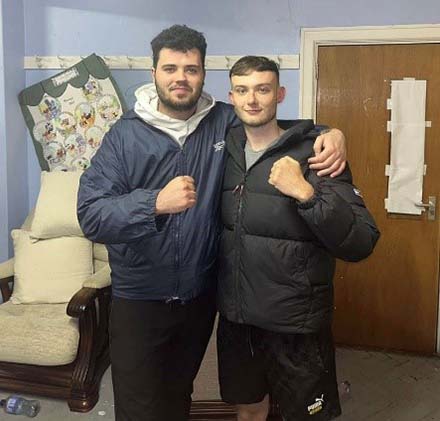 James and a friend from the Boxing Club
Which is your favourite?
The Society I attend most regularly is the Boxing Society. Located on Donegall Road, Queen's University partnered with Sandy Row Boxing Gym and is welcoming to all students, no matter their background or experience. I've had previous boxing experience back home in Bournemouth but was not prepared for the physical intensity Queen's Boxing would ensue!
What are the boxing sessions like?
After my first session, I was more drenched in sweat than in any other boxing session I've had over the past 5 years of competing in the sport. I took a black and white photo to show the steam off my forehead, DISGUSTING I KNOW, BUT THE ADRENALIN WAS FLOWING FAST!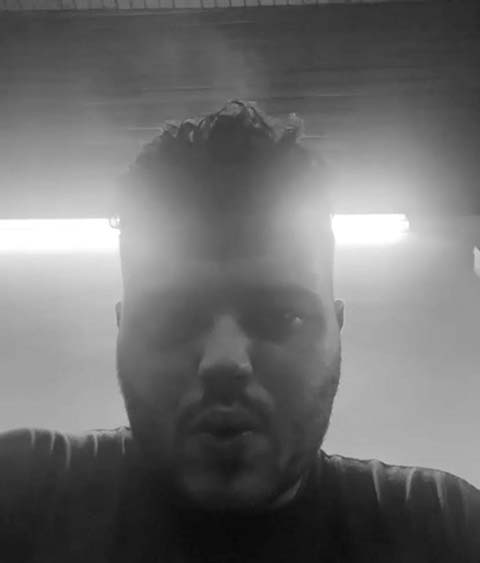 Definitely warmed up!!
Despite the intensity of the session, I and the others training came to love the sport and the intensity of the training! The first session was near full capacity, and the second session was half-full capacity.
How often do you train?
After that first session, word got around, and every week we had a waiting list to attend training. After about a month, the Club integrates members into the main Sandy Row Boxing Gym sessions. This feels like a badge of honour once you are selected. At this point, you'll be training three times a week if you can.
Can I fit it in around my uni schedule?
The great thing about joining the boxing society, and most societies for that matter, is that they are super flexible and understanding about your work schedule. If I couldn't make a session, no one would harass me or chase up about having commitment issues, which made it so much more enjoyable to show up to training sessions.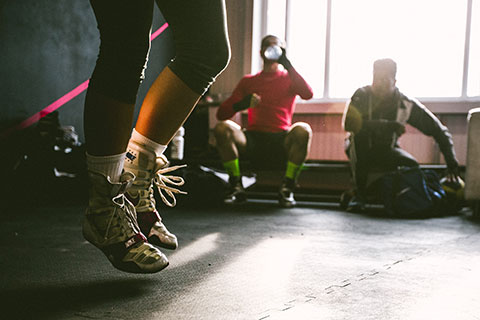 Boxing training can really enhance your fitness
Tell us about a typical session...
A typical boxing session lasts an hour on "Student Tuesday Nights," and roughly an hour and a half on Mondays and Wednesdays. The training session will often start off with a mile-long jog, followed by a warm-up- often shadow boxing for 3 rounds.
Following this the coach will start the session off with a HIT-style combination drill where everyone is jogging on the spot and then following the commands the coach shouts out. It's easy to follow because of the deafening "FIVE PRESS UPS" and gets your mindset in the right place for the rest of the session.
Will I have to actually fight someone?
There's pad work to improve your skills, and bag work to practice your new knowledge. At the end of the session, and with no pressure to do so, there is a chance to practice some sparring. Those sparring will often fight more experienced members of the gym who will only match the pace you set to ensure you are in a comfortable space in the ring. This provides an opportunity to practice new combinations or skills learnt in previous sessions.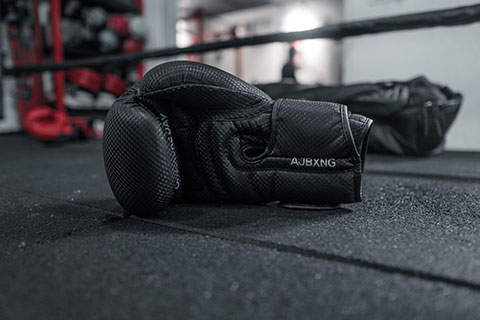 What do you get from boxing?
Boxing is also an awesome way to let out all your stress, and I personally felt my mental health was improved after those sessions. Also, if I had a boozy weekend, boxing made me feel less guilty as I knew I was sweating it out of my system!
More importantly, the positive and healthy atmosphere the gym promotes provides an extremely social and honest space. Training and sparring build a brother/sisterhood meaning everyone is supportive of each other creating an exceptional learning space to further progress your boxing skills. I'm more than happy to say some of my closest friends and lifelong friends at the Boxing Society.
So did you ever get in the ring for a real fight?
Towards the end of the academic year, the club hosted an Exhibition Fight Night. The coaches provide tickets for members to sell at a very reasonable price of £5.00 each. The gym fills up and is set up to look like a proper boxing event venue. Those from Queen's Boxing Society will have a chance (should they wish) to get in the ring and show the skills they developed throughout the year.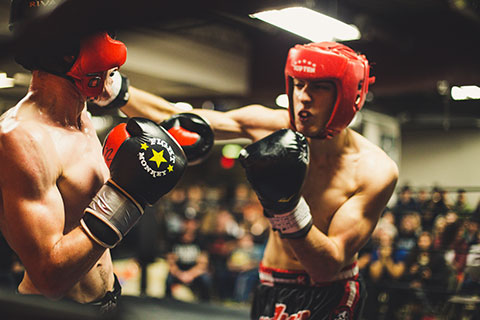 Just some inspo...
As someone who has watched Amateur Boxing back home, the quality of bouts were exceptional and more importantly, the matches were beyond entertaining. The crowd were standing, screaming, shouting, and thoroughly enjoying themselves. The adrenaline rushes those boxers got back into the changing room after their fight was unreal and truly memorable. After the bout, Matthew (who was also fighting) and I went out to celebrate our performances at Thompson's, with both of us scoring standing counts against our opponents.
Any final thoughts?
The main take from this blog is to find a club or society to join! Of course, it doesn't have to be the boxing one, although I highly recommend it. Joining a Society is such a good escape from the stresses of university life and a great way of meeting lifelong friends and most importantly, it is a ball of laughs with great social events!
Find out more
James McGeehan

BA History and Politics| Undergraduate Student |Bournemouth, England

I am a third-year student heading out to the United States, Washington DC to enrol in a study exchange programme at George Washington University for Semester 1. Once I am back from the States, I will be enrolling in a political Internship that will continue throughout my second semester. I've lived in Elms BT2 and Elms Village and Stranmillis.

Throughout my time at Queen's, I have been a member of the Boxing Society, Golf Society, Wine and Cheese Society, Politics Society and Archaeology Society so I have kept myself busy. If I have free time at the weekend once my studies have been completed my favourite places to party are The Points, the Cathedral Quarter and Thompson's!