Autumn in Belfast
Autumn is not just about beautiful yellow leaves, it's also time for Halloween. With all the makeup and costumes, drinks and parties, you won't want to miss any of this!

1. Pubs and clubs
One of the main attraction during Halloween is everyone is going to dress up and go for a night out! Whether it is a pub crawl with your mates, or just a chill night out in one of the pubs in Belfast, you will see everyone dressed up with creative and crazy costumes, so get your phone storage ready as you definitely want to take a lot of photos!
2. Belfast Halloween Monster Mash and Fireworks display
Halloween is the time for one Belfast's annual fireworks displays. I went there last year with my friends, and it was amazing. You could feel the excitement in the air, where everyone was waiting for the fireworks to come. There was also a fun fair in the Titanic Quarter where you could get free food and fun games to play. This year there would be workshops and live music, and don't mention the highlight of Halloween, treats and sweets!
The Titanic Quarter might seem like a bit of a walk from Queen's but there's a free 'ghost shuttle' bus that will take your from town and drop you back in after. All the details are here.
Remember you might want to head there early to get the best spot to view the fireworks.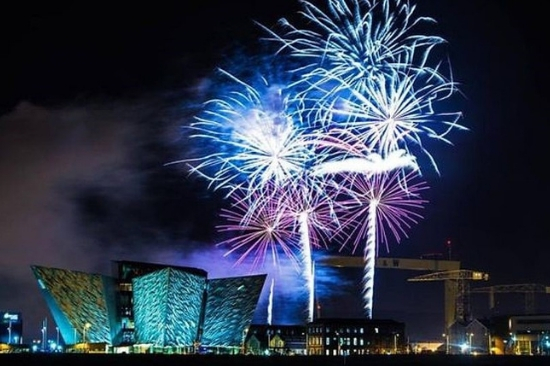 3. Castle Street Evening Fair
This is one the new event in Belfast city Centre on the Castle Street. It is a harvest themed event to celebrate the year's Harvest. Castle Street is known for its small local shops and cafes with an artistic side such as galleries and markets. For this fair, there will be food, performers, live music and even a costume competition for the best dressed so get ready and start picking your costumes!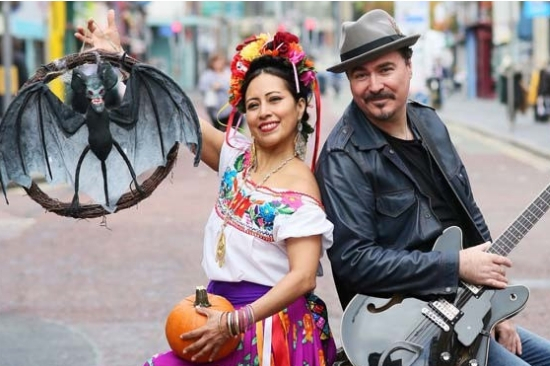 Top tip - a lot of the charity shops in Belfast stock costumes areound Halloween. Check out the vintage and retro British Red Cross on Botanic Avenue for a huge supply of crazy costumes and masks!
3. Ghost Tours
You're not into all the dressing up and fun? How about trying something different...ghost tours. Spooky and terrifying with the power to keep you up at night!
There are a couple of ghost tours and haunted houses in Belfast this Halloween. Try the paranormal ghost hunts where you can communicate and interact with the spirits around you. The ghost hunts feature various places around Crumlin Road Jail, one of the oldest jail in Belfast, famous for its paranormal activity, including the tunnel, Hangman's Cell etc.
If you want some frights to make you jump out of your skin, try the Jail of Horror taking place in the same place as the paranormal ghost hunts, Crumlin Road Jail. I have been to the Crumlin Road Jail for a tour, and trust me, it will be way scarier at night. There were people executed and buried there so who knows, you might see something you shouldn't be seeing. Be ready for an intense journey with screaming and regretting why you decided to come in the first place!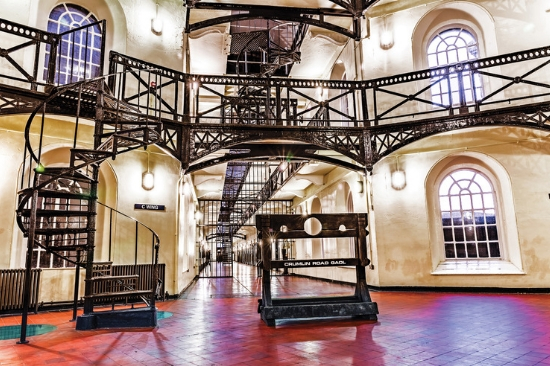 4. CS Lewis Festival
For something a lot less spooky why not visit the the CS Lewis Festival from 307 November. It celebrates the legacy of Belfast-born author Clive Staples lewis, famous or creating the Chronicles of Narnia. The festival comprises of events including talks, lectures and tours, exhibitions, workshops, theatre, poetry and spoken word events and film screenings. For more information on the events, visit https://www.eastsidearts.net/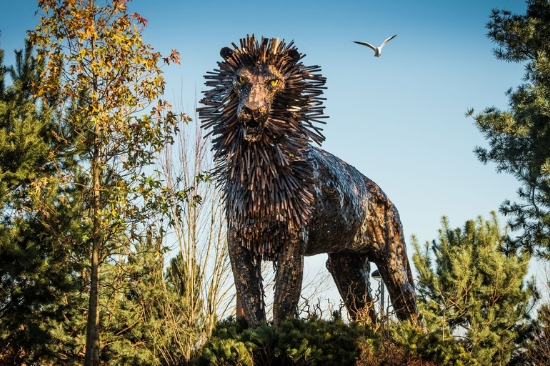 5. Belfast International Arts Festival
The Belfast International Arts Festival brings an eclectic fusion of cutting edge performances to the Belfast stage as it returns for its 56th year from 16 October - 3 November 2018. Enjoy a world-class programme of theatre, performance art, moving image, visual art, dance and music. From walking tours to music and much much more, there's something for everyone. Take a look at the Belfast International Arts Festival site.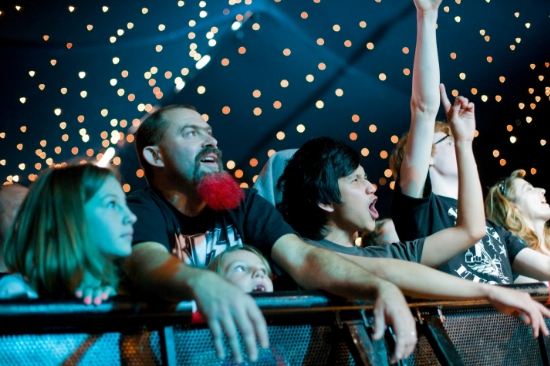 Visit Belfast has loads more info about what's happening in Belfast.
Interested in Jade's course? Find out more about studying Dentistry at Queen's.
Jade Yuen Kei Wong

BDS Dentistry| Hong Kong

Hi! I am an international student from Hong Kong. I came to Belfast to study Dentistry and I love discovering new and unique places around Northern Ireland. I am also passionate about meeting new people. Although Hong Kong and Belfast are two completely different places with different cultures and environment, Belfast always felt like home to me. I can't wait to share my journey of discovering Northern Ireland with all of you!

‌‌‌‌‌