How to book the cheapest flights from Asia to Belfast
Unlike GB students, the price of air fare for international students can be quite expensive. Fortunately Shing Him Mak is here with advice on choosing travel options from Asia to Belfast.

There are a number of ways in which you can book an air ticket:
1. Airline's website
There are a number of airline companies that offer a direct flight from Asia to the UK. You can choose to arrive at different UK airports, such as London Heathrow or Manchester, and then transfer flight to Belfast.
Common airlines that students take include Cathay Pacific, British Airways, Emirates, Malaysian Airline, Japan Airline.
Sometimes booking through the airline's website directly offers you more choice, for example, you can choose your seat at an earlier time.
2. Price matching websites
Price matching websites often offer you a cheaper air ticket price. There are a lot of options, including Trivago, Skyscanner, Momondo, Travel Supermarket and Kayak.
3. Travel Agents
This is the option that I've been using for years. If you have a travel agent that you are familiar with, they will always offer you the cheapest price depending on seasons. Most of the time, the price I get from my travel agent is 5% lower than the price shown online.
My top tips:
1. Book in advance
It is always best to plan earlier. Once you have confirmed your place at Queen's, you should start booking your air ticket. The earlier you book, the cheaper you can get your flights.
2. Book a student ticket
This applies especially to those who arrive in Belfast for the first time. Usually, if you buy a student ticket, you get more check-in baggage allowance than normal passengers, which means you can bring more stuff from your home country to Belfast. It is generally free-of-charge to change the date of your return flight, so you get more flexibility to decide when to go home at the end of semester.
3. Transfer flights rather than direct flights
Most of the time, having a transfer flight may be a lot cheaper than a direct flight to London Heathrow. If budget is your concern, you may consider this point. A lot of my friends transfer at Dubai, in which it is usually cheaper.
4. Arrive at Dublin Airport
I have found that it is usually cheaper to arrive at Dublin Airport than London Heathrow. You just need to take an hour-long bus journey to get to Belfast. Please note that Dublin is in the Republic of Ireland so check if you have the correct visa to land on Dublin Airport. Check with the Student Support team if you are in doubt.
Shing Him Mak

LLB Law| 1st year |Hong Kong

I am the President of Queen's Hong Kong Society, an International Ambassador and a Campus Tour Guide. As chair of the Hong Kong society, I am responsible for uniting Hong Kong students across Queen's campus through organised events and social activities with people from other UK universities and in my native Hong Kong. I particularly like my role as a Queen's Ambassador as I like networking with new people. I like playing piano and exploring the country when I have some free time away from my studies. Having been in Northern Ireland for about a year, I can say it is a fabulous place to live and study with lovely people and scenery that I would have never seen if I studied elsewhere. As a law student, I find it interesting to see the differences between the law here and the law in my native Hong Kong.

‌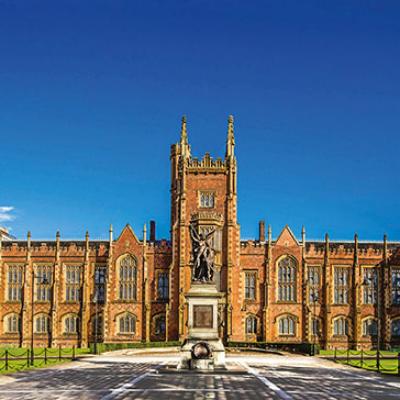 Shing Him Mak
Student blogger, LLB Law