Mental Health & Body Image: My Reflections on the 'Scuse Me Exhibition
In conjunction with Mental Health Awareness Week (13-19 May) the Naughton Gallery held a guided tour of their 'Scuse Me Exhibition which delves into body politics and mental health. Jia Xin went along and is sharing her thoughts on body positivity.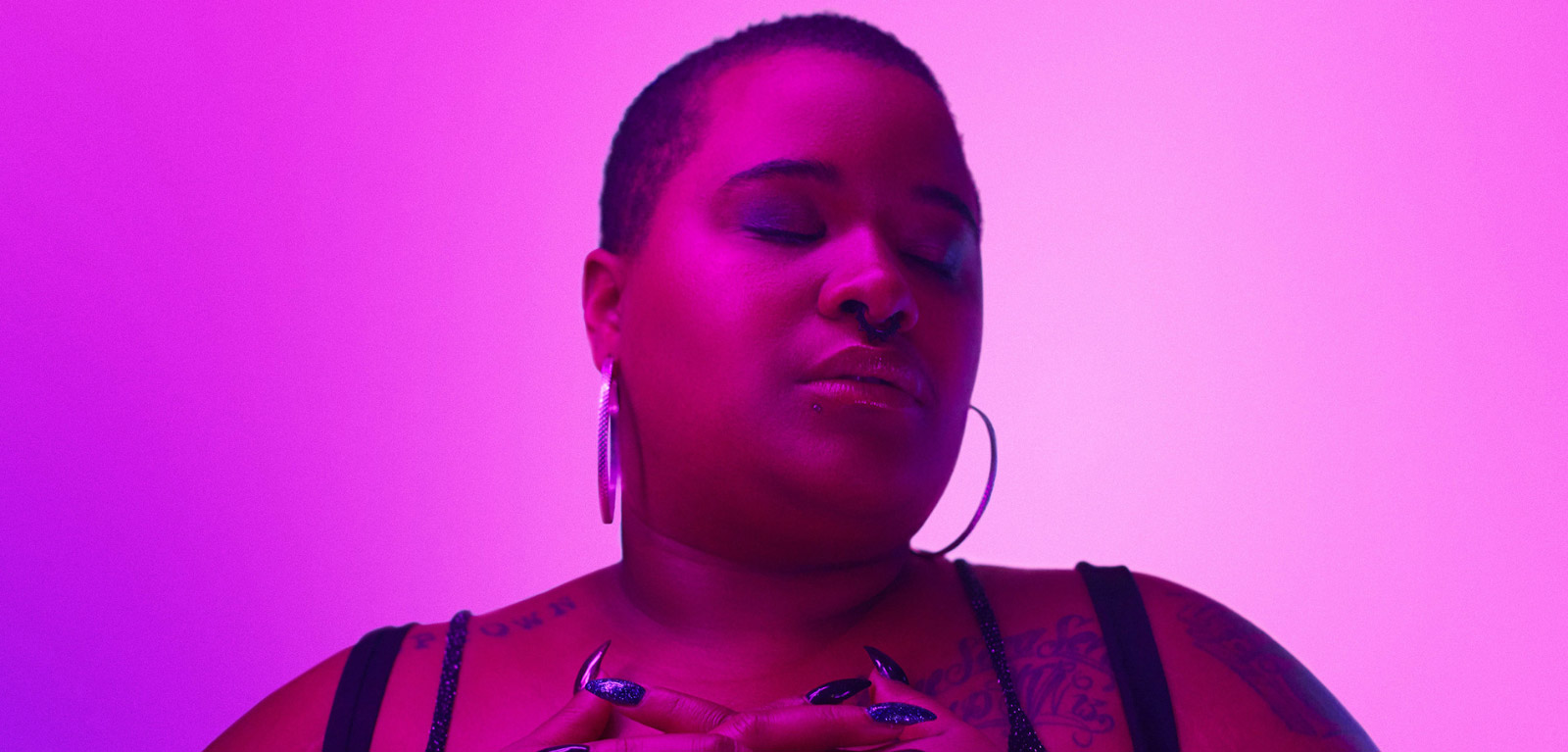 'Scuse Me is an international group exhibition exploring body politics, self-care, inclusivity, representation, diversion and mental health in the age of social media. The exhibition, currently running at the Naughton Gallery, aims to tackle body image issues which lead to some negative effects such as body dysmorphia and eating disorders.
May 13th to 19th 2019 is Mental Health Awareness week, and the theme this year is centred on body image issues. This is an important topic, which affects many people, especially teens and young adults, including myself. Once I began to notice this, I realized body image is something that cannot be ignored. Fortunately, there is more and more awareness about body image and body positivity, the 'Scuse Me art exhibition clearly brings out this issue and I encourage students to join the guided tour which is still available till the 4th of June.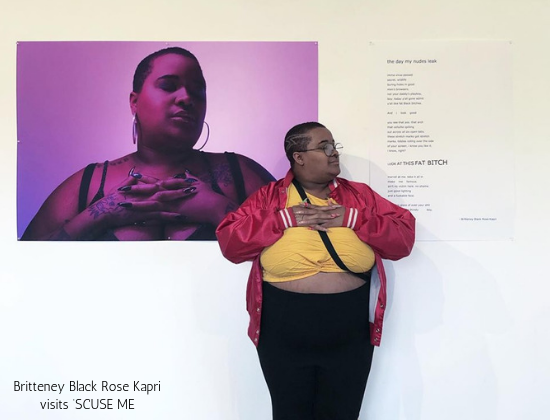 One theme of the exhibition was social media and media representation. Neither has been kind towards women, where we are upheld to impossible beauty standards. For example, I have suffered from self-confidence issues and body dissatisfaction for years. I hated the way I looked- I was very fat when I was a teenager. Due to that that I was often told by others, including those closest to me, that I am fat and I should "stop eating" to lose weight. I was also bullied in school partly because of the way I looked. Although I have slimmed down significantly since those days, I have never really felt "thin" because of the lasting impact of those words.
Initially, I always thought that body image was a more common issue for women because we are often being told that we have to look like this or that to be beautiful. However, after going to the 'Scuse Me exhibition, I realized that this is also a rising problem among men. Men are being told what should they wear, how should they look to be "masculine" – and the truth is men suffer from eating disorders as well. I was glad that the exhibition highlighted issues of masculinity. Specifically, Mark Fenning's work about the representation of the ideas of masculinity in contemporary societies with the aim to document a more honest representation of masculine identities.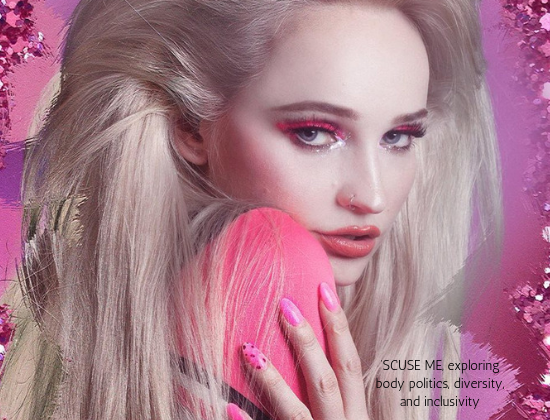 The 'Scuse Me exhibition also features artists whose works challenge the stigma of conventional beauty standards, how men and women are supposed to look like to be "ideal". This includes the iconic Barbie doll, which happens to be my childhood toys. In an effort to change this stigma, The Barbie Fashionistas line had created hundreds of varieties of Barbie dolls in terms of skin tones, body shapes and hairstyles. Additionally, the exhibition is not only limited to body image issues but also representations of the LGBTQ+ community and representations of different ethnicities.
After my tour, I think that this exhibition is a good way to raise awareness among people, especially youngsters, about the impossible beauty standards in today's society. Especially due to the heavy influence of social media which causes unhealthy comparison among people. I have definitely gained a lot from the exhibition. Knowing that more and more artists are raising awareness about this unhealthy stigma, especially in western countries is heartening. However, most of the works featured in the exhibition are from artists in western countries. As an Asian myself, I hope that this awareness can be spread towards Asian countries. Not to say that there is nobody image awareness in Asian countries but it is a fact that fat shaming is much more common there to "motivate" others to lose weight. And "thin" is still the beauty standard there.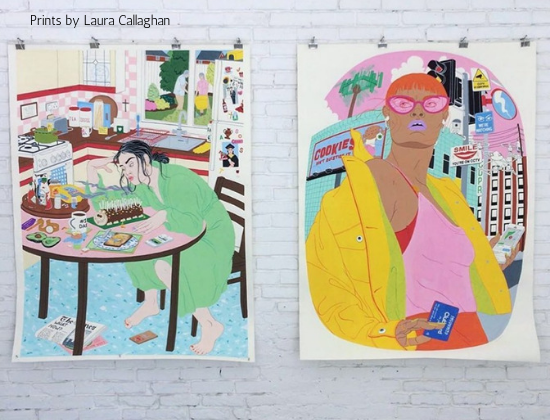 I think of body image issues as the same as other mental health issues like depression or anxiety. It is an ongoing battle and it takes time to get improve. It is difficult to find self-love and self-confidence when you are already at a state of self-hatred, and it takes time to develop your confidence or to escape messages about body image. However, by talking about it as a starting point, and by practising self-care, it is possible to create a positive change.
Remember, if you are really struggling with negative thoughts and feel like you might be suffering from depression or anxiety, it's important to talk to someone. The Queen's Student Wellbeing Site has lots of resources to help you.
Jia Xin Chang

LLB Law| 2nd year |Malaysia

I'm a 20-year-old Law student from Malaysia with a weird accent. I'm occasionally talkative, however, I'm a natural introvert. I'm a lone ranger who enjoys her solitude and calmness, but I'm not anti-social. I'm a music lover and I play the piano, and constantly regret not picking up a second instrument when I was younger. I love singing but I'm not vocally trained. I don't listen to any other music except rock - the heavier the better! Sometimes called weird by my friends, but I prefer to think of myself as unique. I have had an immense passion for writing ever since I was very young, and I write in both English and Chinese. I was the editor of my school bulletin and a student journalist during my high school days. I'm now a casual blogger and I enjoy my job (despite suffering from writer's block all the time). Welcome to my space.
‌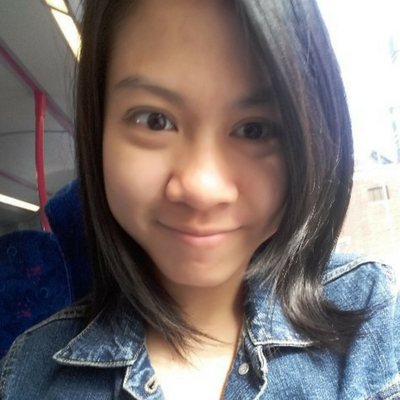 Jia Xin Chang
Guest Blogger