Postgraduate Accommodation Guide
Wondering how to find the right accommodation for you? From settling in to making friends, Tessa shares her tips and her experience of living in Queen's postgraduate accommodation.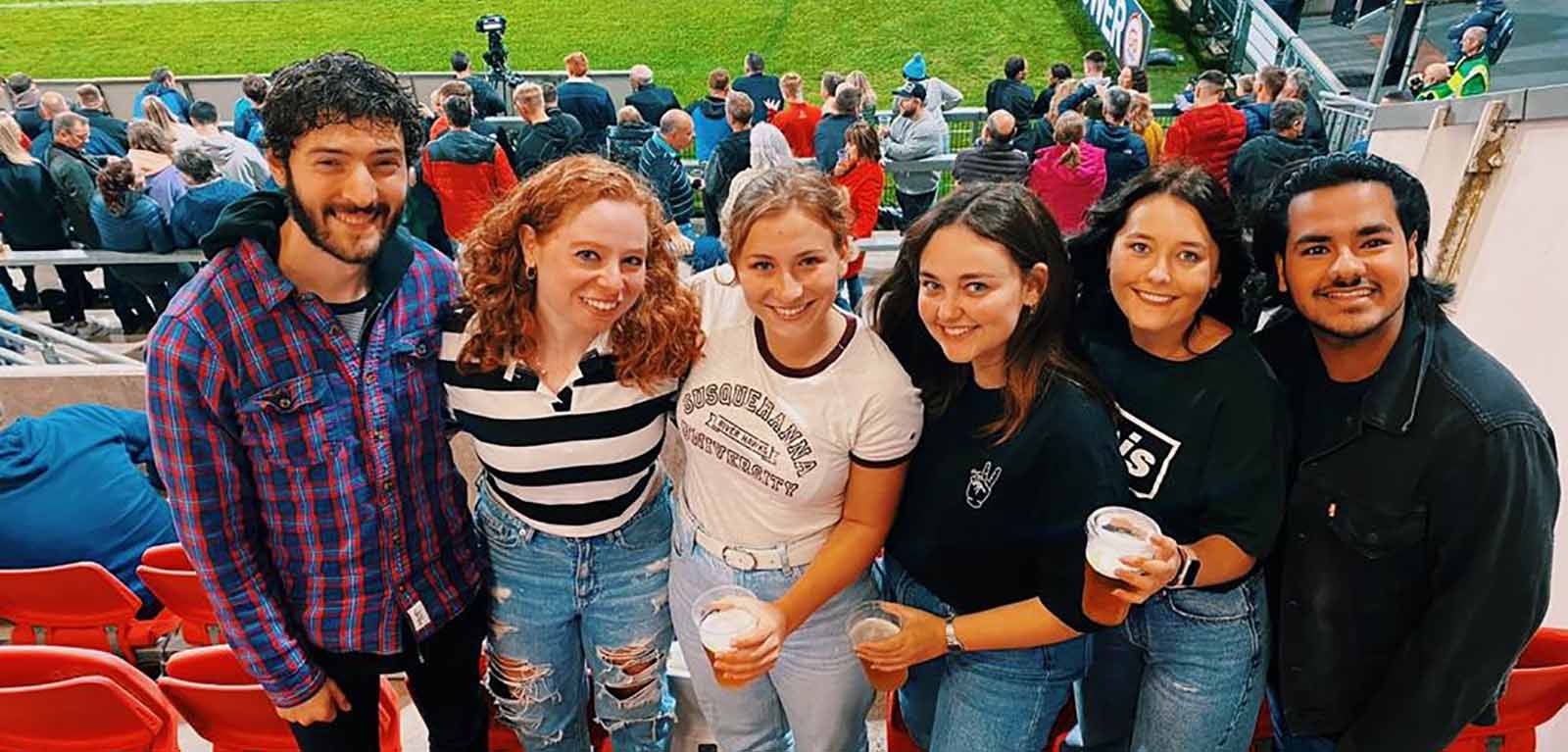 After going through the housing process, I was placed in a three-bedroom flat in Willow Walk. Located in Elms BT9, I am only a fifteen-minute walk south of campus. One of my favourite things about living in Willow Walk is being within walking distance of both scenic areas and the city centre (however I will take the bus on a rainy day).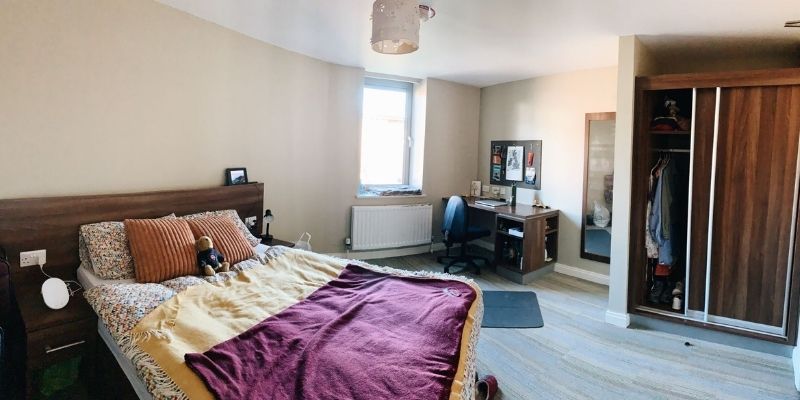 Tessa's room in Willow Walk
Selecting the Right Room for You
There are many aspects to consider when picking the right accommodation for you! Housing in the city centre, such as BT1 and BT2, allow quick access to shops, restaurants and more. I enjoy staying a bit outside the city since I'm closer to the Upper Malone Playing Fields and nature paths.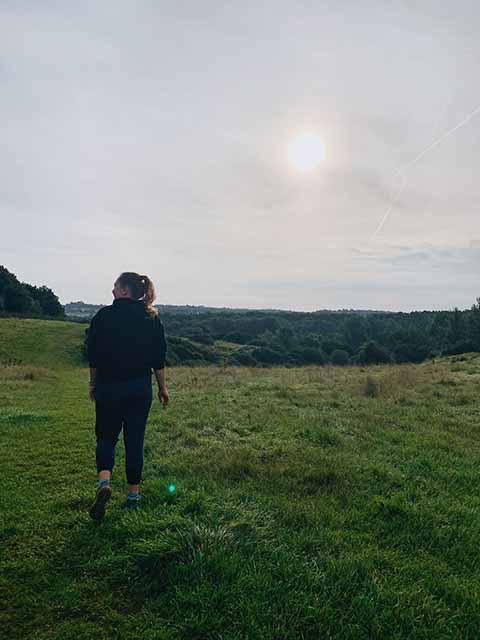 Tessa's friend Anna walking in Lagan Meadows
Early in the semester, I joined the Ladies Gaelic Football team and took walks in scenic areas like Lagan Meadows. Willow Walk in the spring is the best with its cherry blossom trees and outdoor sitting area.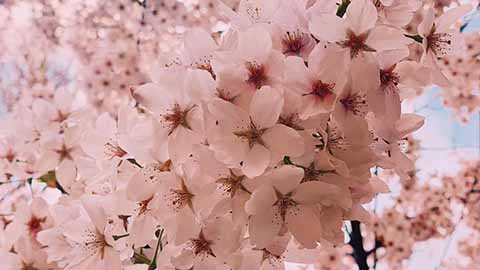 Cherry blossoms at Willow Walk
A few of my friends enjoy housing closer to campus like Mount Charles. This row of town homes is located right next to Botanic Avenue which has thrift shops, bookstores, cafes and restaurants. Overall, the choices offer a wide range of housing options allowing you to pick based on your comfort level.
Applying for Accommodation
My advice: Sign up early to better your chances of getting your desired room. I applied around late April, but you can apply for housing earlier. While signing up for accommodation, you can list out your top picks. This includes the location of your flat as well as how many flatmates you will have.
I live with one other flatmate who is also on my course. We are both international students and enjoy having friends over. The accommodation selection process will ask questions to gauge your lifestyle to better pair you with your flatmates. You can choose same-sex and alcohol-free accommodation. I knew I wanted a female flatmate and to live in Willow Walk. I'm happy I was placed with a flatmate who is compatible to my lifestyle and someone I call a friend.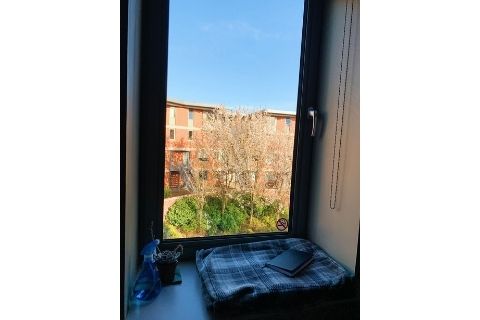 View from Tess'a window in Willow Walk
Moving In: My First Day in Belfast
Coming from the US, this was a big move for me. After flying from DC to New York, I flew to Dublin and took a bus up to Belfast. There were taxis waiting outside the bus station when I arrived. My cab driver was so excited to be the first person to show me around Belfast. He helped me with my bags and pointed out buildings along the way, including Queen's iconic Lanyon Building.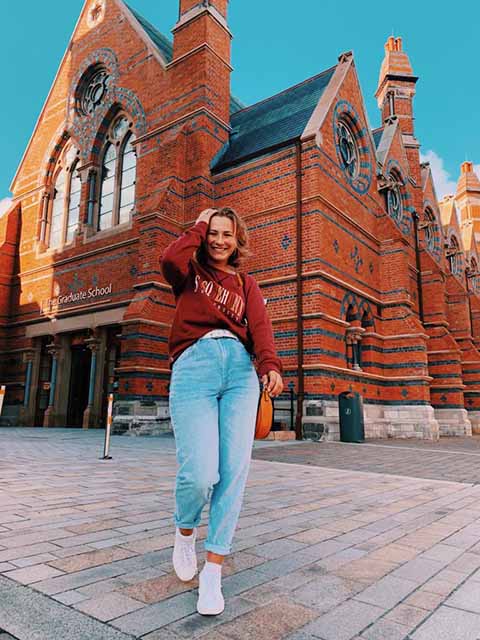 Tessa exploring the campus
When I made it to Elms BT9, the Residential Life Team helped me find Willow Walk and my room. I was exhausted and a bit overwhelmed from my journey from DC, so it was nice to have a helping hand when I arrived.
My flat is a three-bedroom, but our third roommate did not end up arriving. So, for now, it is just my flatmate, Yoshi and I, sharing the space. We share one bathroom with a bathtub and shower.
Our kitchen and our living room are much bigger than I expected and fully furnished; perfect for hosting friends and making elaborate meals. We even hosted an American Thanksgiving or "Friendsgiving" meal last Autumn.
The living room also includes a TV which we occasionally use for movie nights; especially over winter break watching seasonal movies. I bought a bedding and kitchen pack, so everything was ready for me when I arrived.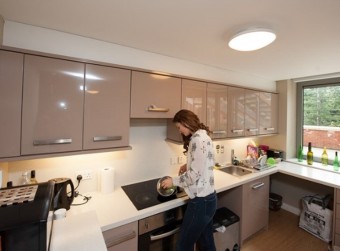 Willow Walk kitchen
Top Tip: I will say, however, you can start ordering packages to your accommodation before you arrive. That way if you want specific items or bedding, you can get it delivered before you move in.
Settling In: My First Week Living in Willow Walk
After settling in, I slept in my new room for over twelve hours. The next day I took a walk around campus and into town with one of the girls from my cohort. We met through WhatsApp over the summer and hit it off right away!
We walked to city centre, which is about a 45-minute walk from Elms BT9 and only a thirty-minute walk from campus. I bought a pay-as-you-go sim card from Three at the Victoria Square mall. Later, I got a UK card with Starling and was able to switch to an annual phone plan.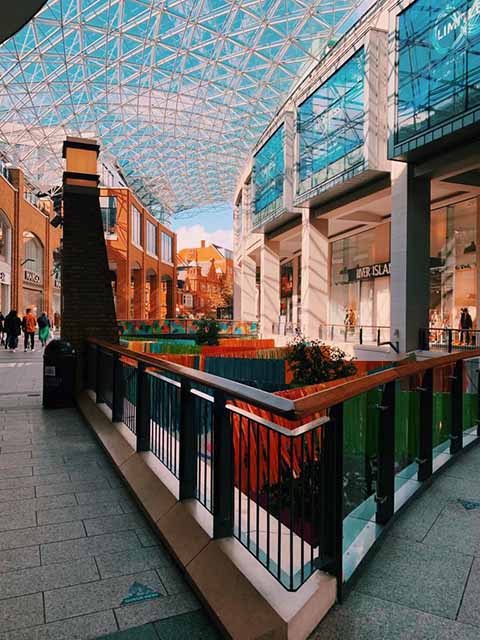 Victoria Square
We also checked out TkMaxx where I found blankets, pillows and decorations for my flat. At Botanic Avenue, closer to campus, I stopped by a charity shop to pick up towels and other goodies.
On the third day, I met up with a larger group from my cohort at the Botanic Inn (aka the Bot): a bar just a short walk from Willow Walk.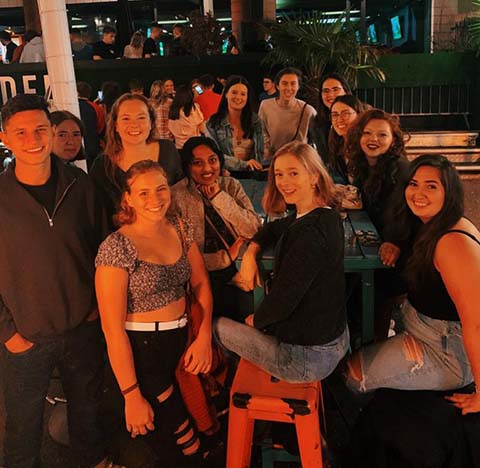 Tessa and friends at The Bot
Then for my first full weekend in Belfast, I went to an Ulster rugby match and travelled to Helen's Bay by train with some of the people living in my building.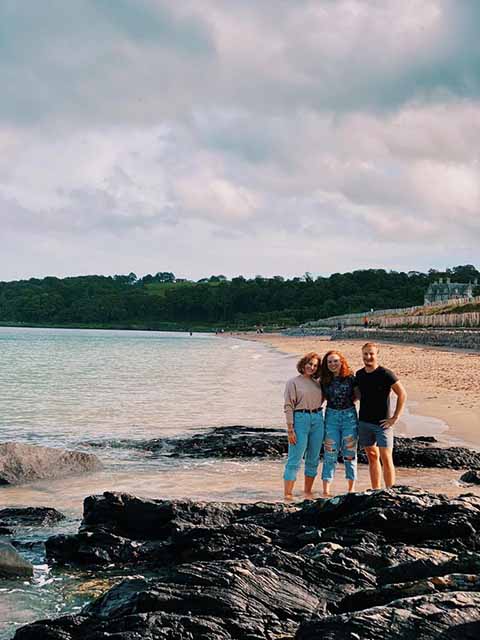 Trip to Helen's Bay
Moving in was made easy by the residence team but settling in was made even easier by my course-mates and others living in Willow Walk. I found a lot of my friends through Facebook and WhatsApp over the summer but living in student accommodation helped me meet more people throughout the school year.
Taking Advantage of Student Accommodation
Along with a nice place to stay, living in student accommodation comes with off-peak gym membership at Queen's PEC. I personally like to swim once a week and occasionally use the cardio and function and free weights rooms. There are also over 70 classes where you can do cycling, HITT workouts and dance!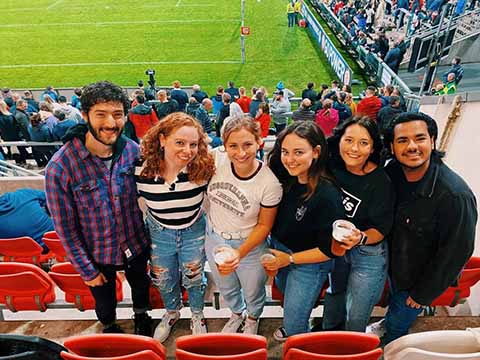 Tessa and pals on the trip to watch Ulster play rugby
There are many other benefits to living in student housing. Throughout the year, the Residential Assistants (RAs) will put on events from trivia to daytrips. I joined a Marvel Kahoot game for all of Elms BT9 and ended up winning a ten-pound Amazon gift card! Last semester, there were trips to the Slieve Donard for a hike and to Derry for a Halloween celebration. There were also trips around Belfast such as one to go axe throwing.
I've enjoyed my experience living in postgraduate housing at Queen's! I hope sharing my story helps you visualise what your experience might look like. You can access information about the Accommodation selection process here.
More info
Blog: What does a Residential Assistant do?
Tessa Rendina

Conflict Transformation & Social Justice | Master's Student | USA

I am a 22-year-old Conflict Transformation & Social Justice MA student at Queen's. I moved to Belfast from the Mid-Atlantic region in the US in September 2021. Outside of class, I play Gaelic football, volunteer for the Horn of Africa People's Aid NI by teaching English to migrants living in Belfast, and intern for the Centre for Democracy and Peace Building. Additionally, I love to hike, surf, and boulder (even though I am not the best at them). I look forward to sharing my experiences with you all!