There's a Queen's Student Society for Everyone
Part of having an enriching university experience is getting to know people outside of your course or flat. One way of meeting people with similar interests as yourself could be joining a club or society. In this post, Tejinder shares her experience.
Every university has a range of clubs and societies in different fields, be it academic, social, sports, "nerd-doms", etc. and Queen's is no different. The list of clubs at Queen's is very extensive and it is always beneficial to go to the Clubs and Societies Fair at the beginning of the academic year to get a taste of what clubs you might be interested in joining. If you missed out this year, you can always try again next year, or even get in touch with the club of interest by finding their email on the website, and get to know people that are already participating.
Everyone has interests, everyone has hobbies; even if you feel like you'd rather hang out alone and enjoy your hobbies by yourself, it never hurts to check out the existing societies at uni. Also, many people I know felt like they had specific interests which would not be met in the clubs at Queen's. I'm here to tell you that there is a club out there for everyone, and if there isn't, there are definitely other people with similar interests who would most likely create a club with you!
This is my second year at Queen's University, and I am part of a few clubs. One of them is Canadian-American Student Association (CASA) - which I've talked a bit in a previous post! The second club which I am part of is called the Wikipedia Editing Group for Dentistry. Another club of which I am a member is the South Asian Students Association (SASS). As you can tell, the range for these clubs is quite wide - two are purely social clubs while one is highly academic. As students, we all have such interesting lives and there is never just one quality which defines our personality. That's why it is so essential to seek out activities which enrich our minds and help us learn more about our own hobbies and interests.
For myself, this meant joining a club which would allow me to express and explore my Indian heritage and meet people who might relate to this. I quickly found out about the South Asian Students Association and joined the club. I have been to many events held by them such as Diwali Dinner, Bollywood Night at The Speakeasy and other smaller events. SASS was a club which met my interest in wanting to partake in activities related to Indian culture. If you're interested in learning more about Indian culture or participating in some South Asian activities, check them out!
Another interest I had was finding a group of Canadians who would be interested in doing "Canadian" themed events and activities so that I could feel less homesick. I had met some Canadians through my course, and International Week, so we all coordinated and decided we should start CASA. Creating this club last year allowed us to make new friends, but also to add a little bit of North American culture to the Queen's mixing pot!
In relation to that, one of my other interests is related to my course - dentistry. Although I learn a lot about it in classes already, researching outside of just course content (or building upon it) seemed very interesting to me. So, when my friend found out about the Wikipedia Collaboration for Dentistry, in which dental students around the world edit dental related Wikipedia content to make sure it's accurate and well researched, I was instantly interested. We created this club at Queen's this year and are part of the existing bigger project now.
This just goes to show that no matter what your interest is, no matter how niche it may seem (like editing dental content on Wikipedia or dancing to Bollywood music!), there will be a club at Queen's for you to join. If there isn't already one out there, don't be afraid to create your own. All you need is a few like-minded people and friends to begin a committee and form ideas about a club which suits your interests. If you want to create a new club, you should definitely email clubsandsocieties@qub.ac.uk to get more information about how to do so!
Tejinder Gill

Dentistry| 2nd year | Canada

I am a 24-year-old Canadian girl through and through! I came to Belfast in Sept 2017 to start my degree in Dentistry. While I do have a degree from Canada (in Biochemistry), coming to Belfast has been an entirely new experience. I am part of the Canadian American Student Association and I am also a Residential Assistant, so if you see me around, say hi! I love reading, sports, singing but above all, I am a coffee fanatic, so I am always up for a chat over a delicious cup of coffee!

‌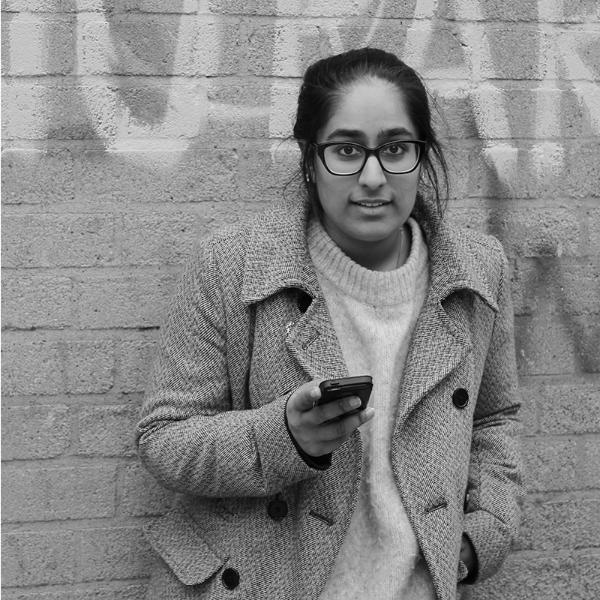 Tejinder Gil
Student blogger, BDS Dentistry