The Perfect Hidden Gem Coffee Shops for your Post-lecture Pick me up!
Queen's student Kathryn shares her top picks for little-known but excellent cafés around the campus.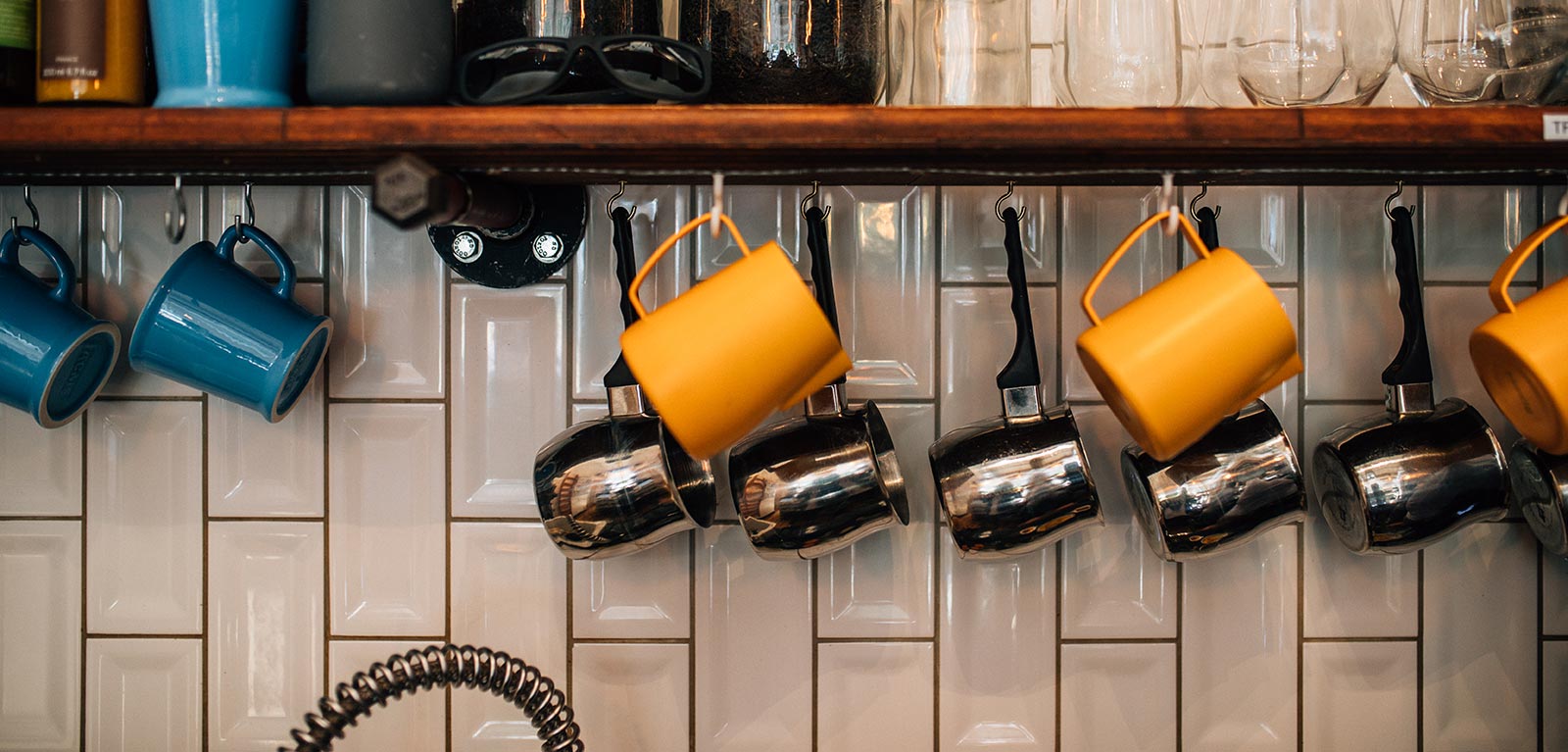 One of the great joys of my university career so far is discovering that I like coffee. From needing a boost for a 9am lecture to wanting to catch up with a friend, I've spent the past few years visiting plenty of cafés in and around campus. With the new term starting soon, here's my top picks for you to check out for yourself!
Day in the McClay? Check out….
Aleksandar's Bakery - You can find this little coffee shop full of charm on University Avenue behind the library. I first discovered Aleksandar's bakery when in search of lunch during a library study day, and have visited ever since to try all their pastries and sandwiches.
Owned by a Balkan family with 30 years of experience, the café has a homely feel- the perfect place to curl up with some reading when the McClay gets busy.
The Ulster Museum – the Wynne and Pym café (named after the architects of the building) resides right inside the museum, with floor length windows providing beautiful views of the scenic Botanic Gardens.
Tucked away, this café feels a step removed from the hustle and bustle of campus life while still being just minutes away from class! On a recent visit, I tried their oreo traybake, and would highly recommend. Plus, it's a great opportunity to check out all the museum has to offer, for free.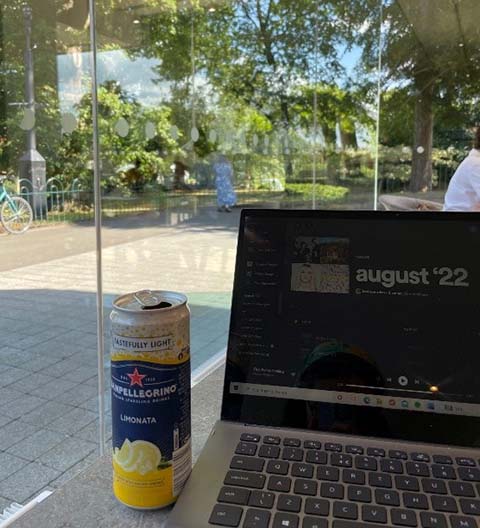 Mornings in the
Medical Biology Centre (

MBC)? Why not try….

The Fountainville Rooms- Keen to impress new university friends with the hipster spots of Belfast? The Fountainville rooms are a must. Tucked off to the side of the Lisburn Road just down from the MBC, this café opens on weekday mornings and all day on a Saturday.

This is maybe the best flat white I've had in Belfast, and will be returning soon to sit in their relaxed and plant-filled café space and enjoy their specialties- sourdough toast, and cannoli. With a vintage shop attached to the back as well, this is definitely the coolest place on campus to spend your break.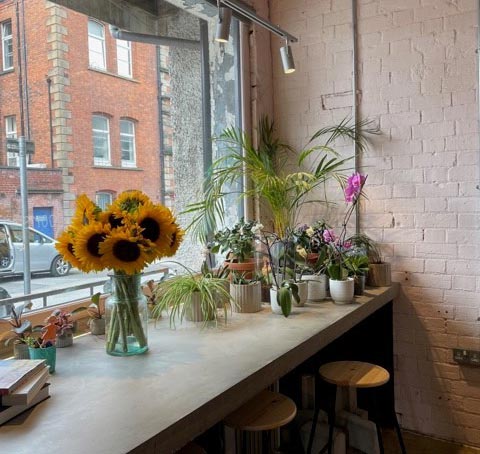 Mosaic- Placed right on Elmwood Avenue, Mosaic is a delightful café located in the Catholic Chaplaincy, offering well priced food and drinks with a smile. Menu stand outs include their range of grilled sandwiches and creative, vegetarian friendly breakfast options- I had a sandwich here and thought about it for a week.
Located such a short walk from the main campus buildings, this is a great place to swing by between classes.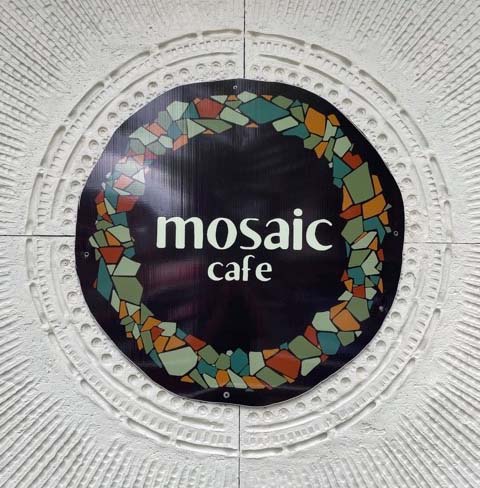 The HUB café- On the theme of great chaplaincy coffee shops, the Hub café, ran by the Church of Ireland and Methodist chaplaincy, is right next door! Expect the warmest welcome and fun seasonal specialty drinks as well as plenty of space to chill with friends and play a game of pool (or five).
The café also had a prayer space, creating a nice place on campus to take some time out if needed, and is more than happy to have students commandeer a nice big table for a few hours to get on with some work.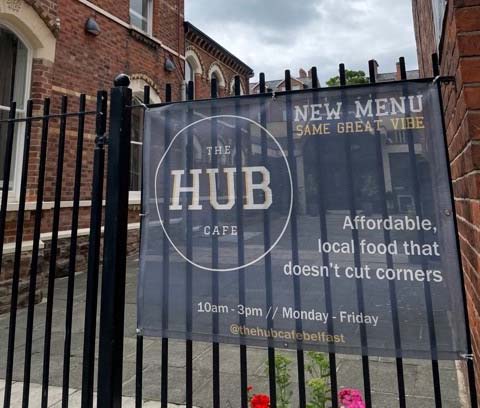 Starting on Stranmillis? You'll find…
5a- Part of the 'General Merchants' family, 5a, located on Lockview road at the bottom of Stranmillis, has been serving the student population from 2013. Brewing White star coffee, it's a personal favourite of mine to stop by for an iced latte and brunch with friends.
Just looking at their Instagram is bound to make you hungry! Located close to the River Lagan, this is one to save for a sunny day, with lots of outdoor seating and nice walks nearby.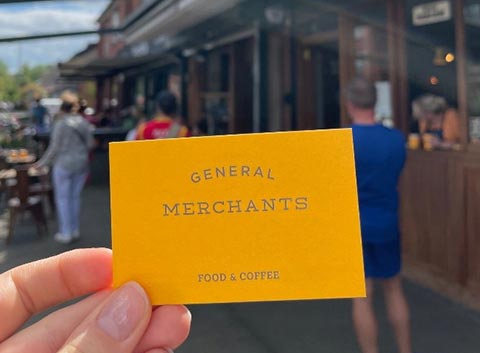 Orto- Having blown up as Belfast's coolest pizza joint this year, the good news is that Orto's appeal goes much further than just their dinner menu. With Italian inspired pastries and a specialty coffee blend from local coffee roasters Established, Orto is a must-visit, whether you're visiting briefly for a takeaway or sitting back to watch the world go by. Special shout out goes to the Cinnamon rolls, and be sure to return in the evening for some delicious pizza.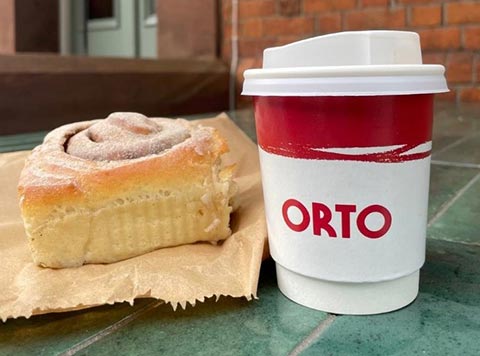 (Side Note from the editor: Orto's custard tarts and cruffins are also AMAZING!)
With so many coffee shops and restaurants just minutes away from campus, you'll never be stuck for somewhere new to try or local favourites to return to. And with uni work picking up as term goes by, don't be surprised if you see me in any of the above places for a good old caffeine fix!
Find out more
More blogs about food
Eating and Drinking in Belfast
Kathryn Allen

Medicine| Undergraduate Student | Lisburn, NI

I'm a 21 year old student originally from Lisburn and starting my fourth year of Medicine at Queen's in September- I love my degree because its combines caring for people, learning fascinating things and working as a team. When I'm not busy surviving placement and exams, you can find me in one of Belfast's great coffee shops with a friend, going to concerts to get my fix of live music, or curling up to read a book with a carefully curated Spotify playlist on in the background!