Squad Goals: Gaelic Football at Queen's
Joining a club is a great way to make new friends at uni. American blogger Tessa joined the Ladies Gaelic football team at Queen's and has been having a ball.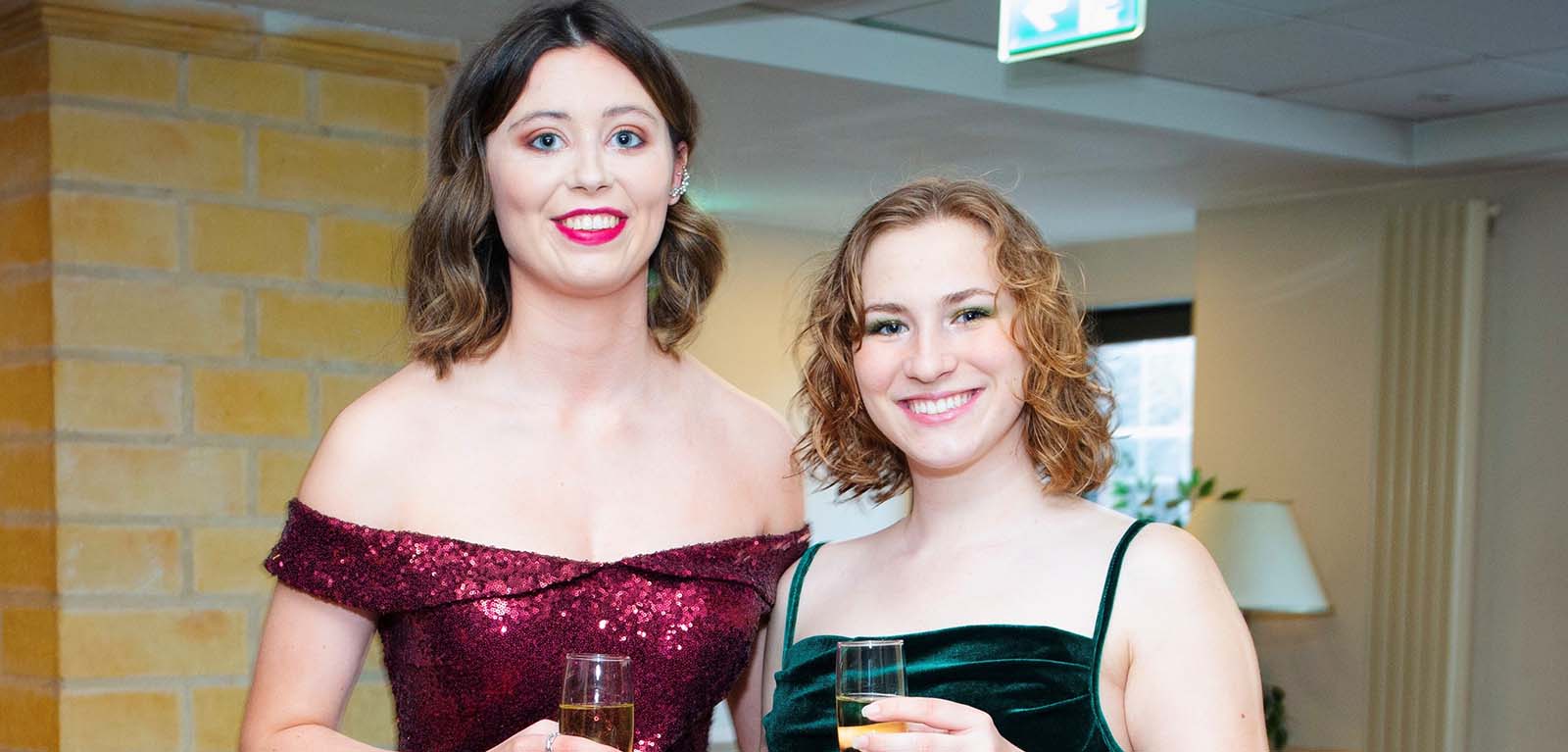 I played soccer all my life, but I knew I wanted to try something new during graduate school. So, I challenged myself by picking up Ladies Gaelic football when I got to Queen's!
The first day of practice I felt unsure and didn't know anyone on the team. Determined to try out, I walked to the first practice from Elms Village to Upper Malone Playing Fields with a pair of cleats and bottle of water. We started off with a couple drills and ended up doing a half-field scrimmage. Not a clue what to do, I asked the girl marking me about the rules of the sport.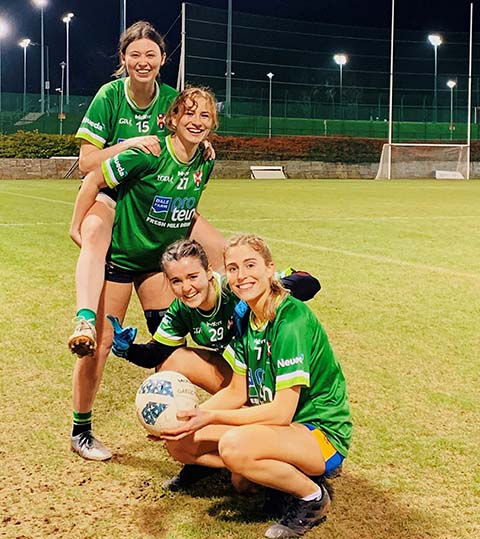 Tessa and her new GAA playing pals
Welcomed with open arms
Beth, also new to Queen's but not to Gaelic football, did her best to help me out. Another player, Julie, offered me a ride home after practice. Everyone, including the coaching staff, welcomed me with open arms despite my inexperience. Feeling comfortable with the team and excited about the sport, I bought gloves and a gum shield to be able to play competitively.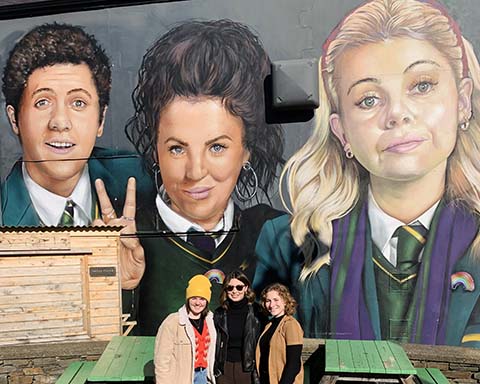 Aoibhinn, Beth and Tessa at the Derry Girls mural
New pals
The next practice I went to was specifically for newer players. There I met Aoibheann. We quickly became friends even though I could not pronounce let alone spell her name at first. Aoibheann was nice enough to give me lifts to practice and games for the rest of the semester. She also invited Beth and me to spend the weekend with her in Derry during her medical placement this Spring.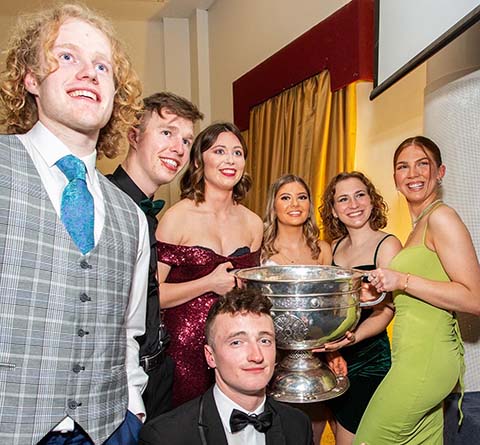 Joining a team is a great way to make friends
Making the team
The Ladies Gaelic Football programme put on training for new players once a week. Unfortunately, I could not attend these due to a schedule conflict, so I just kept showing up to practice. I am so glad I stuck around because I was placed on the Thirds Team or the Lagan Cup Team where I got to practice and play in games. I found my place as a full-forward since I had the skills from soccer to create space and shoot but was still working on my ball handling skills and defence. The Third's coach was so excited to have an international player, I was dubbed 'Yankee Doodle' for the rest of the season.
Socialising in style
Through Gaelic football, I made so many friends who are from around here and I learned a lot about Irish culture. I even got to attend Queen's Gaelic Athletic Association (GAA) formal and spend a few nights out with the team at the Points and the Hatfield.
Over the summer I am thinking about joining a local club team and when I'm back in the US there are a few Gaelic football leagues on the East Coast.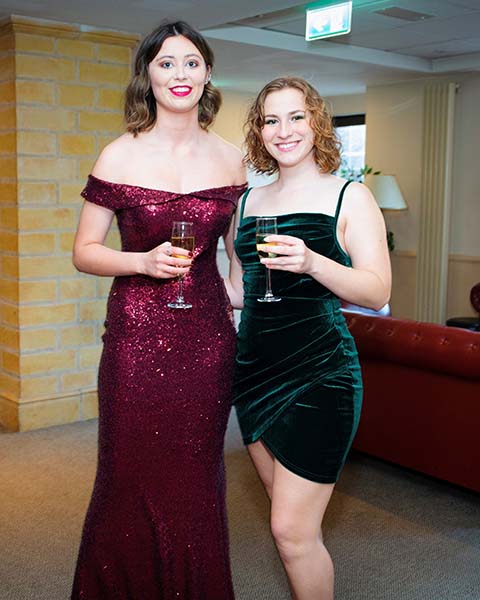 Beth and Tessa at the GAA formal
I highly recommend the GAA!
I can't thank the club enough for welcoming me on and letting me pick up a new skill and friends along the way. After my fulfilling experience with Gaelic football, I highly recommend checking out GAA if you are interested in trying a new and unique sport during your time in Belfast.
More info
Gaelic Football Club - Women's
Tessa Rendina

Conflict Transformation & Social Justice | Master's Student | USA

I am a 22-year-old Conflict Transformation & Social Justice MA student at Queen's. I moved to Belfast from the Mid-Atlantic region in the US in September 2021. Outside of class, I play Gaelic football, volunteer for the Horn of Africa People's Aid NI by teaching English to migrants living in Belfast, and intern for the Centre for Democracy and Peace Building. Additionally, I love to hike, surf, and boulder (even though I am not the best at them). I look forward to sharing my experiences with you all!