4 Reasons I chose Queen's to study an MA in Film
Victoria Brown is making the leap from undergrad to postgrad and gives you the scoop on why she chose to stay at Queen's for an MA in Film.
1) The Course content is diverse and caters for the practical and the academic
Nothing is more important when choosing where to study your Masters than the course itself! I studied Film as part of my undergraduate degree at Queen's (English and Film) so I knew their Masters programme would be interesting and challenging.
The Masters in Film course covers elements of cinema such as film creation and its subsequent history in the United States (which includes studying various philosophies of history and various theoretical approaches to historical and cultural study); Political cinema which explores how film has been adapted and transformed by the ideological demands of events and their aftermath, with in-depth study of American and European cinema; Screenwriting, where workshops, screenings and film analyses will help you understand and develop your creative writing; and Film Censorship, which tackles regulations and audience theory surrounding cinema.
There are also practical modules available for those interested in the hands-on side of film, and for the intense researchers there is a 15,000 dissertation project available. All in all, it makes for an interesting and valuable course!
2) Queen's has world-class facilities and resources
Not only does Queen's have a variety of film equipment available to students, but it also has world-class lecturers who regularly publish their own continued research in the field.
Lectures and screenings are held in the QFT (one of my favourite places in Queen's) which is not only an independent cinema which often showcases indie, European and third world cinema, but also hosts a variety of Film Festivals such as the Belfast International Arts Festival and the Belfast Film Festival.
With regards to resources, Queen's has the McClay library which houses dozens of books and journals on cinema, as well as DVD copies of films studied on the modules. Queen's also has their own Editing Suite, a modern building that provides students with a quiet place to study and edit their final products.
3) Queen's has great links within the burgeoning Northern Irish film scene
Queen's has strong contacts with the local film and broadcast industry, enabling them to organise regular meetings with industry professionals, workshops, and placements for students interested in a career in film and the creative industries. Studying here can help you make a name for yourself in the flourishing film and TV business in Northern Ireland.
The filming of Game of Thrones in Northern Ireland has been a real boost to the industry and helped industry professionals see the potential for locations as well as recognising an excellent talent pool. There's never been a better time to be involved in the film business in Belfast! Check out what's happening right now on NI Screen.
4) Queen's reputation is top-class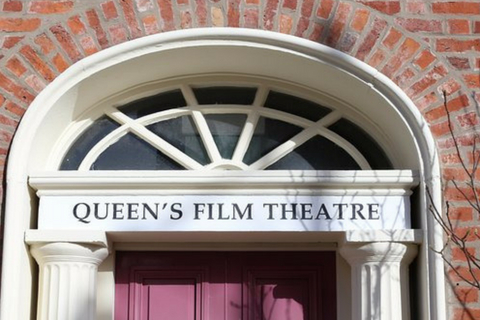 You can't deny Queen's positive reputation and the impact is has on potential future employment. Ranked in the top 50 universities in the world, choosing Queen's is a no-brainer!*
Find out more about doing an MA in Film at Queen's.
*Times Higher Education Impact Rankings 2021
Victoria Brown

English and Film | 3rd Year | Belfast, Northern Ireland

I am a 22-year-old Hufflepuff English and Film graduate, and I am currently waiting to study an MA in Film. Passionate lover of literature, cinema, and academic writing, particularly relating to the Gothic, horror, and fantasy. Before moving to Belfast to live with my partner and study at Queen's, I lived in the seaside village of Groomsport. I am now the Editor of The Gown Independent Newspaper and the PR & Communications Manager for RTS Futures NI. I hope you enjoy my posts!

‌‌‌‌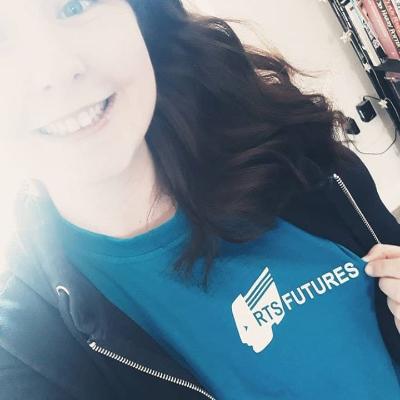 Victoria Brown
Student Blogger, English and Film