A Day in the Life of a Creative Writing Student at Queen's
International MA student Daniel Gonzalez gives us a sneak peek into his day.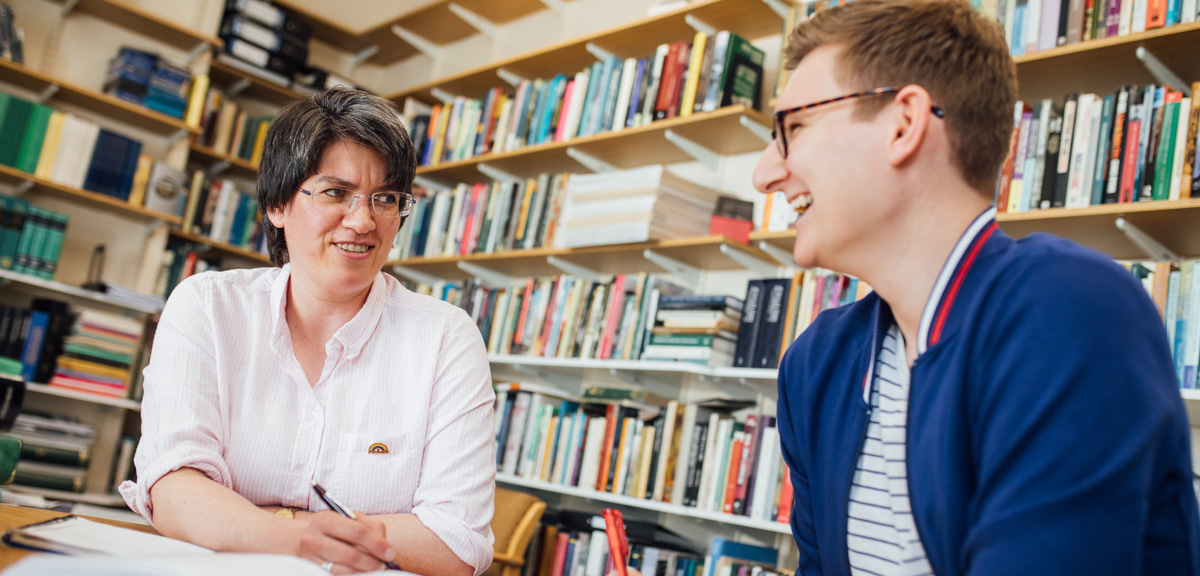 10 AM- Flex my screenwriting muscles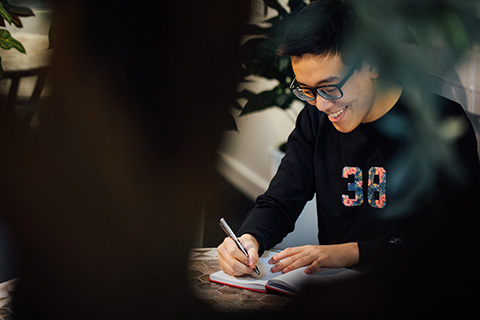 One of my favourite things about the Creative Writing course is that we don't only study novels. We cover creative writing from all mediums: from writing novels to screenplays, we discuss and evaluate the different kinds of styles and techniques that writers use. Not only that, but we also get to workshop pieces that we have worked on, sharing what we have written with classmates and learning what we are doing right and what needs work.
12 PM-Coffee break on campus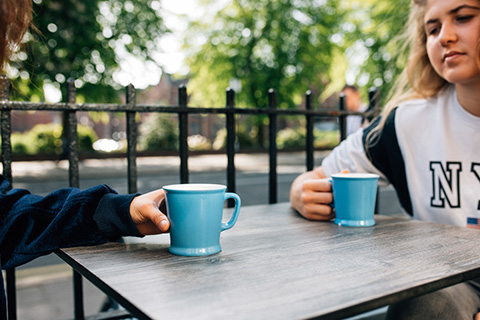 After class, many of my classmates meet in the Junction café at the Froggatt Centre and just sit and talk, whether it's about class, a book we have read, what we're writing about, or how we are adjusting to life at the University. It's a great chance to get to know everyone I'm studying with and to talk with people who have the same interests as me.
1 PM-Catch up on some reading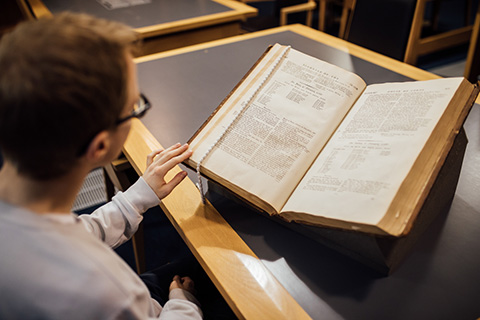 After chatting with classmates, I head over to the McClay Library, with its excellent reading rooms. The rooms have space for a lot of students, and everyone inside is busy studying away. The rooms themselves are made so that there is a minimum of sound, allowing you study, read, and write in peace. I spend a lot of my time here, finding the library conducive to when I really need to focus.
5 PM-Burger break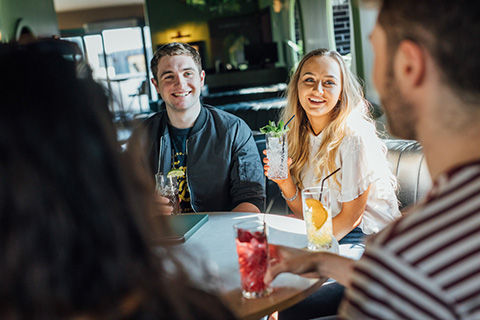 After studying and working on writing projects, I head out to one of the many nearby places to eat, working my way through to try and find the best hamburgers that I can, while also trying out the local fare. Each place that I visit has its own unique atmosphere.
6 PM- Dragonslayers club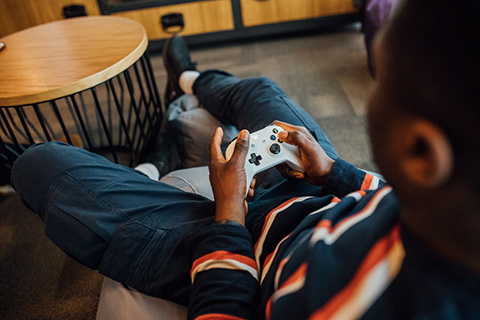 I like to head to the Student Centre after dinner, as there are frequently clubs there, the one I attend the most being the Dragonslayers. With an entire floor for video games on whichever system you might prefer, or another set up for the people that like board games or Dungeons and Dragons, it's a great time for me to just relax and enjoy myself, taking time to step back from school and homework.
After that, I head back to my apartment and wind down by listening to music or watching videos on YouTube before going to sleep.
Discover Creative Writing at Queen's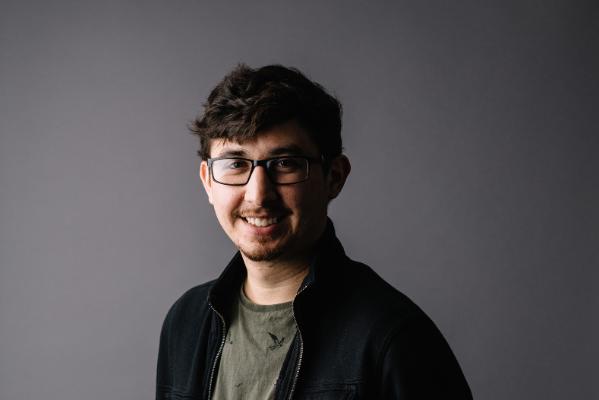 Daniel Gonzalez, MA Creative Writing