Queen's award Honorary Professorship to Declan Kelly
Queen's have awarded Irish-American entrepreneur, businessman and philanthropist Declan Kelly, Chairman and CEO of global consulting company, Teneo Holdings an Honorary Professorship at Queen's Management School.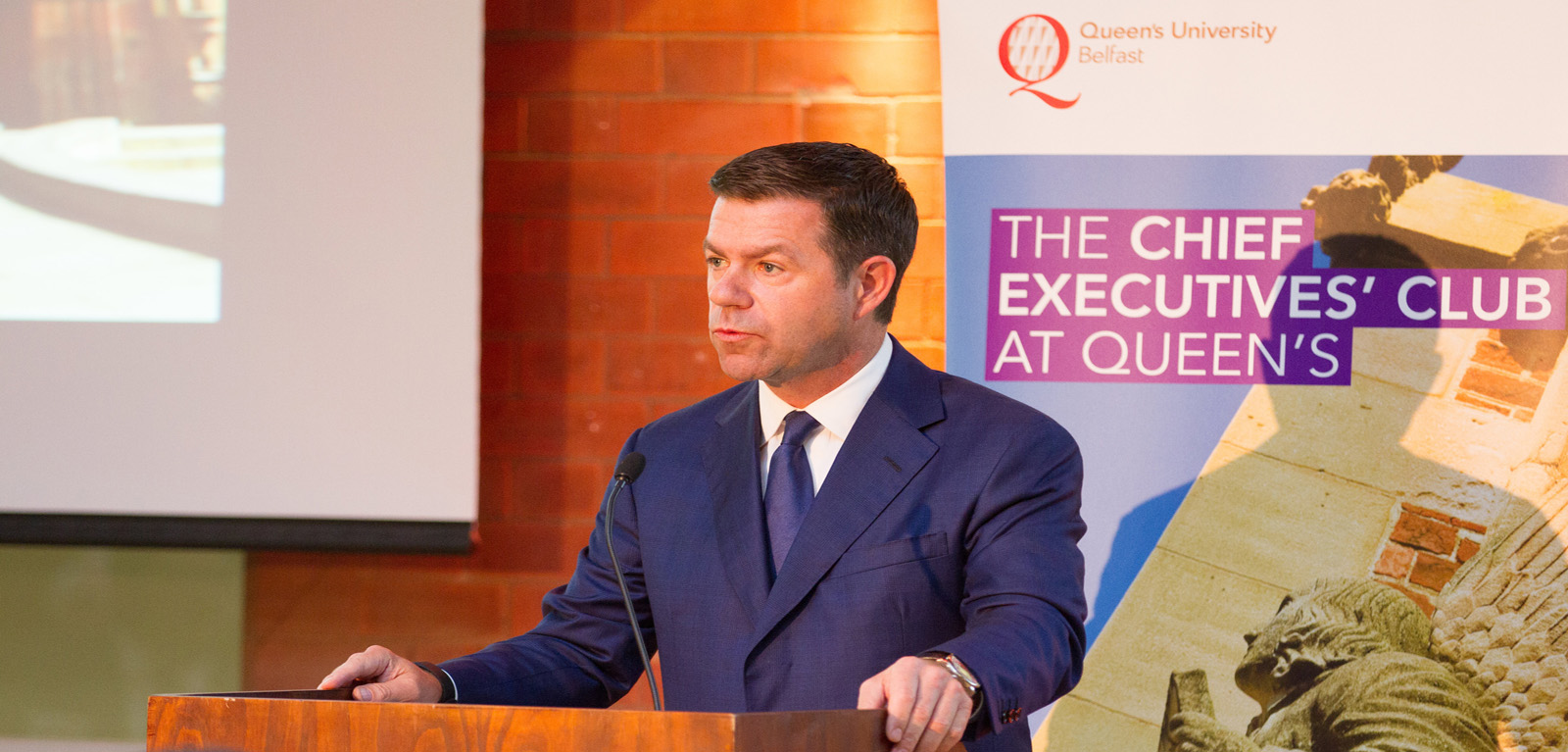 Mr Kelly was awarded the prestigious Professorship during the Chief Executives' Club inaugural Annual Leadership Lecture at Queen's Management School, at which he was the guest speaker.
Professor Nola Hewitt-Dundas, Head of Queen's Management School, said: "It is an honour to award Declan Kelly with this Honorary Professorship at Queen's. He has been a great ambassador for Northern Ireland in the world of business internationally and will act as an inspiration for our management and business students here at the University."
From journalism to consulting, Mr Kelly has had an impressive career and is widely known for his corporate problem solving skills, due to the impact he has had on the American corporate world. His company, Teneo Holdings, provide services that span the range of strategic communications; government affairs, investment banking, cyber security and risk management, management consulting, investor relations, corporate governance, advisory and executive recruitment, amongst many others.
In 2009, he acted as US Economic Envoy to Northern Ireland after being appointed to the post by the then US Secretary of State Hillary Clinton.
Mr Kelly founded the United States - Northern Ireland (US-NI) Mentorship Programme, which he still personally funds and oversees. The programme is designed to offer recent graduates from Northern Ireland an opportunity to gain business and managerial experience in the United States in order to broaden perspectives and entrepreneurial flair. Almost 100 students, including 39 Queen's University graduates, have participated in the programme, spending a year in the United States working in some of the world's leading companies.

In this role, Mr Kelly will be a Visiting Professor in Management and Leadership and will act as an ambassador for the University in the United States.