University Preparation Courses
Affordable education at a world-class university
University Pathways for International Students
About INTO at Queen's
Welcome to INTO Queen's University Belfast, your pathway to a degree from Queen's University Belfast – a world-leading university with a global reputation.
We give international students like you the opportunity to study at a Russell Group university – one of the UK's 24 elite research intensive institutions.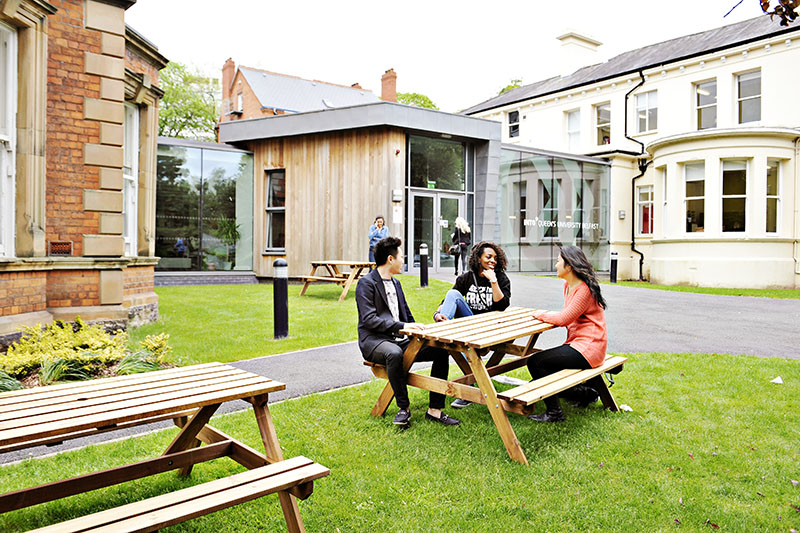 Your Study Centre
The INTO Centre is on the University campus and has everything you need from modern classrooms to our friendly support team
That's not forgetting our teachers who have many years' experience of helping international students like you to improve their English, adapt to studying in the UK and go on to be successful at university and beyond.
More about the Centre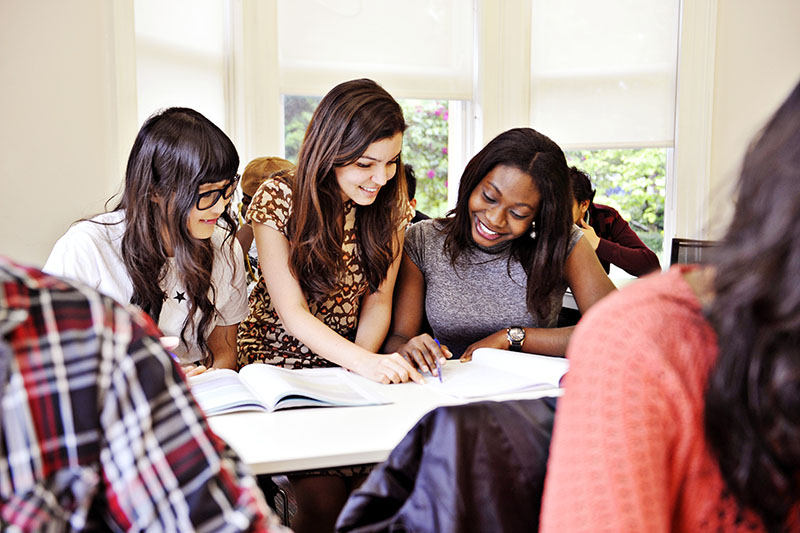 SUPPORT WHEN YOU NEED US
Whenever you want to talk to someone you can go the Centre's welcome desk where you will find friendly staff dedicated to your welfare
This may be the first time you are studying overseas, but we have welcomed thousands of students, so will be able to help you no matter what the problem.
Here to help you succeed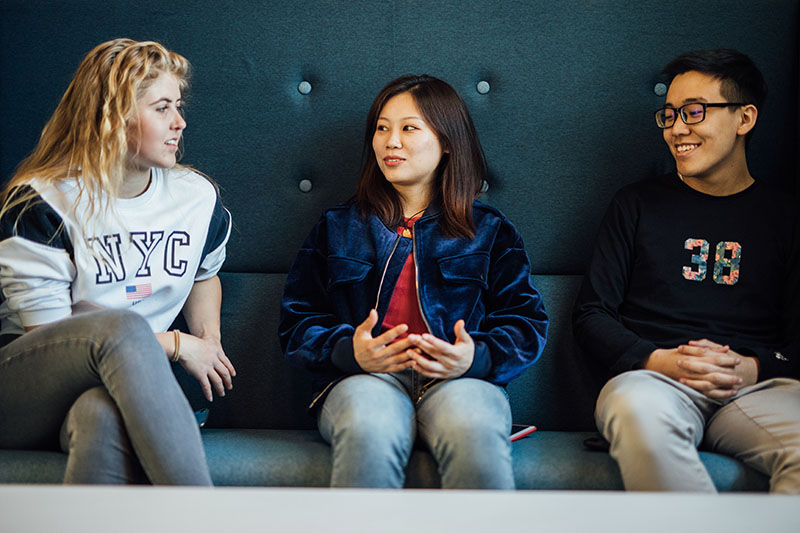 SCHOLARSHIPS
Save up to £8,000 on your tuition fees with generous international scholarships at Queen's.
We offer INTO Regional Office Scholarships of up to £4,000 to students who have achieved good grades.
When you progress to your degree at Queen's, you'll receive a guaranteed scholarship of £2,000-£3,000 towards your tuition fees – and an early commitment award to the value of £1,500 if you pay before the stipulated deadline.
What our students say
The purpose of INTO at Queen's is to improve the employability of students and help them achieve their goals; and that's exactly what it's doing.
Read some of our student testimonials below.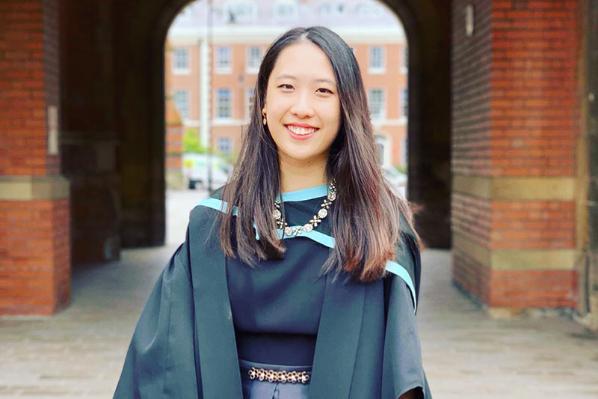 Big gratitude to the lecturers and my friends at Queen's University Belfast. I learned many new things and met good friends from all over the world. Having had the chance to study at Queen's did indeed help me to secure an internship at HSBC.

I remember my journey from starting with INTO Queen's until graduating from my bachelor's degree in Finance, it can be challenging but once you reach the end goal, you will find it worthwhile. Be bold and never give up, be your best when studying at Queen's and you never know how much you will gain at the end of the journey. Yoke from Malaysia
International Foundation in Business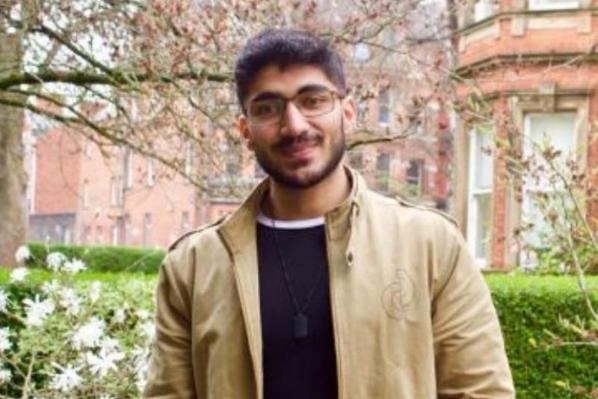 The modules were crafted specifically to meet my degree requirements and I am enjoying my degree at university. Progression to Year Two of my degree was not that difficult from the International Year One programme. With the help of amazing professors who are always there to take the time to help you along the way, you can achieve your goals." Mustafa from Pakistan
BEng (Hons) Mechanical Engineering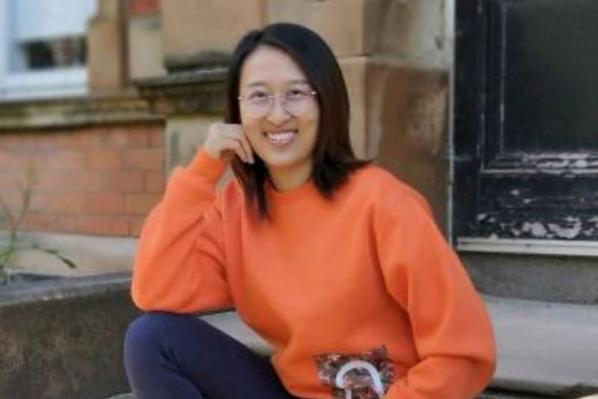 Teachers here are so supportive. They don't just support me with my studies, they also always care about my mental health. Studying with INTO will make my Master's degree easier, as I can get used to the UK education system. Huaxin from China
Graduate Diploma, INTO Queen's University Belfast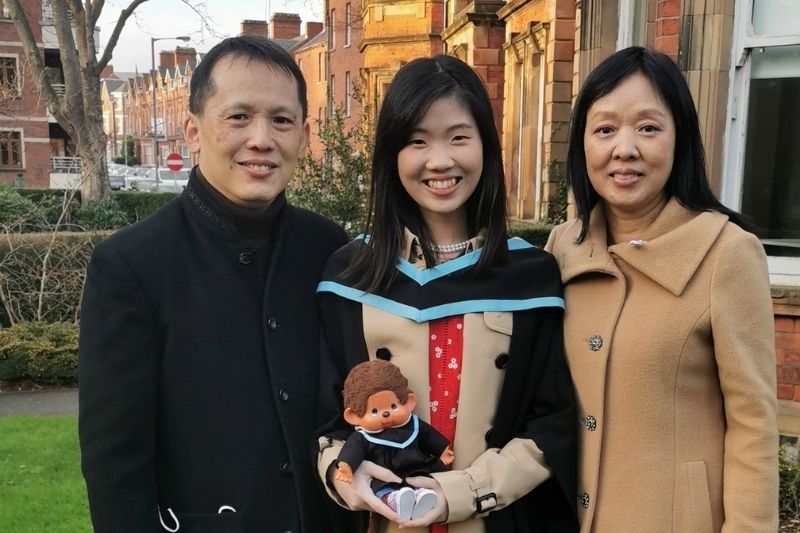 "Queen's was the best choice"
"As a graduate of Queen's myself over 20 years ago, I graduated with the same doll my daughter is holding. My son is also a graduate of Queen's. I felt the UK was a good choice for education for my children and Queen's was the best choice as it is a good UK university.
The one year at INTO Queen's helped my children adapt to their environment and prepare for their degree. The scholarship she received was also very helpful in releasing a bit of financial burden. I am very proud of my daughter and what she has achieved". Mr Chan, Hong Kong (SAR)
Mr Chan is parent of alumna Vicky who completed International Foundation in Science and Engineering then progressed to BSc Actuarial Science and Risk Management. Vicky completed a one year internship in Hong Kong (SAR) and is now working as an Actuarial Consultant for RNA Analytics in London.
Mr and Mrs Chan, Hong Kong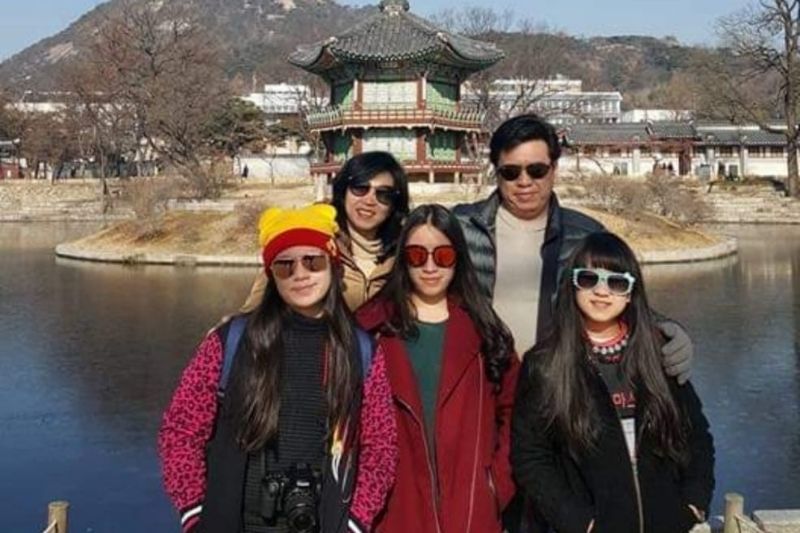 "Studying abroad at Queen's is a great investment"
"It is very worth it. All companies worldwide are developing vastly and our children will have to be prepared for the change and the competitiveness in terms of job seeking. We think that by getting better education, taught by experts, as well as learning more about the language will equip our children with the knowledge, the experience that is needed so that they have great and creative minds.
By enrolling our kids at Queen's University Belfast, which has great history and reputation, they can interact and learn with international friends from all around the world which we think is very important. Studying abroad at Queen's is a great investment and will give them a grasp in facing the world's future development."
Mr Martono from Indonesia, is the proud father of sisters Fannya and Ferensky Sandjaja.
Fennya is currently at INTO Queen's and Ferensky is at Queen's.