University Preparation Courses
About INTO at Queen's
INTO and Queen's University Belfast work in partnership to prepare you for your degree at the University.
With experienced teachers and modern teaching facilities, we'll make sure you have an outstanding academic experience. From your first day with INTO Queen's, you'll be a full member of the University, studying in the heart of the campus.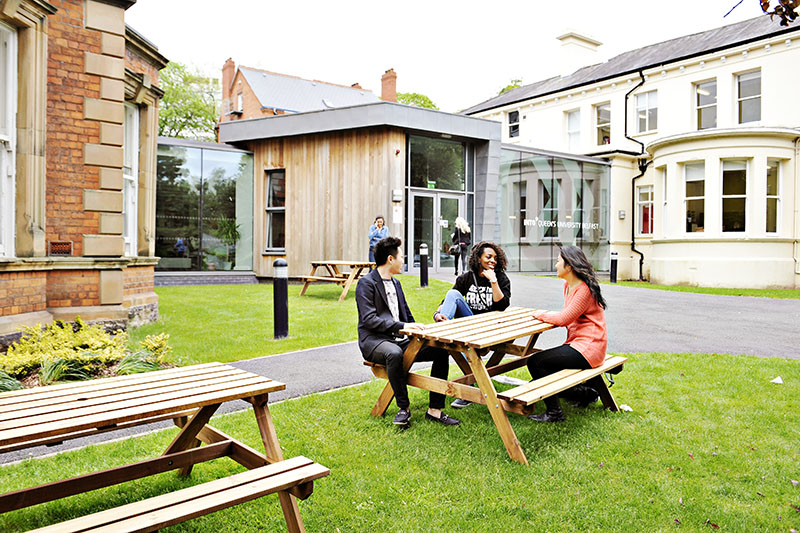 Your Study Centre
The INTO Centre is on the University campus and has everything you need from modern classrooms to our friendly support team
That's not forgetting our teachers who have many years' experience of helping international students like you to improve their English, adapt to studying in the UK and go on to be successful at university and beyond.
More about the Centre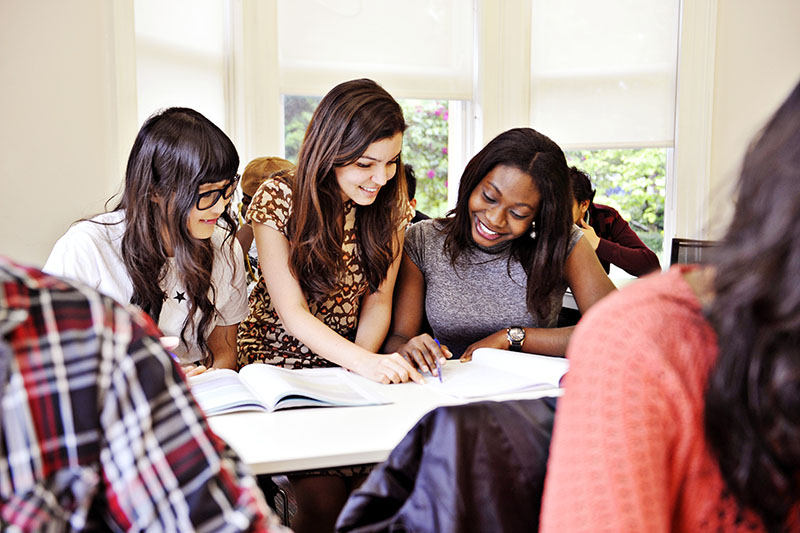 SUPPORT WHEN YOU NEED US
Whenever you want to talk to someone you can go the Centre's welcome desk where you will find friendly staff dedicated to your welfare
This may be the first time you are studying overseas, but we have welcomed thousands of students, so will be able to help you no matter what the problem.
Here to help you succeed
What our students say
The purpose of INTO at Queen's is to improve the employability of students and help them achieve their goals; and that's exactly what it's doing.
Read some of our student testimonials below.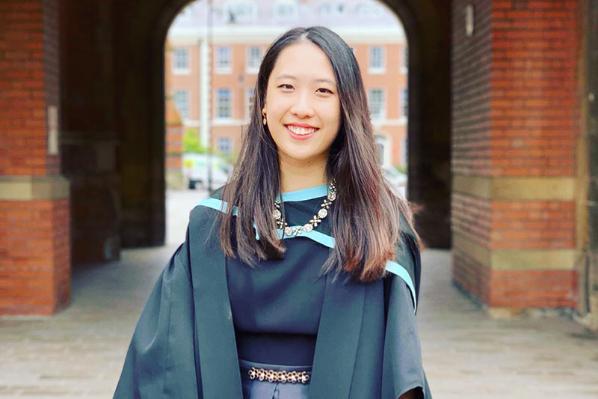 Big gratitude to the lecturers and my friends at Queen's University Belfast. I learned many new things and met good friends from all over the world. Having had the chance to study at Queen's did indeed help me to secure an internship at HSBC.

I remember my journey from starting with INTO Queen's until graduating from my bachelor's degree in Finance, it can be challenging but once you reach the end goal, you will find it worthwhile. Be bold and never give up, be your best when studying at Queen's and you never know how much you will gain at the end of the journey. Yoke from Malaysia
International Foundation in Business

Beyond all the beauty that surrounded me in Belfast, the people are what stood out most; great conversationalists, tolerant, loving, sophisticated and kind. The people of Belfast are my second family. Ali from Kuwait
International Foundation in Engineering and Science

The teachers and support staff at INTO are very helpful and approachable. The modules I am studying within the International Year One programme are very interactive which allows me to push myself out of my comfort zone and become a well-rounded individual. The knowledge I am getting now is preparing me for the second year of my degree at university. Qinming from China
International Year One in Engineering