Leading Face Recognition Expert and CEO of M&S Receive Honorary Degrees at Queen's
Steve Rowe and Dame Vicki Bruce will receive Honorary Degrees at Queen's University Belfast today (Friday 29 June)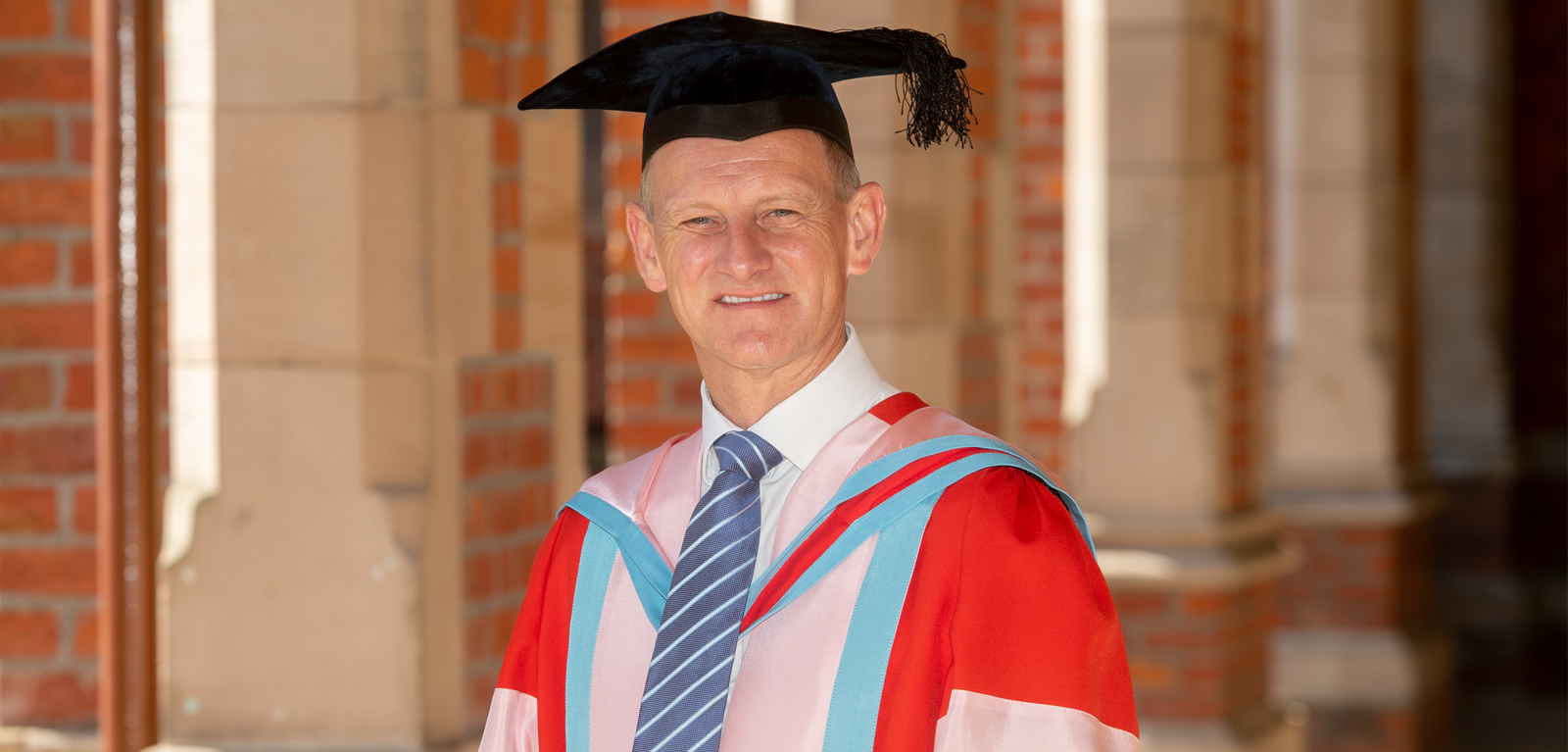 Today, Friday 29th June, will see leading names in science and commerce recognised at Queen's University Belfast.
In the morning graduation ceremony, Steve Rowe will be awarded with an honorary doctorate for services to business and commerce. Steve, Chief Executive of Marks & Spencer, is currently driving the most radical transformation programme in the company's 134-year history to restore the business to sustainable, profitable growth.
Steve began his career in retail at the age of 15 when he got a Saturday job at Marks & Spencer's Croydon store in London. Apart from a brief stint with Topshop, Rowe has spent his career with Marks & Spencer, and worked across many departments in the organisation ranging from store management, to clothing and food buying groups. Prior to taking up his role as CEO in 2016, Rowe held a number of senior positions including director of retail and e-commerce and joined the board in 2012 when he became head of the food division. He has also held senior roles as a Director of the New West End Company, The BID, which operates in the centre of London.
Steve Rowe said, "I feel most privileged to receive an honorary doctorate from Queen's University Belfast. The company opened its first store in Northern Ireland over 50 years ago. We have enjoyed a strong collaboration with Queen's working on step changing integrity standards in supply chains and combatting food fraud. We value our partnership very highly."
In the afternoon graduation ceremony, Dame Vicki Bruce will be awarded an honorary doctorate for distinction in education.
Dame Vicki is an eminent psychologist who is known for her work on human face perception and person memory, including face recognition and recall by eye witnesses and other aspects of social cognition.
Dame Vicki is an Honorary Fellow of the British Psychological Society, a Fellow of the British Academy, and a Fellow of the Royal Society of Edinburgh. She has served as Vice-President of the British Academy, and as President of the Experimental Psychology Society, the British Psychological Society and the European Society for Cognitive Psychology. She has chaired research assessment panels in the UK and Hong Kong, and served on a number of Higher Education funding agencies including six years on the Northern Ireland Higher Education Council.
Dame Vicki Bruce said, "I am delighted to be given this honorary doctorate. It is wonderful to see the commitment of Queen's University to world class research -and to celebrate that the University is now in the Top 200 in the recent QS World University Ranking 2019. It is also a privilege for me to help celebrate the School of Psychology's many impressive achievements including the Athena Swan Gold award, reflecting its outstanding support for career development of women in science."
Dame Vicki and Steve Rowe are among 12 individuals who receive honorary degrees this summer at Queen's University Belfast.
Queen's awards honorary degrees to individuals who have achieved high distinction or given significant service in one or more fields of public or professional life, and who serve as ambassadors for the University and Northern Ireland around the world.
Media
Media inquiries to Queen's Communications Office. Tel: 028 90 97 5845 or email comms.office@qub.ac.uk