Research team developing "empathic" cars of the future
Graduates from Queen's University Belfast are working with technology company Sensum to develop "empathic" machines of the future, including cars that will measure and respond to the feelings of their occupants.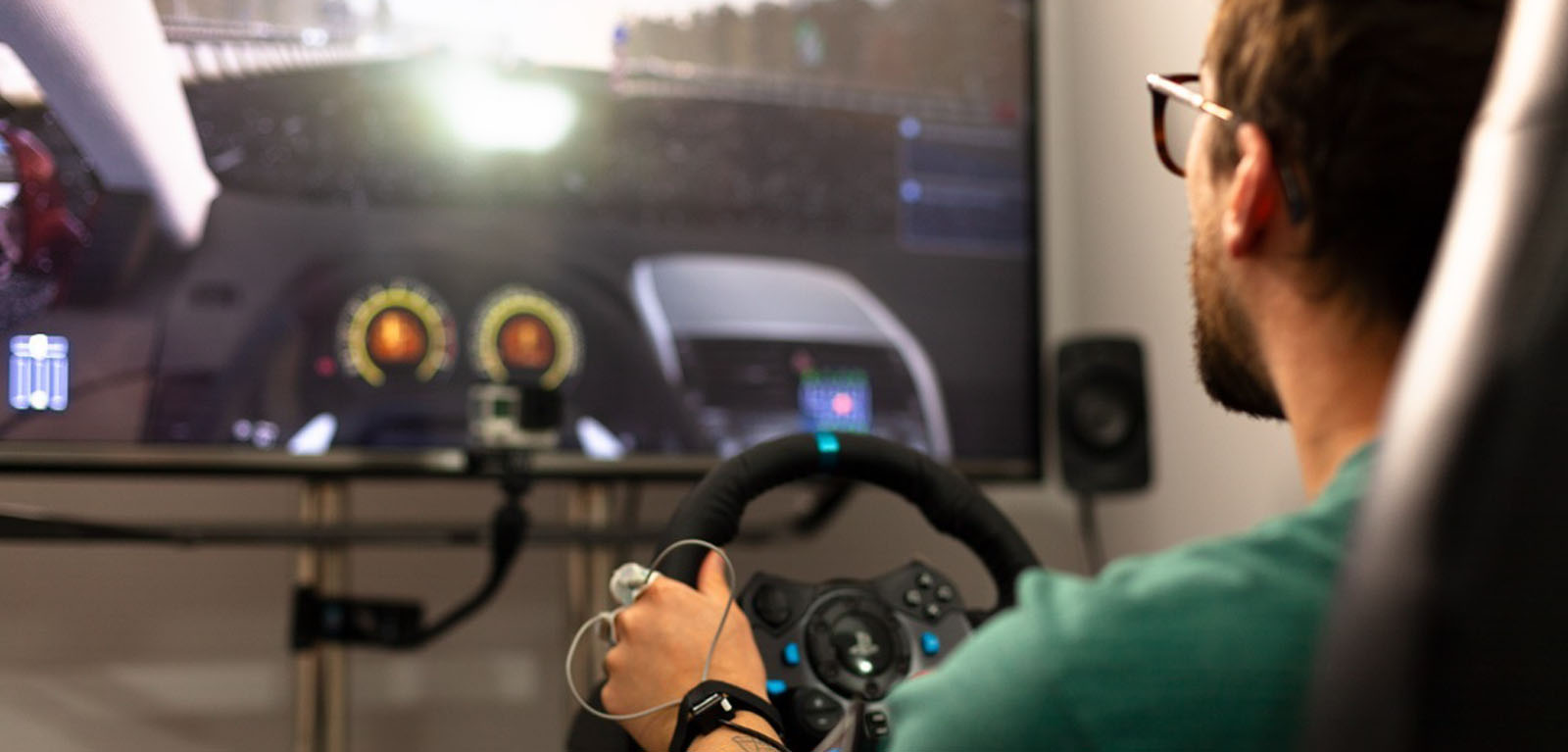 The research focuses on creating an empathic interface for cars. This means that the technology within the car will pick up on emotions and other states, such as stress, and respond appropriately to them, for instance by adjusting climate settings, or offering to switch to self-driving mode.
The end goal is to make the transport experience safer, more comfortable and more enjoyable.
The two Queen's Psychology graduates, Christine Spencer and Dr Daniel Moore, are currently taking part in full-time Knowledge Transfer Partnerships, for two years each, between Queen's School of Psychology and Sensum, a company that specialises in "empathic artificial intelligence."
Christine Spencer, Cognitive Psychologist at Sensum and Knowledge Transfer Associate with Queen's University, said: "When the findings of your research contribute to new products from global business customers it challenges you to design practical experiments and collect robust data. We are exploring new scientific insights for application in real-life scenarios, which is very rewarding."
The projects are supervised by Dr Gary McKeown, Senior Lecturer in the School of Psychology, Queen's University Belfast. He works in a field known as Affective Computing, which tries to understand the emotional aspects of human life using a combination of psychology and computing.
Dr McKeown said: "The partnership between Sensum and Queen's is an outstanding example of industry and academia collaborating. The trust and productivity we have established over eight years of working together has become a valuable pathway for the commercialisation of scientific knowledge".
The research is unique as it takes on a "universal approach" to empathic AI- taking account of as many different modes of human-body data as possible, to provide a holistic view of a person's feelings in real time. This reflects how Sensum's empathic AI product uniquely works.
The researchers have been carrying out the research at Sensum's in-house lab for researching human emotion and cognitive states. The lab contains an immersive driving simulator with a wide range of sensors that measure physiological changes, facial expressions, voice patterns and more.
The research has explored various driver emotions in a range of scenarios, not just in the laboratory, but also out on the road. In response to some of Sensum's global automotive customers, there has been a recent focus on researching driver stress.
The work carried out by Sensum and Queen's has made Belfast an area of global excellence when it comes to creating artificial intelligence technology from the latest emotion science.
Dr Daniel Moore, Lead Data Scientist at Sensum and Knowledge Transfer Associate with Queen's University Belfast, said: "Empathy is becoming a major step forward for artificial intelligence so our work is contributing to a new generation of smart technology that can interact with people in increasingly personalised and helpful ways".

Gawain Morrison, CEO & Co-Founder at Sensum, said: "Our close relationship with Queen's connects us with a world-class scientific institute, fuelling the journey from innovative research to product deployment for some of the largest brands in the world. Now, as this kind of technology finally comes of age, industry demand is only going to grow."
The KTP partnerships are co-funded by Innovate UK and Invest Northern Ireland. Invest NI has committed to provide £4.9m in funding between 2018-2023 towards Knowledge Transfer Partnerships for Northern Ireland businesses.
Lorraine Marks, Head of KTP & Business Networks, Queen's University Belfast, added: "The KTP team at Queen's work with companies of all sizes and in all sectors with the objective of making businesses more profitable. These projects are great examples of what can be achieved when you combine industry knowledge with leading edge academic research'.
Media
Media inquiries to Jemma Greenlees at Queen's University Communications Office T; +44 (0)28 9097 3087 E: j.greenlees@qub.ac.uk.