Professor Isabel Torres
Professor of Spanish Golden Age Literature
School of Arts, English and Languages (AEL)
Professor Torres has an international reputation in Spanish Renaissance ('Golden Age') Literary and Cultural Studies; her major contribution has been in the field of Renaissance and Baroque poetics.
Professor Torres' expertise lies in the research and teaching of 'Golden Age' Spain - a period of extraordinary historical circumstances and radical cultural transformation. Taken collectively, her work attempts to posit a more plural understanding of the period; to redefine a culture through a redefinition of the poetry that is located at the centre of that culture's own self image. Her research has always been a catalyst for a broader re-evaluation of poetics that has relevance far beyond the confines of the period. There is, at its core, a timely focus on the processes as well as the products of thinking.
In 2016, Professor Torres was elected to the Royal Spanish Academy – one of Spain's highest accolades – in recognition of her outstanding scholarly contribution to Spanish literature.
Fields
Languages
Modern languages
Spanish
Areas of Expertise
Early Modern Spanish Literature and Culture; Spanish Language; Renaissance Humanism; Classical Heritage.
Notable coverage
Associated Research Centres / Projects
Professor Torres was elected to the Real Academia Española in 2016 as a Corresponding Fellow in recognition of her outstanding contribution to Spanish literature. She served as President of the Association of Hispanists of Great Britain and Ireland (2015-2018), and is currently Chair of the Board of Trustees. She is a member of the International Advisory Board for Tamesis, and Executive General Editor of the international research journal, Bulletin of Spanish Studies (https://www.tandfonline.com/loi/cbhs20).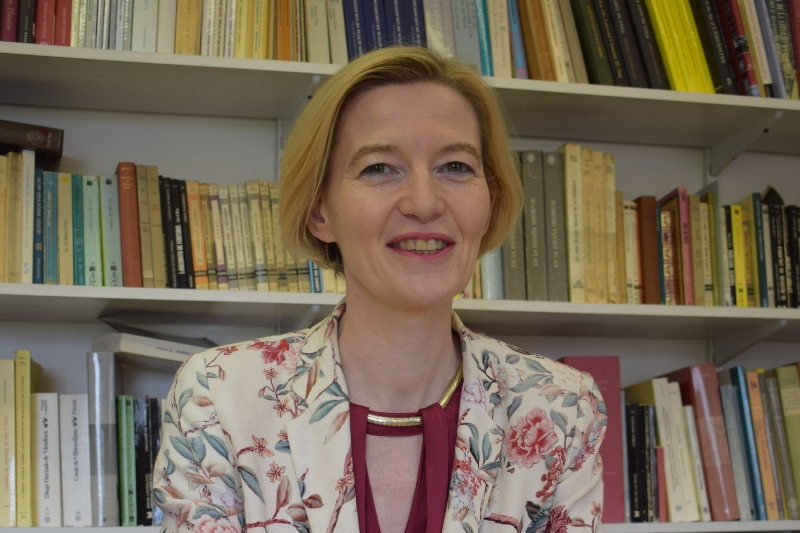 Contact Information
For more information or to book an interview, email comms.office@qub.ac.uk
Academic Profile
Related Experts