Professor Katy Hayward
Professor of Political Sociology and Fellow at the Senator George J. Mitchell Institute for Global Peace, Security and Justice
School of Social Sciences, Education and Social Work (SSESW)
Professor Katy Hayward is a sought-after expert on Brexit, the Irish border and the peace process, and a leading political sociologist on the island of Ireland.
Professor Hayward has twenty years' research and teaching experience on the impact of the EU on the Irish border and peace process. She is the author of over 180 publications, including the reports UK Withdrawal and the Good Friday Agreement (with Prof. David Phinnemore) and Brexit at the Border: Voices from local communities in the central border region of Ireland/Northern Ireland.
Professor Hayward has presented widely on the topic of Brexit and Northern Ireland/Ireland to public, private, policymaking, charitable and international audiences. She has also submitted written and oral evidence before several parliamentary committees in the the House of Commons, House of Lords, Scottish Parliament, the Oireachtas and the European Parliament Committee on Constitutional Affairs.
Her current research projects include cross-border cooperation and border communities through Brexit, UK-Ireland criminal justice cooperation after Brexit, the post-Brexit governance of Northern Ireland, and emerging technologies in border management.
Fields
Brexit
Northern Ireland
Politics
Sociology
Areas of Expertise
1998 Good Friday (Belfast) Agreement; Border management; Brexit; Cross-border conflict and cooperation; EU integration; Irish border; Northern Ireland politics and society; Peace and conflict processes; Political sociology;
Media Experience
Professor Hayward has engaged extensively with local, national and international media, especially on the topics of contemporary Northern Ireland and Brexit. This includes writing op-eds and articles/blogs and giving interviews with newspaper and online media. It also includes interviews in various media, including live (in studio and down-the-line) and recorded TV, live and recorded radio, and podcasts. Professor Hayward has conducted interviews for such outlets as ABC Australia, BBC, ITN, Reuters, RTÉ, Sky News and Vox; and has written for several newspapers including The Guardian, The Times, The Irish Times, and the Daily Mirror.
Notable coverage
Video
Associated Research Centres / Projects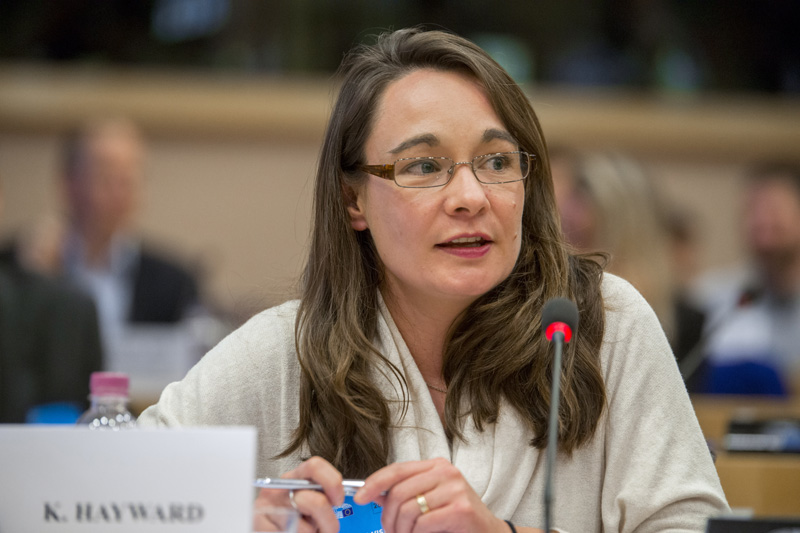 Contact Information
For more information or to book an interview, email comms.office@qub.ac.uk
Academic Profile
Related Experts