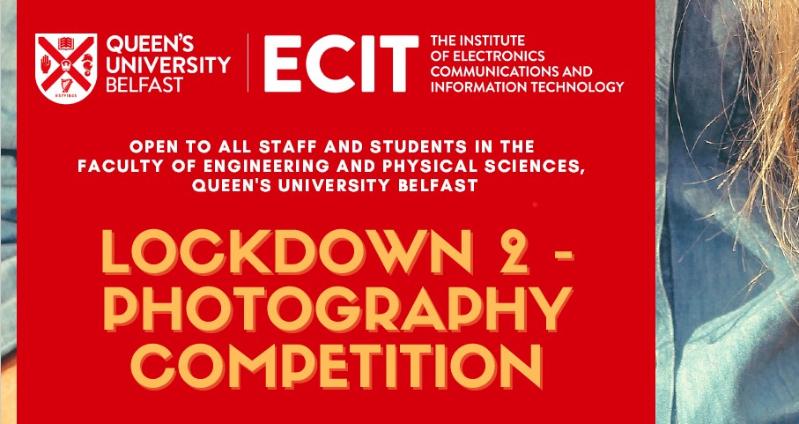 November 6, 2020 - December 4, 2020
---
As we begin our second lockdown of 2020, we invite you to take a moment to consider what this lockdown means for you.
We want to capture your thoughts through this photography competition – homeschooling, home baking, face masks, social distancing, new hobbies, missing loved ones, Teams and Zoom calls, you're on mute!
Submission Rules:
At the end of the competition, we'll collate all of the entries and

vote for the three favourite photographs

Entries are limited to 1 image per person

The competition is open to all staff and students in the Faculty of

Engineering and Physical Sciences, Queen's University Belfast

We will award 1st, 2nd and 3rd prizes. 1st prize: £50 Amazon voucher;

2nd

prize: £30 Amazon voucher; 3rd Prize: £20 Amazon voucher

By entering the competition, entrants give Queen's University Belfast

permission to repost their photograph on our social media channels

and

website

Photographers should have the permission of any individual that appears in

their image

Photographs should be emailed to

photocomp@ecit.qub.ac.uk.

Please include your name and staff or student number

with your submission.
Closing date for entries: 5pm on Friday 4th December 2020