Centre Director takes up Canadian Fellowship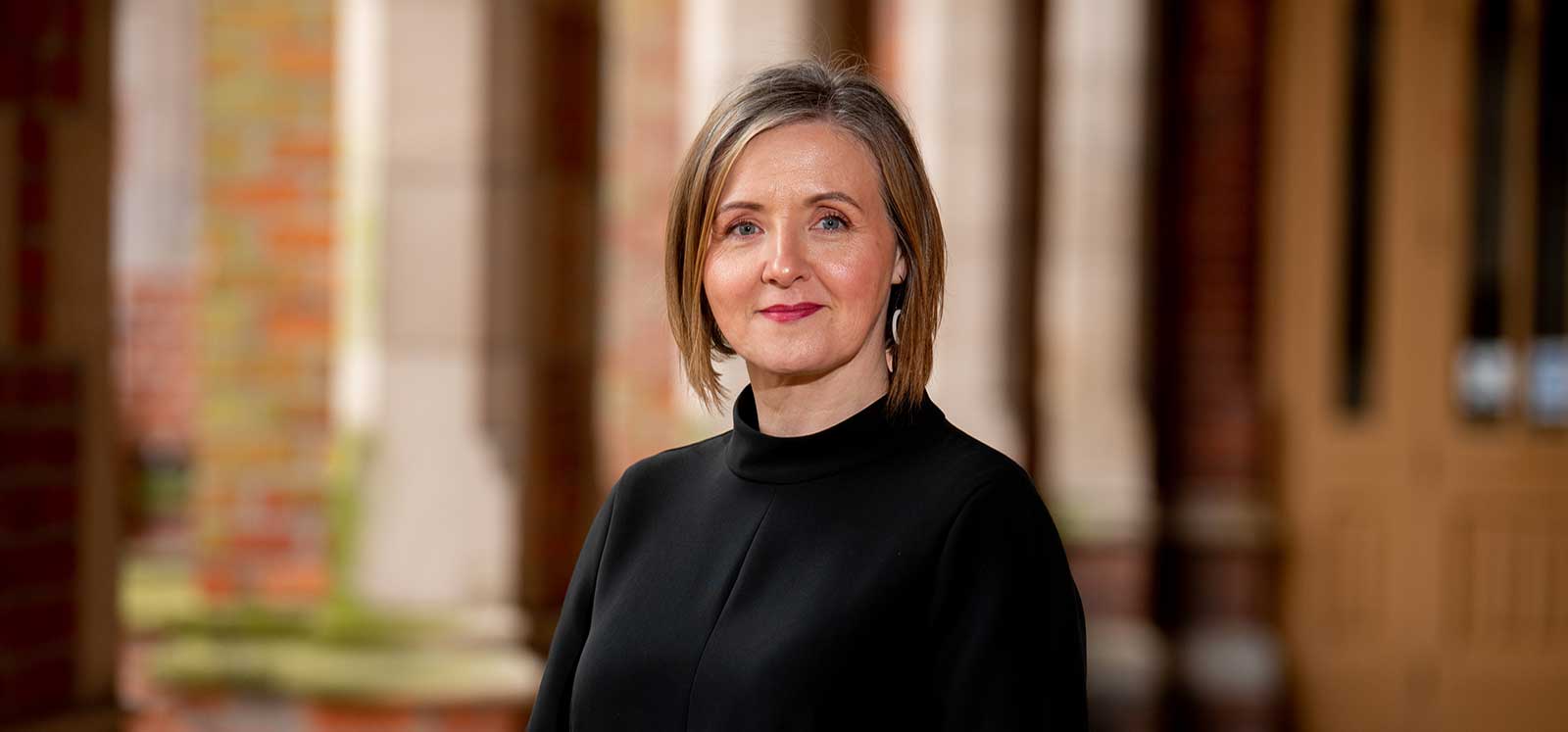 Dr Aisling O'Boyle, Director of the Centre for Language Education Research, visited the University of New Brunswick in the Summer of 2023 as an Eaton Fellow.
During Dr O'Boyle's visitorship, she was hosted by Dr Cindy Brown at the UNB Gregg Centre, UNB. Respectfully acknowledging that UNB stands on the unsurrendered and unceded traditional Wolastoqey land, Dr O'Boyle undertook collaborative research and public engagements on the theme of Language, War-forced Migration, and Social Integration of Refugees.
During her visit, Dr O'Boyle delivered a public lecture at the Provincial Archives of New Brunswick, which was attended by a public audience and academic community from UNB and neighboring St Thomas University. Through workshops and field visits during her time in New Brunswick, Dr O'Boyle was also able to engage with members of local migrant communities, educators and community groups, charitable organizations, and public administration.
Of the Eaton Fellowship, Dr O'Boyle commented "Being an Eaton Fellow is an excellent opportunity to spend quality time with academics at the University of New Brunswick. Staying at UNB Fredericton alongside the beautiful and bountiful Wolastoq River allowed our research collaboration and community connections on Language and Forced Migration to flourish, beyond what we could have imagined." Dr Aisling O'Boyle (QUB Eaton Fellow) a.oboyle@qub.ac.uk
The Fredrik and Catherine Eaton Visitorship Awards scheme supports scholarship and mobility in the context of exchanges between Queen's University Belfast and the University of New Brunswick, Canada. Fredrik S. Eaton, who was Chancellor of the University of New Brunswick from 1993 to 2003, and his wife Catherine established the Queen's University Belfast – University of New Brunswick (UNB) Exchange Program in 2000. It is thanks to their generosity that funds are available to support staff to conduct research in collaboration with the University of New Brunswick.