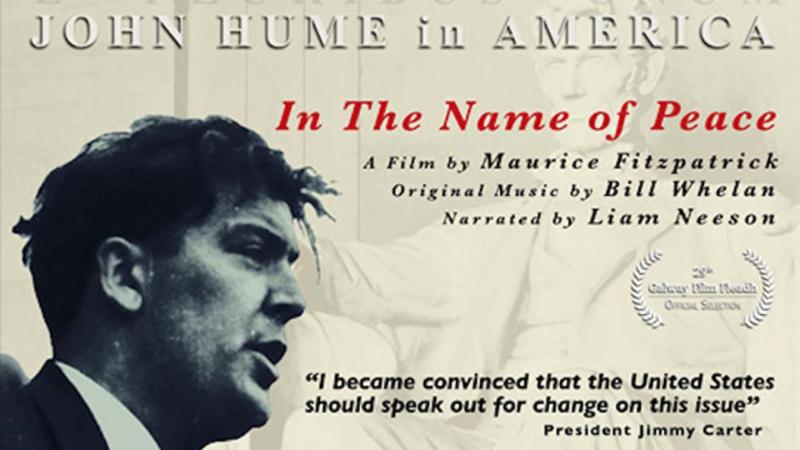 Queen's University Belfast
---
In November 2017, author and filmmaker Maurice Fitzpatrick released the documentary film 'In the name of peace: John Hume in America'. Narrated by Liam Neeson, Fitzpatrick's acclaimed film re-appraises John Hume's decades-long political journeys across the Atlantic in search of peace in Northern Ireland. Featuring exclusive interviews with Hume's contemporaries, among them Bill Clinton, Tony Blair, Bertie Ahern, Gerry Adams, and Jeffrey Donaldson, 'In the name of peace' offers fascinating personal insights into the political mind and motivations of the Nobel Peace Prize Laureate John Hume.
Following a screening of 'In the name of peace: John Hume in America', QUB's Dr. Peter McLoughlin sat down with Director Maurice Fitzpatrick and SDLP MP for Belfast South Claire Hanna to discuss the cultural and cinematic challenges faced by a filmmaker attempting to mediate the politics of John Hume to diverse, and often divided, audiences.
This event is part of the larger History in the Making series.