Research Projects
Members of the Centre for Public History are involved with an ever-growing number of projects. Find details about some of our past and present projects here, and follow us on twitter to ensure that you get the up-to-date news about what we're involved with.
NI Department of Health Project
Mother and Baby Homes/Magdalene Laundries in Northern Ireland
Prof. Sean O'Connell, Dr Leanne McCormick (Ulster University) and Dr Olivia Dee
In 2018, Sean O'Connell (with Dr Leanne McCormick of Ulster University) was commissioned by the Department of Health to examine the history of mother and baby homes and Magdalene laundries in Northern Ireland. Their task was to probe the available archives and to gather oral testimony to compile a report on the history of these controversial institutions. The report (submitted in August 2019) is designed to allow an Inter-departmental Working Group to recommend what steps are taken next by government Ministers. One possibility is a public inquiry to examine allegations on a number of extremely important human rights based issues. In relation to the mother and baby homes O'Connell and McCormick explored claims about forced and illegal adoptions. In relation to the Magdalene laundries they probed controversial factors such as how girls and women came to be confined in the laundries and the rationale that led to them carrying out unpaid labour while they were there, which in some case was for several decades. The Inter-departmental Working Group has indicated its intention to publish the research report. Meanwhile O'Connell and McCormick plan to make anonymised transcripts of some of the oral testimonies available online in the near future.
Read more
Read less
---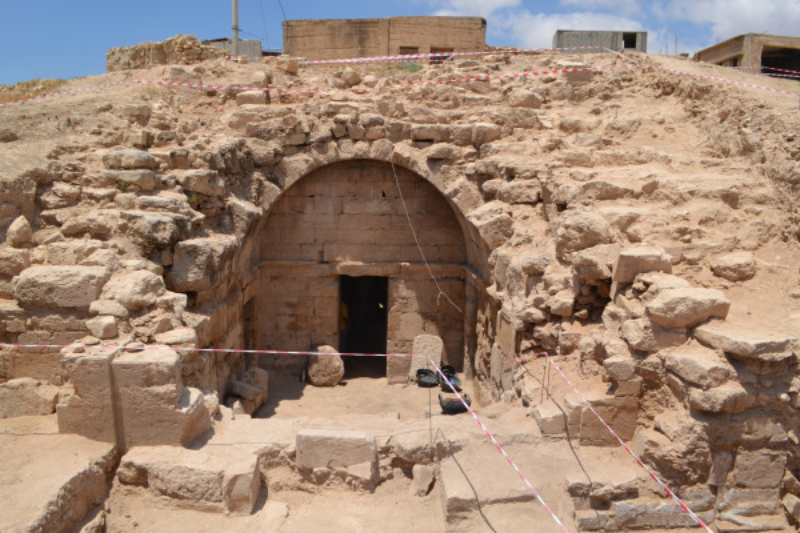 AHRC Project
'Our Place, Our Stories': Tall Dhiban
Dr Olwen Purdue (PI), Dr Neil Sadler (Co-I), Dr Sue-Ann Harding (Co-I) and Dr Nadar Albkower (Co-I, Mutah University)
This community public history project examines the connection between engagement with the past and wellbeing among local communities in Dhiban, Jordan. The town of Dhiban, 40 miles south of Amman, has a population of around 15,000 composed of peoples from many different backgrounds and origins. Many are migrants from Palestine and Syria, but the largest group are Bedouin from the Bani Hamida tribe who settled here in the 1950s. Economic hardship and social marginalisation is prevalent among these peoples, and their voices are rarely heard in the historical narrative of Dhiban, dominated, as it is, by the formal, academic history of the nearby Tall Dhiban, one of Jordan's most important archaeological sites and a centre of scholarly activity.
Building on research carried out on Purdue's Wellcome Trust-funded project on heritage and wellbeing in inner-city Belfast, Heritage Connects, the project works with local schools to encourage engagement for storytelling and history collection at a community level and to build capacity among teachers and students for capturing and communicating the rich and diverse histories of their peoples and place. Through a series of workshops and a summative History Harvest event, it seeks to amplify the multiple voices associated with Dhiban across socio-economic, generational, and gender divides, allowing these voices to be heard in connection with the internationally-renowned heritage site which dominates the historical narrative of the region.
The project is funded by the AHRC Newton-Khalidi fund and is led at Queen's University Belfast by Dr Olwen Purdue, Director of the Centre for Public History, alongside Drs Neil Sadler and Sue-Ann Harding, Centre for Translation Studies, QUB, and Dr Nader Albkower, Mutah University. It is part of a major archaeological project headed by Dr Bruce Routledge, Department of Archaeology, Classics and Egyptology, University of Liverpool, in collaboration with the Dhiban Excavation and Development Project.
Read more
Read less
---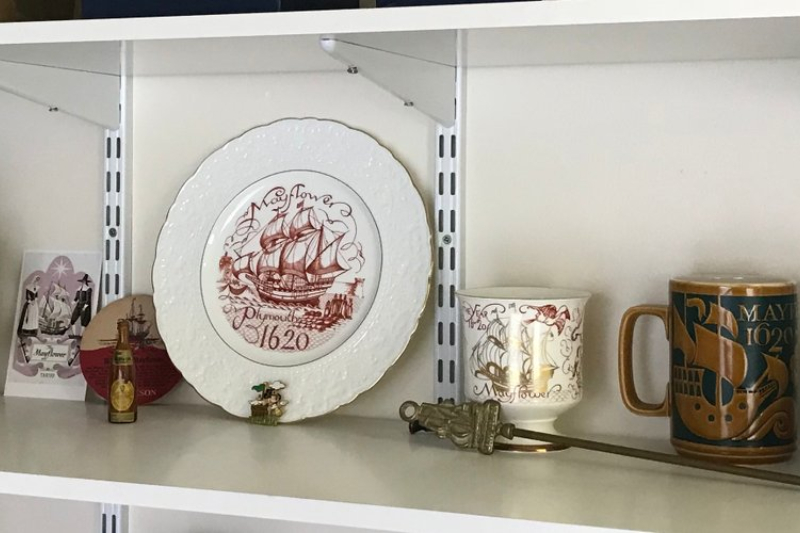 AHRC Project
Voyaging Through History: The Meanings of the Mayflower in Britain, 1620-2020
Dr Tom Hulme (PI), Dr Martha Vandrei (Co-I, University of Exeter) and Dr Edmund Downey
Drawing on an analysis of visual, textual, and physical materials, this Arts and Humanities Research Council funded project is the first to provide an authoritative and critical analysis of the powerful draw of the story of the Mayflower Pilgrim's in British culture. Acknowledging that the meaning of the voyage has altered substantially to suit specific agendas at different points in history, we are aiming to provide a timely lens through which to view the contemporary vogue for historical commemoration. A critical view, across a long chronological range and through a broad thematic scope, will give key insights into the relationship between historical culture and religion, Anglo-American cultural diplomacy, and local tourism and place-making. We are working with local partners in Southampton, particularly the Mayflower Theatre, and also the British Library in London, to bring this project to broader local and national communities. Workshops, public debates, oral history interviews, and theatrical performances will encourage the public to reflect on aspects of the historical retelling of the Mayflower story.
More information can be found here: http://voyagingthroughhistory.exeter.ac.uk/
Read more
Read less
---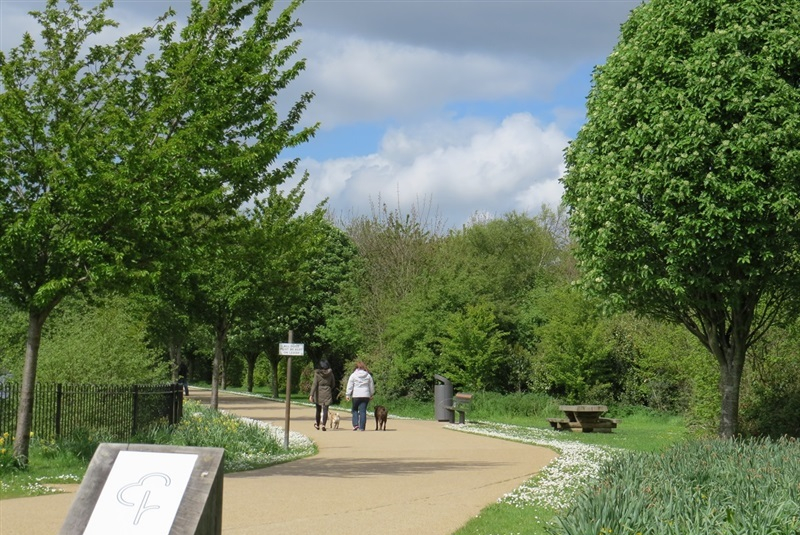 Wellcome Trust Project
Heritage Connects
Dr Olwen Purdue (PI), Dr Leonie Hannan (Co-I), and Dr James Greer
This Wellcome Trust-funded project explores the relationship between history, community, and social capital, looking at ways in which engagement with local heritage affects wellbeing in urban areas. Taking east Belfast as a case study, where levels of social capital and social cohesion have historically been low and health inequalities high, the project investigates the role of heritage in individuals' wellbeing and health behaviours. Our study focuses on communities living around historic parks in two different socio-economic areas, Victoria in inner-city and Orangefield in suburban east Belfast, and explores with them the extent and nature of their engagement with historic spaces and places in their area.
Through engagement with local community groups and collaboration with a major MRC-funded study of the health impacts of Connswater Greenway (www.connswatergreenway.co.uk/reports-and-research/parc-study/working-groups/survey), we are testing the potential of heritage to increase physical activity and enhance individuals' and communities' sense of connectedness thus contributing to both physical and mental wellbeing.
Read more
Read less
---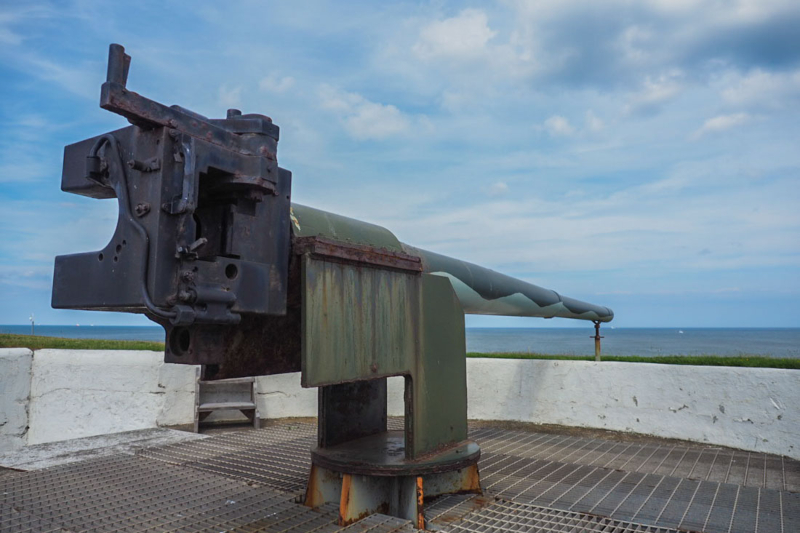 Community Project
Boats and Bombardments: Rethinking Hartlepool (First World War Network)
Dr Ann-Marie Foster (PI), Dr Michael Reeve (Co-I, University of Hull) and Diane Stephens (Co-I, Manager Heugh Battery Museum Hartlepool)
This community project, funded by a First World War Network Collaborative Grant, offers a fresh perspective on the bombardment of Hartlepool. The Heugh Battery was the site of the first soldier killed by enemy action on British soil in the First World War. The Heugh Gun Battery, a coastal defence outpost in Hartlepool, North East England, is now a museum dedicated to commemorating the bombardment in which seven soldiers were killed. The project seeks to foster a new understanding of what happened, considering how German troops would have felt about the bombardment, and allowing a greater understanding of the nuances of war to be discussed in a community so affected by it. Community members, volunteers, and academics, will all explore what the Heugh Battery would have looked like from the sea, and, using images of the Heugh Battery from the coast, produce material reflecting on the complexities of modern warfare.
Read more
Read less
---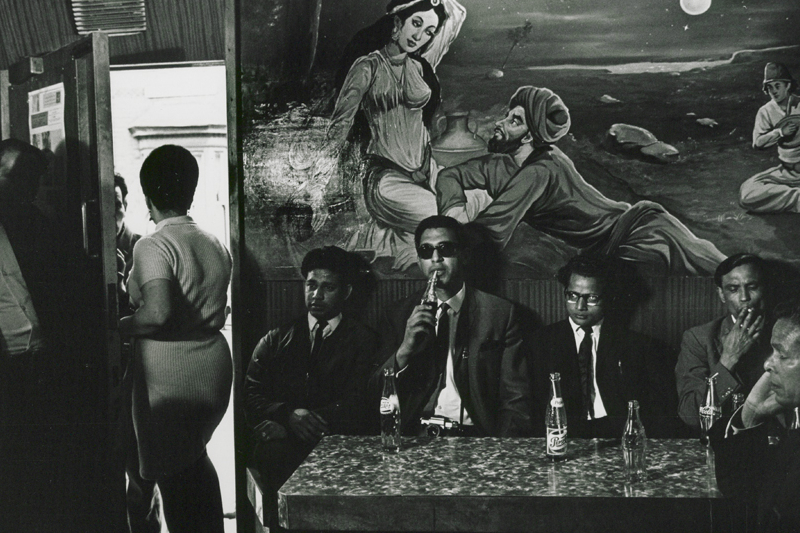 AHRC Project
The Photographs of Janet Mendelsohn
Dr Kieran Connell and Dr Matthew Hilton (University of Birmingham)
This project (2015-16) explored the photographic archive of Janet Mendelsohn, an American graduate of Harvard University who between 1967 and 1969 was a research student at the Birmingham Centre for Contemporary Cultural Studies. The Centre was established in 1964 by the literary critic Richard Hoggart as a place for the academic study of popular culture; during Mendelsohn's time in Birmingham she used photography as a tool for her field work, and focussed on Balsall Heath, an infamous 'red light' district and site of increasing ethnic diversity. Mendelsohn would take some 3,000 photographs in Balsall Heath, as well conduct scores of interviews with pimps, sex workers and their clients. She published a selection of this work in a local magazine in 1969, and showed it again at an exhibition the US in 1970. After that, her photographs would not be seen in public for more than four decades.
In 2015, the AHRC awarded Kieran Connell (QUB) and Matthew Hilton (University of Birmingham) funds for a project to give Mendeslsohn's work a new and much larger audience. The project centred around a major public exhibition, held at the ikon Gallery in Birmingham in early 2016; a major symposium was staged on the legacies of Mendeslohn's work, featuring talks from the Magnum photographer Susan Meiselas and the well-known artist Mishka Henner; a 'pop up' exhibition was put on in Balsall Heath, the same area that Mendelsohn had originally documented; and local residents took their own photographs that explored the nature of Balsall Heath today.
For more information about the project, see the Guardian's review and a podcast that originally aired on BBC Radio 4. The historical context around Mendelsohn's work is explored in an article by Kieran Connell in History Workshop Journal.
Read more
Read less
---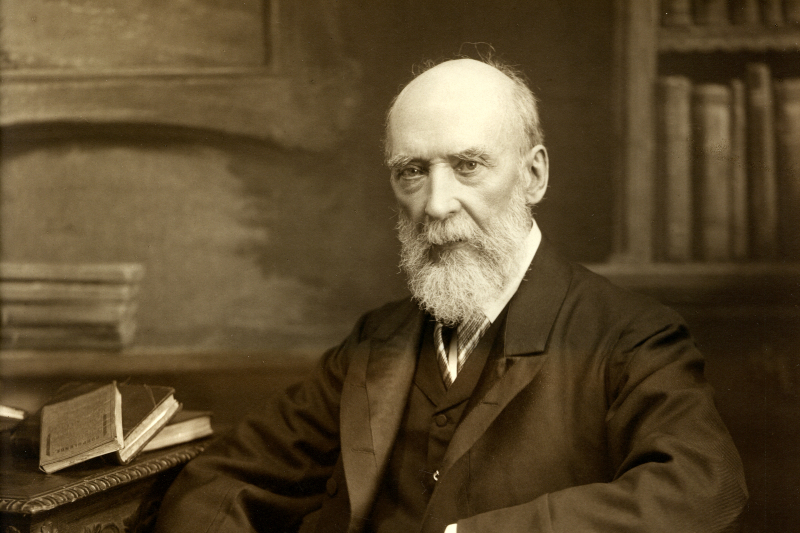 QUB Research Project
The Sir Robert Hart Project
Dr Emma Reisz and Dr Aglaia De Angeli
Sir Robert Hart (1835-1911), Inspector General of the Chinese Imperial Maritime Customs from 1863 to 1908, was a key figure in China's nineteenth-century history and its relations with the West.
During his forty-five years as Inspector General, Hart built the Chinese Imperial Maritime Customs (CIMC) into the first Western-style administrative institution in China. He also helped to establish the postal service, lighthouses and other key elements of China's infrastructure. He played a crucial role in China's imperial politics, significantly influencing its internal reform and diplomatic policy.
The Sir Robert Hart Project includes the transcription of
Hart's diaries in 77 volumes
and other elements of the Hart collection, with key elements to be made available online. Dr Emma Reisz and Dr Aglaia De Angeli, historians of China based at Queen's University Belfast, are leading the Sir Robert Hart Project alongside the team at
Special Collections
in Queen's University Library, led by Deirdre Wildy. The diary transcription team is coordinated by Dr Kath Stevenson. The Hart Project is working in collaboration with the
Institute of Modern History
in the Chinese Academy of Social Sciences, Beijing and with the China Customs Museum, Beijing.
Read more
Read less
---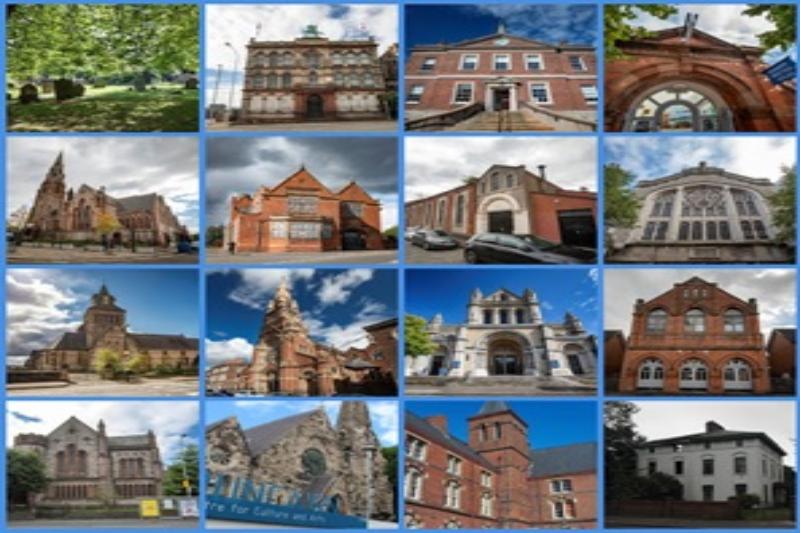 Great Place Projects in Northern Ireland
Great Place North Belfast
Katy, Community Archive Co-ordinator for Great Place North Belfast.

Great Place North Belfast (GPNB) is one of four Great Place projects in Northern Ireland and received funding from The National Lottery Heritage Fund (NLHF) and Belfast Charitable Society (BCS). The NLHF's Great Place scheme aims to provide heritage-led regeneration by allowing communities to explore how their unique heritage can be used to shape their future and tackle wider issues such as poverty, employment, health and education.
Sustainable partnerships are central to the success of the project and the North Belfast Heritage Cluster (NBHC) is at the heart of the project. NBHC is a group of fifteen voluntary organisations that own or care for an historic building (and graveyard!) in north Belfast. Their goal is to make better use of what people care about – the collection of historic buildings and the real stories connected to them – to support economic and social development in the local area. The strength of north Belfast's heritage is its diversity, and this is represented by the Cluster members. From Grade A listed city landmarks to local places of worship, the Cluster is at the heart of Belfast's story, both past and future.
The Archive project:
The Archive Development project aims to uncover the history of each Cluster member, increase access to the sites and the stories they tell, and raise awareness of the history and heritage in north Belfast. Practically speaking, this means sorting through any items that are held on-site, identifying the connections between the members, and discovering and recording external sources. The project will enable the Cluster members to begin properly recording their archive material or build on what they have already started.
Whilst they operate together as a Heritage Cluster, the members have vastly different aims, priorities, and visions for the future. Some want to create a comprehensive, catalogued archive that will be stored on-site while others simply want to understand more about the history of their building. The Archive team's task is to create a cohesive plan of action for each member and ensure that they are all satisfied with the project's outcome.
Our Progress:
The project pilot began by conducting an initial scoping of each Cluster member's archive.
A bespoke archive scoping template was created based on RASCAL, Dublin Core Standard and recommendations from PRONI. This template was used at individual meetings with the Cluster members to discuss the archival materials they held, the current state of their archives, and their aims and outcomes for the end of the project. From these meetings, it became clear that the cluster could be categories into three groups based on their progress and aims. This categorisation has formed the foundation for the project's work plan.
GPNB has used the months of lockdown to conduct the next phase of external research, revise the individual Action Plans and launch a 4 month 'Telling Our Stories' feature across social media platforms to share the Cluster's stories and connections, and increase engagement with and awareness of the Archive project. The initial scoping exercise has now been completed but recording the archives, creating exhibition material, and increasing local engagement will be a much longer-term project. The next phase – lockdown easing permitting – will be to establish a volunteer base, begin the physical task of locating, sorting and recording resources and develop the opportunity for using oral history to record the history of the members with less physical materials.
Social Media:
Twitter: @GreatplaceB
Facebook: GreatPlace North Belfast
About Me:
I studied History at the University of Newcastle and graduated in 2017. I moved across to Belfast to study the MA in Public History at QUB and graduated in 2019, specialising in Modern Irish history and the representation of contested pasts. Since November 2019, I have been the Community Archive Co-Ordinator for Great Place North Belfast.
Email: katy@cliftonbelfast.org.uk
Read more
Read less
---