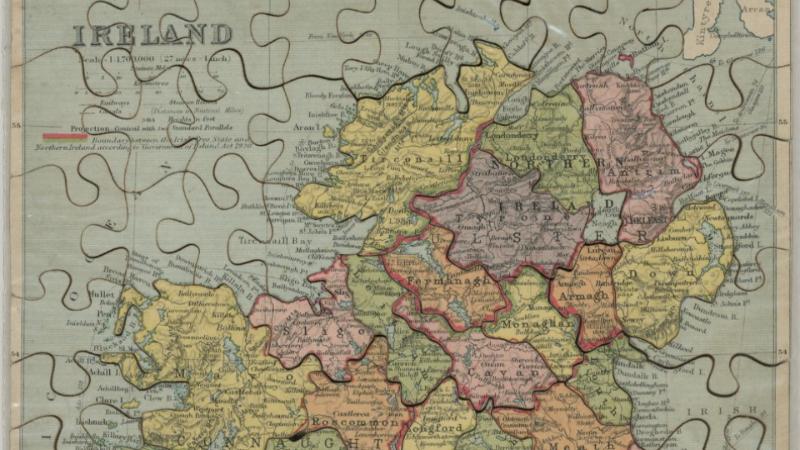 ---
On 24 May 1921, voters in six counties elected representatives to a Northern Ireland parliament for the first time. The consequent assembly of Northern Ireland MPs in Belfast and the continued assembly of Dáil Éireann TDs in Dublin signified the partition of Ireland. One hundred years after these divisive events, National Museums NI has curated a milestone commemorative exhibition on partition, as part of its Collecting the Past/Making the Future: marking centenaries 2021 programme. Featuring over two hundred objects, many of which have never been displayed before, the exhibition will be open at the Ulster Museum in May 2021.
On Wednesday 5 May, the Centre for Public History hosted the digital première of the new partition exhibition, as part of its 'History in the Making: a masterclass in dialogue' series. This exclusive preview of the partition exhibition was followed by a masterclass interview, led by Dr. Darragh Gannon (QUB), with the National Museums NI curatorial team Niamh Baker, Aaron Ward, and Hannah Crowdy on the making of the NMNI's centenary exhibition.
This event is part of the larger History in the Making series.