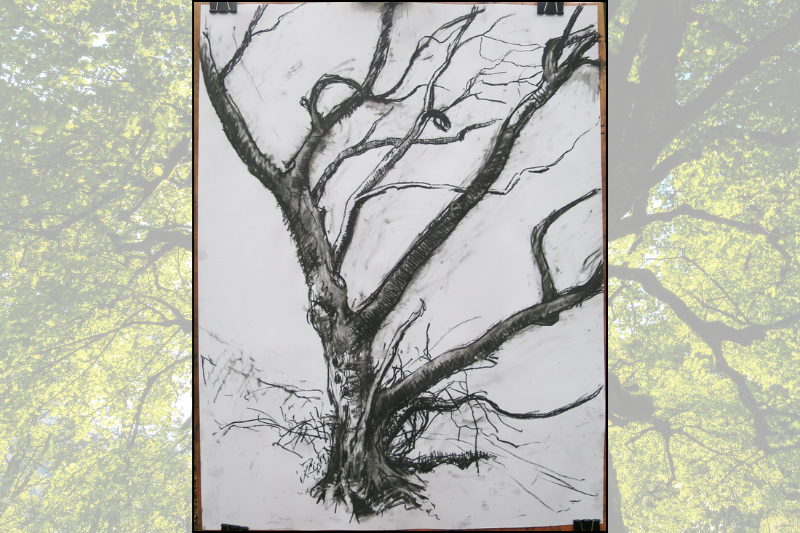 PEC Main Entrance Queen's University Belfast
---
An 'in the field' drawing workshop with artist and Senior Lecturer, Dan Shipsides (Belfast School of Art)
Approximately 2 hours
Meeting outside PEC entrance (Queen's University Belfast sports centre)
No experience or imagined 'talent' needed at all. In fact, existing 'artistry' might be a hinderance.
Dan will take a small group drawing in the local natural environment in the vicinity of Queen's University Belfast.
Based on observation, spatial orientation, structural embodiment and being present, rather than picture making, Dan will tutor you to help you engage with a process of drawing that aims to create 'drawing as' rather than 'drawing of' nature - reality not representation.
Field easels, drawing boards, paper and drawing materials will be provided - all you need to do is turn up, be open and happy to let go of expectations and get your fingernails dirty! We will be walking a relatively short distance and the drawing activity will be standing (although if you're unable to do this we will endeavour find a way to accommodate your needs - please advise via seca@qub.ac.uk).
Dress for the weather, bring a bottle of water and small cloth (for washing hands).
If very wet we can relocate indoors and adapt (we have secured indoor space at Queen's University in case this is necessary).
Please note: as this is a small-group workshop, if you register but are then unable to attend, please let us know in advance so we can reallocate your ticket.