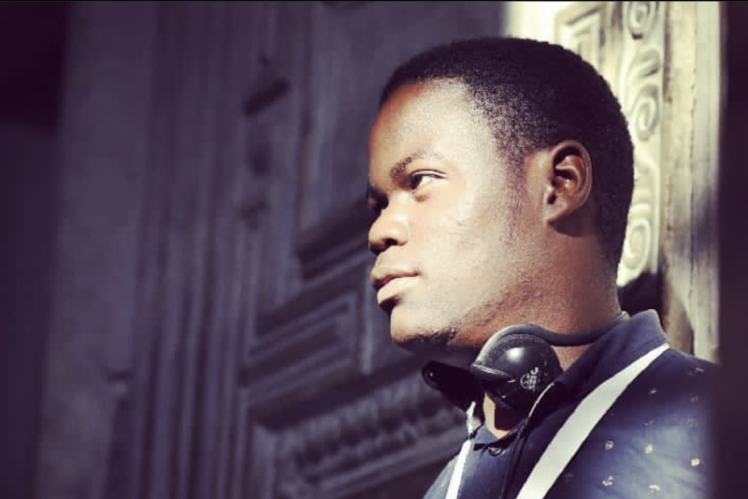 24 January, 2023
Showcasing Climate Activists from the Global South
Aoife Foley recently was part of a team of academics who reviewed the local climate plans of 885 towns and cities in the EU. For coverage see here: https://theconversation.com/we-examined-885-european-cities-plans-to-tackle-climate-change-heres-what-we-found-95733 https://www.preventionweb.net/publications/view/58104.
Tom Walker currently holds a 17-months Leadership Fellow Grant from the AHRC on the topic of "Healthcare professionals' obligations when treating patients with chronic illness" (running from August 2017 to December 2018). As part of this grant Tom spent four weeks at the Hastings Center in New York State and eight weeks at the University of Sydney in 2017, and he recently visited the Chinese University of Hong Kong.
Fabian Schuppert has been appointed to serve a second term on the Research Foundation Flanders' (FWO) Expert Panel on Ethics and Philosophy (from January 2019 – December 2021). The FWO is the primary funder of academic research in Flanders, offering doctoral scholarships, postdoctoral scholarships, and research grants.
September 2018

John Barry gave a paper on 'Post-Growth Economics, Sustainability and Equality', at a workshop on 'The Emergence of Green Political Philosophy', University of Leiden, The Netherlands, September 7th 2018
https://www.academia.edu/37345888/Post-Growth_Economics_Sustainability_and_Equality_-_J_Barry.pptx
John Barry gave a presentation on 'The Post-Truth about Saving the World' at the Open Government Conference, 13th September 2018, Riddell Hall, QUB. https://www.academia.edu/37407096/The_post_truth_about_saving_the_world.pptx
August 2018
Stefan Andreasson is Section Chair for three panels on The Political Economy of Energy Transitions at the 2018 ECPR General Conference in Hamburg, 22-26 August 2018.
John Barry presented at the 'Alternative University' section of Féile an Phobail Community Festival, Duncairn Centre, giving a talk on 'Varieties of Environmental Activism for a Just Transition from Unsustainability: class, climate change, divestment and a new economy, or What fuel poverty, flute bands and the fleadh have to do with environmental politics', Saturday 11th August 2018. https://www.academia.edu/37234493/Varieties_of_environmental_activism_for_a_just_transition_from_unsustainability_class_climate_change_divestment_and_a_new_economy_Or_What_fuel_poverty_flute_bands_and_the_fleadh_have_to_do_with_environmental_politics
May 2018
Fabian Schuppert will be participating in a roundtable discussion of Chris Armstrong's new book on Justice & Natural Resources at the University of Hertfordshire, 17th-18th May 2018.
In May 2018 John Barry became commissioning editor for Palgrave Macmillan's new 'Environmental Political Theory' book series.
John Barry gave a keynote presentation, 'Hope in and for the environmental movement', to the 'Summit of the Isles' gathering of Friends of the Earth Northern Ireland, Scotland, England Wales and Ireland, An Cregan, Co. Tyrone, 3rd May 2018
April 2018
In April 2018 Tom Walker spoke at a workshop on 'Perspectives in biogerontology: advances and ethics implications' held at the Chinese University of Hong Kong. Tom's talk investigated the ways in which developments that delay ageing can increase health inequalities, particularly inequalities in life expectancy, and how we should respond to that challenge.
John Barry presented a paper entitled 'Post-Growth Economics, Sustainability and Equality: Towards a Green Republican Political Economy', at the ECPR Joint Session workshop on 'Green Politics and Republicanism', Nicosia, Cyprus, 10th-13th April. https://ecpr.eu/Filestore/PaperProposal/c9ec1a4f-fbaf-427d-bab7-1a764dde7e74.pdf
March 2018
In March 2018, Keith Breen spent time at the Wissenschaftskolleg zu Berlin as an invited international visitor.
Ryan McLean visited the Chinese Studies Centre at the University of Sydney in March 2018. Ryan also became an associate member of the Centre, aiming to intensify research collaboration between Sydney and Queen's.
John Barry gave 2 keynote addresses to the European Network for Environmental Citizenship, 1st Joint European Meeting, Conceptualization of Environmental Citizenship for the 21st Century Education, Lemesos Cyprus, 1-2 March 2018:
'Conceptualising environmental citizenship' – https://www.academia.edu/36068915/Conceptualising_Environmental_Citizenship
'Education for environmental citizenship' – https://www.academia.edu/36068925/Education_for_Environmental_Citizenship
John Barry gave a talk on 'A Wild World' at Jubilee Launch and Larne BioBlitz event, 22nd 2018
https://www.academia.edu/37187616/A_wild_world_-_J_Barry.pptx
February 2018
Tom Walker presented a paper at the Irish Philosophy Club's annual conference in February 2018 trying to untangle what is needed for someone to have consented.
John Barry gave a talk to the QUB PPE society, January 17th 2018, on 'From pre-analytical axiom to core state imperative and dominant 'common sense': a genealogy of the ideology of economic growth',
https://www.academia.edu/36345983/From_Pre-Analytic_Axiom_to_Core_State_Imperative_1_.pptx
January 2018
In January 2018 Tom Walker attended a workshop in London to comment on proposals to improve ethics and law training for public health professionals, including consideration of how justice should be incorporated into that training.
Stefan Andreassonwas invited as a speaker, on 'The Impact of the US Energy Revolution on Sub-Saharan Africa's Commodity Chains', at an international conference on Value Chains in the Global South: Challenges of the Integration in the Global Economy, sponsored by the Volkswagen Foundation and hosted at Stellenbosch University, South Africa, 29-31 October 2017.