John Barry is father of two children and Professor of Green Political Economy and Director of the Centre for Sustainability, Equality and Climate Action at Queens University Belfast. What keeps him awake at night is the life opportunities and future wellbeing of his children. His areas of academic research include post-growth and heterodox political economy; the politics, policy and political economy of climate breakdown and climate resilience; and socio-technical analyses of low carbon energy transitions. His latest book is The Politics of Actually Existing Unsustainability: Human Flourishing in a Climate-Changed, Carbon-Constrained World (Oxford University Press). Since January 2020 is co-chair of the Belfast Climate Commission and was a Green Party councillor from 2011-2018 on Ards and North Down council.
Dr Amanda Slevin is Co-Director of the Centre for Sustainability, Equality and Climate Action and PCAN Policy Fellow, School of History, Anthropology, Philosophy and Politics. An environmental sociologist with 20+years' experience in community development, adult and community education, Amanda's research focuses on society-environment interactions. Her research interests include anthropogenic climate change; policy frameworks, decision-making and practices surrounding climate action and hydrocarbon extraction; energy conflicts and just transition; climate praxis and transformative pedagogy; community participation in multi-level climate action. Amanda's qualifications include her PhD in Sociology (UCD), MA and HDip in Adult and Community Education (Maynooth University), BA Hons in Community Development (LYIT).
Prior to commencing work with the ESRC-funded, UK-wide Place-based Climate Action Network (PCAN) in Sept. 2019, Amanda initiated and currently co-convenes QUB's first Faculty AHSS interdisciplinary module on sustainability and climate breakdown (PAI 1010). Co-founder of Belfast Climate Commission (part of PCAN), Amanda established and chairs the Commission's Community Climate Action Working Group; she works closely with all the Commission's working groups, particularly the Youth WG. Amanda is also Chair of Climate Coalition Northern Ireland, the multi-stakeholder network behind NI's first Climate Change Bill.
Amanda is Principal Investigator for two sustainability research projects: (1) Mapping Community Climate Action', participatory action research on community climate action in the Belfast City Region, co-developed with members of the Community Climate Action Working Group. (2) 'Pathways for Sustainability', funded by QUB's Green Fund, this qualitative research project with QUB staff and students explores QUB teaching and learning around the UN's Sustainable Development Goals (Co-Investigators are Prof. John Barry, Dr Colin McClure and Teresa Hill). Alongside traditional research dissemination activities like her monograph 'Gas, oil and the Irish State' (2016, 2017, Manchester University Press), Amanda regularly contributes to public debate via media interviews and writes accessible articles on socio-ecological issues. She frequently undertakes community engagement initiatives such as the award winning, arts-based 'Creating our Vision for a Greener Future' project that she co-developed with students to engage members of the public around sustainability and climate action (funded by QUB's Green Fund).
Teresa Hill
Teresa is Centre Administrator and Climate Action Support Worker for PCAN. She recently finished an MSc in Leadership for Sustainable Development at Queen's during which she completed placements with Trócaire, Tools for Solidarity and PCAN researching potential Human Rights Due Diligence legislation in Northern Ireland, Solidarity within Education for Sustainable Development and Community Climate Action in Belfast respectively.
Before her Masters, Teresa worked in the Arts sector as a Creative Arts Facilitator and Stage Manager across the UK and Ireland. She has volunteered in many Trócaire campaigns, including those on Climate Justice and most recently on Business and Human Rights.
John Karamichas is a political sociologist that specializes on the politics of environmental harm, the resultant conflict, and civil contestation. His recent research interests and publications have focused on the environmental sustainability capacity that can be imbued to Olympic Games host countries according to the proclamations of the International Olympic Committee (IOC) which are currently in correspondence to the UN SDGs. He has also published papers on contentious politics in Southern Europe as well as mobilizations against the hosting of the Olympics and other sport mega events. He currently works on mobilisations against extractivism in southern and eastern Europe.
Sara Lynch
I am the Environmental Manager at Queen's University Belfast. I have over 15 years experience as a sustainability practitioner in the Corporate, NGO and FHE sectors. I lead the Queen's Environmental team, delivering a wide range of programs to help embed sustainability across the University and support delivery of the University's commitment to take action on climate change. Sara is a graduate of Queen's University Belfast with a BSc Hons in Geography and an MSc in Applied Environmental Science.
Primarily a Geneticist, my Biological research assesses the evolutionary impact of sexual selection on the physiology of the sexes, and in particular, the process of ageing. My interests in Education however span that of equality of access, and achievement within Higher Education (e.g. Grade Inflation), and the effects of student motivation in learning. This research intersects the field of Sustainability where I assess student awareness, and motivation towards sustainability goals, both internal and external to the University-context.
Project title: Green Republicanism, the State and the Planetary Crisis: A Critical Analysis of the Post-Growth, Post-Carbon State
My PhD research focuses on green politics and political economy approaches to building a theory of the post-growth, post-carbon state. In opposition to techno-optimistic 'green growth' narratives favouring the pursuit of climate and ecological sustainability under capitalism, this project draws from developing literatures in green republicanism, post-growth and radical social movements (e.g. Extinction Rebellion) in theorising an emancipatory, transformative alternative to the economic growth-oriented liberal-capitalist state. In doing so, it centres on issues of social justice, democratisation, counter-hegemony and post-productivism.
My current energy-related research focuses on the role of oil and gas companies as pivotal actors in shaping the embryonic transition away from fossil fuels toward renewable sources of energy. From a background in the political economy of development with a focus on (Southern) Africa, my research has come to focus on linkages between extractive industries and socio-economic development. I am interested in how shifts in global energy markets affect prospects for development in natural resource-dependent states – especially the oil and gas exporting ones – across the developing world, as well as the economic, political and geostrategic consequences of the current energy transition for producer and consumer states more generally. A related aspect of my research concerns the nature of competition and collaboration between North American and European International Oil Companies (IOCs) and the National Oil Companies (NOCs) of the Global South, including the viability of unconventional oil and gas production (e.g., shale, ultra-deepwater and Arctic resources) in an environment where concerns about "stranded assets" are increasing due to intensifying efforts to achieve a global low-carbon transition. In this context I am also researching the notion of a transatlantic divide in terms of how North American and European IOCs engage with climate governance. Lastly, I am interested in the political and economic history of natural resources and oil, including the role of "Big Oil" in American politics.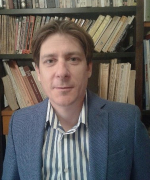 Dr. Iraklis Argyriou holds a PhD in Energy and Environmental Policy from the University of Delaware, USA for which his thesis explored the role of cities in sustainable energy development. Iraklis is currently a Research Fellow in Socio-Technical Transition Analysis at the William Wright Technology Centre (W-Tech) of Queen's University Belfast, working for the EPSRC project 'Prosperity Partnership: Roadmaps to Zero Net Emissions in Urban Public Transport'. His research at the W-Tech Centre addresses the political economy dynamics of socio-technical environmental transitions by examining constrains and possibilities for the low carbon transformation of UK local bus systems. This involves attention to the various ways in which state and non-state actors define, negotiate and influence transition visions, processes and outcomes throughout different UK territories. Prior to joining Queen's University Belfast, Iraklis held a post-doctoral position in China with the French National Centre for Scientific Research. His broader research interests lie in the area of governance and climate change transitions in particular at the urban to regional level.
Dr Smith Azubuike is a Lecturer in Law at Queen's University Belfast, United Kingdom. His teaching and research focus on Energy Justice, Energy Law and Sustainability, Renewable Energy and Climate Change Law, including a Just Transition to a low carbon economy. Smith is a qualified Lawyer in Nigeria and a member of several professional associations, and is the Book Reviews Editor of the Edinburgh University Press' 'Global Energy Law and Sustainability' journal.
Dr Dina Zoe Belluigi's work relates to the agency and ethico-historical responsibility of artists and academics in contexts undergoing transitions in authority and in the shadow of oppression. Shaped in part by her experiences as a practitioner in creative arts education and later in academic development in her country of South Africa, she is concerned with the complexity of the conditions which may enable the development of artists and academics as critical consciousness within their institutions and countries. This is toward engaging in processes of changing, restructuring, and re-examining current internal and external factors, structures, cultures, ecologies and practices to ensure justice, taking critical cognisance of all the dimensions and intersections of inequality. She is interested in the question of whether higher education institutions are fit-for-purpose for driving the SDGs, as they have been mandated to do. Towards this she has contributed to a recent project on Indian and South African universities, in collaboration with Dr Nandita Banerjee Dhawan (Jadavpur University) and Dr Grace Ese-Osa Idahosa (University of Johannesburg), and the 2020 colloquium 'Transformation for sustainability? Gender and its intersections within participation in higher education'. She is committed to the growth of pan-African and international networks for advancing Critical University Studies, where committed scholars, practitioners and policy makers across the globe actively pursue an emancipatory imagination for the future university.
Keith Breen is part of the political theory cluster in the Department of Politics and International Studies in the School of History, Anthropology, Philosophy, and Politics. He is deputy chair of the Democracy Unit, a research centre devoted to the study of democracy generally from both empirical and normative perspectives, and a member of the Centre for Sustainability, Equality and Climate Action. His current research interests are republicanism, the ethics of work, and workplace democracy. He also researches just war theory and political ethics.
Research interests: wellbeing, the attention economy, the role of mindfulness in critical pedagogies for sustainability, international politics of climate change. Author of A Political Economy of Attention: consumerism, mindfulness and attention: reclaiming the mindful commons. 2017. Routledge. Co-Led a research and policy initiative funded by Carnegie United Kingdom Trust to introduce a wellbeing outcomes framework to the Northern Ireland Executive, subsequently taken up in the Programme for Government. Senior writer/editor for the International Institute for Sustainable Development's Earth Negotiations Bulletin at UN negotiations on environment and development.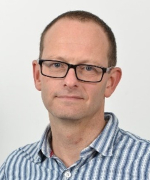 Geraint Ellis is Professor of Environmental Planning in the School of Natural and Built Environment, Queens University, Belfast, Editor of the Journal of Environmental Policy and Planning, and independent member of Ireland's National Economic and Social Council (NESC). His key research interests are in planning and sustainability, renewable energy, planning governance and healthy urban planning. He has published widely on these topics and led a range of large multi-disciplinary research projects tackling issues such as social engagement with the energy transition (MISTRAL https://mistral-itn.eu/ ) and healthy ageing and the built environment (HULAP). He contributes to a wide range of other studies examining marine spatial planning, environmental regulation, healthy urban design and community engagement with planning.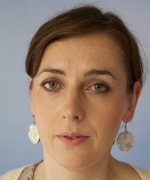 Clara Fischer is an Illuminate Fellow in HAPP. She was previously a Marie Curie scholar at University College Dublin and a Newton International Fellow at the London School of Economics. She specialises in feminist political theory, with particular research interests in pragmatism, shame theory, theories of emotion and affect, embodiment and sexuality, gender and austerity, and Irish feminisms. She has long worked as a researcher and advocate on equality issues, especially on gender equality. Her recent work examines the politics of emotion in the context of crises and the impact of austerity on sustainability and equality.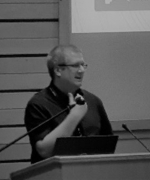 Dr Wesley Flannery is a Senior Lecturer in Environmental Planning and leads a marine social science research group conducting research on coastal and marine governance issues. His research interests relate to power and participation in marine spatial governance; coastal risk management; coastal cultural heritage; the future of ports; social acceptance of marine renewables; and coastal transitions. He is an Associate Editor of the interdisciplinary ICES Journal of Marine Science and is a member of editorial board for Marine Policy.
Dr Alessandra Guida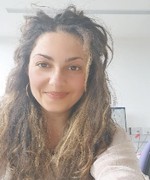 Alessandra Guida is a Lecturer in the School of Law at Queen's University Belfast. Before her appointment at Queen's University Belfast, she was Research Assistance at UNSW Sydney – School of Global and Public Law, Sydney (Australia), where she worked on the international (RG191039) Mining the Deep Ocean project. She was also a sessional teaching academic at Macquarie Law School, Macquarie University, Sydney (Australia), where she had teaching responsibilities in several courses, such as Foundations of Law, International Trade and Finance, International Law, Trade and Environment, and International Human Rights.
Alessandra is a qualified attorney and holds an LL.B. & LL.M. in Law from the University of Bologna - Faculty of Law (Italy). She wrote her LL.M Dissertation at Tilburg Law School, University of Tilburg (Netherlands). She also holds a Ph.D. in Law and a Master of Research (MRes) in Law, from Macquarie Law School, Macquarie University, Sydney (Australia).
Alessandra's primary research interests include International Environmental Law, International Human Rights, and International Trade Law. She recently won a grant to conduct a research project exploring whether the regulatory frameworks on agricultural pesticides in Australia, the European Union, and the United Kingdom may themselves reflect a failure to ensure the enjoyment of the right to water, the right to health, and the rights of nature.
Dr Susann Power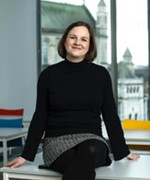 Susann was born and raised in Germany and has lived in Denmark, Sri Lanka, Russia, England and the United States before settling in Northern Ireland, where she really enjoys being near the sea.

Susann is a researcher with a practitioner background. After managing the World Travel & Tourism Council's sustainable tourism programme for several years, Susann gained a PhD in 'ethics and entrepreneurship' from the University of Surrey, where she then held a post as a Lecturer in Business Ethics. Susann now works as a lecturer and researcher at Ulster University Business School, where she is also the faculty's Sustainability Lead. Her research interests combine ethics, entrepreneurship and tourism - often applying an environmental ethics lens paired with environmental psychology. She has published widely in leading academic journals and presented globally on these research areas. She's currently supervising PhD research on post-growth business models, sustainable rural tourism development and user-centred pro-environmental behaviour change.

Susann hopes that through her work she can advance academic knowledge, but also contribute to the sustainable development of tourism destinations, most notably her adopted home Northern Ireland. She sits on the Board of Directors of environmental charity Sustainable NI, advises local and regional governments on sustainability policies and volunteers as a marine litter surveyor for DAERA.

In her free time, Susann can most often be found on the beach picking litter with her group of Ards and North Down Beach Cleaners.
Dr Rosalind Silvester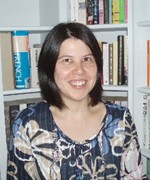 Ros Silvester is Senior Lecturer in French Studies whose main research centres on francophone Chinese writing, art and film, transnationalism and migration studies. Within this broad field, her recent work has focussed on the environmental art produced by Chinese-born artists in French-speaking countries, such as their use of recycled materials and rubbish, the creation of an 'imaginary garden' installation and the analogy between invasive species and migrants. Her third monograph will develop this research into a wider study of the visual ecologies of francophone Chinese artworks.
She is also the principal supervisor of Kathryn Nelson, a practising environmental artist, whose PhD on 'Ecological Knowledge Dissemination via Cultural Intermediaries and Visual Art' spans the disciplines of art, biology and education.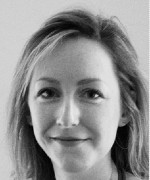 Nuala Flood is a Senior Lecturer in Architecture at Queen's University Belfast (QUB) where she is also the director of the BSc Architecture Programme. Her transdisciplinary research explores how codesign methods, ecotopian design fictions, urban interventionist practices and participatory mapping can be used to contextualise socio-spatial and environmental issues. Her work with Dr Tristan Sturm (QUB Human Geography) traces the multi-dimensional place-based consequences of lead contamination of the water system in Belfast. In 2017 she created the award-winning pedagogical experience, Public CoLab, where teams of architecture students work with external partners and subject experts to investigate the place-based manifestations of wicked phenomena such as climate change adaptation, the compromised water system and, most recently, the Covid proofed city. Her research has been published widely in academic journals and international conferences, and has also been disseminated via exhibitions, installations, and workshops. As an ARB registered architect, she has designed and managed the construction of large-scale energy-efficient office developments, social housing projects and public library schemes.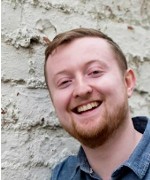 Dr Kieran Higgins is a Lecturer (Education) in Sustainable Development, based within the Gibson Institute for Land, Food & Environment, a research and education institute within the School of Biological Sciences at QUB. As a behavioural scientist, his primary research interests are in understanding human attitudes to environmental resources through economic and psychological approaches, with a particular focus on how value is assigned. His current research focus is pedagogical in nature, with a key interest in approaches to the teaching of sustainable development. Kieran contributes to the BSc Environmental Management and MSc Leadership for Sustainable Development programmes across the topics of environmental psychology, behaviour change, sustainable economic systems, industry skills, and social science research methods.
Reader (Associate Professor) in Public Health at the Centre for Public Health. My research has focused on the built environment, urban health and NCD prevention. I have particular expertise in urban green space interventions, natural experiment evaluations, and complexity science methods including systems thinking, agent-based modelling, and social and stakeholder network analysis. I have been PI and Co-I on grant funding totalling over £7million. This includes the lead applicant on a personal fellowship from the NIHR Career Development Fellowship on social network interventions for health behaviour change (£421k). Most recently, I have led an application to the UKRI-NHMRC to undertake a study which aims to generate new evidence from the application of new, accessible tools related to the intersection of urban design and health, understanding and estimating the improvements in NCD and health inequalities that can be achieved through tangible alteration in urban design (£900k). Another recently funded study by the MRC investigates interventions to reduce car dependency in Belfast. My previous work includes investigating the public health impact of large scale natural experiments such as the Connswater Community Greenway and the 20mph speed limit interventions in Belfast.  I was a member of the expert panel on urban green space interventions that led to the following outputs (WHO, 2017a; WHO, 2017b; Hunter et al, 2019). I act as an expert consultant for both the WHO European Centre for Environment and Health (Bonn, Germany) and WHO Europe NCD Office (Moscow, Russia), and an associate editor at the International Journal for Behavioral Nutrition and Physical Activity, and a member of the NIHR Public Health Research funding panel.
My work aligns with the aims of the Centre in the following ways: i) a focus on health inequalities; ii) interdisciplinary working; iii) focus on improving the environment for improved urban and planetary health.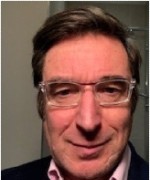 Professor George Hutchinson is an Intergovernmental Panel on Climate Change (IPCC) Contributing Author to the IPCC 5th Assessment Report which provides the scientific input to The Paris Agreement. He is a member of the expert advisory panel to the UK Climate Change Committee for the 2021, 3rd Climate Change Risk Assessment Report, where he commented on chapters on risks to natural capital, ecosystem services and on the sustainability of the UK food chain. Appointed as Professor of Rural and Environmental Economics in Queens in 2004 and as Director of The Gibson Institute for Land Food and Environment in 2006 he is a leading environmental economist representing Ireland as country board member on the European Association of Environmental and Resource Economists (EAERE) and on the scientific committees of The World Congresses of Environmental and Resource Economics. He has made important academic contributions introducing economic psychology, behavior change and experimental methods into environmental decision making with papers on the highest cited list of leading international journals such as The Journal of Environmental Economics and Management and Land Economics. His research interests address most of the UN SD goals covering biodiversity, water resources, climate action, renewable energy, outdoor recreation, agri-food, nutrition, health and physical activity, social capital, risk and uncertainty, time discounting, trust and equity, altruism and charitable giving. A partner and PI on large grants many funded by the EU and most of the UK Research Councils he was a partner on the Management Executive of the major UKRI Centre of Excellence for Public Health NI from 2008-18. Over the last 16 years he has worked with The Gibson Institute degree coordinators, Professor Alberto Longo and Dr Jude Stephens to build up the BSc Environment Management and MSc Leadership for Sustainable Development degrees to an annual intake of approximately 100 students many of whom are International students.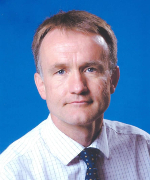 As a specialist on South Asia, my research focuses on production and mapping the colonial and postcolonial regional and urban development spaces in India. My research has three specific strands all connected to South Asian context. My initial years of research focused primarily on regional and urban development with a particular focus on sectoral labour market analysis including an evaluation of economic policy impacts across the sector.
Concurrently, my research also advanced specifically to include questions of the impact of Climate Change on Cultural Heritage in fragile ecological zones of Assam. In particular, the role of Heritage in the promotion of Zero Carbon Footprints was a key initiative which I have led over the last three years. This primarily focused on seeking to understand the role of indigenous communities in protecting their environment and strengthening their resilience in the wake of climate change. Having a Carbon Neutral Island as far as possible was a good start and hope this will continue post the pandemic.
The third strand of my research is the identification of historical roots of underdevelopment and the significance of unfinished project of decolonisation in India and globally. This is focused on unpacking the production and mapping the colonial space in India. This includes an exploration of racialised, gendered and class-based subjectivities and the negotiations and conflicts around spatial idioms and symbols across late 16th to 19th century. The most recent work covers the role of missionaries in the production of knowledge across distinct cultural systems.
My strength as an interdisciplinary researcher located in EPS Faculty, will add value to the Centre for Sustainability, Equality and Climate Action.
Alberto Longo is a professor in Agri-food and Environmental Economics, Gibson Institute, School of Biological Sciences, Queen's University Belfast.
He is interested in exploring how behaviour change methods can be used to mitigate environmental and public health problems. His recent work has looked at food choices and physical activity, how green infrastructure can facilitate the increase in physical activity, with particular attention to more vulnerable groups, and how information and other nudges can influence behaviour change. Alberto's research also looks at methodological issues in the application of stated and revealed preferences methods for valuing environmental and public health goods and services. His research has been funded by ESRC, MRC, BBSRC, NIHR, EPSRC, the European Commission, the EPA, DAERA among others, and has advised the Utility Regulator in Northern Ireland, the Ministry of the Environment in the Basque Autonomous Community, UNEP, the World Bank, the Royal Society for the Protection of Birds, NIE Networks and the Institute of Public Health in Ireland.
I am a senior lecturer in the school of architecture and run the StreetSpace project, which works in collaboration with academia, government and local communities to analyse streets and fulfil their potential to be people-centred, accessible and inclusive public places. I have been working on this project for the past 8 years through workshops and design studios, to analyse the form and experience of everyday streets in Belfast and beyond.
My research focuses on information risk and the role of corporate disclosure in mitigating such risk and creating long-term strategic capital market benefits. I examine the role of corporate disclosures in reducing the cost of capital and enhancing firm value in longitudinal panel settings. Specifically, I am interested in the impact of innovation information (i.e. Exploration/Exploitation, Ambidexterity, Patents and Intangibles, R&D expenditure, and Industry 4.0 technologies), carbon emissions and other environmental information, and the moderating effects of corporate governance mechanisms that enforce sound policies of diversity and inclusivity.
Maurice Macartney
Stephen joined Queen's last year from a career in what is called 'environmental & social consulting', where his work focused on managing the environmental and social consequences of large infrastructure development projects, mostly in the developing world. He started off as a civil engineer, but his focus over recent years has been advising both project developers and financial institutions on how to structure projects to reduce their negative environmental and social impacts and also to maximise their positive impact, not least on climate change and carbon, biodiversity, resource use, livelihoods development and equity. He is still part of a World Bank team working on improving waste management in Saudi Arabia, Jordan and Kuwait. He teaches Project Planning for Sustainability on the Construction & Project Management MSc Programme (School of the Natural & Built Environment), and his research interests include: water policy and water management; sustainable finance and impact investing; the reality of environmental and social risk management of infrastructure projects; public engagement during project planning and implementation; waste management and the circular economy; and working in multi-cultural teams.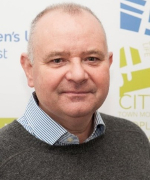 He is a chartered town planner who has researched and written widely on social economics, community development and urban regeneration, including his recent book on Social Economics and the Solidarity City (Routledge, 2019). Professor Murtagh has conducted a number of projects on community asset transfer, including for the Joseph Rowntree Foundation and the Northern Ireland Housing Executive. His current research projects include commercialising the social enterprise sector (Innovate UK); the social economy after peace (Swedish Research Council, with the Universities of Lund and Uppsala); and Marine Coastal Heritage (EU Horizon 2020 led by Dr. Wesley Flannery). Brendan is a board member of Community Places and sits on the Ministerial Advisory Panel on Shared Housing and on the Interfaces Programme Board for the Department of Justice.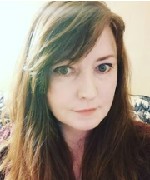 Dr. Caoimhe Ní Dhónaill is a lecturer in the School of Social Science, Education, and Social Work. My research interests lie in the field of Identity and Social Identity Theory. I have applied this to diverse topics, including Environmental Awareness and Public Behaviour, Sex Work, Ageing and Disability. Regarding sustainability, have particular interest in considering why people act in particularly environmentally responsible (or indeed irresponsible) ways'.
Dr. David Paulson is a Professor of Practice at Queen's Management School and a member of the Centre for Leadership, Ethics and Organisation. Prior to joining Queen's he led small manufacturing and industrial-service businesses for thirteen years, and his research is primarily concerned with business leadership at all levels, especially within SMEs. He is keen to make Sustainability an integral part of his work on leadership with students at all stages of their career, from undergraduate to senior executive, and he is interested in developing research-informed course offerings which assist business leaders with the implementation of sustainable practices. He also has a developing interest in post-growth thinking and its potential impact on business practice.
Anthony Schmidt
I started out in my career as a graduate mechanical engineer and soon went on to work in the area of facilities management, specialising in the field of energy and environmental management. I am a Chartered Environmentalist and also a Chartered Energy Manager. I joined the University in 2005 as an Estates Manager and am based in the Estates Directorate.
Over the years the major focus areas of my work have been the following:
Compliance - Looking beyond simple statutory compliance requirements and towards best practice and sector leadership
Contract Management - Through contract management ensure value for money and the use of environmentally sound supply chains
Conservation – Identify and implement energy demand reduction and efficiency measures
Carbon Management – Develop financially sustainable strategies to account for, and reduce operational scope 1 & 2 carbon emissions
I am a historian of energy, transport and the environment from the nineteenth century to the present. My research has explored past energy transitions by considering both hard factors (energy markets, resource politics, infrastructure) and soft factors (consumer culture, social acceptance, everyday practices) with an eye toward mobilising historical research to inform public discussions and actions on today's global challenges, particularly climate change. One of my broad research aims is to bring a consumer-oriented perspective into the history of energy, thereby providing a solid historical foundation for today's deliberative process for societal de-carbonisation. My research interests include the diffusion of energy technology, the social impacts of energy disruption, variations in energy transition paths and energy consumer movements. I have also been involved in science communication and public history as a means of intervening in contemporary energy policy and practice. In my ongoing project, I work with cultural sectors from museums to artist groups to envisage proactive roles that cultural institutions can play in global society's adaptation to climate change. The project considers new ways to harness cultural and social forces to accelerate climate adaptation and GHG emission reduction whilst contemplating cultural strategies to mitigate the disruptive impacts of the imminent energy transition and help to achieve a just transition.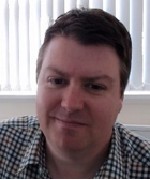 Professor Swindles has broad research interests in Earth System Science and works on topics concerning both past, present and future climate and environmental change. He has particular interests in global peatland dynamics, peatlands as nature-based climate solutions and the response of arctic ecosystems to climate warming.
Expertise: Climate change, nature-based climate solutions, peatlands, earth system science, arctic
Visiting Research Fellows
Stephen Jones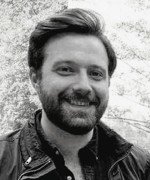 I have over 8 years' experience working on adaptation to climate change across public, private, academic and voluntary sectors in Northern Ireland and further afield. This involves coordinating a 23-strong cross-sectoral steering group to define policy and information priorities and then co-designing solutions. My recent work includes supporting Derry City and Strabane District Council to develop the first climate adaptation plan in Northern Ireland, and establishment of the Local Government Climate Action Network, which I showcased in a session with NI partners at COP26. I hold an MSc in Sustainable Development and a BA in International Studies, both from Queen's University Belfast. In recent years I was a Red Cross Volunteer on the Syrian Vulnerable Persons Resettlement Scheme and I am also a keen musician and writer.
Research interests will include a focus on building academic-practitioner linkages with policymakers and NGOs, and also linkages between academics themselves; supporting real-world decision making, particularly around resilience to climate impacts, but also mitigation and the assessment of the multiple benefits which come from co-designing and communicating equitable policy interventions. I am keen to engage communities of practice working around the globe on similar topics.
Tim Walker
I have been active in environmental services at a senior management level for many years. Since October 2019, I have been Acting CX of arc21 – a waste partnership covering more than ½ Northern Ireland with a staff of 12 and an annual turnover of £30M. Our priorities are on advocacy, planning and procurement, contract management and monitoring and outreach. Before that, I headed up waste management in Belfast City Council for more than two decades and oversaw a more than tenfold increase in the Council's recycling rate (to circa 50%). I was responsible for the planning and delivery of waste and recycling services, and for fleet – a Service with over 400 staff and a budget of around £30M. During much of this time, I sat on or chaired a variety of boards advising elected representatives and chief executives, including sitting on the Strategic Investment Board's Circular Economy Working Group for five years. I have several academic and professional qualifications.
Increasingly, I'm being asked to Chair panels or input to Circular Economy projects and am eager to develop my understanding and contribute to the development of this exciting, emerging area of expertise.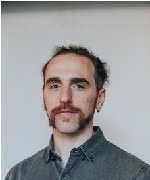 Project Title: What are the key barriers to more effective plastics recycling in Northern Ireland, and how might these be overcome?
My PhD research focuses on the plastics recycling sector in Northern Ireland. Taking a social-science-based approach and drawing on Sustainability Transitions research, it aims to provide a critical analysis of how well the sector is positioned in terms of playing a role in responding to the ecological crises facing society. This includes engaging with stakeholders and evaluating the effectiveness of government policy, legislation, the market and other factors in delivering on political promises towards a circular economy regarding plastic packaging. I am also interested in research on Post-growth, Just Transitions, Deep Ecology and other socio-political ideas that provide context to my work.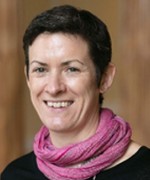 Nuala worked in the engineering consultancy industry for many years as an environmental scientist, project managing the environmental impact assessment and planning phase of energy infrastructure projects, including onshore wind energy, solar PV and overhead transmission lines. She availed of the opportunity to undertake a PhD, through the INTERREG funded Bryden Centre for Advanced Marine and Bio-Energy Research, to explore the use of community benefit funds (CBFs) by offshore wind energy developments as a mechanism to increase social acceptance. Her research is based in Ireland where mandatory community benefit funds have recently been introduced through government policy for any renewable energy development availing of government subsidies. This research aims to understand the various perspectives towards offshore wind energy CBFs from the three social acceptance spheres; government, industry and community, to ascertain if government policies and industry strategies align with community expectations, and ultimately to establish whether CBFs are an appropriate mechanism to increase social acceptance.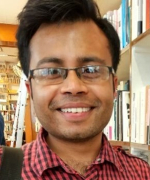 Returning to academia from 6 years in legal practice, I am pursuing a part-time PhD in constitutional law (while continuing in legal practice), examining the separation of powers and looking at how to situate non-judicial perspectives on constitutionalism within the UK constitutional framework, without threatening the rule of law. I was awarded a full scholarship by the Northern Bridge Doctoral Training Partnership of the AHRC to pursue my doctoral studies under the supervision of Professor Louise Mallinder and Dr Conor McCormick.
My main research interests in SECA are looking at the legal underpinnings of climate law, examining comparative approaches in the establishment of sustainable legal frameworks to enable long-term mitigation of the impacts of climate change.
I read law at Queen's University (2011 - 2014) and obtained a Master's degree in human rights law in 2015 (with distinction), also at Queen's. in 2019, I was called to the Bar of England and Wales (Inner Temple).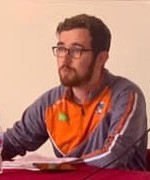 My PhD research primarily focuses on green and post-growth political economy, particularly relating to the design and application of post-growth economic policy to ensure the local (and national) scale of economic activity can be brought within the material and ecological boundaries of the planetary system. Amidst a burgeoning literature evidencing the need to depart from economic ideas, norms, and policy agendas focused solely on undifferentiated economic growth, tangible and actionable alternative models are required that dramatically reduce the material- and carbon-intensity of economic activity, whilst enhancing and prioritising human and community wellbeing. Given this requirement, my research aims to examine and present a model(s) of post-growth political economy compatible with ecological and biophysical constraints and realities, which, crucially, also have practical application in our present era of climate emergency.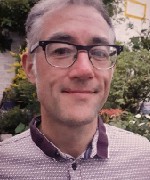 Through active membership of ATTAC (Ireland) - the Association for the Taxation of Financial Transaction for the Aid of Citizens - , the Irish Social Forum and now Comhlámh's Trade Justice Group, Barry has spent over 20 years researching and campaigning against the anti-democratic and anti-environmental aspects of EU trade and investment policy. Over that time he has presented his research on European Union international trade policy to the Oireachtas Joint Committee on European Union Affairs, to the Irish government's civil service TTIP negotiating committee, at academic conferences, in journals and at numerous presentations, meetings and public debates around island of Ireland.
Barry's PhD, 'Embedded Neoliberalism and EU Trade and Investment Policy in the Anthropocene: an Ecosocialist Critique', will argue that the era of the Anthropocene requires that the European Union (EU) develops and implements a sustainable and ethical trade and investment policy. The research hypothesis is that an embedded neoliberal political economy approach drives EU trade and investment policy and that this approach challenges the EU's democratic credentials and blocks its capacity to adequately develop policy responses to the planetary crisis. The work in particular will use the EU-Canada trade deal (CETA) and the EU-Mercosur FTA as case studies, critique Investor-State Dispute Settlement (ISDS) mechanisms, produce a working-draft text of 'An Ecosocialist EU Trade and Investment Agreement' and explore how a Citizens' Assembly would dictate trade and investment policy.
PhD thesis 'Green Just Transition in Post-Accord Northern Ireland: Co-Governing the Mobuoy Site, Derry'
This research critiques that the triple transition - from war to peace, to neoliberalism and to unsustainability - in Northern Ireland has led to environmental governance failures represented by the discovery of the Mobuoy site in Derry, the largest illegal dump in Europe. Then, it sheds light on democratic participation in co-governing the Mobuoy site as a process of co-producing environmental security and examines how such activities can promote and consolidate green just transition in post-accord Northern Ireland. The central argument of the research is that environmental concerns can promote cooperation across divided communities and contribute to conflict transformation as well as sustainability. To validate such claim and propose a practical approach to green just transition in Northern Ireland, the research reviews and integrates theories and empirical cases of environmental peacebuilding, environmental security and post-liberal peace into a nexus model of environment-peace-security that emphasises co-participation of all concerned actors from environmental protection, peacebuilding and security sectors in resolving environmental degradation.
Joseph Ireland is a PhD student researching Geothermal Energy here in Northern Ireland. In a previous life he completed a MEng in Civil Engineering here at Queens and then worked as a Drilling Engineer for BP in the North Sea for 7 years. Having completed the BP Challenge Programme, Joseph decided to focus on a career offshore and was promoted to Rig Site Engineer working on several BP assets West of the Shetland Islands. Following a 'personal climate crisis', Joseph chose to resign from BP to pursue alternative energy sources. Joseph is passionate about the three SECA pillars; sustainability, equal rights and climate change issues. His goal for the next 5 years is to set the wheels in motion for sustainable growth of a Geothermal Energy industry here in Northern Ireland. Joseph is motivated by the pursuit of bringing his best self to work everyday.
Senni Määttä is an Early Stage Researcher in a European Union funded Innovative Training Network MISTRAL (https://mistral-itn.eu/), and her research focuses on the governmentality of society's participation in the energy transition. In her research, she investigates the adaptations, feasibility, and implications of a whole-of-society approach to the energy transition through multiple stakeholder groups' perspectives in Ireland and Scotland.
Rebecca Jane McConnell is an ARB registered architect and PhD within the school of architecture. Her thesis utilises research by design strategies to generate provocational proposals for cities under threat by the wicked problem of climate change. Focusing on sea level rise, these provocations make the unimaginable tangible, and focus on detanglement of the imminent threats that cities on the island of Ireland will face. The research ultimately asks, how can this super wicked problem be better understood, unravelled, or detangled?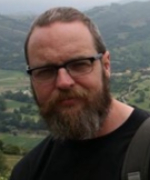 My research is aimed at furthering our understanding of the conditions to promote advanced social movements and prefigurative politics to successfully implement a Just Transition. My project has a specific focus on the structural crisis of capitalism, its relationship with climate breakdown and the transformative potential of organised labour and social movement agency for a Just Transition. Ultimately, the project will create a body of work that will significantly strengthen the academic research and intellectual foundation of radical Just Transition Theory. Constructing a new interpretive paradigm for research that can facilitate social leverage and transformation, influencing and impacting upon the push for Just Transition and peace in a post carbon future.
Academic Interests: Green Political Theory, Marxist Critical Theory, Ecosocialism, Just Transition Theory, Climate Breakdown, Prefigurative Politics, Devolution and Economic Democracy, Trade Unionism and Labour Movements.
My PhD research is situated in the field of contemporary Sino-Global South energy relations. The study employs a multi-level perspective (MLP) theoretical framework to aid my investigation into the impact that China has had upon solar and wind sector development within emerging markets. It also seeks to ascertain the specific drivers and factors which have facilitated (or impeded) the process of energy transition in the Global South and uncover the subsequent geopolitical consequences of China's overseas low-carbon presence as well.
Research interests
International Political Economy; Chinese Politics; Energy Transitions; International Relations
Academic Awards and Achievements
PISP Award for Highest Marks (2013-2014).
Postgraduate Bursary Award (2015).
Best MA Dissertation (2016) Award in the School of History Anthropology Philosophy and Politics (HAPP).
Department for the Economy (DfE) Postgraduate Research Studentship (2017-2020).
Alex Miller is a Marie Skłodowska-Curie Early Stage Researcher and PhD candidate in Environmental Planning at Queen's University Belfast. His research examines the influence of lock-in and path dependency in the transition to a low carbon electricity system, and how this influences the socio-political acceptance of renewable energy infrastructure. Alex holds an MSc in Water Science, Policy and Management from the University of Oxford and a BA (Hons) in Political Science and Aquatic Resources from St. Francis Xavier University in Nova Scotia, Canada.
My current research seeks to offer a theoretical provision of ecofeminist political philosophy integrated with green republicanism in post-growth contexts, particularly focusing on both democratising politics of care and decarbonising the liberal-capitalist economic system.
Research Interests
- Political theory
- Green economics
- Sustainability
- Gender
- Democracy and citizenship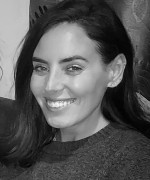 Rachael Singleton is a PhD Researcher at Ulster University Business School. Her interdisciplinary research applies behavioural science to increasing pro-environmental behaviour within the natural environment. She is formulating and testing a new blended behavioural and User Centered Design approach to improving engagement in policy development. She also works as a Behavioural Scientist in the NI Innovation Lab. Rachael is delighted to be involved in anything that engages deeper understanding of human behaviour and its drivers, in particular where this can lead to better environmental and societal outcomes.
The 'Greening' of polarised space: The Environmental movement and the negotiation of space in Northern Ireland.
My PhD research focuses on alternative political movements and environmental activism Northern Ireland. With dynamic shifts in political identification in contemporary Northern Ireland, environmentalism is an example of politically active identities operating outside of the traditional political sphere. Support for environmentalism and climate action is increasingly emerging yet environmental activist groups cannot simply by-pass existing deep societal divisions that exist in the region. Therefore, this research examines the negotiation of polarised public space by environmental activist groups who work to gain recognition for a range of ecological issues in a socio-political arena that tends to favour political ambitions of ethnic groups.
Niall Robb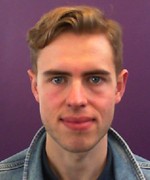 I am an ESRC-funded PhD student at Queen's University Belfast in the third year of my studies. My thesis explores the role of interest-groups in Northern Ireland and in the UK/EU exit negotiations. I have a particular interest in the politics of energy in Northern Ireland, the politics of cross-border trade in electricity, and the role of energy in decarbonisation. I hold a postgraduate certificate in social research methods, an MA in Legislative Studies and a BA in History and Politics. I have previously worked in the Northern Ireland Civil Service, at the Northern Ireland Assembly and in the community and voluntary sector. I'm interested in collaborating on work related to the politics of interest groups, energy policy, trade policy and relations between Northern Ireland and the European Union.
Louise Taylor is a Mother, Ecofeminist and Ecotherapist who is also a political and environmental activist. She is currently writing up her thesis, which is titled - Nature experiences, Work and Mental Health in the Capitalocene. An Ecofeminist Critical Analysis.
Robert's research explores the role of landownership and landowners in wind energy production. The relatively extensive spatial requirements of renewable energies like wind, solar and biomass situates the landowner as a central political and economic player in the low carbon transition. Drawing on political economy/political ecology, I examine the role of rent relations within the wind industry. I employ a comparative analysis of three European countries to explain the distributive and structural effects of private landownership in these different contexts. The research aims to understand how different systems of property rights can contribute to fair but rapid decarbonisation.
Alaa Zahran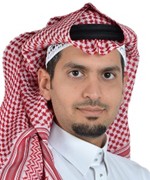 Alaa Zahran is an academic (on sabbatical) from King Abdul-Aziz University (KAU), Saudi Arabia. Currently, he is a PhD candidate at Queen`s Management School (QMS), his research focuses on exploring the meaning and role of sustainability in higher education institutions (HEIs), concentrating on incorporating sustainability into the core domains of HEIs: teaching & learning, research, governance, operations and community outreach, through the lens of stakeholder management theory. Alaa has multiple experiences in public, private and community sectors.