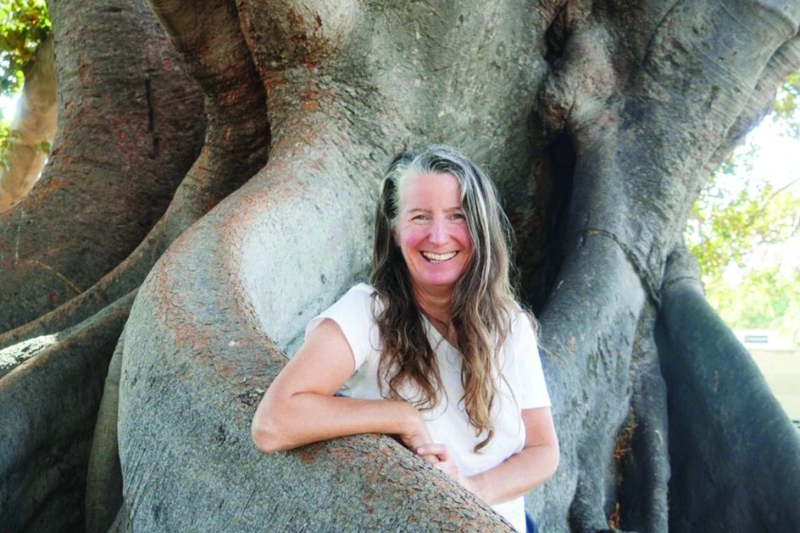 Queen's University Belfast & Online
---
Join Katie Holten for a conversation about her new book, The Language of Trees. Inspired by forests, trees, leaves, roots, and seeds, The Language of Trees: How Trees Make Our World, Change Our Minds and Rewild Our Lives, invites readers to discover an unexpected and imaginative language to better read and write the natural world around us and reclaim our relationship with it. In this gorgeously illustrated and deeply thoughtful collection, Katie Holten gifts readers her tree alphabet and uses it to masterfully translate and illuminate beloved lost and new, original writing in praise of the natural world.
Location: Canada Room & Online
Registration via Eventbrite.
The Language of Trees is a stunning international collaboration that gathers together the world's most exciting writers, artists, ecologists and activists, to reveal the wonders of the forest and our indelible connection to trees. Illustrated and curated by Katie Holten, an internationally renowned artist, Katie joins us at QUB for an illustrated talk on The Language of Trees and Rights of Nature. The book is a gorgeously illustrated homage filled with prose, poetry and art from over fifty collaborators, including Ursula K. Le Guin, Robert Macfarlane, Robin Wall Kimmerer, Winona LaDuke, Zadie Smith, Radiohead, Tacita Dean and Amitav Ghosh.
Katie will be joined in conversation by Declan Owens and Lynda Sullivan. Declan Owens is a lawyer with Ecojustice Ireland and an expert with the UN's Harmony with Nature agency will moderate the discussion. He will speak with his fellow Rights of Nature advocate and environmental activist, Lynda Sullivan of Communities Against the Injustices of Mining (CAIM). Lynda will join the conversation about themes arising from Katie's book. Dr Seuss' character, the Lorax, asked "who will speak for the trees?" Perhaps, with the help of Katie's book, we'll learn a new language to help us speak for the trees and assert their right to exist and flourish by embracing the Rights of Nature on their behalf.