Crucial new guidance published on dealing with student suicide
Queen's University has hosted the Northern Ireland regional launch of an important new guide on how universities respond to a death by suspected suicide.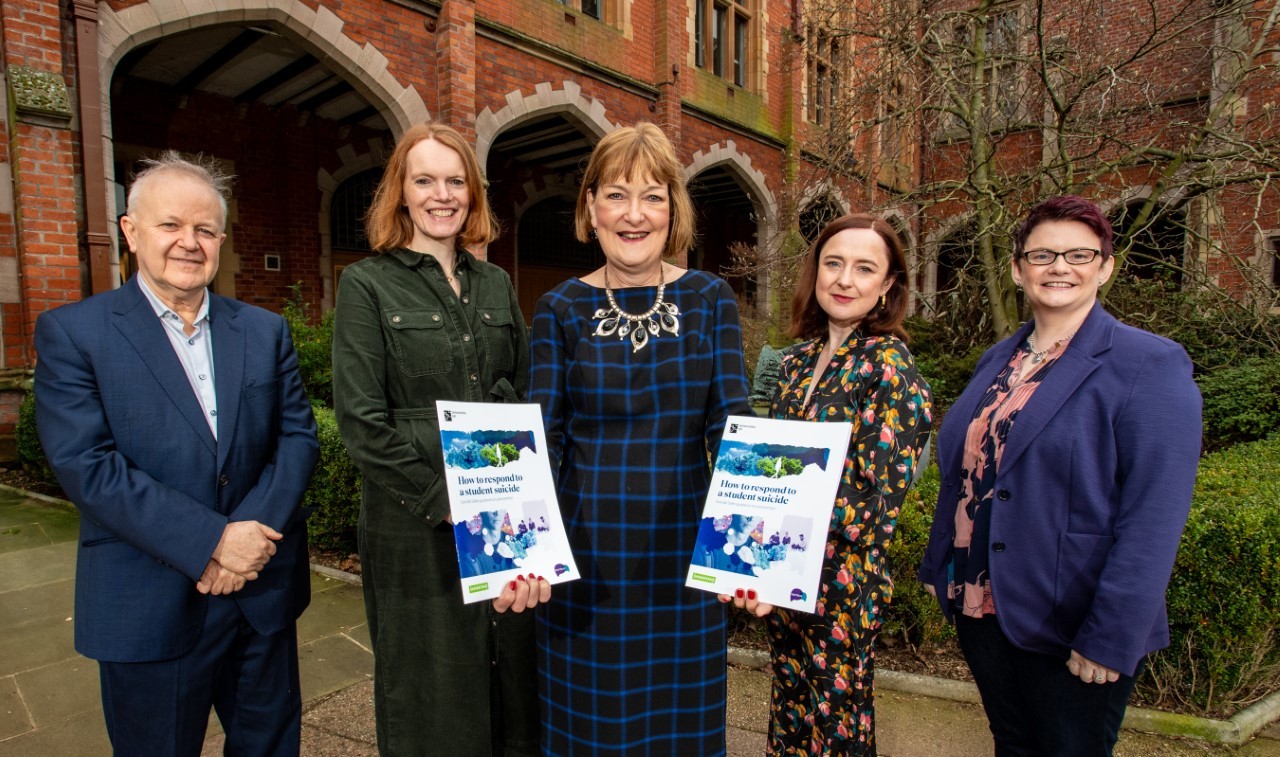 The UUK Postvention Framework: "How to Respond to a Student Suicide: Suicide Safer Guidance on Postvention" supported by the Samaritans and PAPYRUS, provides a comprehensive overview of the important elements of how an institution can prepare for and respond in order to better support students, staff and family impacted by the death.
Speaking about the guide, Interim Provost and Deputy Vice-Chancellor at Queen's, Professor Stuart Elborn, said:
"Whilst the university provides a range of support to students to help equip them with the tools they need to look after their physical, mental, and emotional wellbeing, tragically there have been instances where students at a number of universities have died by suicide.

"It is important that our staff, students and university community are well equipped supported and trained in how to deal with the aftermath of suicide. This publication provides an invaluable guide on how to support students, empathetically communicate the relevant information to the public and staff, and give the correct training and support to university staff dealing with the death.

"Queen's continue to work on developing a Suicide Safe Policy which will include a section on Postvention support, guided by this important framework."
Professor Siobhan O'Neill, Mental Health Champion for Northern Ireland and Professor of Mental Health at Ulster University, said: "Suicide sends shockwaves through whole communities, and those who are exposed to suicide have a higher risk of suicidal behaviour themselves. It is therefore vital that students and staff who are affected by suicide receive appropriate support and that communications are managed safely and sensitively.
This guide provides universities with guidance on how to manage the aftermath of a suicide in line with best practice and deliver effective help. I welcome today's launch and the commitment of our universities to suicide prevention and the promotion of mental health and wellbeing across the university communities."