In Pictures: Queen's University Belfast at Belfast Black History Expo 2022
Members of Queen's University Belfast's staff and student community joined in the Black History Month celebrations at the Belfast Black History Expo 2022 on 26 October at St George's Market.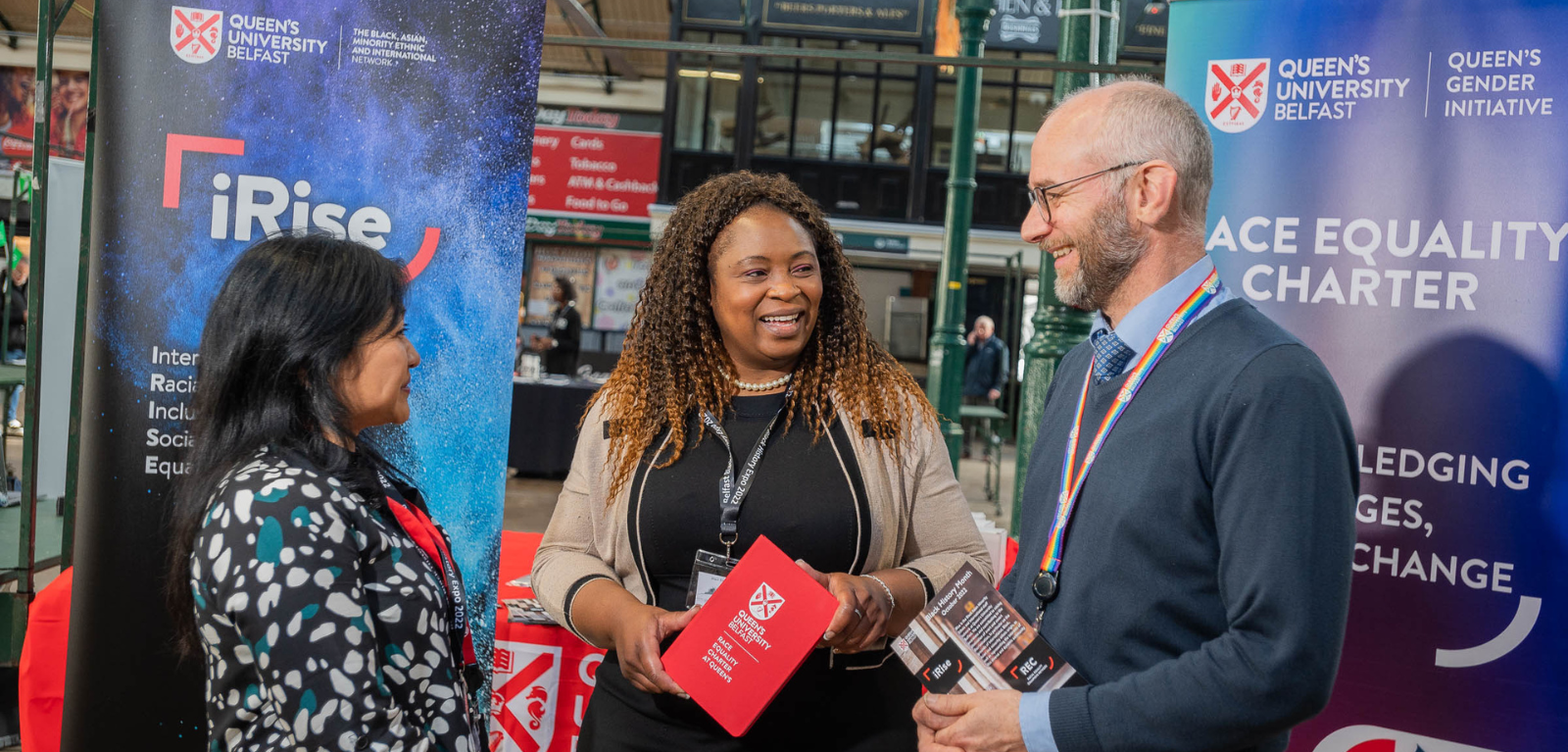 With a diverse and inclusive atmosphere and a range of speakers throughout the day, the event, which was organised by JoinHer Network, celebrated black history, heritage and culture and its influences and contributions here in Northern Ireland.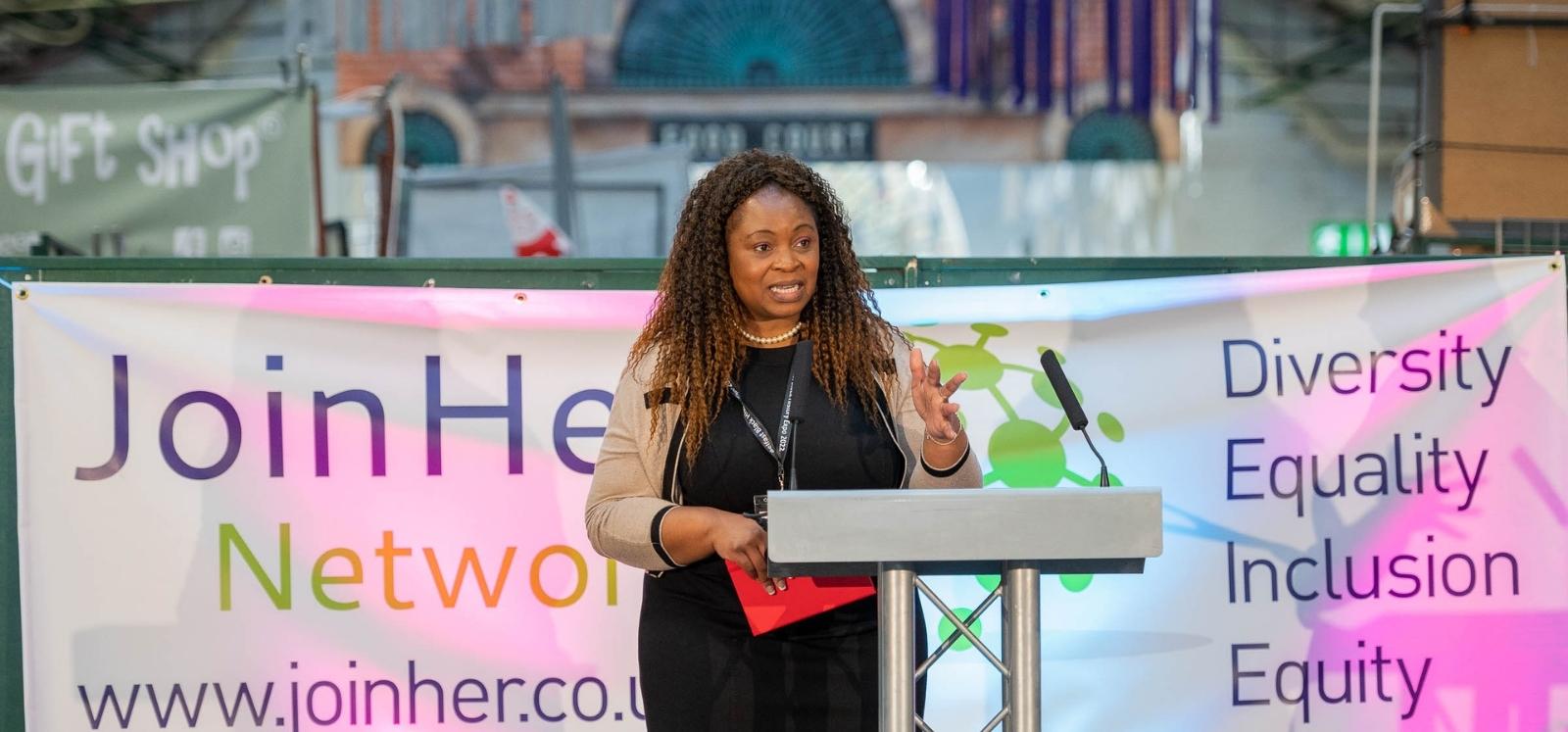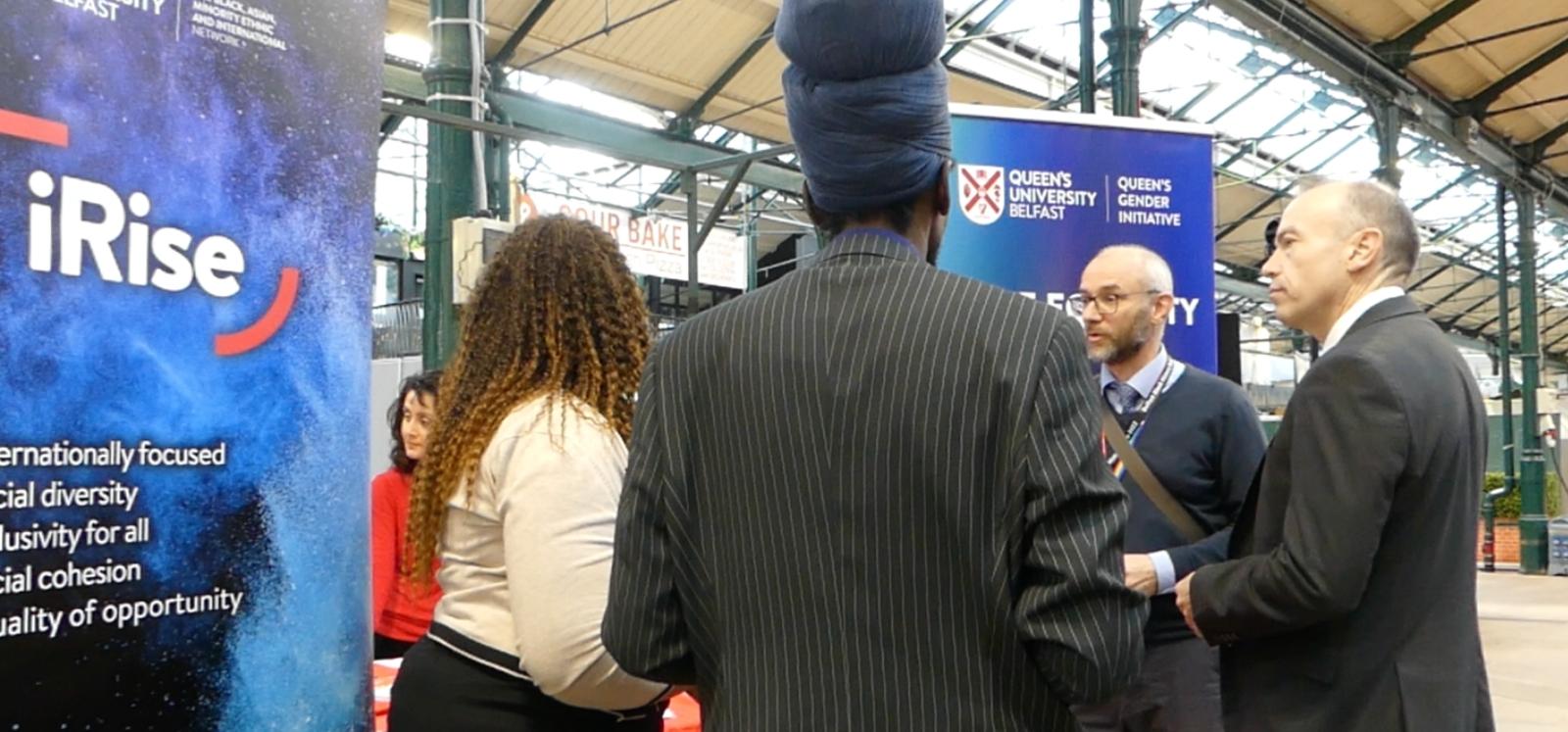 "It's important to show our solidarity and to celebrate Black History Month together with Queen's University and the wider Belfast community."

- @QUBiRise Co-Chair @Dr_Adone on the the Belfast #BlackHistoryMonth expo.@JoinHerNetwork @QGI_QUB @QUBelfast @QUBSU @QUBEngagement pic.twitter.com/eD79O32q7l

— Queen's Staff (@QUBstaff) October 26, 2022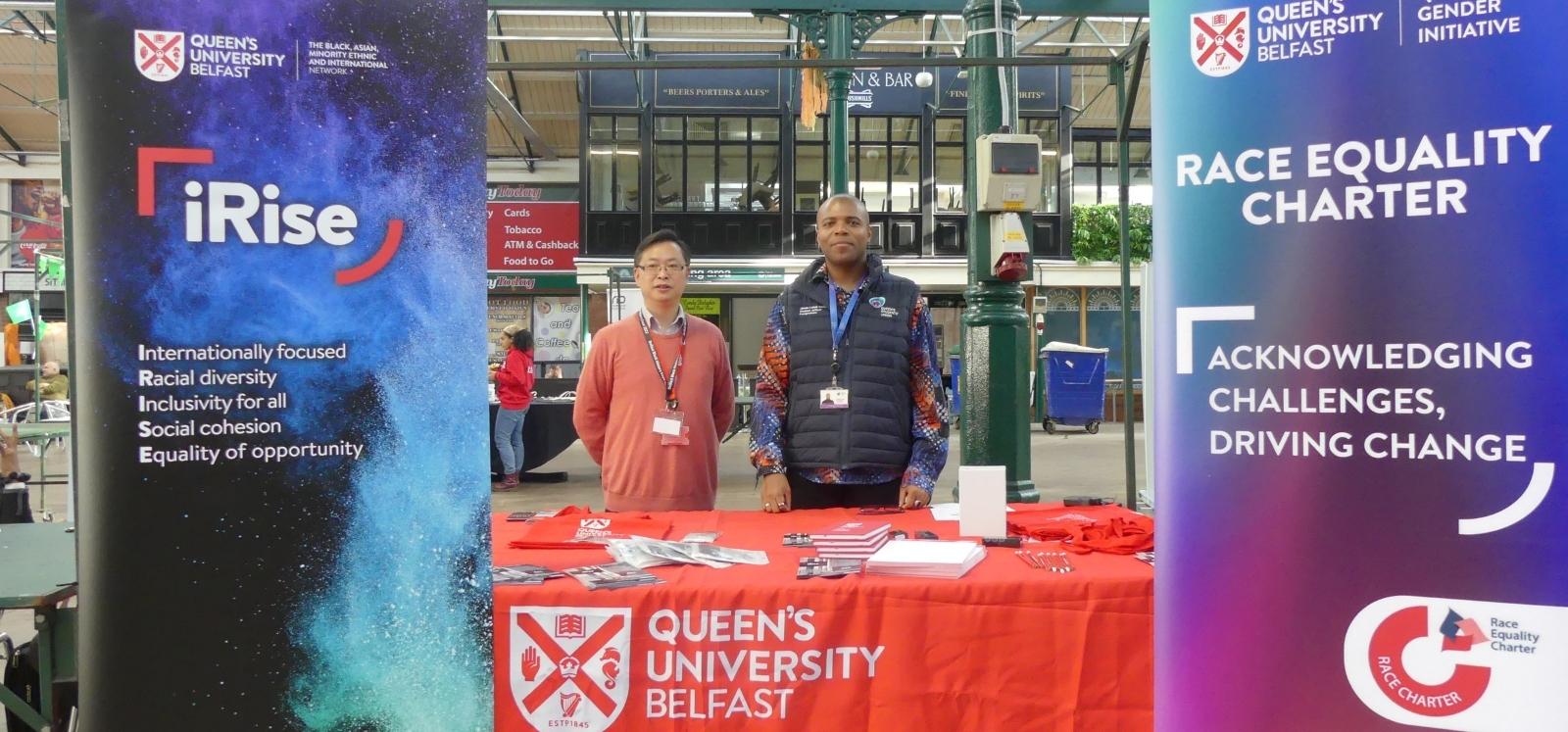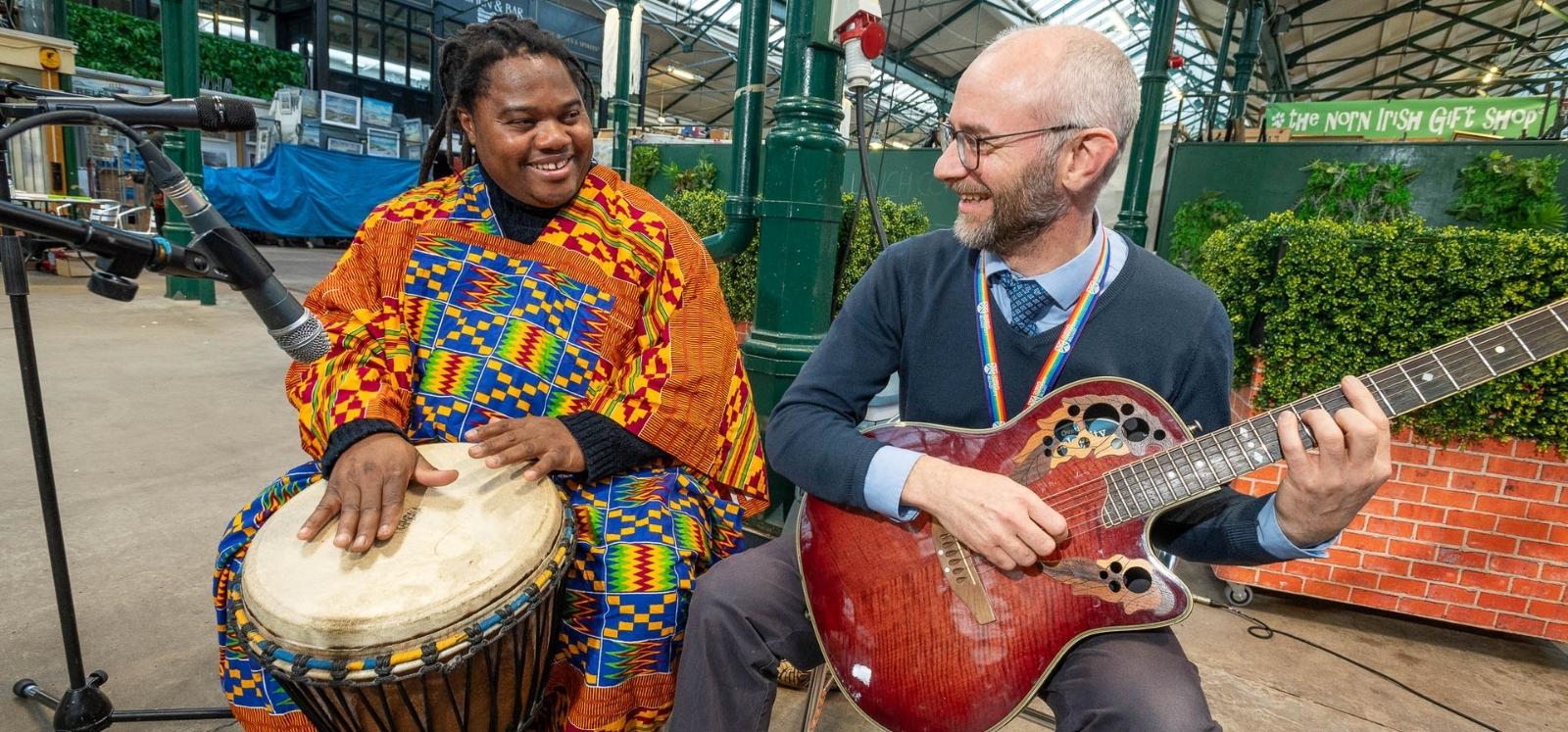 The event showcased stalls from organisations across Northern Ireland and provided opportunities to share stories of positive ongoing contributions in Health, Education, Economic, and Social Sectors, creating opportunities for future collaborations.
The programme included a number of speakers, including Minister for Communities Deirdre Hargey and Health Minister Robin Swann.
Queen's University Belfast was represented at the event by members of iRise, the University's Black, Asian, Minority Ethnic and International staff network, and members of our student community, including the Students' Union.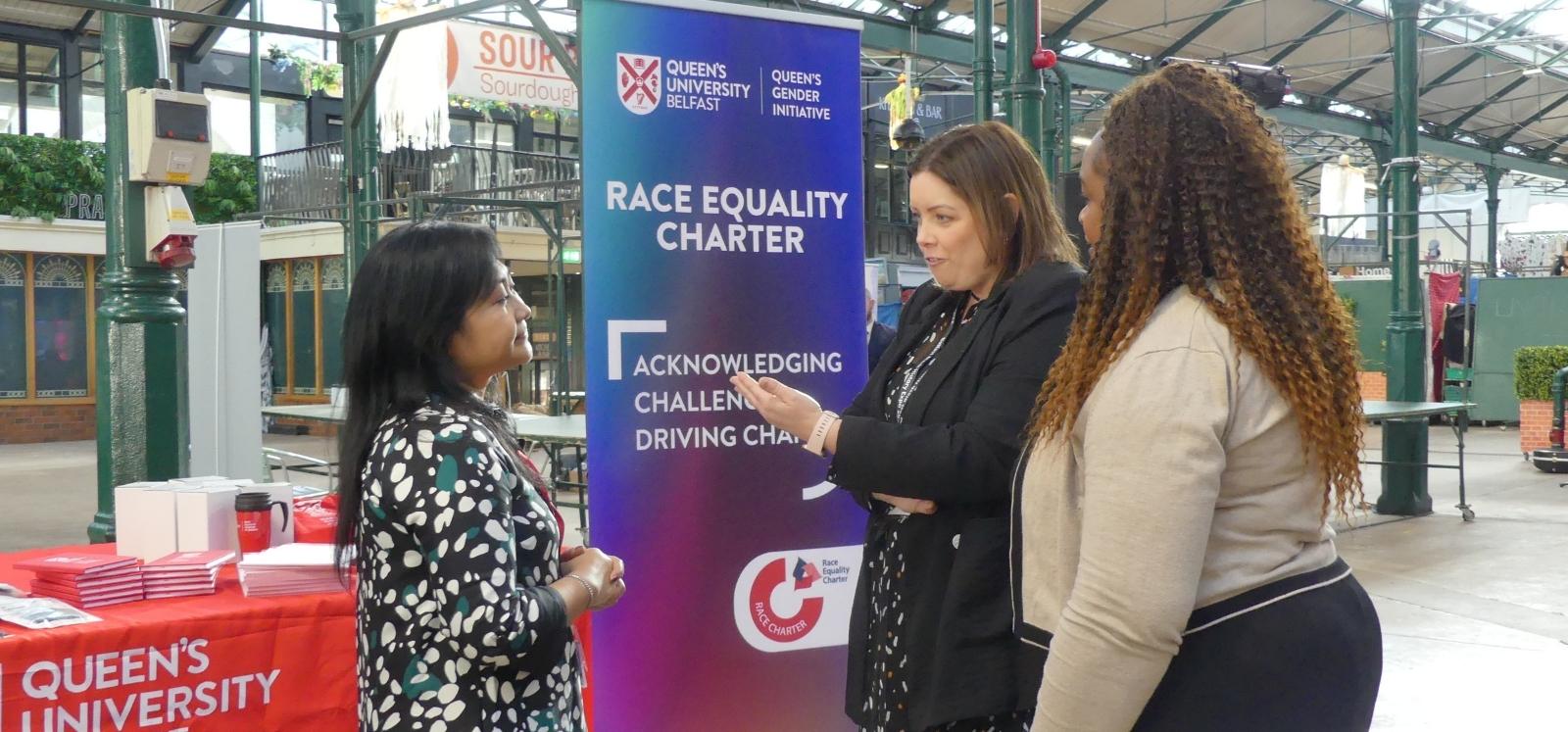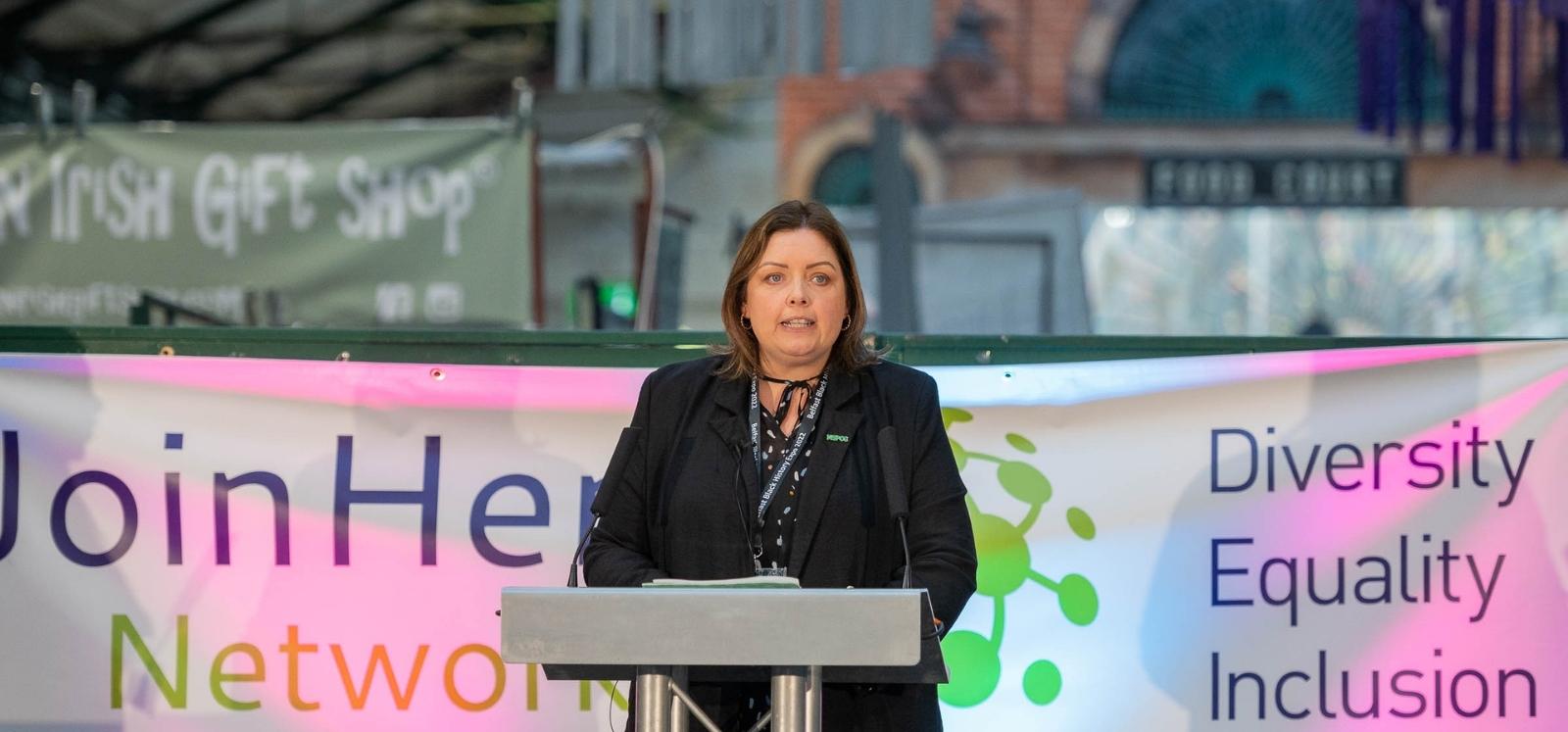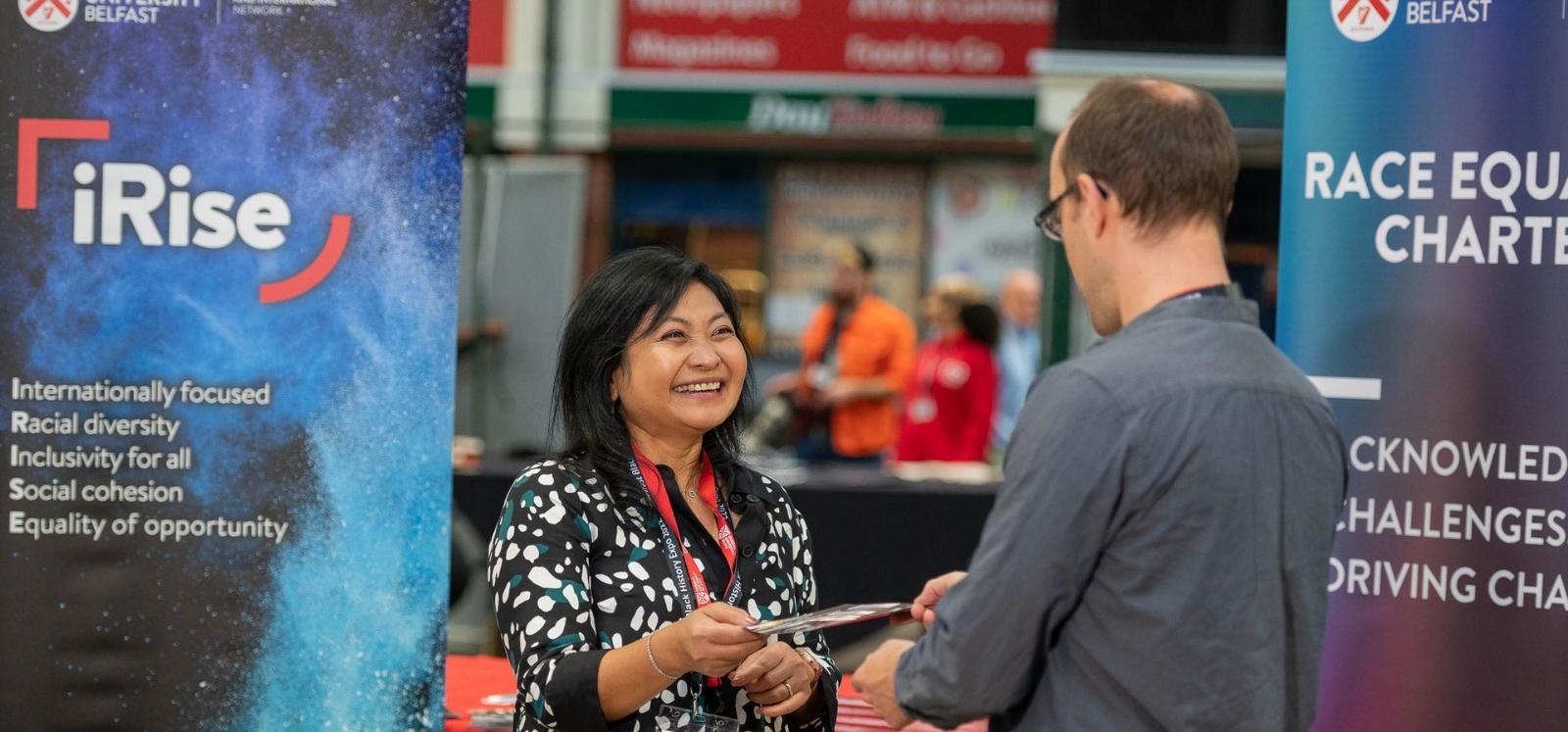 How to join iRise
If you would like to join iRise, please email irise@qub.ac.uk or visit the iRise website to find out more information.
Alternatively, follow iRise on Twitter @QUBiRise for information on upcoming events and other activity.