Child development apps recognised with award
Congratulations to Dr Anne Campbell, first prizewinner in the husITa Best Human Services App Award 2017.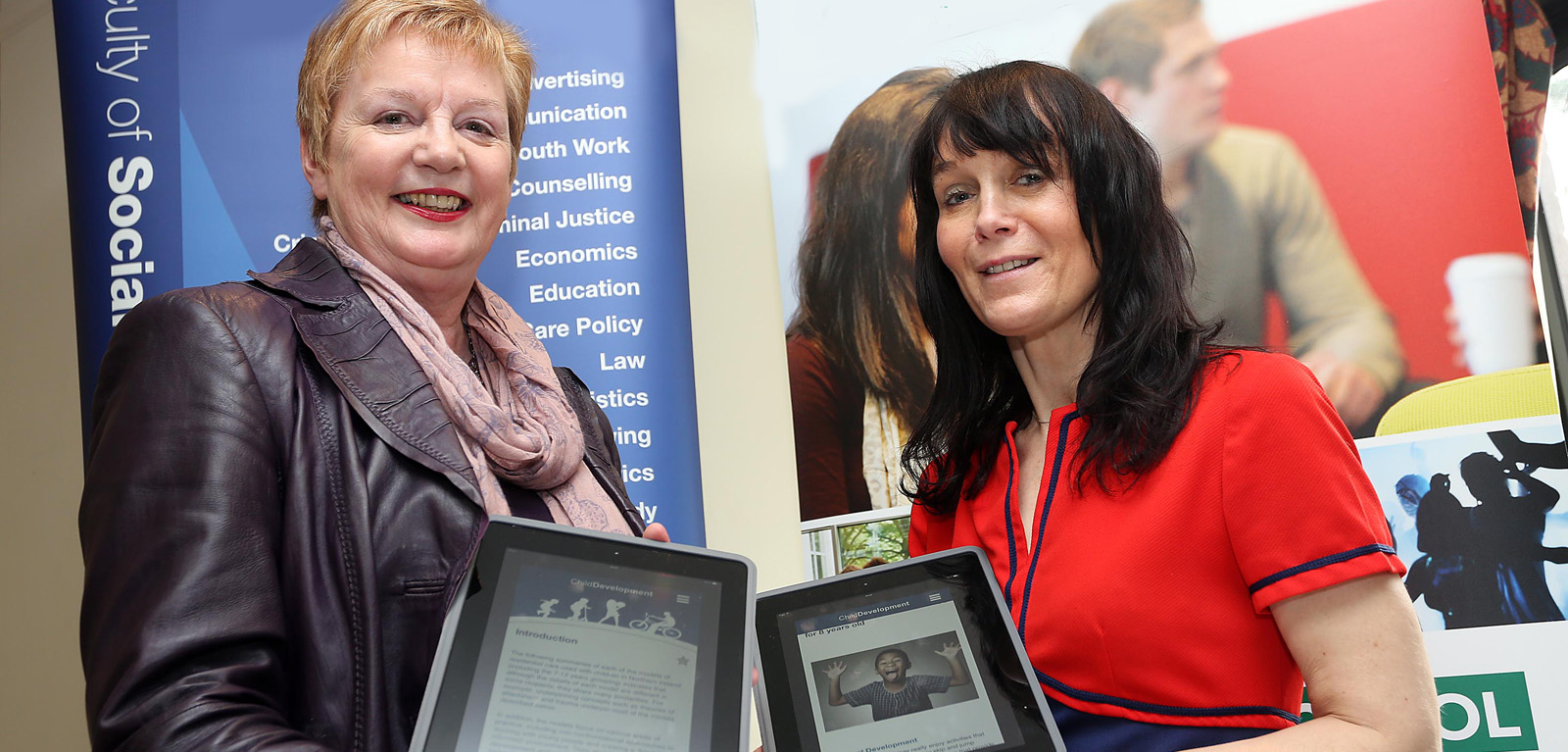 Dr Campbell (pictured right), from the School of Social Sciences, Education and Social Work and the Centre for Evidence and Social Innovation, was part of a team including the Northern Ireland Social Care Council (NISCC), Ulster University and Learningpool, which won first place for creating three child development apps.
The award recognises the NISCC Apps as outstanding software applications that support husITa's mission to promote the ethical and effective use of information technology to better serve humanity. The NISCC Apps – Understanding Child Development 0-7 years, 7-12 and 13-18 years – enable health and social care practitioners, and parents, to download information on developmental milestones including typical and atypical social, cognitive, language and physical development.
See here for more information.